Irish Immigration Stamps
There are a number of different stamps you may receive as a US citizen staying in Ireland under an Irish Residence Permit.
Which stamp you are given is important as it determines what you are legally granted permission to do during your stay in the country.
If you are in the process of applying for residence and have questions about Irish immigration stamps, contact Total Law for assistance.
Speak to one of our expert immigration advisers today. Call +1 844 290 6312 or use the online contact form to get in touch regarding your immigration status.
What is an Irish Immigration Stamp?
When you register at the Immigration Service and Delivery office to stay in Ireland for more than 90 days as a US citizen, an immigration officer will stamp your passport.
The category of stamps you receive signals what immigration permission you have been granted while in Ireland. The time you spend in Ireland on a particular stamp may contribute to your reckonable residence.
Reckonable residence is a specified period you must spend residing in Ireland if you intend on later applying for dual citizenship. Each stamp is subject to conditions of eligibility. During your visit to a Registration Office you will be granted one of the following stamps.
"I'm very happy with the standard of training received on the OISC Level 1 course, i passed my exam. Thank you!"
"My application was approved and a huge weight has been lifted from our shoulders this year "
"We used this service for the spouse visa extension application to assure that all the information was valid and correct."
Stamp 0
Stamp 0 may be used for visiting academics at an Irish university, dependent elderly family members of Irish citizens, or foreign citizens who have retired in Ireland.
Eligibility
Stamp 0 permits you to stay in Ireland for a temporary period of time under the following circumstances:
You must be fully financially self-sufficient without the need to access state funds or services
Your sponsor in Ireland must be able to support you
You must have proof of private medical insurance
You are not permitted to work, enter employment, or engage in business unless you obtain special permissions
Stamp 1
Stamp 1 may be used by those who hold a valid employment permit. Or, you will need a letter from the Immigration Service Delivery Department that you may work in the country without an employment permit. Stamp 1 determines whether or not you are allowed to have a business or do work as a self-employed worker in Ireland. This stamp is considered a residence when applying for citizenship by naturalization.
Eligibility
Applicant must have permission to operate a company in Ireland
Applicant may be eligible if they are operating under a Working Holiday Authorisation
Applicant must be employed under an employment permit unless they have other immigration permission
Stamp 1A
Stamp 1A can be given to US citizens who plan to take part in full-time accountancy training under certain circumstances.
Eligibility
You must not engage in any other trade, profession, or business unless permitted in a letter from the ISD.
The completion of your accountancy course must happen within a 4-year period.
You must be planning to study accountancy & be employed as an accountant trainee.
If you intend to stay in Ireland past the expiration of the Stamp1A immigration permission, you must renew your registration and permission prior to expiration, or apply for alternative permissions, such as an employment permit.
Stamp 1G
Stamp 1G may be used by a Graduate Student who holds a Stamp 2. This stamp is granted for a period no longer than one year unless you have completed a Master's Program, in which case an additional 12 months may be added.
Eligibility
Must be seeking work under the Third Level Graduate Program.
If you would like to continue working after the expiration of your 1G stamp, you must obtain an employment permit and then apply with the Department of Enterprise Trade & Employment.
Stamp 2
Stamp 2 Is for those who plan to study an eligible program full-time. This stamp is not considered a residence if you are planning to apply for citizenship by naturalization.
Eligibility
You may not receive any benefits or use public hospitals.
You are not permitted to participate in any other trade or business.
You may work for no longer than 20 hours a week during school terms & no more than 40 hours during holidays.
You may only study in Ireland for a maximum of 7 years.
You must show a minimum attendance of at least 85%.
You may receive Stamp 2 if you are pursuing:
PHD
Higher National Diploma
Postgraduate Masters Degree
Undergraduate Degree
English Language
Stamp 2A
This stamp is for those who are studying full-time in a program that is not on the eligible list, as well as spouses of financially independent students.
Eligibility 
You may be given Stamp 2A if these circumstances apply: 
You are a spouse of an independent student.
You are currently studying at a private secondary school.
You are doing a semester abroad at an Irish college/university.
Stamp 3
Stamp 3 is for those who have received permission to stay in Ireland for a specific period of time. This stamp is considered a residence if you intend to apply for citizenship by naturalization.
Eligibility
You may not engage or work in any profession, trade, or business without obtaining a specific work permit from the Department of Enterprise Trade and Employment.
If you plan to stay in Ireland past the date your immigration permit expires, you must renew your permission before it expires.
You may qualify to obtain a Stamp 3 if you have permission to:
Minister of Religion.
Join a non-EEA/Swiss/EU partner or family member who is staying in the state on a work permit.
Be a volunteer for a non-profit organization or charity.
Stamp 4
Stamp 4 is considered as a residence if you also plan on applying for citizenship by naturalization. You can take up job offers while not having to possess an employment permit. You will be permitted to own and operate a business. You are also able to utilize funds of the state and other services as determined by the government and its relevant departments and agencies. If your intention is to stay in the country past the expiration date of your immigration permit, you must ensure you renew your registration and permit before they expire.
Eligibility
You may be entitled to Stamp 4 if you have permission to work in Ireland with the following criteria:
You've held a Critical Skills Employment Permit that's valid for at least 2 years
You have held a viable employment permit for no less than 5 years.
You are a researcher who has obtained an official hosting agreement for no less than 2 years.
You may also be given a Stamp 4 If permission has been granted to you as a program refugee or convention, or solely for your protection.
If you are joining a spouse or family member who has been identified as a refugee or granted subsidiary protection.
For the purpose of long-term residency.
For the IEP program (Investor & Entrepreneur Program)
To live with and join your partner, spouse, or de-facto partner already residing as an Irish citizen.
To stay with your child who has Irish citizenship.
Stamp 4S
Stamp 4S was applicable to those who are non-EEA persons that started their presence in the country lawfully with a limited right to work under a student's permission and held this presence for a minimum of 2 years. This permit allowed qualifying people to remain in the country with a right to work for 2 years on conditions pertaining to a Stamp 4s permit. After those 2 years, if a person abides by the terms of the permission granted, they would be allowed a further year under Stamp 4 conditions. If your family lives out of state, you may not use this for reunification purposes to have them join you in the country.
Eligibility
You must not become involved in any criminal activity.
You must agree to obey all the laws of the country.
You must agree that you will live in Ireland.
You must agree to make every effort to obtain employment and not become a financial burden on the country.
Stamp 4D
This stamp is for US citizens who are eligible non-EAA relatives of UK citizens who plan to live in Ireland after 01/01/2021. This includes a spouse, de facto partner, or civil partner as well as dependant elderly parents or dependant children.
Eligibility
The spouse, de facto partner, or civil partner must be 18 at the time of application.
Marital relationships or civil partnerships must be lawfully joined and agreed to by both parties, monogamous, and conducted under Irish Law.
Both parties must agree to reside in the country as a spouse, civil or de facto partner.
Stamp 5
This stamp grants permission to stay in Ireland without change to the time at which you can remain here. Stamp 5 is considered as residency when applying for citizenship by naturalization. This stamp will remain viable up to the expiration date on your passport.
Eligibility 
You may obtain a Stamp 5 if:
You have obtained permission to stay in the country "without condition as to time."
Stamp 6
You may obtain a Stamp 6 permit if you have dual citizenship as an Irish citizen.
Eligibility 
You may obtain a Stamp 6 on your US passport if:
You have applied for permission to remain in Ireland without condition.
Costs and Fees
You do not need to pay for the immigration stamp itself, but you are required to pay a fee for your registration certificate.
The IRP cost is about $365.
Your IRP may be free if you have refugee status, are under the age of 18, or have subsidiary protection status.
How Can Total Law Help?
At Total Law, our team of professional immigration lawyers can advise you on the process of receiving an immigration stamp in Ireland.
Your Total Law advisor will provide you with all the necessary advice to proceed with travel to Ireland according to your circumstances.
For further information, contact us today at +1 844 290 6312 or use our online contact form to get in touch with our team of qualified immigration lawyers.
Advice Package
Comprehensive immigration advice tailored to your circumstances and goals.
Application Package
Designed to make your visa application as smooth and stress-free as possible.

Fast Track Package
Premium application service that ensures your visa application is submitted to meet your deadline.
Appeal Package
Ensure you have the greatest chance of a successful appeal. We will represent you in any case.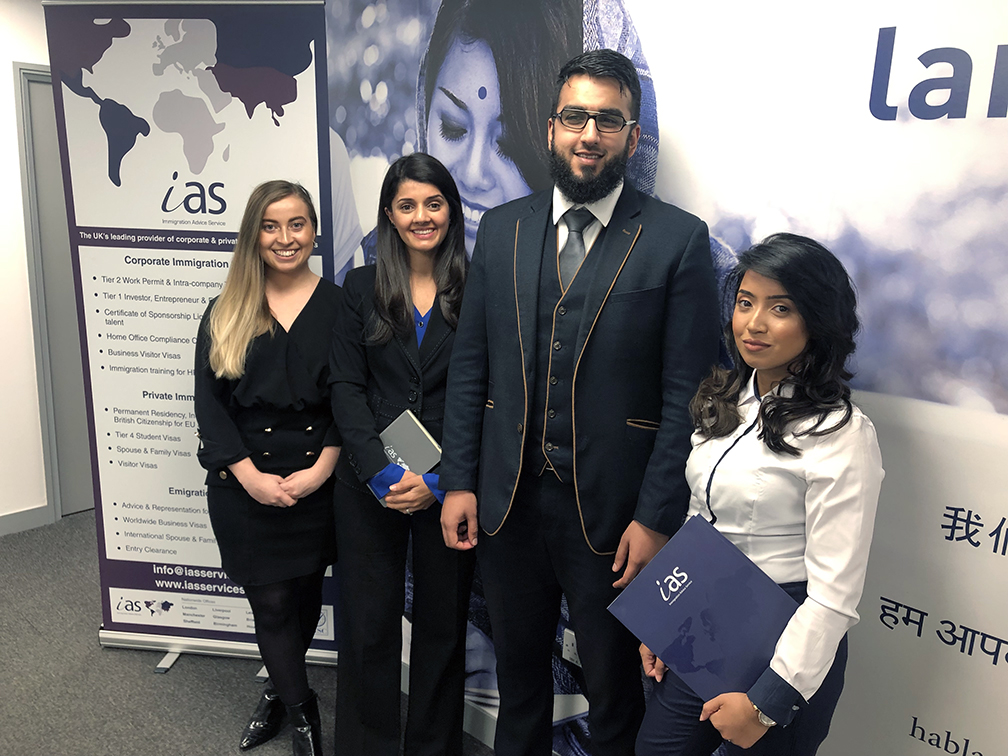 The Advice Package
During this untimed Advice Session with our professional immigration lawyers in London, you will receive our comprehensive advice, completely tailored to your needs and your situation.
Request the Advice Package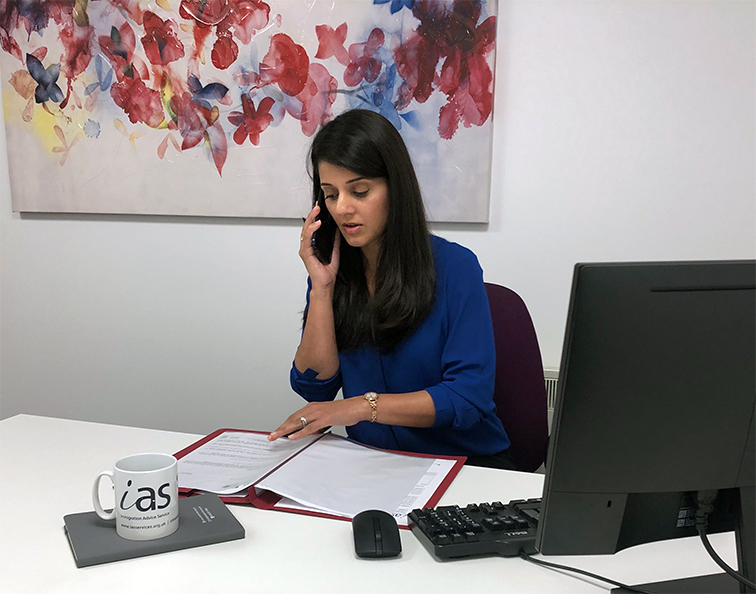 The Application Package
With our Application Package, your dedicated immigration lawyer will advise you on your application process and eligibility. Your caseworker will then complete and submit your forms to the Home Office on your behalf.
Request the Application Package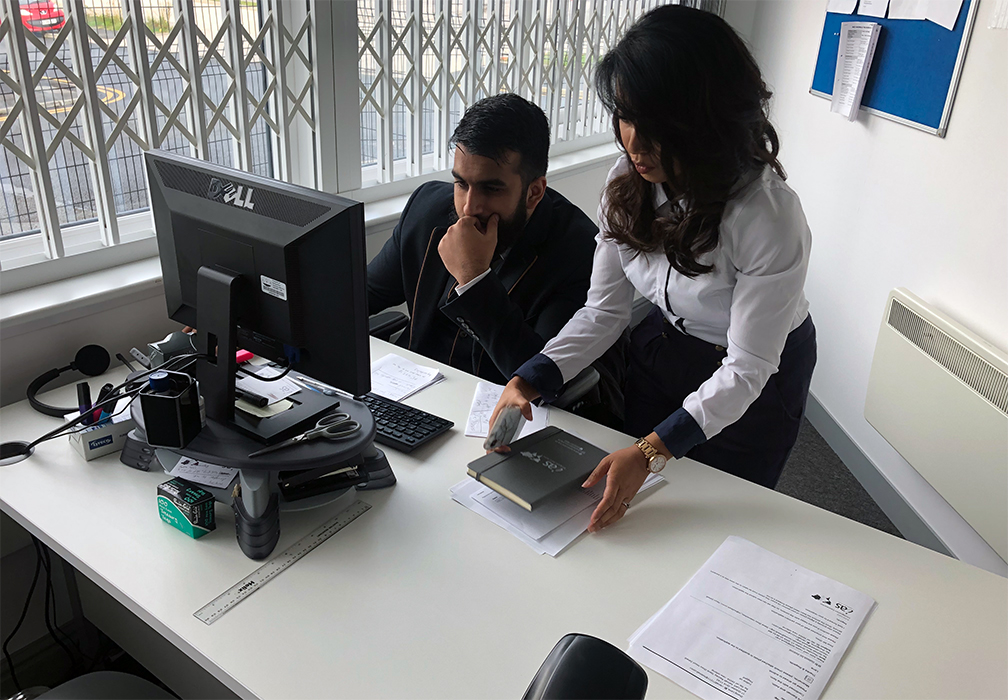 The Fast Track Package
Our Fast-Track Application Package is a premium service for those who need to submit their application in time with their deadlines. Your case will become a top priority for our lawyers and you will benefit from our highest-quality services.
Request the Fast Track Package
The Appeal Package
By choosing our Appeal Package, you can rely on our lawyers' legal knowledge and experience to ensure you have the highest chance of a successful appeal. We will also fully represent you in any hearings/tribunals.
Request the Appeal Package
Related pages for your continued reading.
Frequently Asked Questions
Stamp 5 is valid until the expiry date on your passport. You may use Stamp 5 to apply for citizenship by naturalization prior to its expiration.
Stamp 3 requires that you apply for and obtain a work permit from the Department of Enterprise and Trade in order to partake in employment. In order to be eligible for an employment permit, you will need to receive a job offer from an Irish employer and pay the employment permit application fee.
Stamp 2 is for those who are in a full-time study program. Typically US citizens who have been residing in Ireland in order to study are not eligible for citizenship by naturalization as they will not meet the reckonable residence requirements on this basis. Contact a qualified law team such as Total Law to learn about your best options for Irish citizenship.