Irish Training Visa: Apply from the US
The Ireland training visa allows people from visa-required countries to enter Ireland and receive relevant work or professional development training.
Like all Irish visas, the training visa application can be complex and require that you seek immigration assistance. For advice, support, and assistance with your Irish visa application, contact total law today at +1 844 290 6312 or use the online form to get in touch.
What is the Irish training visa?
If you intend to visit Ireland to undertake a training course, you will need to apply for a Training visa.
There are two categories of Irish Training visas;
Short stay 'C' Training visa that allows you to undertake a training course in Ireland for less than 90 days
Long stay 'D' Training visa that permits people to stay in Ireland for 90 days or more.
The Training visa is only granted for courses on a company-company basis. The training must be arranged or paid for by a company or organization you belong to.
The Training visa is just pre-entry clearance and not an entry visa like most Irish visas. This means that while it permits you to travel to Ireland, your entry into Ireland will depend on satisfying the immigration officer at border control.
When you are in Ireland on a Training visa, you will not be able to;
Undertake paid or unpaid employment
Claim public funds
"I'm very happy with the standard of training received on the OISC Level 1 course, i passed my exam. Thank you!"
"My application was approved and a huge weight has been lifted from our shoulders this year "
"We used this service for the spouse visa extension application to assure that all the information was valid and correct."
Who needs a Training visa?
If you are an EU/EEA or Swiss citizen or a citizen of a non-visa-required country like the U.S., you do not need to apply for an Irish visa to travel to Ireland for less than 90 days.
However, you may need a visa to stay in Ireland for more than 90 days.
Non-EEA nationals from visa-required countries must apply for a short-stay Training visa to attend a training course in Ireland for less than 90 days or a long-stay visa to stay in Ireland for more than 90 days.
The training you want to undertake in Ireland must be relevant to your professional development or current work before you can apply for a Training visa.
What are the eligibility requirements for the Ireland training visa?
Before you can be granted the Irish Training visa, there are some eligibility criteria that you must fulfill:
The training course must be relevant for your work or development
The training course must be arranged or paid for by your organization
You must be able to provide details of said training course
You must have enough money to support yourself for the entirety of your stay in Ireland
You must have sufficient paid or free accommodation in Ireland
You must prove that you are not trying to use Ireland as a means to enter the UK or the rest of Europe illegally
You must prove that you have plans to return to your home country once your visa expires
You must have a favorable immigration history and must not have a history of serious crimes.
Training visa application process
You can only apply for the training visa from your home country or a country where you are a legal resident. You should apply for a training visa at least three months before the date you plan to travel to Ireland to allow sufficient time for processing.
The visa application process has three steps:
Training visa application process
Step 1: Fill out and submit the online application
The first step is to visit the Irish online visa application system (AVATS) and apply for a visa. On AVATS, you will have to fill out your personal information and specific information related to your travel. These include:
Visa type: you may specify short stay or long stay
Reason for travel: In this case, your reason for travel is to train
Journey type: Here, you should fill single or multiple entries, depending on your personal circumstances.
A single entry visa allows you to enter Ireland only once. Once you leave, you will have to reapply for a visa to enter Ireland again. In contrast, multiple entry visas allow you to enter, leave, and re-enter Ireland multiple times.
The Irish naturalization and immigration service (INIS) only approves multiple entry visas in limited circumstances.
After submitting the online application, you will be directed to a web page that provides your:
Visa Application Transaction Number, which you will need to check the status of your application
Application summary sheets: You should print, sign and date them and then submit them along with your passport and other documents to your assigned application office.
Details of your application office: You will submit all the required documents and your summary sheet and passport to a visa application office assigned to you. Your assigned application office may be an international visa office or an Irish Embassy or Consulate in the country you're applying from.
Step 2: Pay the visa application fee
After submitting your online application, you will be required to pay the necessary visa fee depending on the type of journey you are applying for.
For a single entry visa, the fee is €60
For a multiple entry visa, the fee is €100
You may also be required to pay consular fees.
The visa fee covers the cost of processing your visa application and is non-refundable even if you withdraw your application.
Nationals of certain countries are exempted from paying these visa fees. Be sure to confirm if your country falls under this category before paying the Irish visa application fee.
Step 3: Submit your passport and other documents to the visa application office
You must submit your supporting documents to your assigned application office within 90 days of submitting your online application through AVATS.
The Irish immigration service will not process your application until they receive all your documents.
All your documents must be original copies, except where you're requested to send photocopies. All official letters from your company or the training company must be on official letter-headed paper.
If any of your documents are not in English, you must provide certified translations and submit both the original and the translated documents.
When you have gathered all the required documents, place them in a strong envelope and submit them to your assigned visa application office.
What documents are required for an Irish training visa application?
You must submit the following documents to support your application for an Irish training visa.
Application summary sheet printed from AVATS
An application letter that extensively describes the nature of your travel to Ireland. The letter should include:

The reason for your visit
Dates you plan to arrive and leave Ireland
Names and addresses of any family member you have in Ireland or any EEA country
All your expenses during your stay in Ireland, including what you will pay for and what would be paid for by a third party
A commitment to obey Irish laws during your stay and that you will not rely on public services or become a burden to the state

Letter from your company or sponsoring organization detailing what the course is for, how it will help your personal development or career, when the training is expected to start and when you're expected back at work. It should also state who will be paying the cost of the training, including your travel and accommodation
Letter of invitation from the training company stating what the course is about, when it will start and that you are a participant
Accommodation plans, giving details of everywhere you will stay in Ireland. You should state if it is shared or free accommodation and submit printed reservation confirmations if you have made plans to stay in a hotel
Proof of visa fee payment
Details of your financial plans. If you would be paying for your trip, you must include up-to-date bank statements
Proof of ties to your home country such as a job, business, family, or property
Details of previous visa refusals
Proof of onward travel arrangements
Ensure that you have included all necessary documents. The application center will delay processing your application if they do not receive all of your documents.
In some cases, you may need to provide your biometric information during your application.
Visa Processing times
The processing times for Irish visas depend on the application office and the time of the year you apply.
Typically, you should expect a visa response within eight weeks of submitting your documents.
If you have some missing documents or problems with some aspects of your profile, e.g., criminal convictions, then your visa may take longer to process.
Visa approval and travel
If you satisfy all the requirements and your application is approved, the visa officer will stamp an Irish visa on a blank page of your passport. Certain original documents will then be returned to you.
The Irish visa is a pre-entry clearance that allows you to travel to but not enter Ireland. When you arrive at border control, you must prove to the immigration officers that you have a valid reason to enter Ireland. You must also submit your passport and copies of the documents you submitted to your application office.
If you are deemed qualified, an immigration officer will place a stamp on your passport, indicating your visa type and your length of stay.
Visa refusal and appeal
If your visa application is refused, INIS will write to you explaining why your application was not approved. Your original documents will also be returned to you.
You can appeal a visa refusal within two months of receiving the letter of refusal. Your appeal should detail why you believe the decision should be changed, citing the reasons for the refusal. You should also add any new information that may aid your appeal.
Total Law's excellent immigration lawyers are highly experienced with the Irish visa appeal process. Contact our immigration lawyers today to help you get that positive reply.
Additional requirements for Long Stay Training Visa
If you're not an EU/EEA, Swiss, or UK citizen, and your training course will last more than 90 days, you must first apply for immigration permission with immigration service delivery (ISD).
After getting permission, you may then apply for a Long Stay 'D' visa to travel to Ireland.
Once in Ireland, you must register for permission to remain with the Department of Justice within 90 days of your arrival.
If your permission is granted, you must register it with the ISD.
If you do not get permission or you fail to register in time, you might have to leave Ireland and go back to your home country.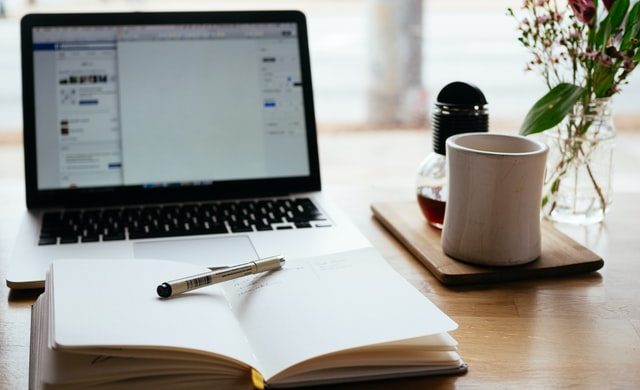 How can Total Law Help?
Total Law's excellent immigration lawyers are vastly experienced and have helped many clients apply for various Irish visas. If you're applying for a 'C' training visa or a long stay training visa, we can help ensure that your application is smooth and successful.
Our immigration lawyers will help you determine that you meet the eligibility criteria, guide you through each step of the process, and help you gather all the documents that prove your eligibility for the visa.
Our immigration lawyers are also on hand 24/7 to answer any questions you may have. In addition, we can help you file an appeal and ensure that you get a favorable decision if you have been previously refused.
Call us today on +1 844 290 6312 for more information.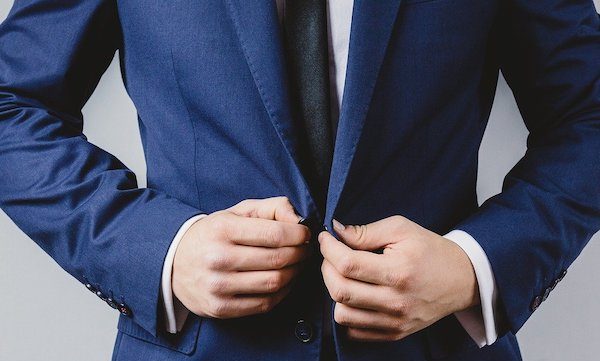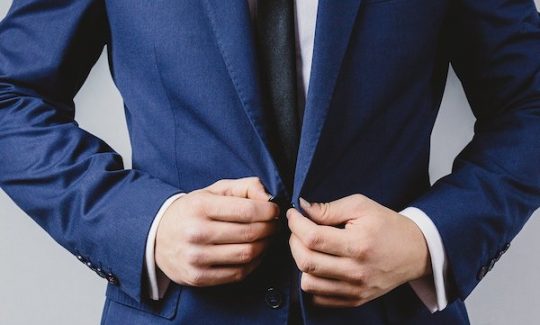 Advice Package
Comprehensive immigration advice tailored to your circumstances and goals.

Application Package
Designed to make your visa application as smooth and stress-free as possible.

Fast Track Package
Premium application service that ensures your visa application is submitted to meet your deadline.

Appeal Package
Ensure you have the greatest chance of a successful appeal. We will represent you in any case.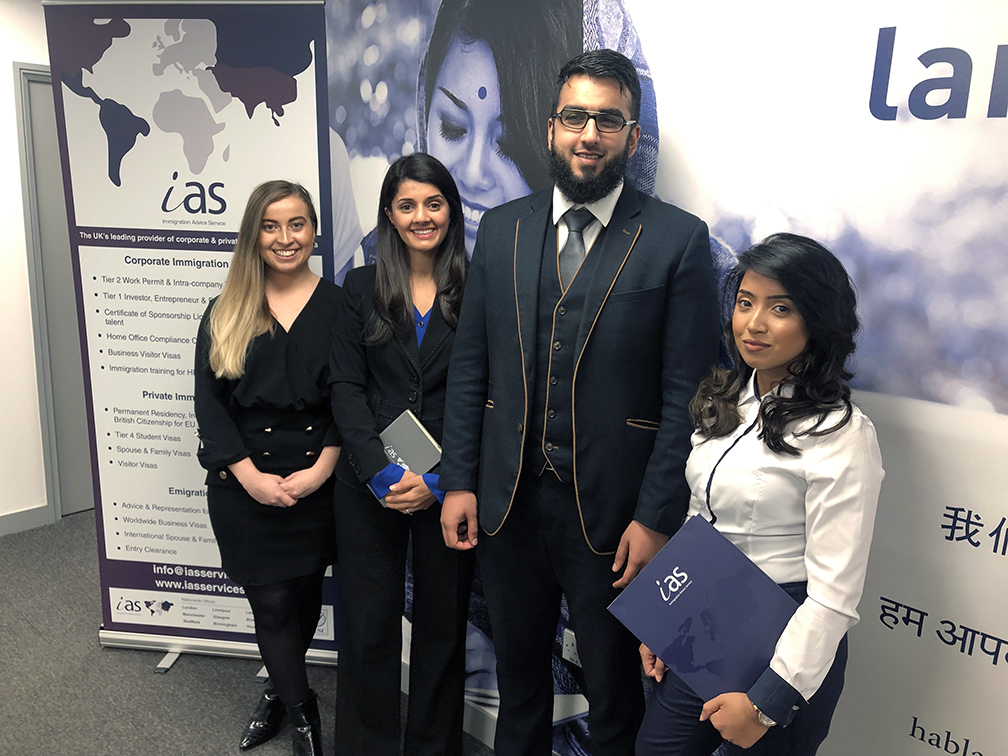 The Advice Package
During this untimed Advice Session with our professional immigration lawyers in London, you will receive our comprehensive advice, completely tailored to your needs and your situation.
Request the Advice Package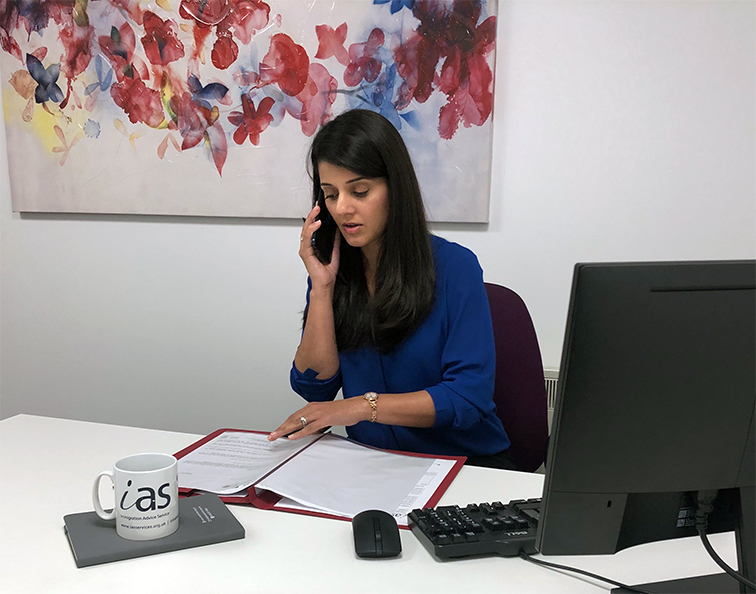 The Application Package
With our Application Package, your dedicated immigration lawyer will advise you on your application process and eligibility. Your caseworker will then complete and submit your forms to the Home Office on your behalf.
Request the Application Package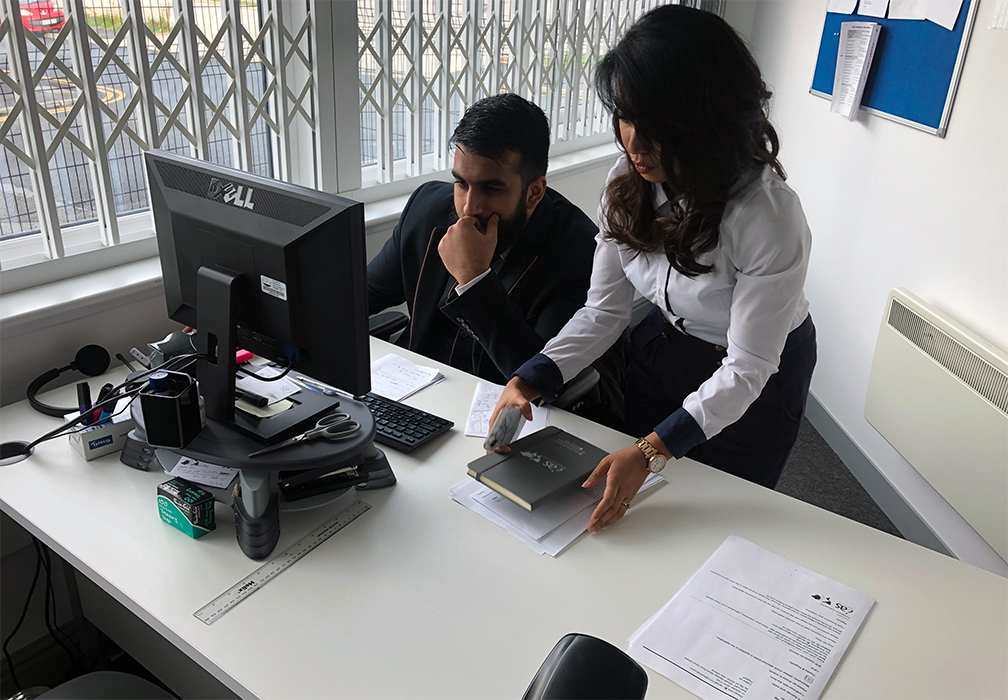 The Fast Track Package
Our Fast-Track Application Package is a premium service for those who need to submit their application in time with their deadlines. Your case will become a top priority for our lawyers and you will benefit from our highest-quality services.
Request the Fast Track Package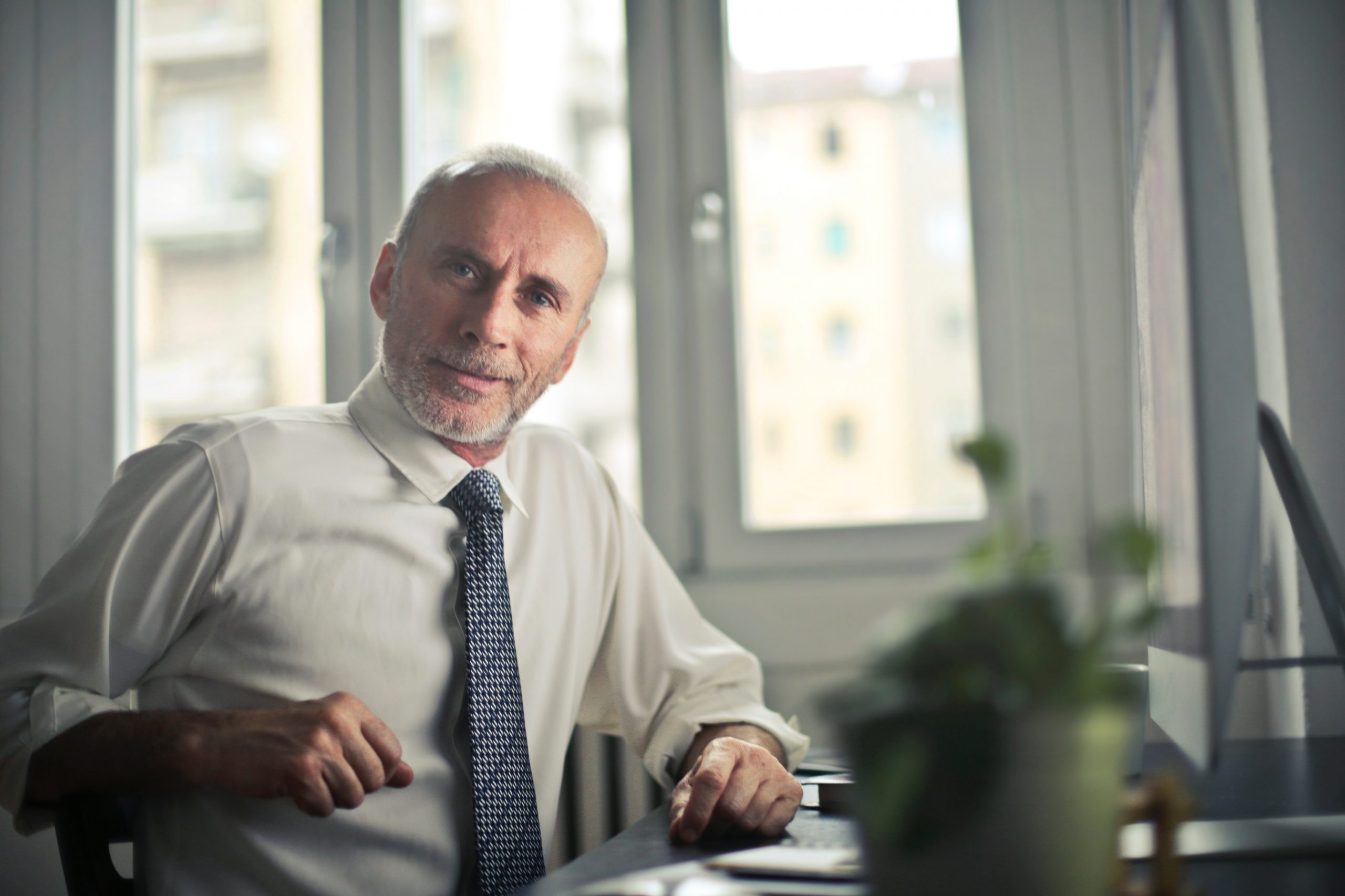 The Appeal Package
By choosing our Appeal Package, you can rely on our lawyers' legal knowledge and experience to ensure you have the highest chance of a successful appeal. We will also fully represent you in any hearings/tribunals.
Request the Appeal Package
Related pages for your continued reading.
Frequently Asked Questions
If your training course is an accountancy work placement training, your application will be based on the specific rules for trainee accountants, as explained on the INIS website.
No. The training visa is for a single person alone, and you may not bring a family member along with you. However, your dependent may be able to enter Ireland through other visas. For more details, please get in touch with Total Law today.