Immigrant Investor Programme for US Citizens & Residents
The immigrant investor program permits foreign immigrant investors to get residency in Ireland if they meet all the required investments into the country.
If you have any questions regarding the immigrant investor program, you can contact our expert immigration lawyers to discuss any concerns you may have, or for some assistance with navigating the application process. You may call us at +1 844 290 6312, or contact us online seven days a week via our live chat.
What is the Immigrant Investor Visa? 
Note that as of 15 February 2023, the Irish Immigrant Investor Programme will no longer be accepting new applications. 
Foreign nationals wishing to immigrate to Ireland for business purposes may wish to consider the Start-up Entrepreneur Programme (STEP). Alternatively, those who are self-sufficient and wish to retire in Ireland may consider applying for Stamp 0.
The Immigrant Investor Programme was introduced by the Irish government with the goal of promoting economic growth through substantial investment and creating business and new employment opportunities in Ireland.
This program invites non-EEA nationals to secure immigration permission in Ireland and be granted lawful permanent residents, so long they meet the financial requirements.
Visa holders are granted residence permission for two years, which can be extended for a further 3 years if they meet the requirements.
Visa holders in the Immigrant Investor Programme can freely live and work and create new commercial enterprises. Plus, holders are not required to reside in Ireland to maintain their legal residence. This permits any applicants to bring their family members and dependents to Ireland alongside them.
"I'm very happy with the standard of training received on the OISC Level 1 course, i passed my exam. Thank you!"
"My application was approved and a huge weight has been lifted from our shoulders this year "
"We used this service for the spouse visa extension application to assure that all the information was valid and correct."
What are the Eligibility Requirements for the Immigrant Investor Program?
There are strict requirements for immigrant investors. These requirements include the following:
Be a "high-net-worth individual" with a minimum net worth of €2 million
Pass the test of being a good character
Hold zero criminal convictions
Intend to invest in one of the four approved financial investment options that are expanded on below, and meet the minimum investment requirement for the option that is chosen
These requirements must be achieved in less than 2 years from your investor visa approval date.
What are the Avenues of Direct Investment? 
Enterprise Investment
Applicants may qualify for the by making a minimum capital investment of at least €1 million into a qualifying Irish enterprise or corporation for three years. The investment must be put towards an existing, flourishing business that is registered in Ireland or a new business that is created by the investor. If the applicant is creating a business, it must be registered in Ireland and has to be headquartered in the country, too. The company must benefit the Irish economy by either creating or maintaining jobs in Ireland.
Investment fund
Via the investment fund option, applicants can qualify if they make an investment of at least €1 million, minimum into an approved investment fund that will last for at least three years. The fund must meet the following requirements:
Hold pre-approved status by Immigration Ireland
Be invested into a registered Irish company
Be regulated and approved by the Central Bank of Ireland
Be a private equity or venture capital fund focusing on small and medium-sized businesses
Hold a minimum target size of €20 million
Real Estate Investment Trust
Via the real estate investment trust (REIT) option, any interested applicants have to make a minimum investment of €2 million, into one or more qualifying Irish REITs for a time frame of at least three years. The REIT must be listed on the Irish stock exchange or have a pending application. Applicants need not maintain the investment after 5 years and after 3 years, they are permitted to divert their investment funds.
Endowment
Via the endowment option, applicants must donate a minimum of €500,000 to a qualifying charity or philanthropic project. This endowment has to benefit the Irish community, but a wide variety of projects is allowed ranging from the arts to sports, health, and culture to education sectors. Under this option, you can invest with a group of 5 people or more, and if you do this, you each only need to make a contribution of €400,000 to the exact project or targeted employment area.
What is the Visa Application Process?
The application process consists a number of steps.
Firstly, the applicant must determine which route of the investment program they are eligible for. After making the decision, applicants need to finish the application form and submit it with the relevant documents and fees.
Should the application be approved by the independent evaluation committee and Minister for Justice, the applicant must sort out the investment funds and submit evidence that this transfer has been completed. Finally, once the proof of transfer has been confirmed, the applicant has access to enter Ireland for the initial period of two years.
Please note, an added benefit of this visa route is that all family members and dependents are eligible to join the applicant in Ireland, should they wish to.
What is the Relevant Supporting Documentation for the Application?
The following evidence has to be submitted alongside the application form. All must be original and in English. Please note that depending on which route you take, there may be additional paperwork required:
Proof of net worth
Proof of good character, such as:

Statement of good character by the police in the applicant's home country
Due diligence screening by a reputable international risk management or security screening organization

Proof of business investment amount
Source of investment funds evidence
Ability to transfer funds evidence
If applicable, proof of relationship with accompanying family members such as a marriage certificate or birth certificate
What are the Application Fees?
To submit an application, all applicants are required to pay the €1,500 application fee.
However, you may also have to pay additional fees based on your personal circumstances, such as translating documents into English or paying legal fees, if you're seeking legal advice.
How Long Does the Visa Take to Process?
The majority of the Ireland Immigrant Investor Program applications are given a decision within three to four months of their application submission. However, some regional centers that process the visa take longer.
In many cases, Investment Visa application processing delays from the citizenship and immigration services are due to the applicant not providing enough information in their application. It is best if an applicant submits a complete application so that there are no delays.
Long-Term Residency Options in Ireland
After the first two years, investors can have their status of residence renewed by submitting evidence that they have maintained their investment for the required holding period, which is dependent on the investment track they selected.
The person should have no issue as long their investment still qualifies, they are financially stable, and they maintain good character. If this applies, then his or her residence permit can be extended for another three years.
After this, Investor Visa holders can apply for an extension to gain permanent residency every five years after. There are no further investment requirements, although financial stability and good character requirements do still apply.
Total Law can help you with making a successful and solid Immigrant investor program application. Getting a chance to live and work in Ireland can be a fantastic experience for investors but the application process can be overwhelming and time-consuming.
The team at Total Law is a knowledgeable and highly experienced group of immigration lawyers that are amazing at helping people with their applications. The Total Law team is available to support applicants 7 days a week, via phone at +1 844 290 6312 or via our online chat. Reach out today to find out how Total Law can support you.
Advice Package
Comprehensive immigration advice tailored to your circumstances and goals.
Application Package
Designed to make your visa application as smooth and stress-free as possible.

Fast Track Package
Premium application service that ensures your visa application is submitted to meet your deadline.
Appeal Package
Ensure you have the greatest chance of a successful appeal. We will represent you in any case.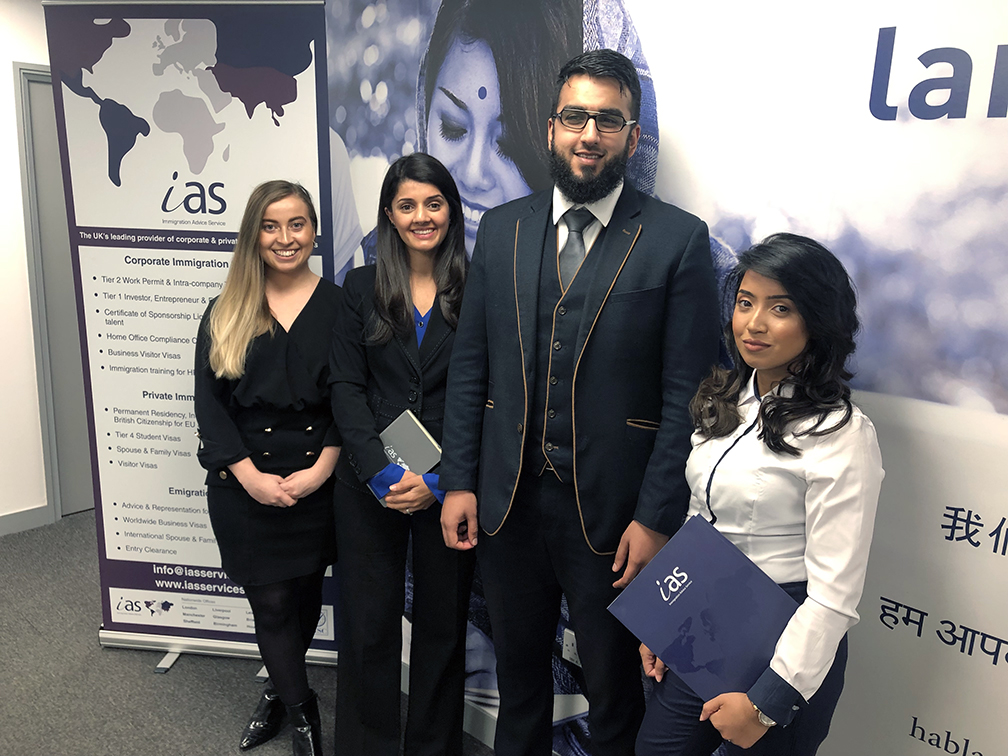 The Advice Package
During this untimed Advice Session with our professional immigration lawyers in London, you will receive our comprehensive advice, completely tailored to your needs and your situation.
Request the Advice Package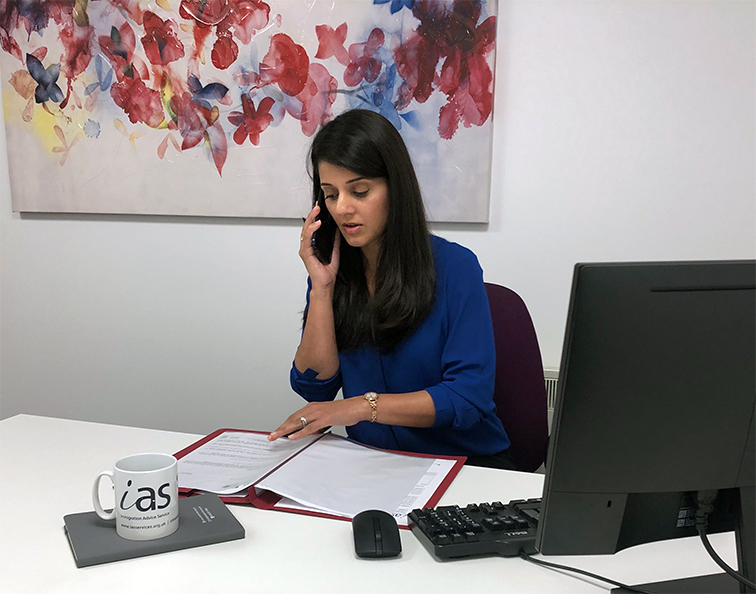 The Application Package
With our Application Package, your dedicated immigration lawyer will advise you on your application process and eligibility. Your caseworker will then complete and submit your forms to the Home Office on your behalf.
Request the Application Package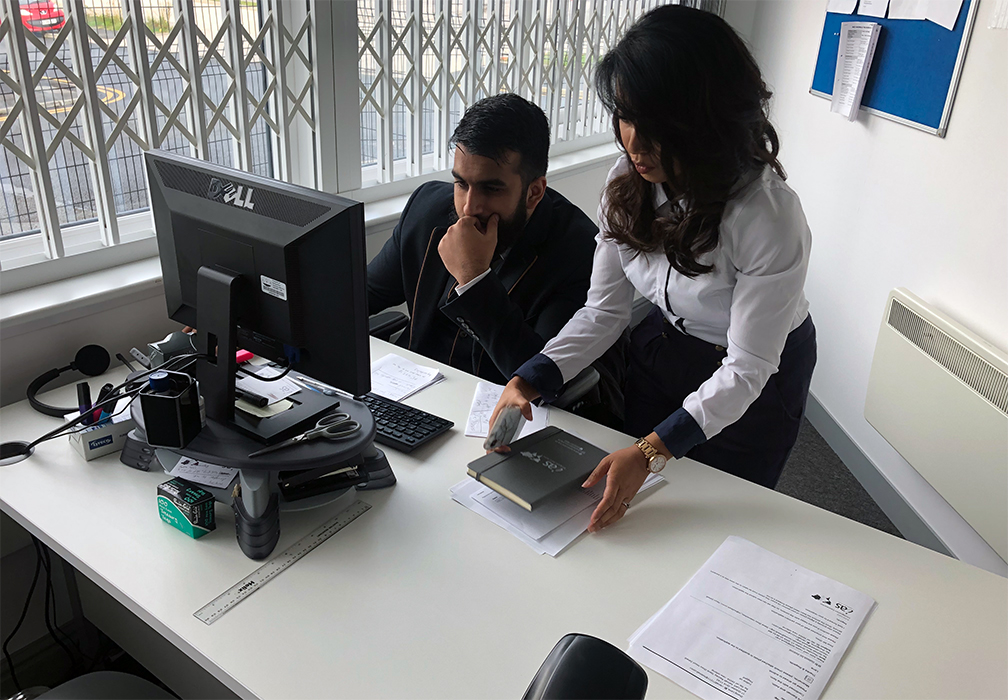 The Fast Track Package
Our Fast-Track Application Package is a premium service for those who need to submit their application in time with their deadlines. Your case will become a top priority for our lawyers and you will benefit from our highest-quality services.
Request the Fast Track Package
The Appeal Package
By choosing our Appeal Package, you can rely on our lawyers' legal knowledge and experience to ensure you have the highest chance of a successful appeal. We will also fully represent you in any hearings/tribunals.
Request the Appeal Package
Related pages for your continued reading.
Frequently Asked Questions
The visa grants an initial two years, which can be extended.
Yes, it can. Applicants can be eligible for Irish citizenship if they have resided in Ireland for a minimum of 12 months prior to the date of their application and if they have spent at least 4 out of the 5 years prior to your application primarily resident in Ireland.