Irish Short Term 'C' Exam Visa: Apply from the USA
Short Term 'C' visas allow persons to stay in Ireland for a limited period for a quick exam in Ireland.
For advice and assistance with your application, contact us today at +1 844 290 6312 or use the online contact form to get in touch.
What is the 'C' Exam Visa?
'C' or short stay visas are granted by the Irish government to foreign nationals to come and stay in Ireland for up to 90 days. There are various short-term visas, including the tournament visa, medical treatment visa, and exam visa.
The Irish 'C' exam visa allows foreign nationals to come to Ireland and sit for an exam within 90 days. This exam cannot just be anyhow exam; it must be related to the foreign national's course of study or profession. The exam visa is temporary and cannot be extended. Holders will be required to leave Ireland and, if they wish, apply for re-entry from their home country upon its expiration.
While in Ireland on a short-term exam visa, foreign nationals are not allowed to;
use any public-funded institutions such as public hospitals
take up any employment, even if unpaid
study
One thing to note is that the Irish visa is simply a pre-entry clearance. Thus, obtaining it does not automatically mean that you can enter and stay in Ireland. The Irish immigration officers at the Border Control decide whether to grant you entry and how long you will stay. If the immigration officer decides that the exam is not relevant to your profession/course of study or that you do not meet certain requirements, they can deny you entry into Ireland.
"I'm very happy with the standard of training received on the OISC Level 1 course, i passed my exam. Thank you!"
"My application was approved and a huge weight has been lifted from our shoulders this year "
"We used this service for the spouse visa extension application to assure that all the information was valid and correct."
Who can apply for the Short Term Exam Visa?
The 'C' exam visa is open to persons who want to sit for exams that enable them to complete a medical course, receive a professional license or complete a distance e-learning course.
Ireland is an E.U. member country. Thus, per the E.U. freedom of movement agreement, persons from EU/EEA member countries and Swiss nationals do not require a visa to visit Ireland for less than 90 days. Also, persons eligible for the short-stay visa waiver program do not require a visa to enter Ireland for up to 90 days, but they will need to register for permission.
As a U.S. citizen, you do not require a visa to enter Ireland for up to 90 days. However, if you're an LPR and you're not from a country on the short-stay visa waiver program, then you will need to apply for a visa to take an exam in Ireland.
Eligibility Requirements for the Short Term Exam Visa
To be granted the short term exam visa, you have to provide proof that;
The exam for which you require a visa is relevant to your job or course of study.
You intend to write the exam within your 90 days stay in Ireland.
You intend to leave once your Irish visa expires.
You have the financial means to take care of yourself during your stay in Ireland.
You have a place to stay in Ireland
You have already booked a travel ticket out of Ireland.
You have not violated Irish immigration laws previously.
You have a clear immigration history to other countries.
You do not pose a criminal threat.
You will not breach the CTA by entering the U.K. via Ireland illegally.
Applying for the Short-Stay Visa
As a U.S. citizen, you do not need to apply for a visa before visiting Ireland. However, you are subject to inspection at the border control, and you must present all necessary documents relevant to your entry.
As an LPR, you must apply for the exam visa from the U.S.,
your country or any other country where you are a legal resident before you can visit Ireland.
The visa application process has three steps.
Step 1: Create and Submit your Online Application
The first step to obtaining an Irish visa is to fill out the online application form via the AVATS online visa application system. You will be required to fill the form completely and honestly, stating;
The visa type you're applying for
Your reason for travel – you will need to provide details of the exam you intend to take
Your journey type: can be a single or multiple entry visas.
After submitting the form, you will be provided your;
Visa Application Transaction Number: which you will use to track your application.
Application summary sheet: which you will print, sign and submit with other required documents
Application office: details of the office where you will submit your application (can be the Dublin visa office, an international visa office, or the Irish embassy or consulate in the country from which you apply)
Step 2: Pay the Visa Application Fee
After submitting the application form, you will be required to pay the visa application fee.
The amount to pay depends on the office you're applying from and whether it is a single-entry visa or multiple-entry visa application.
The current visa fee for a single entry visa is $81, and that for a multiple entry visa is $136.
These fees are non-refundable. So if you withdraw your application or your application is not approved, your money will not be returned.
Step 3: Send your Passport and Supporting Documents for Processing
After paying the visa fee, you will be required to send your passport and other documents to the application office for processing. These documents must be submitted within 30 days of completing the online application, and the processing will not start until they are received.
All documents must be prepared carefully and are important in determining if your application is approved or denied. All submitted documents must be original copies and not photocopies, and all letters must be on official headed paper.
Any document not in English or Irish language must be fully translated, and then you must submit the original and certified translations.
To avoid delays and monetary losses that could result from a withdrawn or unapproved application, Speak to a Total Law immigration lawyer to help you ascertain your eligibility, prepare your documents and guide you through the application process to make it seamless.
Supporting Documents for Irish 'C' Exam Visa Application
As part of the application process for the short-stay exam visa, you will be required to submit the following supporting documents.
Application summary sheet signed and dated.
A signed and dated application letter explaining your reasons for your travel to Ireland, and your arrival and departure dates. Your letter should also state that you will obey all Irish laws for the duration of your stay, will not rely on public-funded properties, and will leave Ireland once your visa expires.
A typed or written description of the exam you want to sit for (discussed more)
Proof that you have paid the application fees. Persons who are exempted from paying the visa application fee will have to show proof of exemption.
Your valid passport. You will submit your residence permit if you apply from a country where you're not a citizen.
Two passport-size color photographs, with your name and visa application number indicated on their back.
Proof of financial capability to cater for yourself for the duration of your stay in Ireland. If you're financing yourself, you must provide an up-to-date bank statement. If a friend or family member in Ireland is sponsoring you, you have to write a letter stating what they will pay for and the estimate. They will, in turn, need to show that they can afford these costs.
Proof that you will leave Ireland upon the expiration of your visa. This is indicated via economic, social or family ties to your home country or the country where you reside.
Details of previous visas, including refusals from other countries.
You must submit all of these required documents without exception. If your documents contain false or misleading information, your application will be rejected, and you will be barred from making further visa applications to Ireland for five years.
What to Include in the Description of your Exam
When applying for a 'C' visa, you will be required to provide a detailed description of the exam you wish to take in Ireland. This will include;
The name of the exam
The organization that holds the exam
Proof that you have registered for and paid the exam fees
Details of the date, time, and place the exam will take place (if known)
An explanation as to why you must take the exam in Ireland and not your own country
An explanation of how the examination is relevant to your course of study or profession
Try to be as detailed as possible in your explanations.
Visa Processing times
Once the application office receives your application, they will check that you have included all that is necessary.
The application office may contact you to provide further documents, and they may contact some agencies to provide more details about you.
All visas are processed in the order they're received, and the processing times may vary based on the office and the time of the year.
Typically, the application office will send you a decision within eight weeks of receiving your documents.
If you fail to submit any of your documents to the office, there may be delays in processing your application.
Approved Application and Travel to Ireland
If the Irish application office approves your visa, they will place an Irish visa on a blank page of your passport or travel document. Afterwards, they will return your travel documents and other original documents to you via post. You may also pick up your documents at the Irish embassy/consulate or an international visa office.
After receiving your passport, you will be allowed to travel to Ireland but not enter Ireland. You can still be denied entry into Ireland regardless of having a visa.
When you arrive at border control, you must prove to the immigration officers that you have a valid reason to enter Ireland. You will be required to provide your passport/travel document, visa, and the supporting documents you used in your application. If the immigration officer is satisfied with your eligibility, they will place a landing stamp on your passport. This stamp will state your reason for visit and duration of stay, i.e., exam/90 days.
If your visa application is refused, the application office will send you a letter of refusal explaining why your application was not approved. Your documents and passport will be returned via post, or you can arrange to pick them up at the Irish embassy/consulate or an international visa office.
How Can Total Law Help
Total Law's excellent immigration lawyers are vastly experienced in dealing with short-term Irish visas and provide advice and support to make your application process smooth.
Our immigration lawyers will help you determine if the exam visa is right for you and that you meet the eligibility criteria, help you gather the supporting documents to ensure there are no delays or denials, and help you file an appeal should your application be denied.
For advice and assistance with your application, contact us today at +1 844 290 6312 or use the online contact form to get in touch.
Advice Package
Comprehensive immigration advice tailored to your circumstances and goals.
Application Package
Designed to make your visa application as smooth and stress-free as possible.

Fast Track Package
Premium application service that ensures your visa application is submitted to meet your deadline.
Appeal Package
Ensure you have the greatest chance of a successful appeal. We will represent you in any case.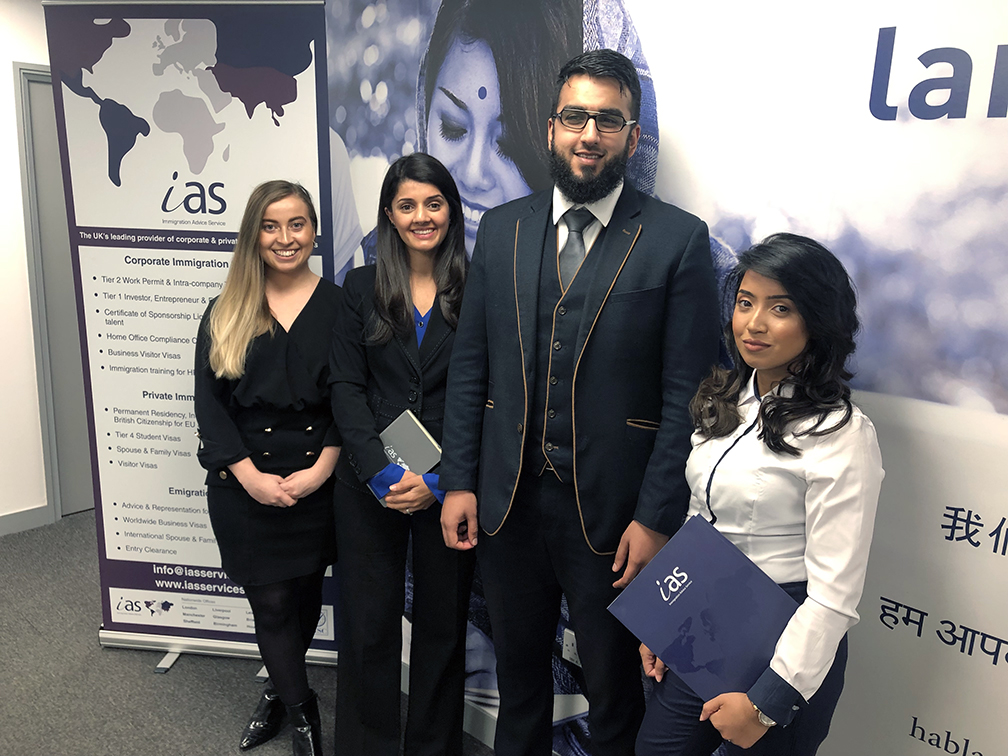 The Advice Package
During this untimed Advice Session with our professional immigration lawyers in London, you will receive our comprehensive advice, completely tailored to your needs and your situation.
Request the Advice Package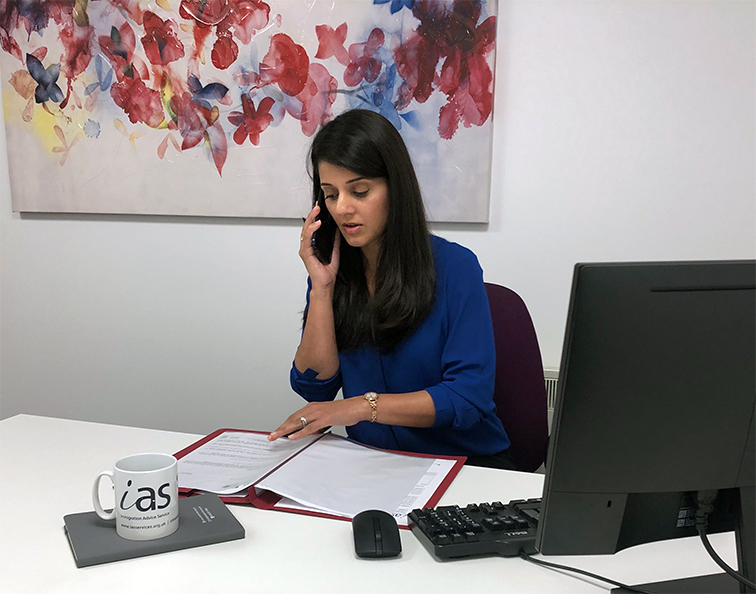 The Application Package
With our Application Package, your dedicated immigration lawyer will advise you on your application process and eligibility. Your caseworker will then complete and submit your forms to the Home Office on your behalf.
Request the Application Package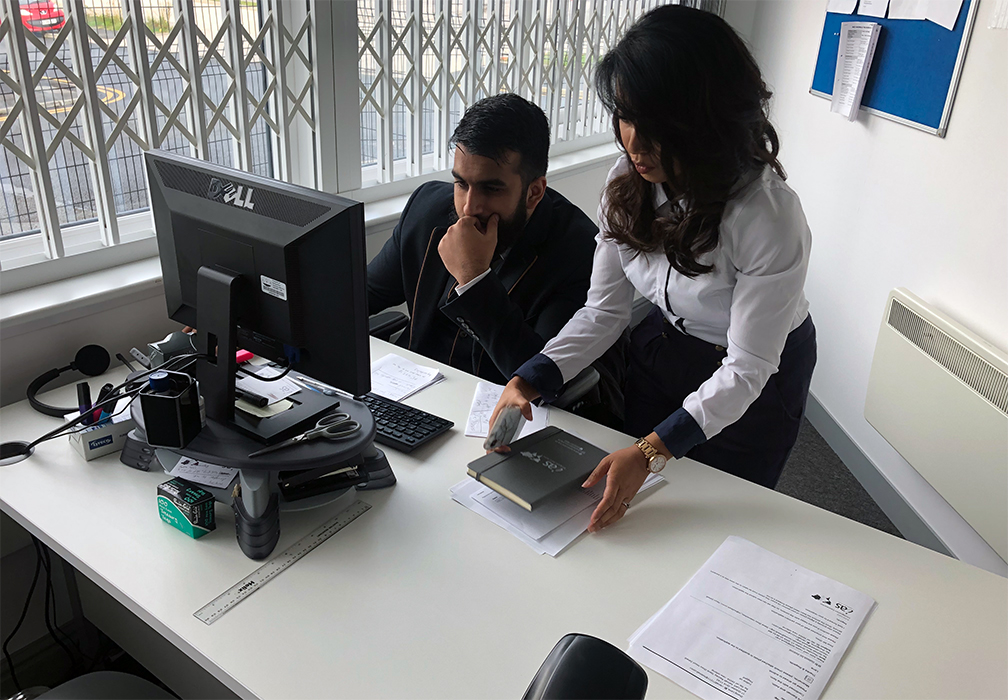 The Fast Track Package
Our Fast-Track Application Package is a premium service for those who need to submit their application in time with their deadlines. Your case will become a top priority for our lawyers and you will benefit from our highest-quality services.
Request the Fast Track Package
The Appeal Package
By choosing our Appeal Package, you can rely on our lawyers' legal knowledge and experience to ensure you have the highest chance of a successful appeal. We will also fully represent you in any hearings/tribunals.
Request the Appeal Package
Related pages for your continued reading.
Frequently Asked Questions
No. You will need to apply for entry clearance to enter the U.K. If you have immigration permission that allows you to visit the U.K., then you will need to verify it with the Irish immigration service.