Guide to UK Immigration Statistics
This immigration statistics guide aims to clearly outline key immigration data released by the UK government. Every year, the government body responsible for managing UK visas and immigration matters (UK Visas and Immigration (UKVI)) publishes data on the movement of people entering and exiting the country. There is a significant amount of online information about migration statistics to and from the UK.
Reach out to our team through our website or call us on 0333 305 9375 for immediate help and assistance with your situation. We're here to help you in person, via the phone, or online.
People who leave the UK
The level of emigration (of UK nationals leaving the country) has risen steadily since the 1980s. In the year ending March 2020, over 403,000 people emigrated from the UK.
While the majority of British people emigrate to countries outside the EU, in the year ending December 2019, approximately 994,000 British citizens were living in an EU country (not including Ireland).
The most popular country for British emigration is Australia, where the population of British-born residents numbered over 1.2 million in 2019.
"I'm very happy with the standard of training received on the OISC Level 1 course, i passed my exam. Thank you!"
"My application was approved and a huge weight has been lifted from our shoulders this year "
"We used this service for the spouse visa extension application to assure that all the information was valid and correct."
People who come to the UK
Aside from tourist or family reasons, the top two reasons why people come to the UK are for studying and work purposes. However, since 2016, visa applications for work purposes have fallen steadily, while study visa applications have increased.
It was estimated that over 612,000 people migrated to the UK in the year ending March 2019.
Similarly, in 2019, Tier 2 Work Visas were the most popular visas issued to applicants. Over 114,000 people were granted to skilled workers and dependents this year. The next most popular category was Tier 5 Work Visas (for temporary workers), with 44,000 visas issued.
The Tier 1 Work Visas (for innovators, investors, and entrepreneurs) saw the lowest number of issued visas, with just over 9,000 granted in 2019.
Nationalities living in the UK
People who were born outside the UK (broadly termed 'migrants') made up 14% of the UK's total population in 2019, representing approximately 9.5 million people. The most common age range for migrants in the UK is between 26-64 years old.
The reasons migrants gave for coming to the UK vary according to EU and non-EU nationalities. 49% of non-EU migrants moved to the UK for family reasons, with work being the next highest reason at 21%.
Conversely, 48% of EU citizens listed work as the primary reason for moving to the UK, with family being the next highest reason at 34%.
People seeking asylum in the UK
In the year ending September 2020, there were just over 31,700 application claims for asylum made in the UK.
The United Nations High Commissioner for Refugees (UNHCR) found that by December 2019, there were 133,000 refugees in the UK. There were over 61,000 asylum cases being processed during this time.
The nationalities with the highest proportion of asylum claims in 2020 were Iran, Albania, Iraq, Eritrea, and Sudan.
In this year, there were over 15,000 decisions made by the Home Office, with over 7,600 grants, or successful applications, and a total of 8,000 refused.
EU citizens in the UK
There are some difficulties in measuring the level of migration to and from the UK as EU citizens previously did not need a visa to live or work in the UK. In most cases, passenger surveys at airports form the basis for the figures.
Following the 2016 referendum on Britain leaving the EU, people moving from the EU to the UK fell sharply. EU net migration was at its highest level since 1992 in 2015, at 219,000 in the year ending March 2019.
By 2019, there were approximately 3.7 million EU citizens resident in the UK and the top five EU nationalities were Polish, Romanian, Irish, German, and Italian.
It was found that 83% of EU citizens in the UK who were of working age were in paid employment. This figure is higher than UK citizens in the same category (76%) and non-EU citizens living in the UK (66%).
UK nationals living in the EU
The UN estimates that approximately 1.3 million UK citizens were living in EU countries in 2019. The most popular EU countries for British citizens were Spain, Ireland, France, Germany, and Italy.
The Common Travel Area agreement with Ireland means that the rights of UK citizens living in Ireland will not change, and the same is true for Irish citizens living in the UK.
However, the EU has been one of the least popular areas for UK citizens to emigrate. In 2017, 33% of British emigrants were living in Australia, 28% in North America and only 26% in the EU.
EU Settlement Scheme statistics
The EU Settlement Scheme was set up to enable people with EU, EEA or Swiss nationality living in the UK to apply for a permanent residence application. The aim of the scheme is to provide free settled or pre-settled status to residents who previously did not need a visa to live or work in the UK.
Pre-settled status refers to Limited Leave to Remain, where the visa holder can stay in the UK for up to five years. There are fewer rights and benefits allowed with this status than settled status.
Settled status is the immigration status also known as Indefinite Leave to Remain (ILR). Holders have some of the same rights as British citizens if they qualify for this category. However, this is not the same as holding British citizenship.
By the 31 January 2021, there were 5.06 million applications received from EU citizens living in the UK. There were 4.68 million concluded applications by 31 January 2021.
53% of the applications were classified as settled, 44% were pre-settled, 0.8% were refused, and 2% were withdrawn, void, or invalid.
Extensions of stays in the UK
It is possible to extend a number of visa categories, if the applicant fulfils specific criteria (visa extensions). The main forms of visa extensions fall under the category of Work Visas, Study Visas, Family Visas, or other forms of visas.
In the year ending 2018, there were 189,700 grants of extensions of leave to remain in the UK. There was a total of 15,000 visa extension applications refused in the same year.
UK citizenship applications
Every year the Home Office receives applications for permanent residence or British citizenship. There are strict criteria for acceptance of a citizenship application.
In 2018, there were over 165,000 applications for British citizenship received by the Home Office. Just over 157,000 of these applicants were granted, conferring citizenship on the applicants, while more than 9,300 applications were refused or withdrawn.
Impact of COVID-19 on UK immigration
Unsurprisingly, the global coronavirus pandemic significantly disrupted normal immigration patterns. As well as the widespread travel bans and border closures, in some instances there was a lack of available statistics normally collected at airports due to health and safety restrictions.
According to the Civil Aviation Authority, there was a steep drop in the UK's international travel between April and June 2020. Compared to the same time period in 2019, there was a reduction of 95% in travel numbers.
Also related to the impact of COVID-19 was a sharp decrease in the number of visas issued for work and study purposes to non-EU citizens. By September 2020, there were over 161,000 Study Visas issued, as well as over 92,000 Work Visas.
In comparison, in the same period in 2019, there were more than 261,000 Study Visas and 134,000 Work Visas granted.
UK immigration statistics
Overall, the visas and immigration landscape in the UK is complex and can sometimes be confusing. Statistics related to visa applications are published regularly and can highlight patterns in how the Home Office grants or refuses applications.
It is important to track UK immigration statistics so that policies can be adapted to support the needs of communities throughout the country, as well as for integration, employment, and housing purposes.
How Can Total Law Help?
Visit our website or call us on 0333 305 9375 for immediate help and assistance with your situation. We're here to help you in person, via the phone, or online.
Advice Package
Comprehensive immigration advice tailored to your circumstances and goals.
Application Package
Designed to make your visa application as smooth and stress-free as possible.

Fast Track Package
Premium application service that ensures your visa application is submitted to meet your deadline.
Appeal Package
Ensure you have the greatest chance of a successful appeal. We will represent you in any case.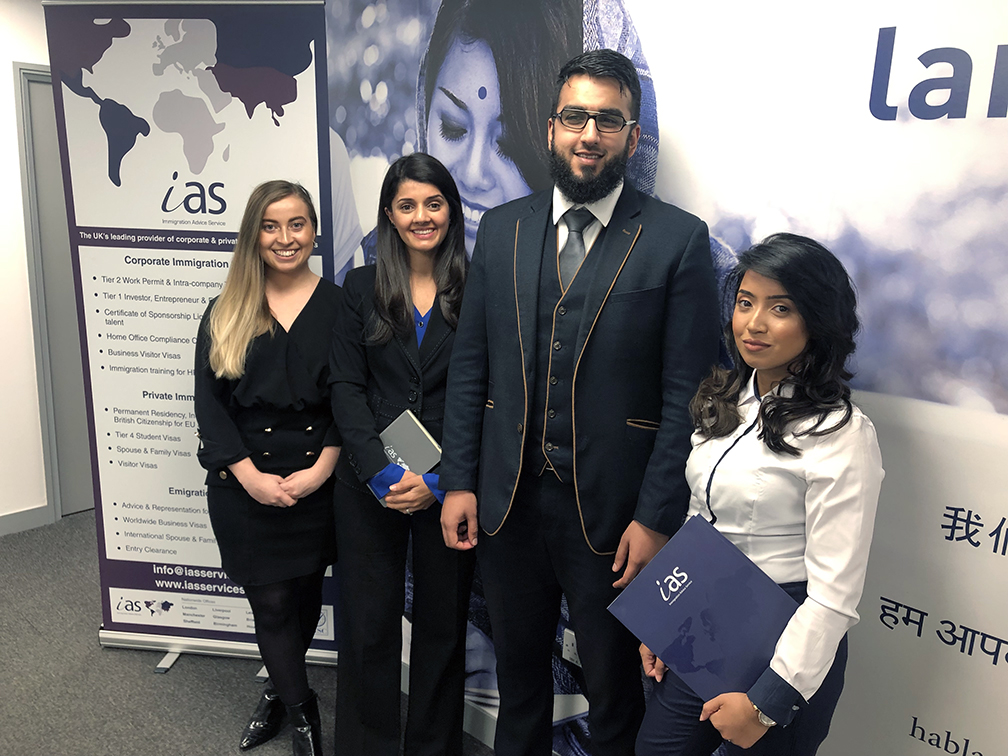 The Advice Package
During this untimed Advice Session with our professional immigration lawyers in London, you will receive our comprehensive advice, completely tailored to your needs and your situation.
Request the Advice Package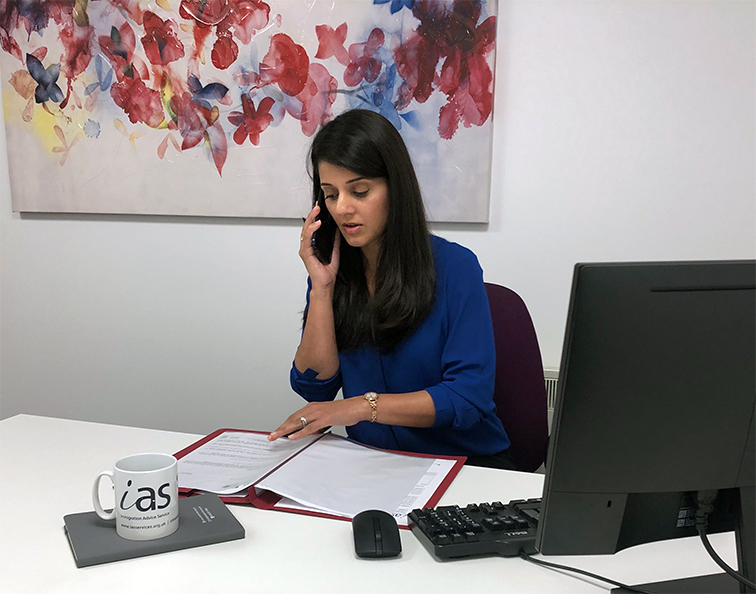 The Application Package
With our Application Package, your dedicated immigration lawyer will advise you on your application process and eligibility. Your caseworker will then complete and submit your forms to the Home Office on your behalf.
Request the Application Package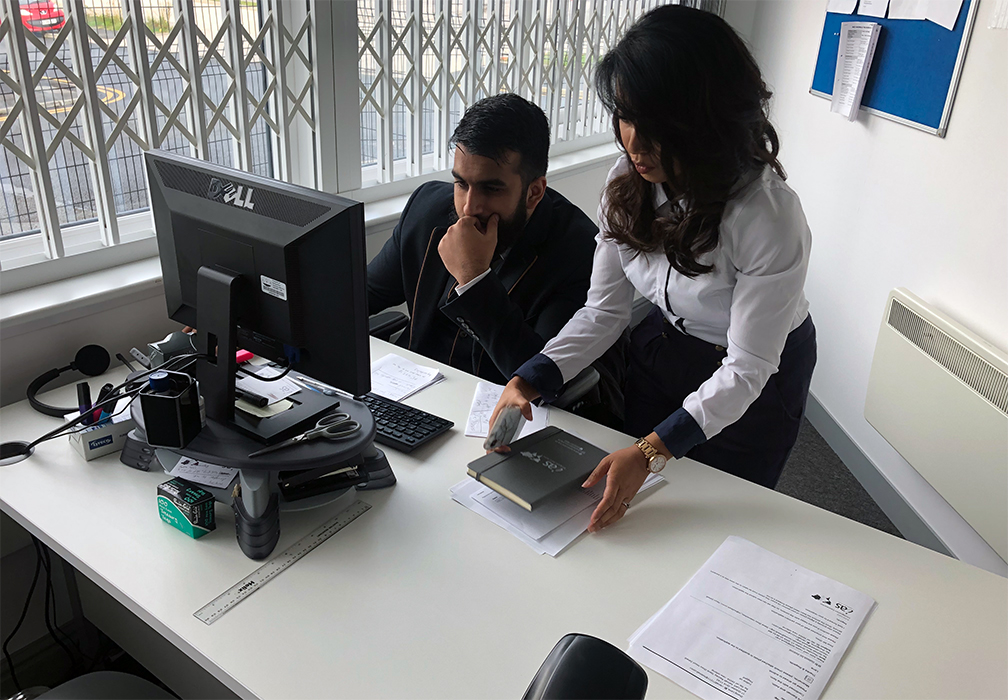 The Fast Track Package
Our Fast-Track Application Package is a premium service for those who need to submit their application in time with their deadlines. Your case will become a top priority for our lawyers and you will benefit from our highest-quality services.
Request the Fast Track Package
The Appeal Package
By choosing our Appeal Package, you can rely on our lawyers' legal knowledge and experience to ensure you have the highest chance of a successful appeal. We will also fully represent you in any hearings/tribunals.
Request the Appeal Package
Related pages for your continued reading.