SB1 Visa - Returning Resident Visa
If you are a Lawful Permanent Resident (LPR) or Conditional Resident (CR) and wish to spend some time outside America, you may need to apply for the SB1 visa, the Returning Resident visa.
Call us on +1 844 290 6312 for immediate assistance with your situation. We're here to help you in person, via the phone or online.
What is a Returning Resident visa?
When you obtain a Green Card in the U.S, you have the status of a Lawful Permanent Resident (LPR) or a Conditional Resident (CR) depending on the type of visa.
Many U.S. Lawful Permanent Residents (LPR) and Conditional Residents (CR) leave the U.S. for various reasons, including for work or business, visiting relatives abroad, or for long vacations.
As a U.S. LPR or CR, you are permitted to travel abroad but you are expected to return to the U.S. within one year. If you stay away longer, you will lose your permanent resident status as it will be deemed that you have abandoned your immigrant status and do not want to return to the U.S. In this case, you can still apply for a non-immigrant visa but you will not be able to enjoy U.S. legal immigrant benefits.
However, even if you have overstayed abroad, you can still re-enter the U.S.
If you know in advance that you are going to be out of the U.S. for more than one year then you need to apply for a Re-entry Permit which allows you to stay outside America for up to two years. If you are unable to go back within this time, you must apply for an SB1 visa, a Returning Resident visa.
An SB1 visa is needed if you've spent more than one year outside America, you don't have a Re-entry Permit, or your Re-entry Permit has expired. An SB1 visa is an immigrant visa and allows you to enter the United States and resume permanent residence.
To obtain an SB1 visa, you need to apply from the country where you are located. Applicants for the SB1 visa may be required to have a medical examination and take vaccinations, and will need to pay visa application fees and medical fees.
Get in touch today with Total Law's immigration lawyers for assistance with your Returning Resident visa application. You can call us on +1 844 290 6312 or fill out the quick contact form.
"We used this service for the spouse visa extension application to assure that all the information was valid and correct."
"Thanking you so much for helping me and my wife live together for now and the distant future. We are grateful for your help and patience. "
"Spouse visa uk application was successful after working with your staff. I recommend this company the IAS for immigration services. "
SB1 visa requirements
The SB1 visa requires certain conditions to be met in order to obtain the Returning Resident status, including:
You were a Green Card holder before you left the U.S.
You can show you had intentions to return to the U.S after your temporary stay abroad
You can prove your intention to re-enter the U.S. permanently
You can prove that could not return earlier due to reasons beyond your control
You are eligible to maintain an immigrant visa that you had before your stay abroad
If you are able to fulfil and prove the above conditions then you will be eligible for an SB1 visa.
How to apply for an SB1 visa
Applying for the SB1 visa is a less complicated process than when you apply for an immigrant visa from the beginning. This is because you have already held an immigrant visa or LPR status before and therefore do not need to go through the petition stage, which shortens the process.
To obtain your SB1 visa, you'll need to go directly through the U.S. Embassy of the country where you are currently located.
It is advisable to apply for an SB1 visa at least three months (and ideally six months) before you intend to travel back to the U.S.
To apply for an SB1 visa, Form DS-117 (Application to Determine Returning Resident Status) must be filed. You also need to submit Form I-551 and Form DS-260 that you first completed obtaining your Green Card status or Permanent Resident Card.
Depending on your circumstances, the USCIS may ask you to undertake a medical examination with a licensed doctor. You may need to take vaccinations also.
Usually, you will not need to attend an interview, but it depends on the Embassy.
SB1 visa fees
When you apply for an SB1 visa at your local U.S Embassy, you will need to pay some fees, as follows:
Form DS-117 filing fee
Form DS-260 processing fee
Medical examination fees
Vaccination fees if relevant
Any fees for translating supporting documents
The fees must be paid in order for your SB1 application to be considered to be valid.
SB1 documents checklist
When applying for an SB1 visa, you'll need to submit supporting documentation and evidence of your previous Green Card status:
Evidence of your last trip outside the U.S. such as stamps in your passport or an airline ticket
Proof of your permanent resident status in the U.S. and of your intention to reside in the U.S. permanently, such as payslips, tax returns, correspondence with your family still living in the country
Evidence of the reasons for not re-entering the U.S. earlier
Completed Form DS-117, Application to Determine Returning Resident Status
Permanent Resident Card (Form I-551)
Re-entry Permit, if available
SB1 visa processing time
The time it takes for an SB1 visa application to be processed depends on the workload of the U.S Embassy where you submit your application.
As a general estimate, it can take at least three to six months to receive notification of the result of your application.
How Total Law can help
At Total Law we have a highly experienced team of immigration attorneys that has helped many U.S. citizens to go back home.
We offer a tailor-made service which provides the following:
Expert review of your situation
Assessment of your eligibility for a Returning Resident visa
Assistance with the selection of the best available documentation to support your case
Liaison with the USCIS on your behalf
We can also help with any other U.S visa such as family visa, immigrant visas, non-immigrant visas, and U.S. citizenship applications.
Use our online inquiry form or call us today on +1 844 290 6312 to discuss how we can help with your situation.
Advice Package
Comprehensive immigration advice tailored to your circumstances and goals.
Application Package
Designed to make your visa application as smooth and stress-free as possible.

Fast Track Package
Premium application service that ensures your visa application is submitted to meet your deadline.
Appeal Package
Ensure you have the greatest chance of a successful appeal. We will represent you in any case.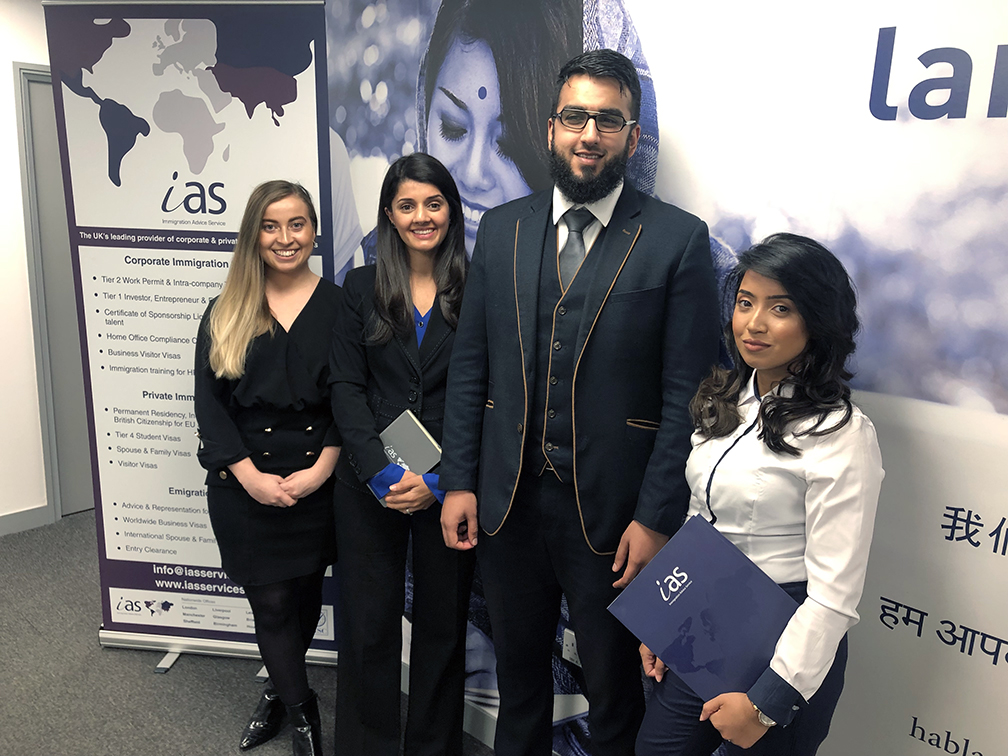 The Advice Package
During this untimed Advice Session with our professional immigration lawyers in London, you will receive our comprehensive advice, completely tailored to your needs and your situation.
Request the Advice Package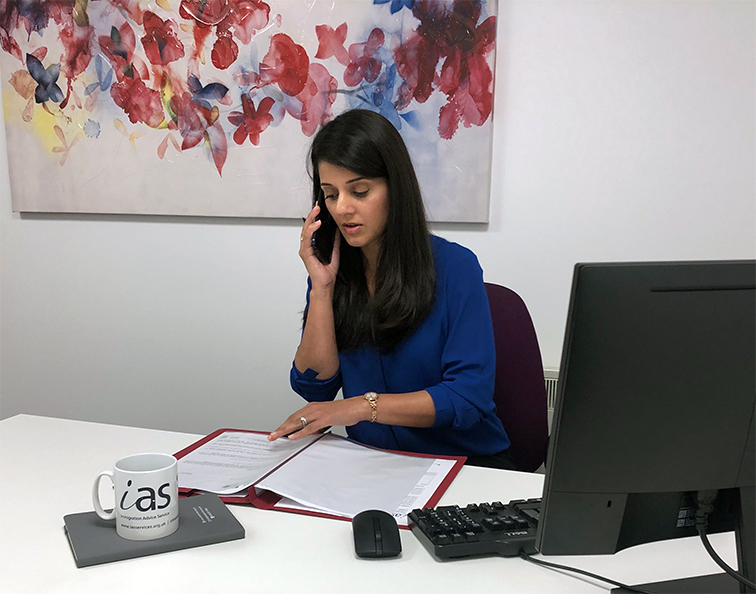 The Application Package
With our Application Package, your dedicated immigration lawyer will advise you on your application process and eligibility. Your caseworker will then complete and submit your forms to the Home Office on your behalf.
Request the Application Package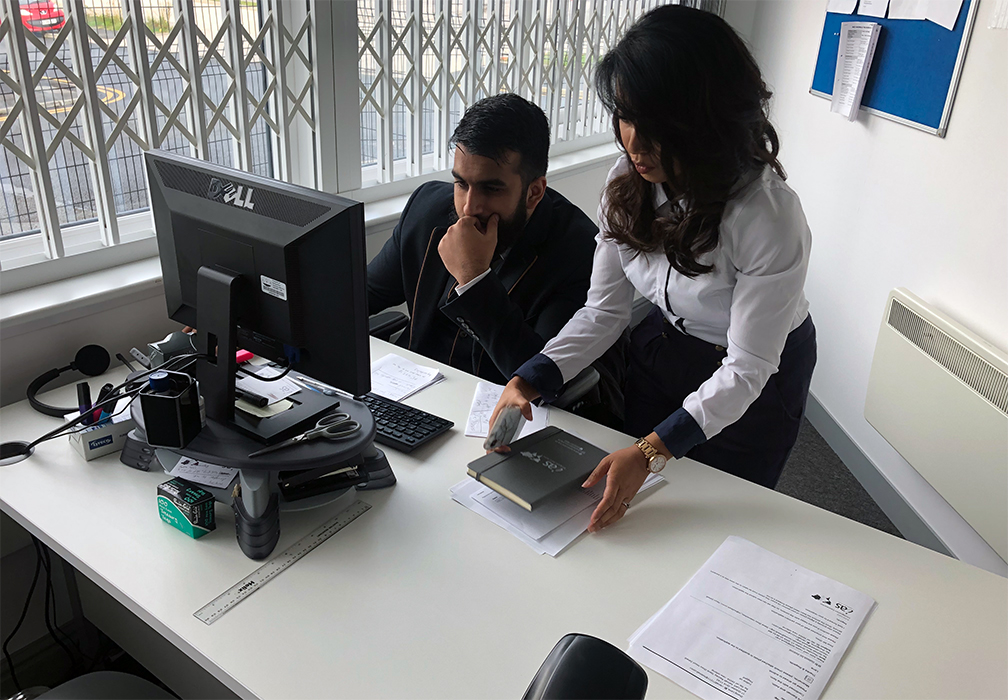 The Fast Track Package
Our Fast-Track Application Package is a premium service for those who need to submit their application in time with their deadlines. Your case will become a top priority for our lawyers and you will benefit from our highest-quality services.
Request the Fast Track Package
The Appeal Package
By choosing our Appeal Package, you can rely on our lawyers' legal knowledge and experience to ensure you have the highest chance of a successful appeal. We will also fully represent you in any hearings/tribunals.
Request the Appeal Package
Related pages for your continued reading.
Frequently Asked Questions
If your SB1 Returning Resident visa is denied, you will be notified of the reasons. It may be that additional documents are needed,, in which case these can be compiled and submitted.
If you are not able to obtain a Returning Resident visa, you will need another U.S. visa to enter the country.
You can then apply for a U.S immigrant visa, or a U.S non-immigrant visa for a temporary visit or stay in the U.S.
Trying to re-enter the U.S. without an SB1 visa when your situation requires one, is very risky.
At Customs there are two options that the officials will consider for you. The first is to use their discretion to admit you into the country.
The second option is that you are deemed to have abandoned your permanent resident status. In this case, you are likely to be given the choice to return home immediately or be placed in removal proceedings. In the latter case, a judge will have the final decision.
Therefore, we do not advise trying to re-enter the U.S. without an SB1 visa.
For assistance with obtaining a Returning Resident visa, call Total Law on +1 844 290 6312 or complete our contact form to speak with us.
Some of the reasons for 'over-staying' outside the U.S. that may be considered legitimate include:
Severe illness whilst abroad preventing you from travelling
Pregnancy preventing you from travelling
Overstay was required for your employment
The country where you are located would not allow you to leave