I Visa (Foreign Media & Journalist Visa USA)
If you are a journalist or a foreign media representative and wish to enter the U.S., you may be eligible for the I Visa. Find out more about applying for the I Visa.
If you have any questions or need assistance with the application process, contact us today. Our immigration attorneys are here for you. Call us on+1 844 290 6312.
What is a US I Visa?
The I Visa allows foreign media outlets – foreign members of the press, media, journalists, and correspondents – to enter the USA for informational and media activities.
This visa is also known as the Visas for Members of the Foreign Media, Press, and Radio, Foreign News Media Visa, and Journalist Visa. It's a work visa, and unlike the Business Visitor Visa, I visa holders are allowed to engage in informative activities for a foreign audience.
The media visa is a non-immigrant visa for the USA. As such, I visa holders cannot use their media visas to immigrate permanently to the US or perform activities outside the scope of journalism.
For assistance with applying for an I visa, contact our expert immigration lawyers at Total Law. We have helped several people to obtain an I Visa.
"We used this service for the spouse visa extension application to assure that all the information was valid and correct."
"Thanking you so much for helping me and my wife live together for now and the distant future. We are grateful for your help and patience. "
"Spouse visa uk application was successful after working with your staff. I recommend this company the IAS for immigration services. "
Who are representatives of foreign information media?
Foreign media companies and film companies can use the I visa to bring their representatives to the United States to perform activities around their scope of work or foreign media functions.
The specific individuals that are classified under foreign information media for the sake of this US visa are:
Film crew (such as videographers and news photographers)
Press, radio, film reporters
Freelance journalists working under contract
Employed journalist under a media company
Independent product company staff that are a part of the news gathering process
Editors
Film crews and other foreign information media representatives who wish to enter the United States to work in the commercial, entertainment, or advertising sectors are not under this category and will have to apply for another visa category if they wish to travel to the United States for work temporarily.
Media Visa Eligibility Requirements
To be eligible for an I visa, you must prove that you are a representative of a foreign media organization and the activities you want to do in the US are essential to the foreign media function of the organization you are representing.
If you work in a foreign country or represent a foreign media outlet and wish to travel to the United States to gather American news, report on events solely to audiences outside the US, or gather information around educational or informational media, you might be eligible.
The situations that are typically eligible include:
Employees of a foreign media company or an independent production company
Film production or distribution staff for dissemination of information or news with a primary source of funding from outside the US
Contracted journalists with a credential from a foreign country's professional journalistic association
Journalists that are contracted by an overseas branch office or subsidiary of a US news network or outlet wishing to enter the United States to report on the US for a foreign audience
Representatives of tourist bureaus that are operated in whole or part by a foreign government for disseminating factual tourist information
A blogger may be eligible if they want to travel to the United States to cover an election or to collate and produce informational material about national parks.
If you are traveling for any of the following purposes, you do not meet the eligibility requirements:
Attending a conference or meeting as a participant and not a reporter
Guest speaking or lecturing
Purchasing equipment
Vacation
For those activities, an appropriate work visa or visitor visa may suffice. In addition, visa applicants must have permanent residence outside the USA and sufficient financial means to cover their stay in the USA.
Eligibility is judged on a case-by-case basis. So, the consular officer at the US embassy or consulate will determine whether the activities you present qualify for the media visa.
Documents Required for the I Visa
To apply for the I visa, you will need to provide some required documentation and supporting documents.
The required and supporting documents include:
A valid passport that will be valid till at least six months after your stay in the US (unless your country is exempt)
The confirmation page of a submitted Form DS-160
The payment receipt of the I Visa application processing fee
A digital or printed photograph of you (digital if uploaded when completing the Form Ds-160 or physical if the upload failed)
In addition, proof of employment relationship or credentials with a media organization may be necessary to establish that you are a member of a foreign news media and your purpose and length of stay in the US. Those may include a:
Letter the employer for employed foreign journalists or members of a media film crew
Copy of your freelance or employment contract with the media organization you are presenting
Credential issued by a professional journalistic association if you are part of an independent production company
How to apply for the I Visa?
You can apply from within the US or from outside the US.
If you are applying from outside the United States, you can start your application at a USA Embassy or consulate in your home country.
Alternatively, you can start your application online on the US Department of State, Consular Electronic Application Center website. Keep a digital copy of a color photo of yourself before you start, as you will need to upload it when applying online.
The first step is to fill and submit the Form DS-160 with personal and travel details. When you submit this form, you should print out the confirmation page.
Also, you are to pay the visa application fee. Print your payment receipt as well. You will need it in your interview.
In addition, you must schedule an interview appointment with the US embassy or US consulate in your home country. To reduce delays and chances of disqualification in your application processing, it's highly advised that your visa interview appointment is scheduled with a US Embassy or consulate in the country where you hold permanent residence.
What to expect from my I visa interview
When preparing for your I Visa interview, ensure you gather your documentation. Your passport, a recent photograph, Form DS-160 confirmation page, payment receipt, credentials, and proof of employment are necessary to have with you at your interview.
Take those documents with you and attend your interview at the scheduled date and time.
At the I Visa interview, a consular officer will ask you some questions and examine your documents to determine whether you meet the requirements and are qualified for an I Visa.
In addition, your biometrics (fingerprint scans) may be taken at the interview, depending on your location; some may take a digital fingerprint, and some may not at this stage.
Some visa applicants may be required to submit to further administrative processing if there's no clarity as to whether they are eligible for the I Visa or not. If this is your case, the consular officer will inform you about the administrative processing at the end of your interview.
A consular officer may request additional information from other sources to help establish your eligibility during administrative processing. How long this takes depends on your individual circumstance.
If your interview is successful, your visa may be approved. You will be informed about this and can pick up your visa and passport or have them delivered to you.
How long does an I nonimmigrant visa last?
The validity period of I Visas is a maximum of five years though most I Visas get one year unless you are from the People's Republic of China (PRC). If you are from the PRC (except those holding Hong Kong Special Administrative Region (SAR) and Macau SAR passports), the maximum period is 90 days.
Your journalist visa USA may be less than the maximum period; that depends on what you are coming to do in the US.
In addition, beware that when entering the US, a US border officer will stamp your passport with the residence status and issue a Duration of State or a concrete date of departure. That is also included in the electronic I-94 entry form. You must leave the US on or before that date to prevent you from being out of status, which can affect future visa applications.
You can change your status to another nonimmigrant visa category while in the United States. If your employer changes, you are also required to request a change of employer or information with Form I-539.
Can I bring my family members to the USA as dependents on an I Visa?
You can bring a family member as a dependent on the media visa. Eligible family members are spouses and unmarried children under the age of 21 if the principal visa holder.
If you are bringing family members with you, you must submit an application for each person. You can do that while starting your nonimmigrant Visa application process. If they submit their application later, they can do so but must include a copy of your media visa in their application.
If approved, dependents get derived I Visas with the same duration as your media visa.  If your child reaches the age of 18 while on a derived I Visa, they must change to another visa or leave the country. They should apply for another nonimmigrant visa before they reach the age of majority.
Dependents are not allowed to work in the US, nor can they apply for an Employment Authorization Document (work permit). However, they can study in the Us without applying for a student visa.
Journalist Visa denial
If your US journalist visa application was denied, it might be because you were found to be ineligible or did not provide enough documentation (221(g) refusals). If it is a 221(g) refusal, you have one year to provide the missing documents and do not need to reapply to do so.
Ineligibility for the foreign media visa may be determined by your intentions to enter the US, criminal records, or past immigration actions. If you were found to be ineligible, you would be notified, and you can reapply at any time with a new application.
Journalist Visa extension or renewal
An I Visa holder can extend their visa to stay for a longer time in the USA by filing a Form I-539 to extend their stay or change their nonimmigrant status. As long as your current journalist visa is still valid, you do not need to leave the US to apply for an extension. However, if you are applying for revalidation, you must do so from a US Embassy or Consulate abroad in a foreign country.
How Total Law can help with an I visa?
You must ensure your I Visa application stands the highest chance of being approved. That means ensuring all documents that can prove your eligibility are in place along with meeting the requirements.
Total Law immigration lawyers are accredited with the appropriate legal bodies and specialized in helping with US visas. We can provide application support, document gathering, and advice on applying for a journalist visa USA.
If you would like some help with applying for the media visa category, our immigration attorneys can help smoothen the process. We will:
Assess your eligibility to advise on if this is the right visa route
Help with compiling your I visa documents
File and submit a complete application to the highest standards on your behalf
Liaise with the U.S. Citizenship and Immigration Services (USCIS) for your application
If you were denied in a previous journalist visa application, we can review that application and advise you on the next steps. If we determine that you have a chance of being granted an I visa with the right fixes or changes to your application and documents, we will help with that.
Regardless of your case, we provide advice and assistance based on your individual circumstances and can provide a tailored plan to help you with an I visa. Call us on +1 844 290 6312 or contact us via live chat to discuss. You can also send us an email at info@total.law; our response times are fast.

Advice Package
Comprehensive immigration advice tailored to your circumstances and goals.

Application Package
Designed to make your visa application as smooth and stress-free as possible.

Fast Track Package
Premium application service that ensures your visa application is submitted to meet your deadline.

Appeal Package
Ensure you have the greatest chance of a successful appeal. We will represent you in any case.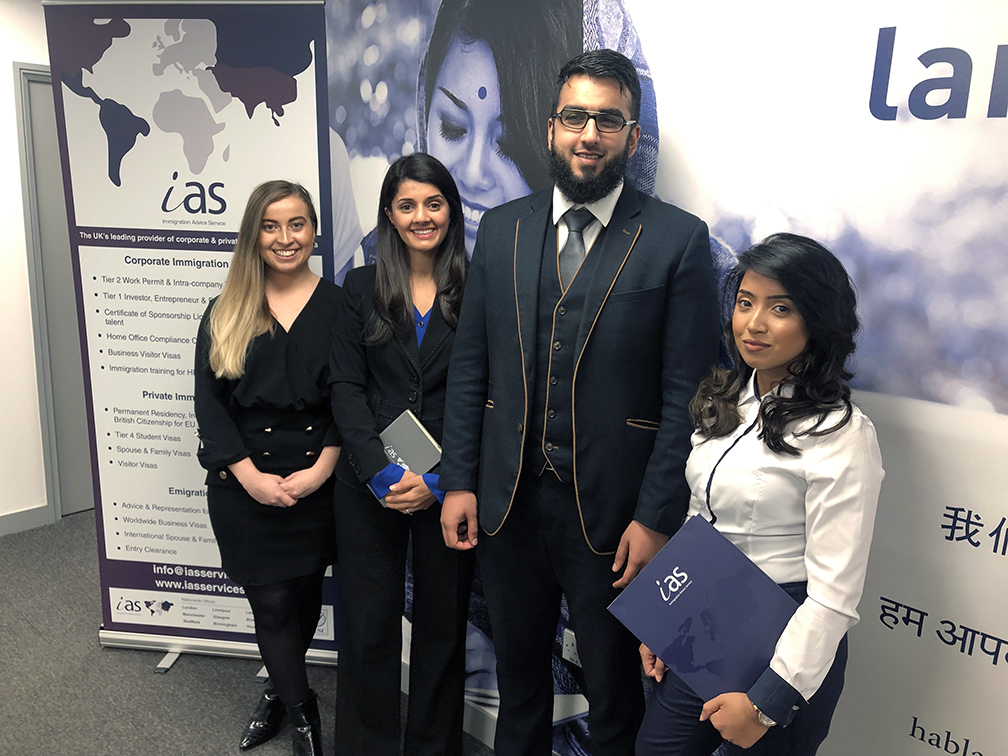 The Advice Package
During this untimed Advice Session with our professional immigration lawyers in London, you will receive our comprehensive advice, completely tailored to your needs and your situation.
Request the Advice Package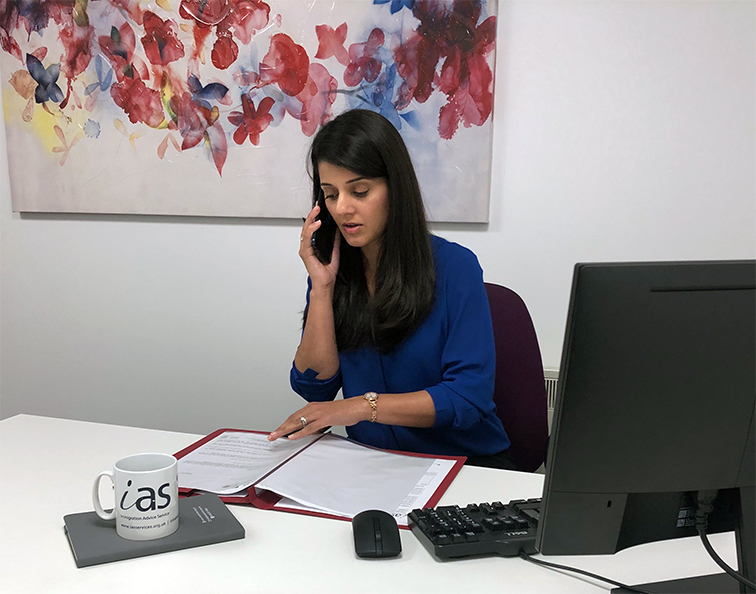 The Application Package
With our Application Package, your dedicated immigration lawyer will advise you on your application process and eligibility. Your caseworker will then complete and submit your forms to the Home Office on your behalf.
Request the Application Package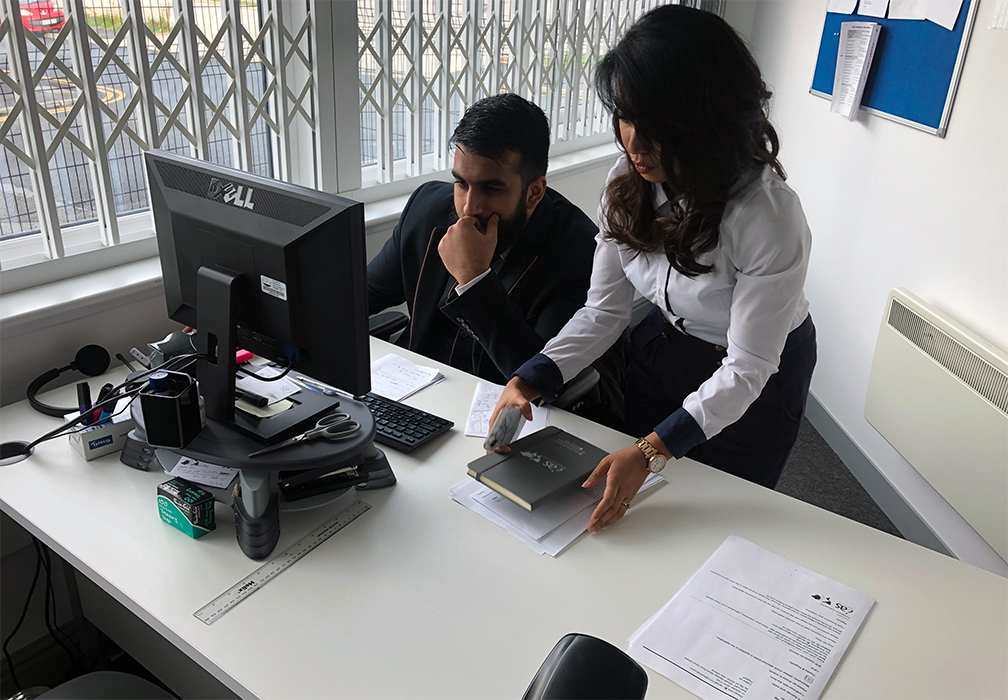 The Fast Track Package
Our Fast-Track Application Package is a premium service for those who need to submit their application in time with their deadlines. Your case will become a top priority for our lawyers and you will benefit from our highest-quality services.
Request the Fast Track Package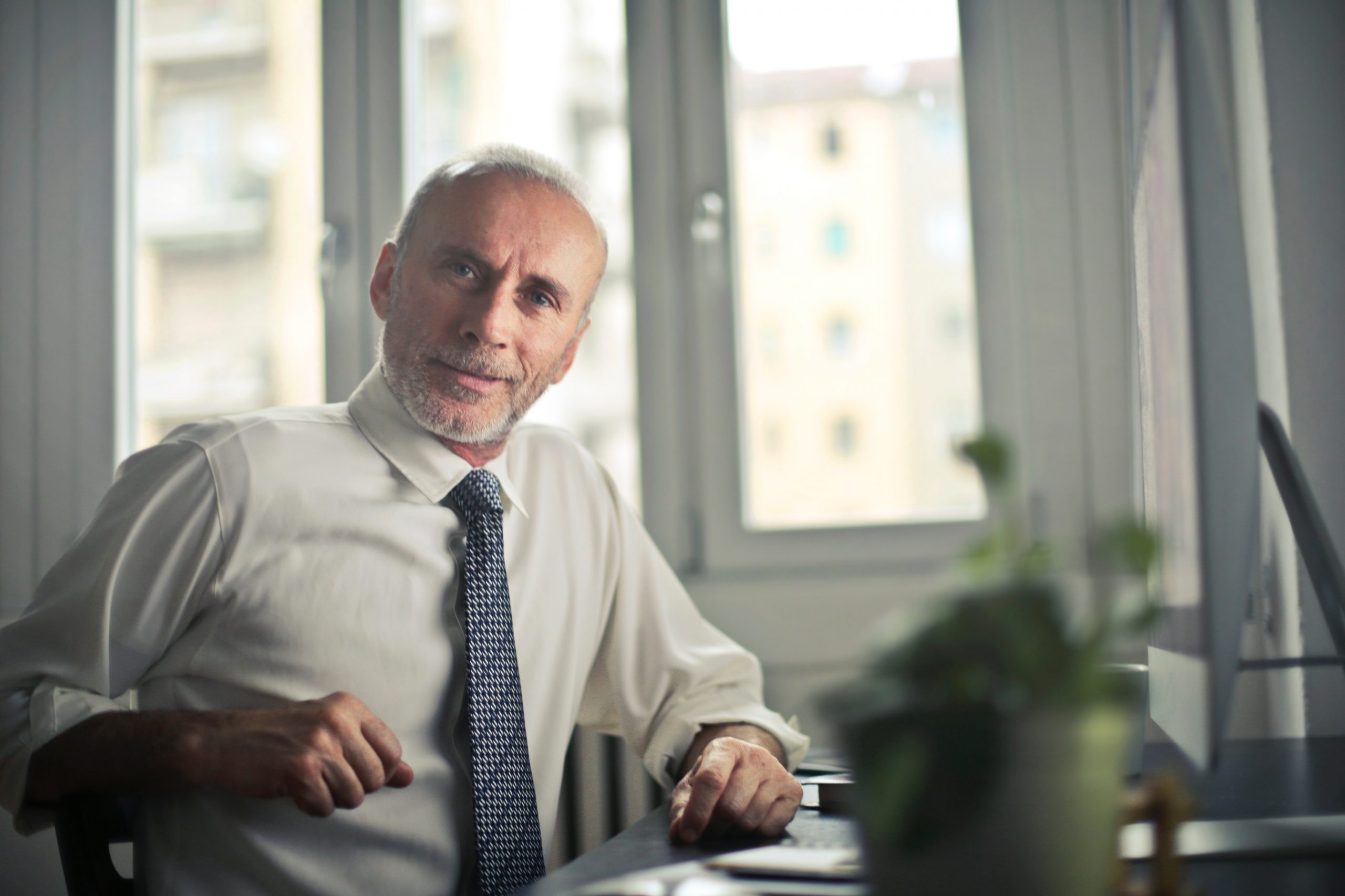 The Appeal Package
By choosing our Appeal Package, you can rely on our lawyers' legal knowledge and experience to ensure you have the highest chance of a successful appeal. We will also fully represent you in any hearings/tribunals.
Request the Appeal Package
Related pages for your continued reading.
Frequently Asked Questions
The I Visa costs $160. The applicable fees for the media visa application processing are non-refundable. Foreign media representatives must pay this fee while applying to get a receipt which they will present at the visa interview.
If your journalist visa is approved, you may be required to pay a visa issuance fee. The exact cost of that depends on your home country.
If you are a citizen of a country in the U.S Visa Waiver Program, you must apply for an I Visa to engage in journalism activities in the USA.
If you travel without the I Visa or any valid visa, you may be denied admission by the Department of Homeland Security (DHS). Please note that if you travel with a visa that doesn't have journalism under permitted activities, you cannot gather the information or report news to an audience in their home country.
The only countries/territories exempt from applying for an I Visa are Canada and Bermuda.
The I Visa is a nonimmigrant visa. As such, it does not qualify for a green card. To qualify for a green card, you must have a valid immigrant visa and have stayed in the US on that visa for three to five years.
If you have a visitor visa and passport valid for your stay in the US, you may perform some journalist and media activities. The permissible activities include:
Attend a conference, seminar, or similar meeting as a participant; you must not report on this within or outside the US
Give a lecture or guest speak. You must not receive payment from more than five institutions within any six months and must not exceed nine days at any institution
Take a vacation
Handle independent research
Take still photographs that you are paid from your home office (employer) or a source outside the US
For some activities, a visitor visa may not suffice, nor will a journalist visa USA. In such cases, a temporary worker visa might be the best route.
For advice on the best visa for your needs, call us on +1 844 290 6312 or contact us online.