F2 Visa
If you are the spouse or child of an F1 Visa holder you may be able to join them in the US by applying for an F2 Visa.
For more information speak with our expert immigration attorneys today on +1 844 290 6312.
What is the F2 Visa?
The F2 Visa is a non-immigrant temporary permit intended for those who are relatives of holders of the F1 Student Visa.
If you're a student who's enrolled or you're about to enrol on an academic course of study in the U.S., then your children and/or spouse are able to join you with the F2 Visa.
Although the F2 grants your family members the right to reside with you in the U.S., it's important to know this permit comes with restrictions. For example, while you'll be free to take up your studies and undertake varying degrees of employment, they will not be permitted to do either.
With that said, children are allowed to attend elementary or secondary school and adults can engage in non-vocational or recreational courses of study.
"We used this service for the spouse visa extension application to assure that all the information was valid and correct."
"Thanking you so much for helping me and my wife live together for now and the distant future. We are grateful for your help and patience. "
"Spouse visa uk application was successful after working with your staff. I recommend this company the IAS for immigration services. "
Application process for a F2 Visa
For anyone wishing to apply for the F2 Visa, the first step is filling out Form I-20A-B, otherwise known as a certificate of eligibility for non-immigrant student status.
Those making their application from outside the U.S. will also need to file a DS-160 which should be submitted to your nearest embassy or consulate when you attend your interview.
The next step is to pay the application fee, and once you've made the payment you can schedule your interview.
When you attend your appointment, you'll be asked to provide a portfolio of supporting documentation. It's essential that you take everything requested as any missing documents could jeopardise your application.
Once your interview is completed, you've done everything required and you'll simply need to wait for a decision.
Eligibility for a F2 Visa
Before you begin your application for an F-2 Visa, it's important to make sure you or the person you're making the application for is eligible. After all, not everyone is eligible so you don't want to waste time and money on an application that's destined to fail.
In order to obtain an F-2 Visa, you must meet the following requirements:
Must be the spouse or child of an F-1 Visa holder
If you're the child of an F-1 Visa holder then you must be under 21 and unmarried
Must be able to support yourself financially
Other requirements relate to the applicant's ability to provide adequate documentation. This evidence is essential and without it, any application will be rejected. You should seek advice from an Immigration specialist if you need support with your application as a refusal could have a significant impact in the long term.
Documents needed for F-2 visa
When applying for an F2 Visa, a key component of the application process is providing the required documents. This helps the USCIS establish both your eligibility and identity.
Although the exact documents you'll be required to submit may differ depending on your individual circumstances, here's a list of what is usually requested:
Passport (original and photocopies)
Photographs
Birth certificate (for children of F1 holder applying for F2)
Marriage certificate (for spouses of F1 holder)
Your I-20 form
Visa fee payment receipt
Copy of F-1 Visa holder's I-20 form
Bank statements, tax records and any other proof of financial stability
F2 Visa restrictions
As the F2 Visa is intended only for children and spouses accompanying an F1 holder to the U.S., it comes with a  number of restrictions.
For anyone who is planning to apply for an F2 Visa or who has already obtained one, it's imperative that you fully understand these restrictions that come with this type of visa. Having a comprehensive understanding will allow you to stay within the rules and ensure you don't put your status in jeopardy.
Work not permitted with a F2 Visa
As the F2 Visa is not a work permit, you'll be unable to undertake any paid work while you are in the U.S. Voluntary work is permitted, but you must not receive any remuneration otherwise you'll be in breach of your visa conditions.
Limitations on Study Permissions
Those in the U.S on an F2 Visa will not be permitted to enrol on a Bachelor's or Master's degree program while in the U.S. However, it will be possible to enrol on vocational or recreational studies, and child dependents can attend elementary or secondary school for the duration of their stay.
Cannot enter the U.S before the F1 holder
Another restriction is your arrival must not predate that of the F1 holder. When you arrive in the U.S., you must either be accompanying the F1 Visa holder or you must travel at a date later than the F1 holder.
Bear in mind this rule only stands for your arrival. Once you've arrived in the U.S for the first time, you are free to leave and enter the country as and when you please, regardless of whether the F1 holder is present or not.
What is the cost of an F2 visa?
The cost to apply for the F2 Visa is the same as the F1, which is $160. This fee needs to be paid before your application can be processed so make sure you have the funds available when you start the application process or there will be a delay.
Although the F-1 holder is required to pay the SEVIS I-901 fee, F-2 holders are exempt from paying this.
What is the processing time of the F2 Visa?
As with all visa applications, it came be difficult to give an exact estimate. The waiting time will largely depend on the workload of the particular embassy or consulate you submit your application.
At the moment, most USCIS district offices give a 6-12 months processing time estimate.
Extending the F2 Visa
The F-2 Visa is a nonimmigrant visa that's intended to last only as long as the F-1 holder's studies. Once the course of study has come to an end, both the F-1 and F-2 holders will be required to return to their home country.
If the duration of the visa is shorter than the course of study, you can apply for an extension to the F-1 Visa. Once that is approved, the F-2 Visa holder is automatically permitted to stay in the U.S until the expiration date that's printed on the F-1 permit.
What is the financial requirement for an F2 visa?
If you're added to an F1 Visa holder's application as a dependent, then it's their responsibility to prove they can financially support your stay in the U.S. This is why there is a minimum financial requirement that must be met.
The amount of funds they must have depends on how many dependents they're travelling with and is broken down as follows:
$7,200 for a spouse
$3,600 per child
Switching from an F2 to a different visa
Unlike some other visas, the F-2 Visa offers a high degree of flexibility and you can switch to some different permits with relative ease.
For example, although it is not possible to enrol on a higher education course on an F-2 Visa, if you want to become a student then you can switch to an F-1 Visa. Likewise, if you wish to work, although you will not be permitted while you still have F-2 status, if you wish to find employment then you can request to change to a different type of visa.
How can our immigration lawyers help?
If you are still unsure of anything, or you would like to know your options moving forward in applying for a F2 Visa, then we are here to help.
Visa matters can be complex and confusing at the best of times, which is why it is always a good idea to seek professional legal advice. Our immigration lawyers are specialists in this field, so whether you require step-by-step assistance, or you are just unsure of something and need a little guidance, we have a range of bespoke packages to suit you.
Speak to us today to find out how we can help with your application for an F2 visa.
Advice Package
Comprehensive immigration advice tailored to your circumstances and goals.
Application Package
Designed to make your visa application as smooth and stress-free as possible.

Fast Track Package
Premium application service that ensures your visa application is submitted to meet your deadline.
Appeal Package
Ensure you have the greatest chance of a successful appeal. We will represent you in any case.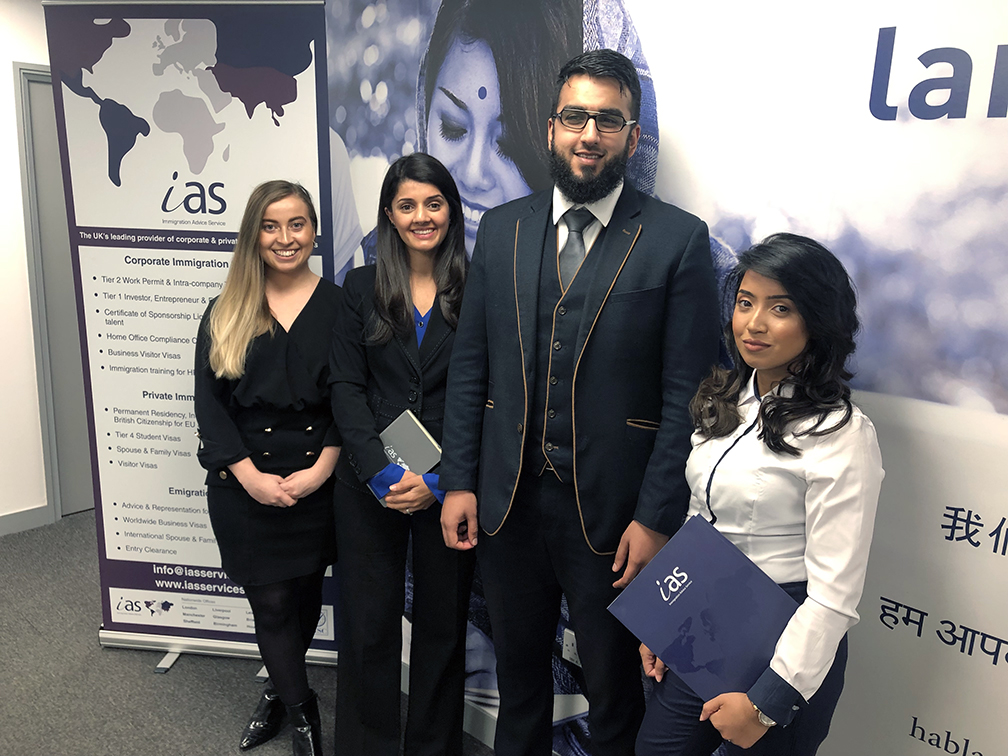 The Advice Package
During this untimed Advice Session with our professional immigration lawyers in London, you will receive our comprehensive advice, completely tailored to your needs and your situation.
Request the Advice Package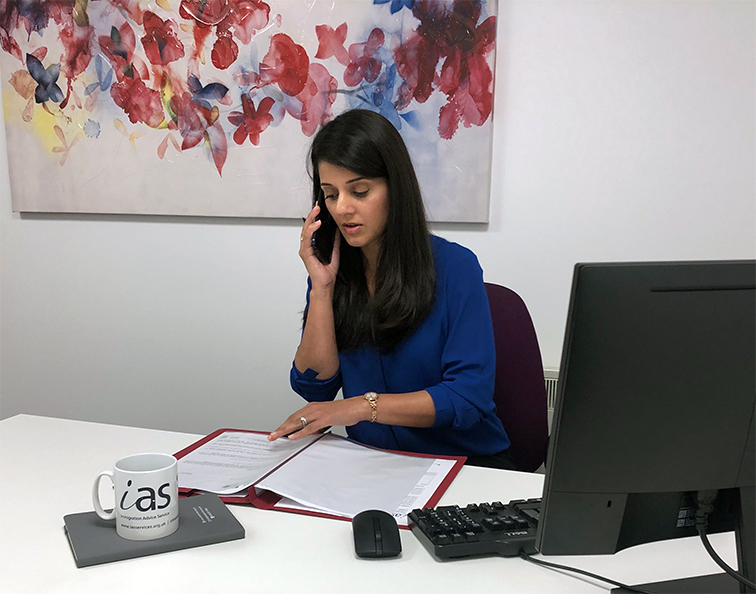 The Application Package
With our Application Package, your dedicated immigration lawyer will advise you on your application process and eligibility. Your caseworker will then complete and submit your forms to the Home Office on your behalf.
Request the Application Package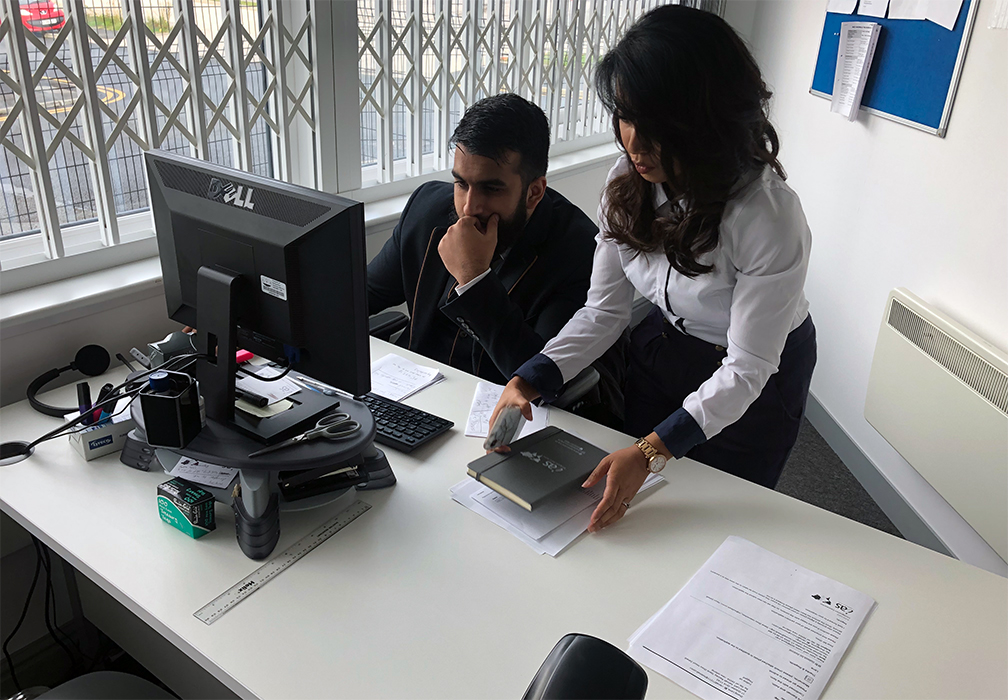 The Fast Track Package
Our Fast-Track Application Package is a premium service for those who need to submit their application in time with their deadlines. Your case will become a top priority for our lawyers and you will benefit from our highest-quality services.
Request the Fast Track Package
The Appeal Package
By choosing our Appeal Package, you can rely on our lawyers' legal knowledge and experience to ensure you have the highest chance of a successful appeal. We will also fully represent you in any hearings/tribunals.
Request the Appeal Package
Related pages for your continued reading.
Frequently Asked Questions
The F2 Visa is a non-immigrant permit, meaning it won't lead to obtaining permanent residence in the U.S with a Green Card. However, you can apply to change your status, and if accepted you may eventually be able to obtain a Green Card.
Switching your visa can be a complicated and complex affair, so it's advisable to seek professional guidance to ensure you prepare your application correctly.
The acronym SEVIS stands for the Student and Exchange Visitor System, and it's a database used by the Department for Homeland Security to record information about foreign students.
Students from overseas are required to pay a fee to be entered into the database, although there is no fee for F2 Visa applicants.
Yes, there are no travel restrictions on F2 Visa holders, so you are free to travel in and out of the U.S. as and when you require.
US Immigration Services do allow a grace period for F1 visa holders to leave the US after the completion of the F1 study program. F1 student and their dependents must leave the US within this time frame. Once a the F1 visa holder leaves the US so must the F2 visa holder.