US Visitor Visas
If you wish to travel to the U.S. for a short trip or visit, you may be required to apply for a Visitor Visa. If you are from a country that is eligible under the Visa Waiver Program, you may be exempt from applying for a Visitor Visa.
Call Total Law for support with your Visitor Visa application on +1 844 290 6312. We are available to speak over the phone or via online video call.
Complete guide to US Visitor Visas
There are two primary types of US Visitor Visas that may be required for your visit to the United States. These include the B1 (Business Visitor) Visa and the B2 (Tourist) Visa.
Both visas are nonimmigrant visas that allow eligible holders to come to the US for a short period of time to undertake permitted activities.
These visas do not lead to green cards (permanent residence) or U.S. citizenship. To be granted this visa, applicants must demonstrate that they will abide by the terms of the permission and that they have concrete reasons to leave the U.S. when their visa expires.
Every year, the USA receives approximately 80 million visitors. Many of these visitors are required to hold a visa, while others may be eligible for a visa-free visit.
If you have any questions about any aspect of US visas and immigration, contact Total Law for support.
We have helped numerous clients submit successful applications for Visitor Visas. We can advise you on the types of supporting information you need to submit, how to prepare for the visa interview, and submit your application on your behalf.
Get in touch with us to find out how we can help you.
"We used this service for the spouse visa extension application to assure that all the information was valid and correct."
"Thanking you so much for helping me and my wife live together for now and the distant future. We are grateful for your help and patience. "
"Spouse visa uk application was successful after working with your staff. I recommend this company the IAS for immigration services. "
Who needs a visa to visit the USA?
The first step in considering whether you need a Visitor Visa is to check whether your country is eligible under the U.S. Visa Waiver Program (VWP).
If your country is not on this list, you will need to apply for the B1 or B2 Visitor Visa, depending on your circumstances.
Visa Waiver Program
The eligible 39 countries include: Andorra, Australia, Austria, Belgium, Brunei, Chile, Czech Republic, Denmark, Estonia, Finland, France, Germany, Greece, Hungary, Iceland, Ireland, Italy, Japan, Republic of Korea, Latvia, Liechtenstein, Lithuania, Luxembourg, Malta, Monaco, Netherlands, New Zealand, Norway, Poland, Portugal, San Marino, Singapore, Slovakia, Slovenia, Spain, Sweden, Switzerland, Taiwan, United Kingdom.
As well as holding the appropriate nationality, passengers are also required to hold an ePassport with a machine-readable zone on the bio page.
The passport must also contain a digital chip with the owner's biometric information.
Electronic System for Travel Authorization (ESTA)
The ESTA is an electronic system that screens and monitors visitors traveling to the U.S. if they are from a visa waiver country.
Travelers coming to the United States under this VWP should apply through ESTA before traveling to the U.S. The Department of Homeland's ESTA application form allows individuals to submit their application through an online form.
To apply for electronic travel authorization to visit the US, the steps include:
Read and accept the disclaimers
Provide applicant information (upload your passport information or input the information directly)
Provide personal information (e.g., address, phone number, parents' information, employment information, your social media platforms, emergency contacts, and other details)
Outline intended travel arrangements
Answer eligibility questions (there are nine yes/no questions you must answer)
Review the answers in the application (review and confirm each section)
Pay the processing fee ($14)
Submit the application
You must complete your application within seven days or your progress will be deleted and you will be required to start the application again. You can download or print a PDF version of the application for your records.
What is the B1 Business Visitor Visa?
B1 Visitor Visas are nonimmigrant visas that allow eligible individuals to come to the United States on a short-term or temporary basis to undertake some permitted business activities.
Some of the permitted business activities include:
Negotiating contracts
Consulting with business associates
Attending litigation matters
Attending or participating in scientific, educational, professional or business conventions, conferences or seminars
Taking part in an exhibition (under some circumstances)
Undertaking some activities as a service engineer
Taking up some speaking or lecturing engagements
Surveying potential premises for a business venture
Engaging in some forms of unpaid research
Undertaking some forms of medical elective clerkships
Engaging in some forms of unpaid voluntary work
Performing some services on the Outer Continental Shelf
To understand whether your intended purpose is covered under the B1 Visa, it is recommended to discuss your situation with an immigration lawyer to ensure you do not breach the terms of your visa.
How much does the B1 Visa cost?
The B1 Visa application cost is $160 and this is a non-refundable fee. For the majority of applicants, a decision will be issued on the visa within seven to ten working days after receipt of your passport.
What is the B2 Tourist Visa?
This is a non immigrant visa issued to individuals who intend to travel to the U.S. for the purposes of tourism, pleasure, or visiting.
In addition to these purposes, the following activities are permitted for visa holders:
Medical treatment (where the applicant has a confirmed medical diagnosis, letter from a medical treatment center in the U.S., and proof that all expenses relating to the treatment can be met)
Amateur entertainer (for individuals who are performing in a social or charitable unpaid production)
Amateur athlete (individuals competing in an unpaid athletic event)
Short course of study (where an applicant's primary purpose is tourism but they intend to complete a short course of study (fewer than 18 hours per week) that does not contribute towards a degree)
How much does the B2 Visa cost?
The B2 Visitor Visa costs $160 and it is a required part of the process in order for an application to be accepted.
Depending on the circumstances of the applicant, there may be additional fees involved in the process (e.g., a visa issuance fee).
Documents required for US Visitor Visa
As with all US visa applications, there are a number of supporting documents required to be submitted as part of the application process.
These include (but are not limited to) the following:
Passport/ valid travel document
Photo that aligns with US visa specifications
Confirmation letter issued by the consular officer from your visa interview
A copy of the confirmation page from your complete Form DS-160
Application fee payment receipt showing that your visa fee was paid
Letter outlining the purpose, nature, and intended arrangements for your visit
Bank statements showing that you have enough money to support yourself for the duration of your trip (at least $266 per each day of your trip)
If relevant to your situation, an invitation letter from a family member or friend based in the U.S.
Confirmation that you have a clear criminal record
Information about your employment in your home country and wage slips from the preceding three months
Information relating to your social media accounts
Depending on your circumstances, you may be required to submit further information.
Can you extend the visa?
You may be eligible to extend your Visitor Visa. To extend your visa, you should file an extension request with US Citizenship and Immigration Services (USCIS) using Form I-539 (Application to Extend or Change Nonimmigrant Status) before your visa expires.
It is crucial that you do not overstay your visa, or you risk being prohibited from entering the United States in the future.
You may be eligible to extend your Visitor Visa under the following circumstances:
Your admission into the United States was legal
Your visa is still valid
You have not engaged in any criminal activities that would prevent you from applying for a visa
You abided by the terms of your visa during your stay
Your passport remains valid and will continue to be throughout your stay
For further information on your individual circumstances relating to visa extensions or changing status, you should consult a specialist immigration lawyer.
How to apply for a US Visitor Visa
Applying for a Visitor Visa to the U.S. can be a complex and lengthy process, and you must complete each step accurately to be granted your visa.
First, you should complete online Form DS-160 and be sure to print the confirmation page for each applicant.
Next, you must pay the application fee and schedule your visa appointment. You can find more information about the visa appointment on your country's U.S. embassy or consulate page.
If you are aged between 14-79 years, you will be required to attend a visa interview with a consular officer at your nearest U.S. embassy or consulate as part of the application process.
It is strongly recommended to start the application at least one month before your intended date of travel.
Following your visa interview, you may expect your visa to be processed within five business days of the date of interview, but may be longer in some instances.
When a decision has been made on your visa, your passport will be transferred to the courier service for delivery to you.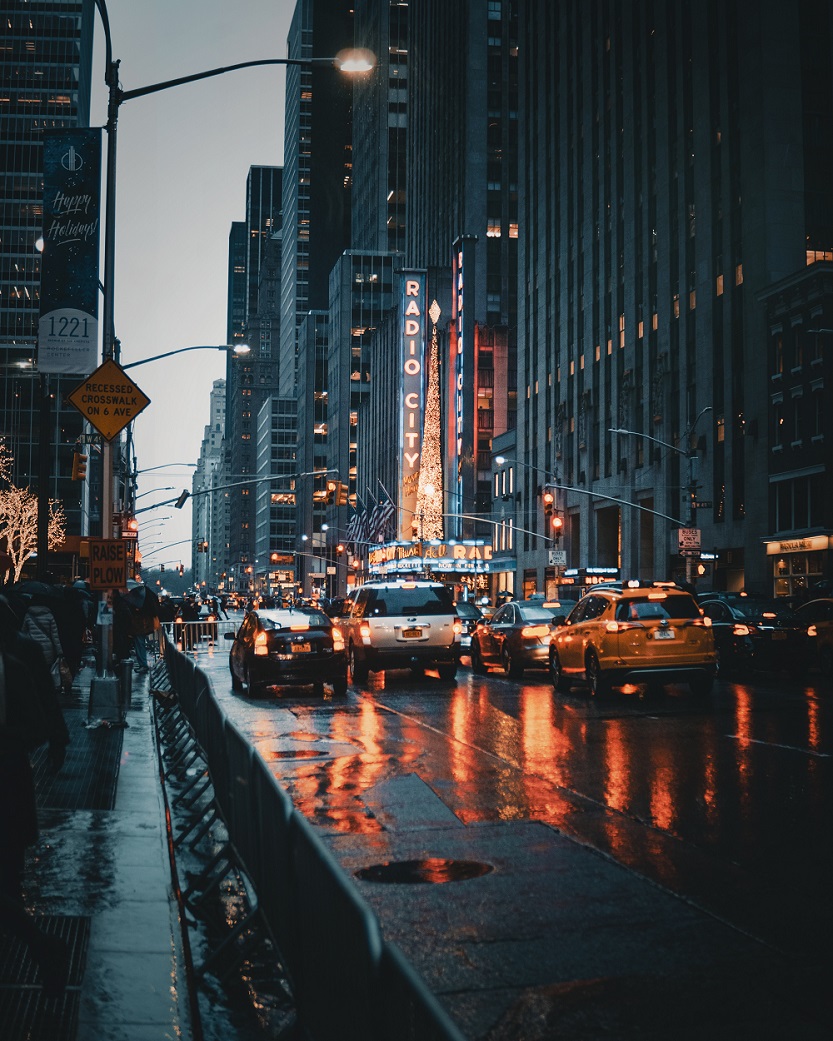 Advice Package
Comprehensive immigration advice tailored to your circumstances and goals.
Application Package
Designed to make your visa application as smooth and stress-free as possible.

Fast Track Package
Premium application service that ensures your visa application is submitted to meet your deadline.
Appeal Package
Ensure you have the greatest chance of a successful appeal. We will represent you in any case.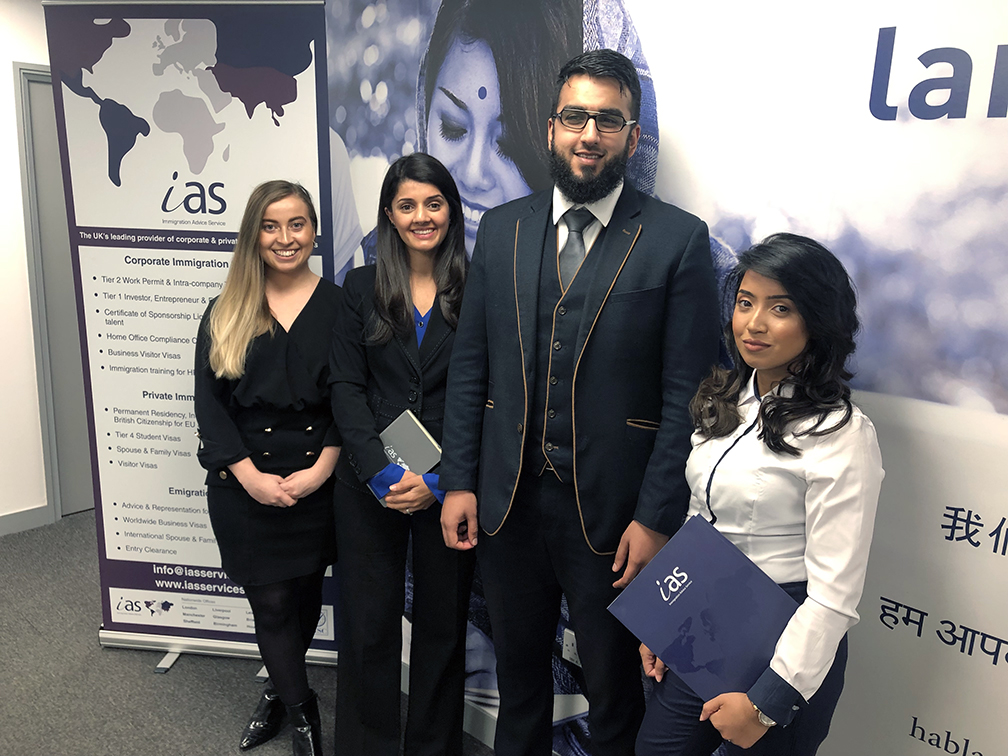 The Advice Package
During this untimed Advice Session with our professional immigration lawyers in London, you will receive our comprehensive advice, completely tailored to your needs and your situation.
Request the Advice Package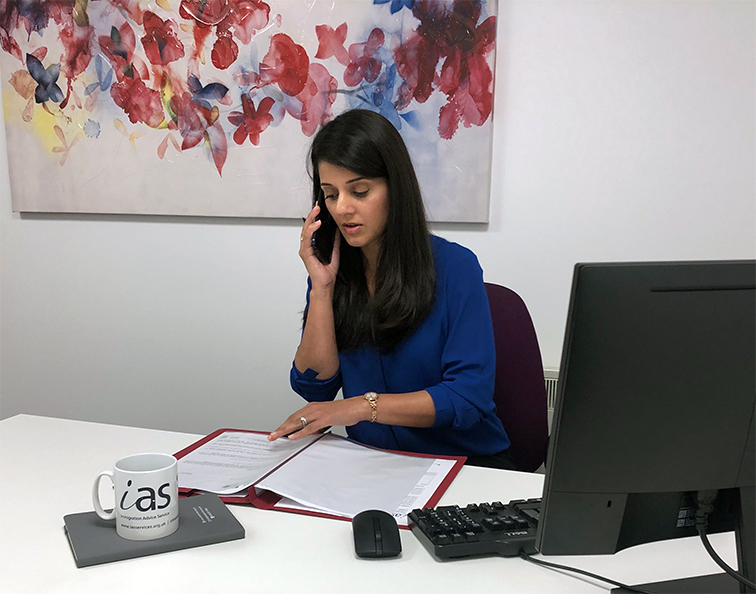 The Application Package
With our Application Package, your dedicated immigration lawyer will advise you on your application process and eligibility. Your caseworker will then complete and submit your forms to the Home Office on your behalf.
Request the Application Package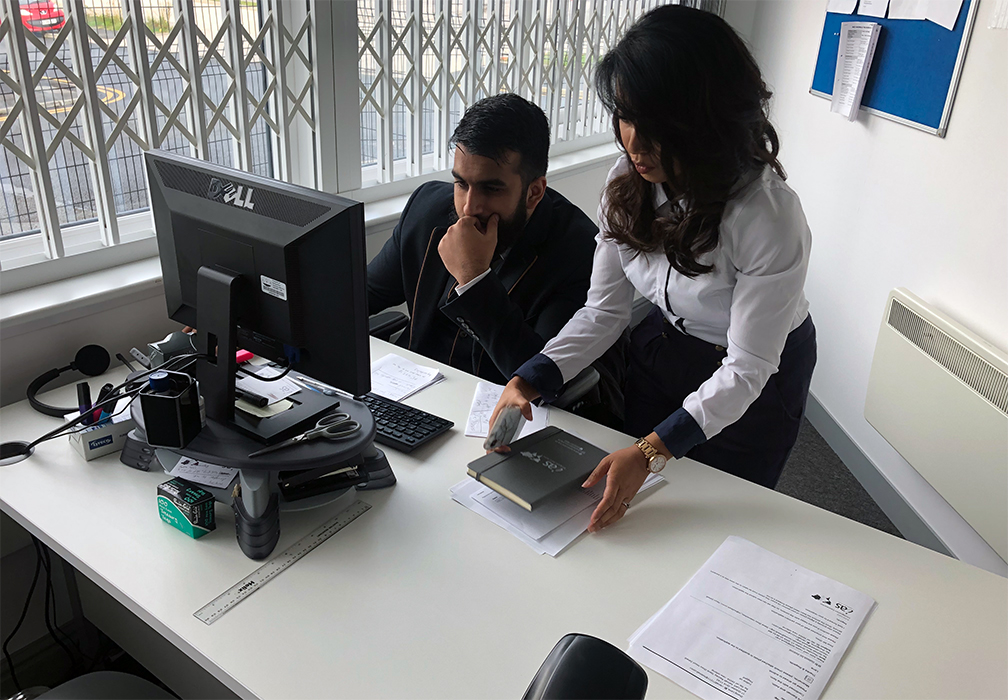 The Fast Track Package
Our Fast-Track Application Package is a premium service for those who need to submit their application in time with their deadlines. Your case will become a top priority for our lawyers and you will benefit from our highest-quality services.
Request the Fast Track Package
The Appeal Package
By choosing our Appeal Package, you can rely on our lawyers' legal knowledge and experience to ensure you have the highest chance of a successful appeal. We will also fully represent you in any hearings/tribunals.
Request the Appeal Package
Related pages for your continued reading.
Frequently Asked Questions
Yes, eligible Indian citizens can apply for a Visitor Visa to visit the US. There are five U.S. embassies or consulates based in India. When you submit your visa application, you can choose the embassy or consulate in the state where you live.
There is a U.S. consulate in Chennai, Hyderabad, Kolkata, and Mumbai, while the embassy is located in New Delhi.
Depending on the circumstances of your visa, you may be able to travel with a U.S. visa while it is in date and if you have the correct permissions relating to single or multiple entries.
If you hold a U.S. visa, the expiry date will be clearly stated. The time between the date it was issued and the date it expires is known as the validity of your visa.
You are permitted to come to a U.S. port with your visa and travel documents while your visa is valid. Holding a visa does not guarantee entry to the United States and you may be refused entry by immigration authorities.
To renew a U.S. tourist visa, you should ensure that you meet the eligibility criteria to qualify for renewal or extension. If you meet the requirements, you should follow the below steps:
Fill out the online application (Form DS-160)
Book a visa interview appointment with a consular officer at your nearest US embassy or consulate
Pay the fee for your visa application
Provide the supporting documentation required with your application
Attend the visa renewal interview
Wait for the decision to be issued