EB5 Visa - Investor Green Card Program
If you are looking to move to the US under the EB5 visa (Investor Green Card Program) or you would like to know what the options are for investors to reside in the U.S., our specialist immigration attorneys are on hand.
Call us on +1 844 290 6312 for immediate help & assistance with your situation. We're here to help you in person, via the phone or online.
What is an EB5 visa?
The EB5 Immigrant Investor Program was formed in 1990 to attract foreign investment in order to stimulate economic growth in the U.S. through the creation of jobs. The EB5 program is targeted to help develop rural areas in the U.S. where there is a high unemployment rate.
The EB5 visa allows foreign nationals to invest in a new or existing commercial enterprise that will create 10 US jobs and in return they can obtain a Green Card.
EB5 visa holders and their families become permanent lawful residents and can live and work anywhere in the United States.
One EB5 investment allows the main applicant, spouse, and any unmarried children under 21 years of age to all obtain Green Cards.
The EB5 visa is also known as the Employment-based Fifth Preference Green Card Category.
If an EB5 project is in a Targeted Employment Area (TEA) the minimum is currently $500,000. For a project not covered by the TEA, $1,000,000 is needed to obtain a Green Card.
If you wish to invest a smaller amount of funds, you can still check your E2 Visa eligibility. Similarly, the U.S. immigration law welcomes foreign traders under the Treaty visa tier.
The EB5 visa currently has a 10,000-yearly cap.
Applicants can work individually or they can be part of a pool of investors who are approved as a third-party intermediary.
What are the different tiers of EB5 visas?
C5 visa – for investments outside the target areas
T5 visa – for investments in areas with a high unemployment rate
R5 visa – for participants of an Investor Pilot Program but not engaged in target areas
I5 visa – for investors who work in specific regions under an Investor Pilot Program
"We used this service for the spouse visa extension application to assure that all the information was valid and correct."
"Thanking you so much for helping me and my wife live together for now and the distant future. We are grateful for your help and patience. "
"Spouse visa uk application was successful after working with your staff. I recommend this company the IAS for immigration services. "
Benefits of the EB5 visa for investors
What are the benefits for EB5 visa holders?
Obtain Green Card for the investor and their spouse, and unmarried children under 21
Freedom to work, travel and live where you wish in the U.S.
Quicker path to U.S. citizenship
Able to leave and enter the U.S. as you wish (as a Permanent Lawful Resident)
Able to start a business in the U.S. without your business being under immigration control
Investors' children are able to study the U.S. public school system
Employment opportunities for the children of investors
In some circumstances, the EB5 visa can be one of the fastest ways to obtain a Green Card as compared with other routes such as the EB1 visa, EB2 visa, and EB3 visa
No visa sponsorship requirement
Monetary return on investment if business investment is successful
EB5 visa requirements
The EB5 visa requirements are as follows:
Invest in a new business established after November 29, 1990
Invest in older commercial enterprises if your contribution leads to a significant increase in the net worth
You need to make an "at risk" capital investment of $1 million
The minimum amount of the capital required for the EB investor program can be decreased to $500,000 if you invest in a Targeted Employment Area (TEA). These are areas with 150% unemployment compared with the national average.
Furthermore, to be eligible for the EB5 visa you ned to meet the following job creation requirements also:
Your investment must result in the creation of at least 10 full-time jobs for U.S. workers
This result must be obtained within two years after your EB5 visa approval
EB5 document requirements
When applying for an EB5 visa, several forms and documents need to be submitted with the application to the USCIS:
Evidence that you have invested in a designated Regional Center according to the approved regional center business plan.
Evidence, if relevant, that your business has been established in a Targeted Employment Area
Evidence that your investment in the Regional Center will create at least 10 direct or indirect full-time jobs
Copy of passport
Copy of Family Member Passports
Evidence that you have invested (or are in the process of investing) the required amount – $500,000 to $,1,000,000+
Copy of any previous immigration applications
Certified copies of any judgment, pending governmental civil or criminal actions, or private civil actions against the petitioner from any court in or outside the U.S. within the past 15 years.
Proof of business ownership
Copy of any/all business licenses
Tax Returns for last five years
Bank statements for last five years
Evidence of other sources of capital
Financial statements for each business
Evidence that the investment funds were obtained legally
Any documents that are not in English must be translated into English by a certified translator.
As you can see there are many document requirements for the EB5 visa. If you would like help with the application process, our U.S. attorneys are ready to help, reach out now – complete our quick enquiry form.
EB5 minimum investment required
What is the required minimum investment for an EB5 visa?
To be successful with an EB5 visa application, applicants need to invest at least $1 million in a new commercial enterprise. This business must have been established after 29th November 1990.
A business existing before this date can be considered if they can be shown to be able to generate at least a forty percent increase in the net worth or in the number of employees.
New enterprises must create at least ten full-time jobs for qualifying workers.
With a lower investment of $500,000, applicants must invest in a Targeted Employment Area (TEA) and the area must have an unemployment rate of 150 percent compared with the national average.
EB5 visa processing time
The first step of your EB5 visa application is to submit Form I-156, Immigrant Petition by Alien Entrepreneur.
As you are investing your own capital, you can self-petition for yourself without needing a U.S.-based sponsor.
Your EB5 petition processing time may vary depending on your country of origin.
It can be as little as a few months to several years. You can periodically check the state of your petition and the number of available permits for your nationals on the EB5 Visa Bulletin.
If your petition is approved, you will then need to wait for your priority date to become current before proceeding with your visa application. Upon submission of your Form DS-260, the USCIS may ask you for full medical documentation.
At the interview stage, you must present your supporting documents. You will need to prove that your application, investment and project meet the EB5 visa requirements.
How Total Law can help
Navigating the ins and outs of U.S. immigration law can be challenging, especially if doing so on your own without legal help.
Errors and mistakes can be costly and cause significant delays due to the frequently long waiting times.
So don't waste your precious time and energy – we believe it pays to hire the services of specialist immigration attorneys who can ensure your EB5 visa petition and application are watertight and free from any errors that would have them be rejected.
With so much at stake, let Total Law assist you with this life-changing application and protect your investment. We'll guide you all the way and submit your EB5 application on your behalf, liaising with any Regional Center, assist with your family joining you in the U.S., and keep you updated throughout. Call us now on +1 844 290 6312 or fill out the quick enquiry form. We're available in-person, via phone, and online.
EB5 visa rejection
There are some common reasons as to why an EB5 visa petitions and application are denied / rejected, as follows:
Petition has missing information

The appropriate fees were not paid correctly

Documents are missing

Inaccurate information

Minimum funds requirement has not been met

Lack of evidence showing the funds are yours to control

Job creation requirement has not been evidenced
So what are the options after EB5 denial?
Your denial letter will indicate the reason and what options you now have, for example, if you are able to appeal the decision or not.
There are several potential options you have after EB5 denial including filing a legal motion, appealing, and refining the application. You may also other immigration options that could be better for you than one of these options.
Because of the complicated immigration laws, rules and options, we recommend speaking with an immigration attorney if you have been denied an EB5 visa. A Total Law attorney will be able to speedily advise as to the best route forward, and save you time and effort in the process.

Advice Package
Comprehensive immigration advice tailored to your circumstances and goals.

Application Package
Designed to make your visa application as smooth and stress-free as possible.

Fast Track Package
Premium application service that ensures your visa application is submitted to meet your deadline.

Appeal Package
Ensure you have the greatest chance of a successful appeal. We will represent you in any case.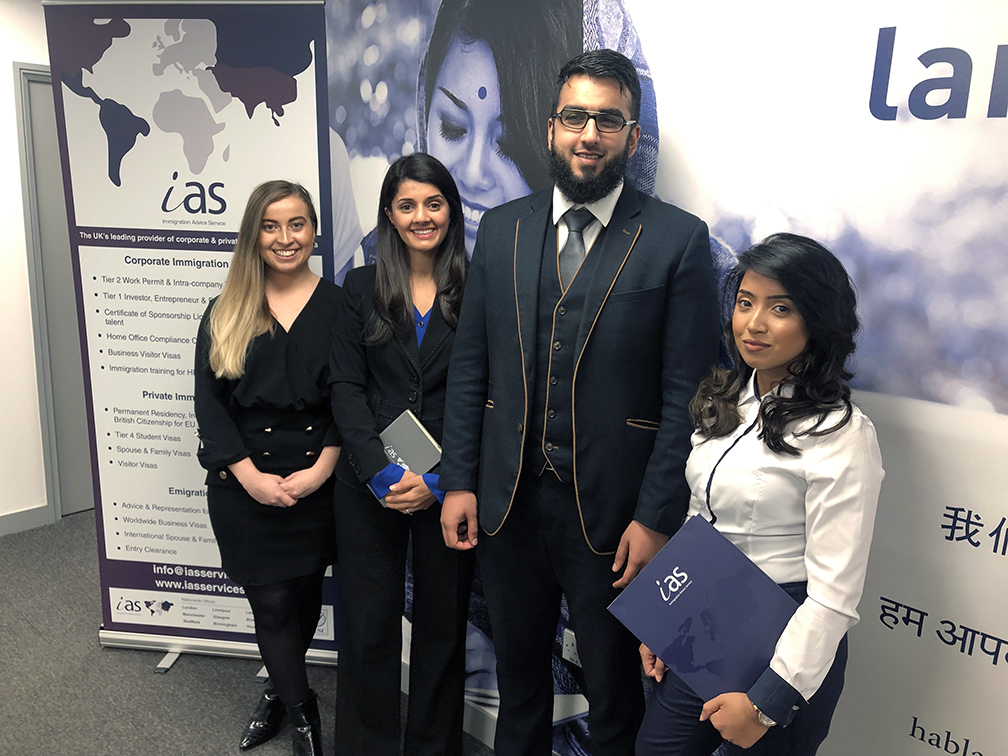 The Advice Package
During this untimed Advice Session with our professional immigration lawyers in London, you will receive our comprehensive advice, completely tailored to your needs and your situation.
Request the Advice Package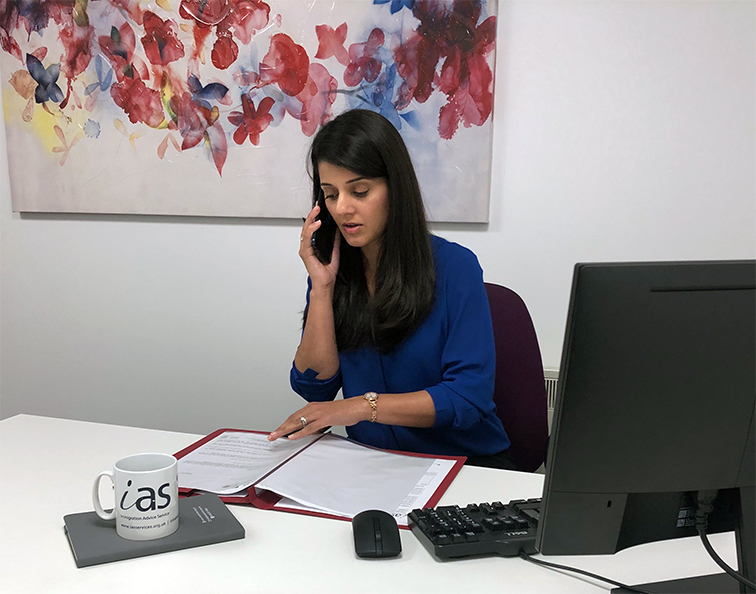 The Application Package
With our Application Package, your dedicated immigration lawyer will advise you on your application process and eligibility. Your caseworker will then complete and submit your forms to the Home Office on your behalf.
Request the Application Package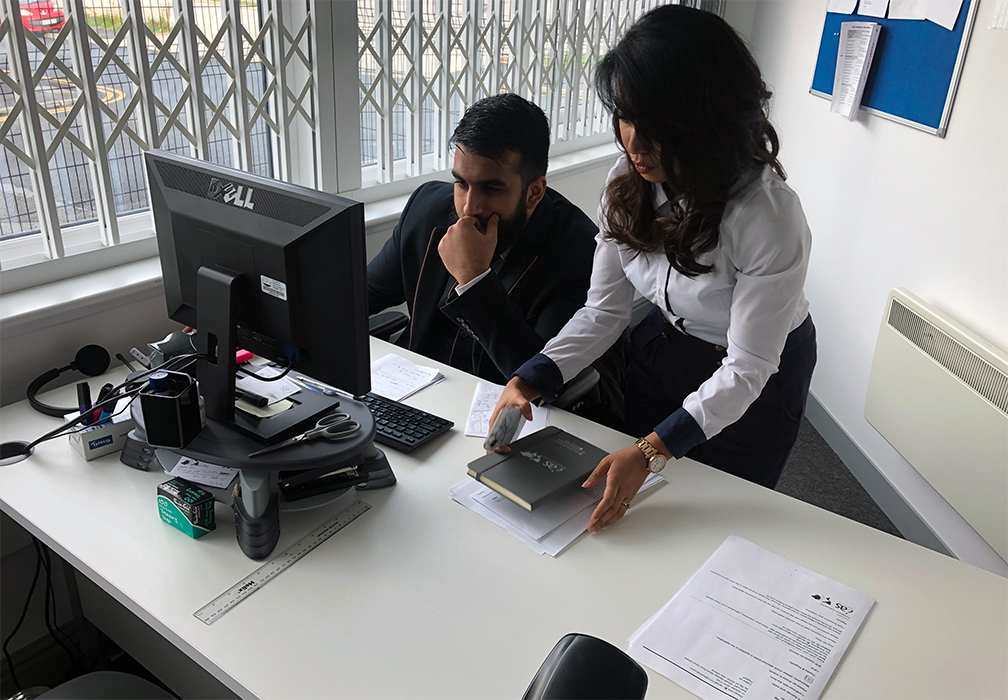 The Fast Track Package
Our Fast-Track Application Package is a premium service for those who need to submit their application in time with their deadlines. Your case will become a top priority for our lawyers and you will benefit from our highest-quality services.
Request the Fast Track Package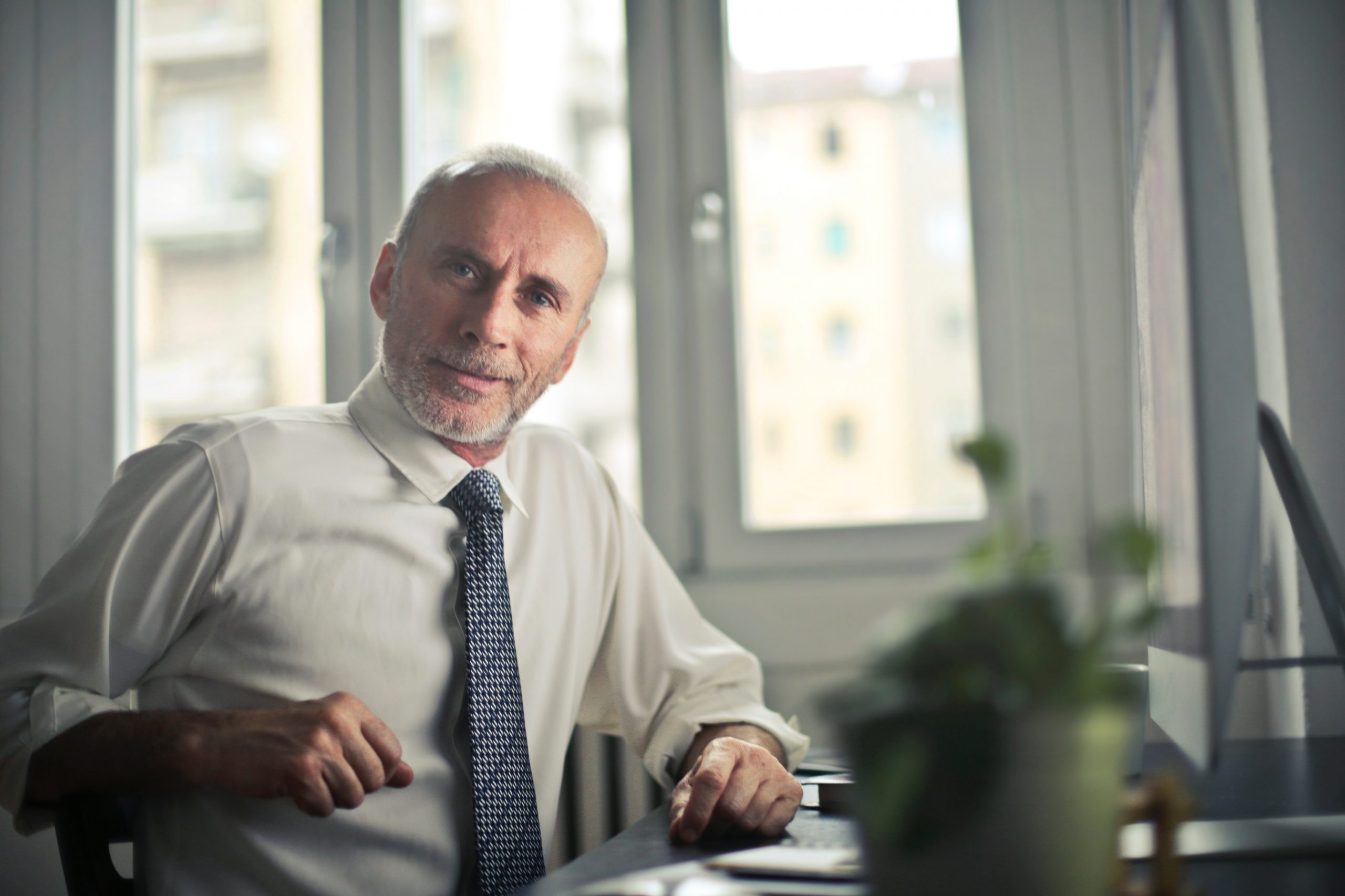 The Appeal Package
By choosing our Appeal Package, you can rely on our lawyers' legal knowledge and experience to ensure you have the highest chance of a successful appeal. We will also fully represent you in any hearings/tribunals.
Request the Appeal Package
Related pages for your continued reading.
Frequently Asked Questions
Yes, you can get a loan to fund your EB5 investment.
However, note that the loan must be secured by an asset that is owned by yourself and which has a value of the same as or greater than the loan amount.
Additionally, as the EB5 applicant, you must be the main borrower of the loan and must be personally liable for repaying it.
To successfully obtain an EB5 visa (green card) applicants must meet the job creation requirement. This requires you to invest your funds in a new commercial enterprise that can create at least 10 full-time jobs.
New commercial enterprises can either be located within or outside a Regional Center.
Applicants can also expand businesses that are troubled and can rely on job maintenance.
The qualifying employees whom the full-time jobs must be tarted at include U.S. citizens, lawful permanent residents and refugees. Aliens in a nonimmigrant status (such a the H1B visa) are not included.
Any job that is intermittent or seasonal does not qualify as a permanent full-time position.
With the EB5 visa you can either invest your capital directly or through a Regional Center.
If you want to fully manage the project, you can opt for direct investment. However, if you would like some support with your project and are not too concerned about maximising the return on your investment, then an EB5 Control Center can be the right choice.
Accredited Regional Centers have received designation from the USCIS. They follow specific regulations and can help you develop a successful project while at the same time reducing the burden and difficulty of generating profit.
The same EB5 visa requirements are applicable for both routes. However, under a Regional Center, you can benefit from indirect job creation, thus meeting the visa criteria may be less complicated.
Yes, if you are an EB5 visa holder, your immediate relatives can join you in the U.S.
Upon arrival in the U.S., your spouse can apply for an Employment Authorization Document (EAD). They can work in the commercial enterprise you have invested in, or for another employer.
Note that any family member employed in your business will not count towards the job creation requirements.
Only 10,000 EB5 visas are available for business investors each year, and in recent years there has been a dramatic increase in the number of applications.
Therefore, seeking immigration guidance can make your EB5  application less stressful.
Our immigration advisors have already helped many clients obtain their EB5 visa. We can assist with building the perfect strategy, tailored to your individual case and with a view to maximizing your profit.
We can help with the following:
Assess if your proposed project/investment meets the EB5 visa requirements
If appropriate, liaise with your chosen EB5 Regional Center
Make sure your EB5 visa application form is filed correctly
Assist your relatives to join you in the U.S.
To arrange your first meeting with our immigration lawyers call us on +1 844 290 6312 or use our online contact form. We're available in-person, via phone, and online.