J1 Student Visa
The J1 Student Visa allows you to study in the USA and receive professional training within the country under the Exchange Visitor Program.
Get in touch with us today on +1 844 290 6312 if you need immediate help with your J1 Student Visa Application.
What is a J1 Visa?
The J1 visa is a student permit visa that allows young migrants to enter the USA and teach, study or receive training within the country. This works as an exchange and visitor program which targets educational associations that have been accredited by the U.S. State Department.
The program's overall aim is to promote cultural exchange, obtain business or medical training and allow young people the chance to build new skills while enhancing their knowledge of the English language while in the US.
Each applicant must fit the eligibility criteria and be sponsored by either a private, education, profit, non-profit or government sector entity.
"We used this service for the spouse visa extension application to assure that all the information was valid and correct."
"Thanking you so much for helping me and my wife live together for now and the distant future. We are grateful for your help and patience. "
"Spouse visa uk application was successful after working with your staff. I recommend this company the IAS for immigration services. "
What is the Exchange Visitor Program?
Primarily, the Exchange Visitor Program is designed to give participants the chance to engage with American culture, learn new valuable skills and enhance their use of the English language.
Within the J1 Exchange Program, there are 15 different categories available. This includes thousands of local government, profit and non-profit entities who have involvement with the program. The majority of these programs are funded privately.
Those who obtain a J1 visa, will be able to participate in teaching, researching, studying and receiving on-the-job training in the US for periods of time ranging from weeks to years.
Which People are Suitable for the J1 Visa?
Overseas migrants can reside in the US temporarily to teach, receive training, study and provide childcare under this visa.
The visa is open to those who are enrolled in one of the several eligible international educational institutions.
The visa is also designed in particular for people who need access to educational services that are not available to them within their home country.
However, if one wishes or seeks practical or medical training, you will need to apply for an H3 Training Visa.
Au Pair Visa
This visa allows overseas migrants who are aged between 18 and 26 years old, to enter the US and work as childcare providers in exchange for accommodation and food expenses. As a holder of this visa, you will not be allowed to work more than 10 hours a day, and a total of 45 hours a week. You will also need to be enrolled in any course at a US post-secondary educational institution.
As an au pair, your responsibilities will likely include helping children cook their meals or with their homework. The host family is required to provide you a compensation of up to $500 for childcare work, a private room and board.
Your sponsor will have to have provided you with at least 32 hours of childcare training for this role. If your application is successful, you will be allowed to remain in the US for a period of up to 12 months
Eligibility criteria for this visa includes;
Having received an employment offer from the host family
Having had previous childcare experience
Having adequate spoken and written English proficiency
Providing a police clearance report
Having not previously lived in the US as an au pair
Student Programs
Under a Secondary School Student Program, you can study at a public or private middle or high school in the USA. You can stay with a host family or at a boarding school, but are not allowed to live with relatives. You must be between the ages of 15 and 18 by the first day of school. When in the US, you are not allowed to work.
When the academic year you attended in the US ends, you must leave the country. To be eligible for this program, you must be able to support yourself financially and will need a written agreement between your local and American institutions.
Teachers
International teachers or those who are wishing to work in the US in education can receive professional training at a US accredited school or pre-kindergarten program.
Camp Counselor
The Camp Counselor program allows overseas post-secondary students to work at summer camps in the USA. Participants will be provided with housing and meals in addition to earning a fair wage. The permit will only last for up to 4 months, and no extension to the visa is allowed.
The eligibility requirements are;
Having a good understanding of English
Being experienced in dealing with children
Being a post-secondary student, youth worker or teacher
Having specialized skills
Internship or Trainee Program
Overseas students who have graduated no more than 12 months before your chosen program starts, can apply for a J1 Internship Visa. For this, evidence will need to be presented of your English language proficiency.
If you obtain a J1 Trainee Visa, you will be allowed to receive training in the USA in your occupational field. In order to be eligible, you must have a degree or one year's work experience in your chosen area. You will also need to be at least 20 years old and hold an English proficiency accredited qualification.
Summer Work Travel Program
This program offers experience to international college and university students who wish to work in seasonal or temporary jobs in the USA.
Can you Extend a J1 Visa?
As part of the J1 Visa Program, you can remain in the US for periods of time ranging from a few weeks to years. An extension to this visa can indeed be granted for selected program categories.
In order to apply for an extension, you will need to submit a new DS-2019 Form along with evidence that supports your reasons for wanting to remain in the US.
You can also apply to change to a different category of the visa program. However, this request must have been motivated by unusual or exceptional circumstances.
When your program concludes, you may still benefit from the so-called "Grace Period". This allows you to remain in the USA for 30 days before returning to your home country. However, if you are in the US during this time, you are not allowed to take part in any exchange activity or work. Also, if you travel outside the US during the "Grace Period" you will not be allowed to re-enter.
What is the 'Mandatory Home Residence' Requirement?
As part of the mandatory two-year home residency requirement, holders of a J1 visa can change to another non-immigrant status and apply for a Green Card. This is provided that firstly, they spend two years in their home country.
After the two years have passed, eligible applicants can re-enter the US under a dual intent visa. The two-year stay can also be done in intervals.
The home residence requirement can in cases be waived as a result of;
A no-objection statement being issued by the government of the home country of the applicant
The visa holder demonstrating that their presence in the US is required to provide for their US citizen or legal permanent resident dependents
The applicant can prove that they would be persecuted in their home country
Advice Package
Comprehensive immigration advice tailored to your circumstances and goals.
Application Package
Designed to make your visa application as smooth and stress-free as possible.

Fast Track Package
Premium application service that ensures your visa application is submitted to meet your deadline.
Appeal Package
Ensure you have the greatest chance of a successful appeal. We will represent you in any case.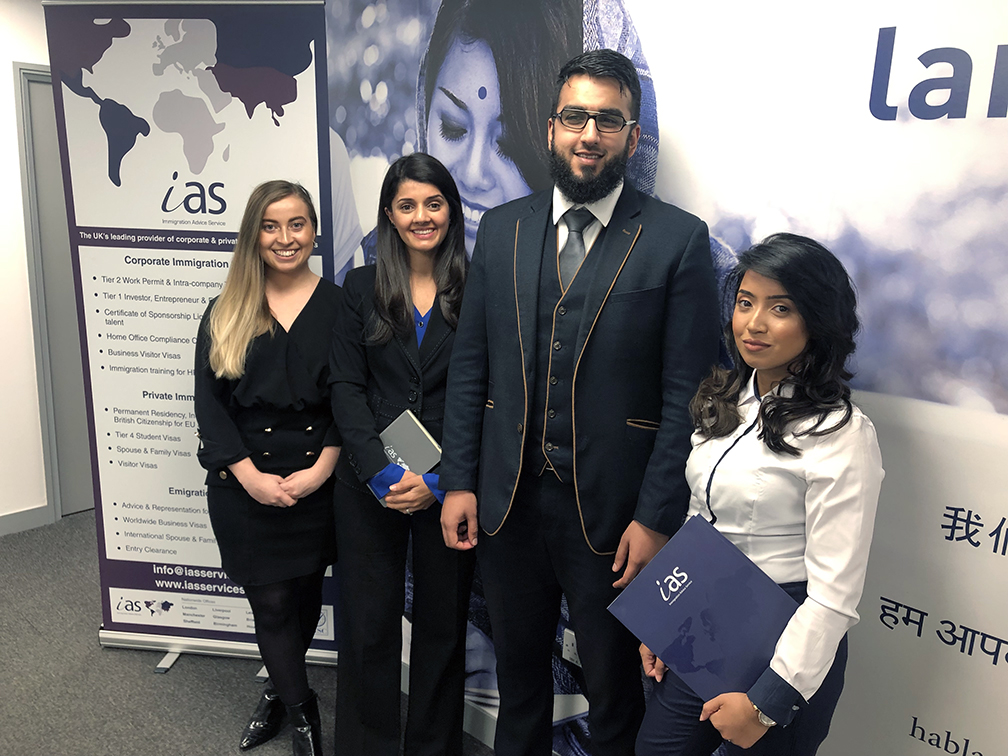 The Advice Package
During this untimed Advice Session with our professional immigration lawyers in London, you will receive our comprehensive advice, completely tailored to your needs and your situation.
Request the Advice Package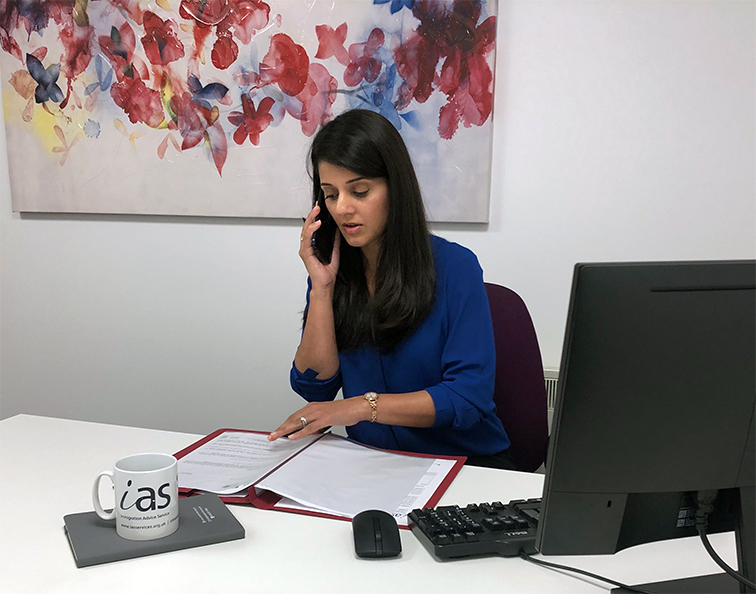 The Application Package
With our Application Package, your dedicated immigration lawyer will advise you on your application process and eligibility. Your caseworker will then complete and submit your forms to the Home Office on your behalf.
Request the Application Package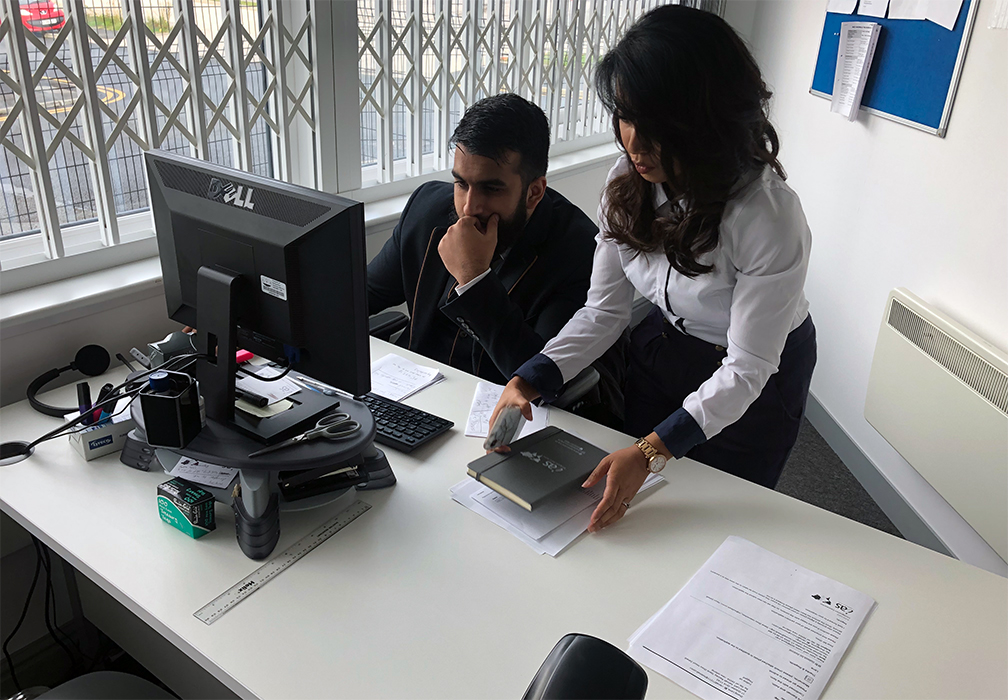 The Fast Track Package
Our Fast-Track Application Package is a premium service for those who need to submit their application in time with their deadlines. Your case will become a top priority for our lawyers and you will benefit from our highest-quality services.
Request the Fast Track Package
The Appeal Package
By choosing our Appeal Package, you can rely on our lawyers' legal knowledge and experience to ensure you have the highest chance of a successful appeal. We will also fully represent you in any hearings/tribunals.
Request the Appeal Package
Related pages for your continued reading.
Frequently Asked Questions
Firstly, you should check with your sponsor who can confirm with you whether you are required to pay for your own visa application. If your sponsor is paying on your behalf, you will need to request a receipt from them to confirm this.
Other costs will include;
$180 for the SEVIS 1-901
$160 for the Nonimmigrant Visa Application Processing Fee
Any other filing fees for other application forms that your local US Embassy or Consulate may request
Those partaking in the Exchange Visitor Program can only perform activities that are listed on the Form DS-2019. This means they may not be allowed to seek employment while in the USA.
If your visa expires during your program, and you do not intend on travelling outside of the US until it finishes, you do not need to apply for a visa renewal. However, if you are wishing to travel abroad during your visitor exchange programs, you will need to apply for a new J1 visa from your home country before you can re-enter the US.