Petition for Alien Relative
If you have a relative you want to come and live with you in the U.S., you may be able to sponsor them with a Petition for Alien Relative application.
For assistance with completing your Petition for Alien Relative, get in touch with our immigration lawyers on +1 844 290 6312.
What is a Petition for Alien Relative?
If you're a U.S citizen or lawful permanent resident (LPR) and you have an eligible relative who wishes to come to live with you in the United States, as part of the application process you'll need to prove your relationship to them. This is done with the Form I-130, better known as the Petition for Alien Relative.
Completing the I-130 is the first step for anyone making an application for a Permanent Residence Card (also referred to as a green card) and it allows the U.S Citizenship and Immigration Services (USCIS) to determine your relationship to the applicant is genuine.
The Petition for Alien Relative is used to establish a number of different relationships, so whether you have a partner overseas who wishes to become a resident of the United States, or you have children outside the country you'd like to join you here, you'll need to prove your relationship to them is legitimate using the Form I-130.
"We used this service for the spouse visa extension application to assure that all the information was valid and correct."
"Thanking you so much for helping me and my wife live together for now and the distant future. We are grateful for your help and patience. "
"Spouse visa uk application was successful after working with your staff. I recommend this company the IAS for immigration services. "
What are the required documents?
When making the application, both the applicant and sponsor must provide a number of supporting documents. These are to establish eligibility, as well as allowing the USCIS to determine the relationship between the applicant and the sponsor is real.
The following supporting documents are typically required when filing a Form I-130:
Proof the sponsor is a U.S citizen or holder of a Green Card
Proof that the relationship between the applicant and sponsor genuinely exists
Proof that the relationship is not fraudulent
Proof of nationality for the person who wishes to live the U.S
Proof of citizenship for either the sponsor of the beneficiary could be birth certificates or passports, and it's always best to send original copies. If it's impossible to send originals due to no fault of the applicant, then 'secondary evidence' documents may be accepted.
Who is eligible?
There are rules in place that determine who should file a Form I-130, and establishing from the outset whether you're eligible could save you not only money, but valuable time too.
Whether you have a U.S citizenship or a Green Card Holder, as well as who you're petitioning for, will determine if you're eligible or not.
If you're a U.S citizen then you can act as a petitioner for spouses, children, parents and siblings. Alternatively, those who hold a Green Card can only file Form I-130 petitions for their spouses and any unmarried children of theirs.
Any other relationships not mentioned above won't be eligible. This includes grandparents, grandchildren, nephews, nieces, uncles, aunts and cousins. If the applicant is related to you in any of these ways, unfortunately you won't be able to act as a sponsor on the Petition for Alien Relative form.
Costs
Before you begin your application, it's important to know the costs involved. Currently, the fee for filing the Petition for Alien Relative is $535.
Your application won't be processed until this filing fee is paid, so make sure you have the money available when you commence your application.
Processing times
If you or your relative is about to make an application for a Petition for Alien Relative, you'll probably want to know how long you can expect to be waiting for a decision. That's understandable, and while it's hard to predict exactly, generally speaking you can expect to wait anywhere between 7 and 15 months to hear back.
With that said, bear in mind that it could well take even longer. With some services still playing catch-up due to the delays caused by COVID, it's likely your wait will be at the top end of that timeframe, if not even longer.
As the expected wait time is excessive, it's absolutely imperative that your application is completed correctly and all the required supporting documentation is included. If you're unsure about any of this then it's always best to seek some professional advice, as any mistakes could delay your application, or worse still see it rejected completely.
Family Based Visa/Green Cards
Once the applicant's Petition for Alien Relative has been approved, they are then free to make an application for a Family Based Visa/Green Card.
There are two types of Family Based Green Cards. These are immediate Relative Visas and Preference Relative Visas.
Immediate Relative Visas – These visas are only for those who are close relatives of the petitioner. These include spouses, children and parents.
There's no cap on the amount of immediate relative visas given out each year, which means you're free to begin your application as soon as your petition is approved. As well as allowing you to begin your application straight away, provided your form and evidence is all in order, you should also receive a decision much sooner.
There are five immediate relative visas:
IR1 Visa: For spouses of U.S. citizens
IR2 Visa: For minors who are under 21-years-old
IR3 Visa: For children adopted abroad
IR4 Visa: For children adopted in the United States
IR5 Visa: For parent/s of U.S. citizens
Preference Relative Visas – If applying for this type of visa, once the petition has been approved you'll still need to wait until the application becomes current before you can formally apply for LRP.
The U.S. government places a cap on the number of Preference Relative Visas handed out each year so keep in mind you might be unable to apply if the annual quota has already been reached.
F2A Visa: For spouses and unmarried children of U.S permanent residents
F2B Visa: For unmarried adult children of Green Card holders and U.S. citizens
F3 Visa: For married adult children of U.S. citizens, and their spouse and minor children
F4 Visa: For the siblings of U.S. citizens
After your decision
Once you've filled in the Petition for Alien Relative form and included all your supporting documentation, you'll need to wait for a decision from the USCIS. As long as you and your relative are both eligible and you've provided sufficient evidence to prove your relationship to that person is real, your Form I-130 should be approved without any issues.
Once this has been approved, your relative will then be free to move onto the next stage of the process: applying for LPR.
Depending on your relationship to your relative, they may have to wait until they receive a visa number before they can apply. However, if the applicant qualifies as an immediate relative, an immigrant visa will always be available.
Please note the applicant can only make an application for a Green Card once the Form I-130 has been approved.
Those who are eligible for an immigration visa who are already in the U.S. may be able to apply for their Green Card using the Form 1-485. This can be accessed on the official USCIS website.
If your relative doesn't qualify to get their Green Card using the Form 1-485 or if they're currently living overseas, they should apply for an immigration visa with the U.S Department of State at the U.S embassy or consulate in the country they're currently living in.
Petition for Alien Relative for Marriage Visa
Some 'couples' pretend to be together simply so that one can obtain a green card and come to live in the U.S, so in order to tackle the problem of fake marriages those making an application must prove their relationship is authentic. Thus, if you and your partner are making an application for a marriage visa, completing the Petition for Alien Relative form is a crucial stage of the process.
With this phase of the application, you'll also be required to provide evidence to show you are in a genuine relationship. To strengthen your case you should include anything that proves the validity of your relationship, such as joint bank statements, joint insurance documents, photographs of you together etc.
How can our immigration lawyers help you?
If you or your relative is looking to emigrate to the U.S., you may require some assistance either with your Form I-130, or an application for a Green Card. You may even need some guidance on both. If so, we're here to help.
Here at Total Law, we deal with all areas of immigration law, including applications for LRP and all the steps that precede it. We understand that navigating immigration law can be complex and confusing, which is why we offer our services to help people like you get the result you're hoping for.
From one-on-one advice sessions to give some guidance before you decide your next move, to full application services where we take you through the process every step of the way, we offer a range of services designed to suit any needs, requirements and budget.
For more information or to hear how we can help with your case, speak to a member of our team today on +1 844 290 6312..
Advice Package
Comprehensive immigration advice tailored to your circumstances and goals.
Application Package
Designed to make your visa application as smooth and stress-free as possible.

Fast Track Package
Premium application service that ensures your visa application is submitted to meet your deadline.
Appeal Package
Ensure you have the greatest chance of a successful appeal. We will represent you in any case.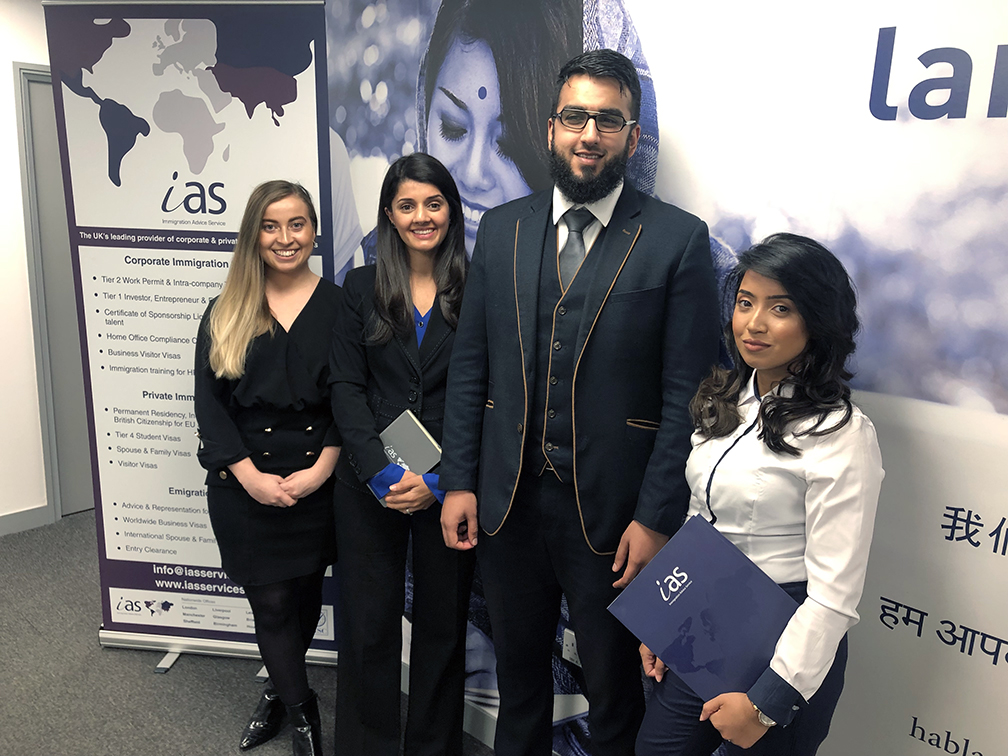 The Advice Package
During this untimed Advice Session with our professional immigration lawyers in London, you will receive our comprehensive advice, completely tailored to your needs and your situation.
Request the Advice Package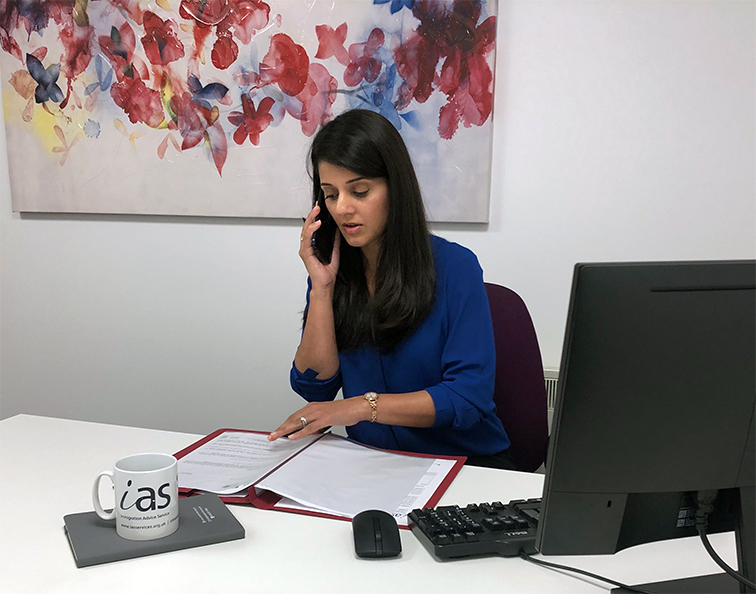 The Application Package
With our Application Package, your dedicated immigration lawyer will advise you on your application process and eligibility. Your caseworker will then complete and submit your forms to the Home Office on your behalf.
Request the Application Package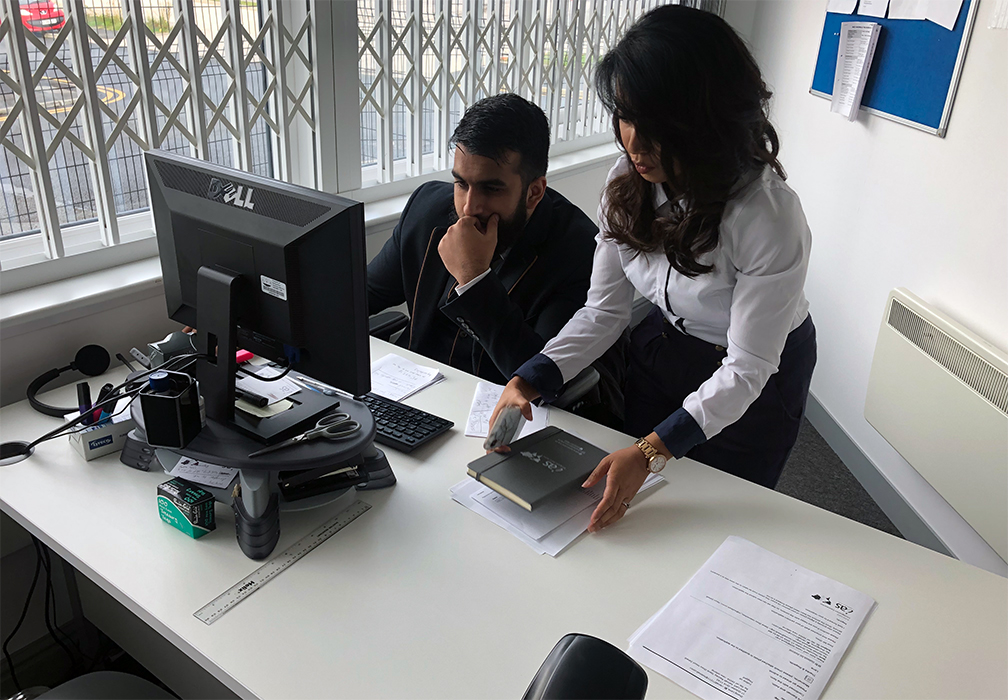 The Fast Track Package
Our Fast-Track Application Package is a premium service for those who need to submit their application in time with their deadlines. Your case will become a top priority for our lawyers and you will benefit from our highest-quality services.
Request the Fast Track Package
The Appeal Package
By choosing our Appeal Package, you can rely on our lawyers' legal knowledge and experience to ensure you have the highest chance of a successful appeal. We will also fully represent you in any hearings/tribunals.
Request the Appeal Package
Related pages for your continued reading.
Frequently Asked Questions
If you have a relative who you wish to sponsor to come and live with you in the U.S, this is usually the only option you have. However, if you believe there may be other routes for your relative to take, we'd be happy to discuss the details of your case and explain all your options.
Sometimes visa applications can take longer, so chances are you've nothing to worry about. If, however, you have a deadline and you're worried you'll miss it, you can contact the USCIS who might be able to offer an update. Likewise, if we're representing you, we can also contact them on your behalf.
Put simply, here at Total Law we're experts in all areas of U.S immigration law, and each of our caseworkers has a wealth of experience to help deliver the result you want.