F4 Visa – Siblings of U.S. Citizens
Our team of lawyers is highly experienced in US immigration law and are ready to help you acquire an F4 visa so you can join your brother or sister in the U.S.
Call us now on +1 844 290 6312 to find out if you're eligible and what the F4 visa application process entails. You can set up a free advice session in-person, via phone or online.
What is an F4 Visa?
An F4 visa is designed for siblings (and their spouse and children) of US citizens to be able to join their sibling in the US and start a new life.
The F4 visa is part of the category of U.S. Visas called the Family Preference Visas. There are four types of Family Preference Visas available, of which F4 is the fourth.
To be eligible for the F4 visa the US citizen who will be sponsoring their brother or sister to move to the U.S, must be at least 21 years old.
Note that the F4 Visa is one of the U.S. Visas where Lawful Permanent Residents are not allowed to petition.
Upon being granted an F4 visa, you can live and work freely in the United States, receive a Social Security number and also take up study.
There is an annual cap on how many people are granted an F4 visa, which is set at 65,000. Due to this cap, your permit will be issued only after the priority date for your F4 visa becomes current. This means the processing time on your F4 application can take years.
"We used this service for the spouse visa extension application to assure that all the information was valid and correct."
"Thanking you so much for helping me and my wife live together for now and the distant future. We are grateful for your help and patience. "
"Spouse visa uk application was successful after working with your staff. I recommend this company the IAS for immigration services. "
F4 Visa eligibility requirements
A number of documents need to be submitted alongside an F4 Visa application. Scroll down to find out more about these.
Any spouse or minor children of the applicant are also eligible to migrate to the USA on an F4 Visa. Each family member must complete an F4 Visa application.
F4 Visa sponsor requirements
The F4 Visa has requirements for not just the applicant, but also the sponsoring U.S. citizen, who must meet the following conditions.
The U.S. F4 Visa sponsor must be:
At least 18 years old
A U.S. citizen
Living in the United States with a valid address
Able to prove the sibling relationship through a birth certificate or adoption papers
F4 Visa application process
There are two main stages when applying for an F4 Visa:
The petition stage
The F4 Visa application stage
The whole F4 Visa application process is quite a lengthy, protracted process so to make it easy. Here's a summary of all the steps involved when applying for this US visa.
1. F4 Sponsor completes the petition
2. USCIS processes the petition, which can take several months.
3. If the petition is accepted, it is passed to the National Visa Center (NVC) which issues U.S. Visas.
4. NVC sends the foreign applicant the approval documents containing instructions about fees and the next steps in the process.
5. Wait for your date to become current
6. Each applicant (if applying with a spouse and/or children) completes the F4 Visa application form, known as form DS-260.
7. Each applicant has a medical examination and has the required vaccinations
8. Required documents are compiled
9. Applicant attends a visa interview at the US Embassy / Consulate in their home country.
10. Applicant receives a sealed packet of documents
11. Travel to the US
If you have any questions about the F4 Visa application process either as a sponsor or an applicant or about any of the other U.S. Visas, please contact our immigration lawyers now on +1 844 290 6312.
F4 Visa - filing the petition
Applying for an F4 Visa begins with the US Citizen Sponsor completing the petition form I-130, Petition for Alien Relative.
The Sponsor must pay a filing fee of $535. This fee is non-refundable.
Form I-130 is to establish the existence of a relationship with the relatives who wish to immigrate to the United States.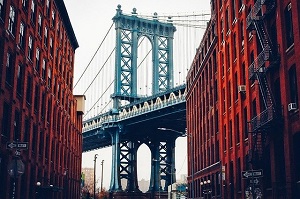 Medical examination and vaccinations
A key part of any U.S. Visa application for permanent residency is the medical examination and vaccinations.
With your F4 Visa application, you will need to include documents that show that the medical examination and vaccinations have taken place, signed by a doctor.
In the package of documents sent to applicants by the NVC, you will be informed about all the medical and vaccination requirements.
Each member of the family wishing to reside in the USA must undergo the required medical examination and vaccinations.
F4 Visa immigration interview
Once your application for an F4 Visa is accepted, you will be invited to attend an interview at a US embassy or consulate in your home country. If your spouse or minor children are also applying, they will also need to attend the interview.
The person interviewing you from the Embassy or Consulate will ask you several questions. If he or she is satisfied, the applicant's, and any travelling family's passports, will be stamped with the F4 visa. This will allow you to travel freely to the US.
The Embassy will send you a sealed package which you must take with you when you travel to the US. You must give the package to the immigration official upon arrival in the United States.
F4 Visa required documents
You will need to gather together several documents to create your portfolio of evidence for your F4 Visa application. The evidence must show that you and your family fulfil the required criteria for being granted an F4 Visa.
Specifically, the documents you will definitely need to provide are as per the below list. You may need to provide additional documents depending upon your individual circumstances.
Which documents are needed for an F4 Visa?
Valid passports (they should be valid for more than six months after entry to the USA)
A signed form I-864 from your sibling (affidavit of support from the U.S. petitioner).
Form DS-260 confirmation pages.
Two photographs for each applicant.
Birth certificate or adoption documents
Completed medical examination forms and vaccination documents.
Marriage certificate (if applicable)
Birth or adoption certificate (if applicable)
Court, criminal, or any police records, if applicable
If divorced, a divorce certificate
If widowed, a death certificate
If you served in the military, military records
All F4 application documents must be submitted to the NVC who will then consider your application as to whether all criteria have been met.
F4 Visa fees
F4 Visa fees vary depending on the applicant's individual circumstances and the Embassy through which they apply.
Here is an outline of the main fees which usually apply:
I-130 petition application fee
DS-260 application processing fee
Fees if any documents need to be translated
Health examination fee
Interview fee
Green card fee
Income tax examination fee
USCIS Immigrant Fee. This is payable after you receive your visa and before you travel to the United States
F4 Visa processing timeframes
Unfortunately, an F4 Visa can take a very long time before you receive a decision. It can also vary depending on the nationality of the applicant/s.
F4 Visas are processed on a first-come, first-served basis, which means there could be many visa applications to be processed before yours.
Some F4 Visa applications are processed within a year whilst others can take 10+ years to receive an interview date.

Advice Package
Comprehensive immigration advice tailored to your circumstances and goals.

Application Package
Designed to make your visa application as smooth and stress-free as possible.

Fast Track Package
Premium application service that ensures your visa application is submitted to meet your deadline.

Appeal Package
Ensure you have the greatest chance of a successful appeal. We will represent you in any case.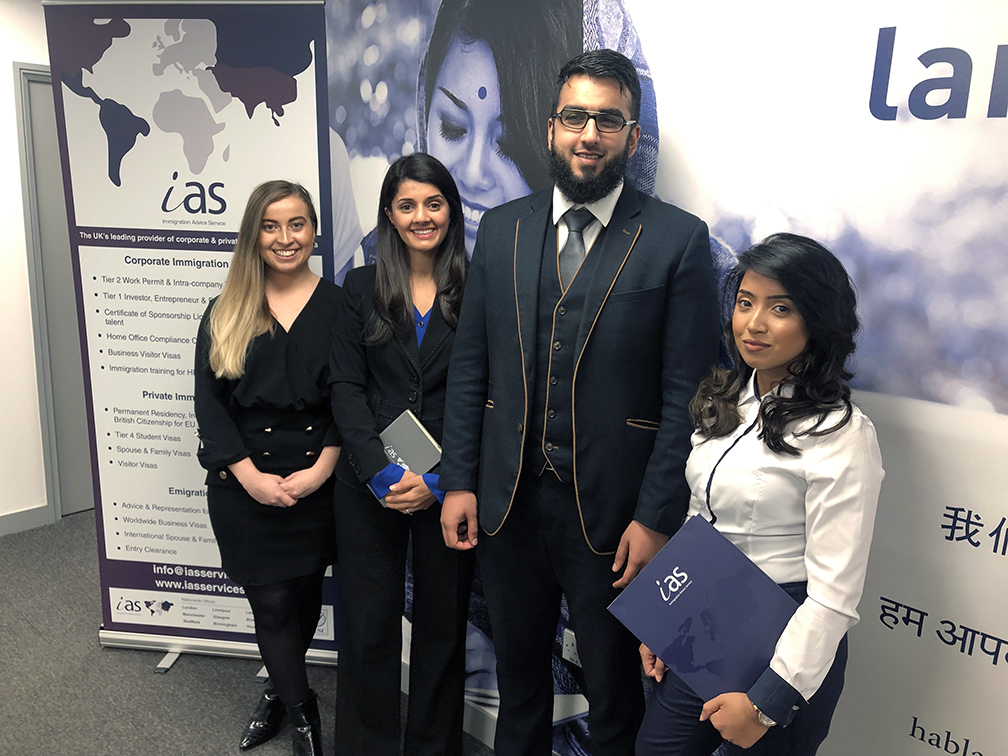 The Advice Package
During this untimed Advice Session with our professional immigration lawyers in London, you will receive our comprehensive advice, completely tailored to your needs and your situation.
Request the Advice Package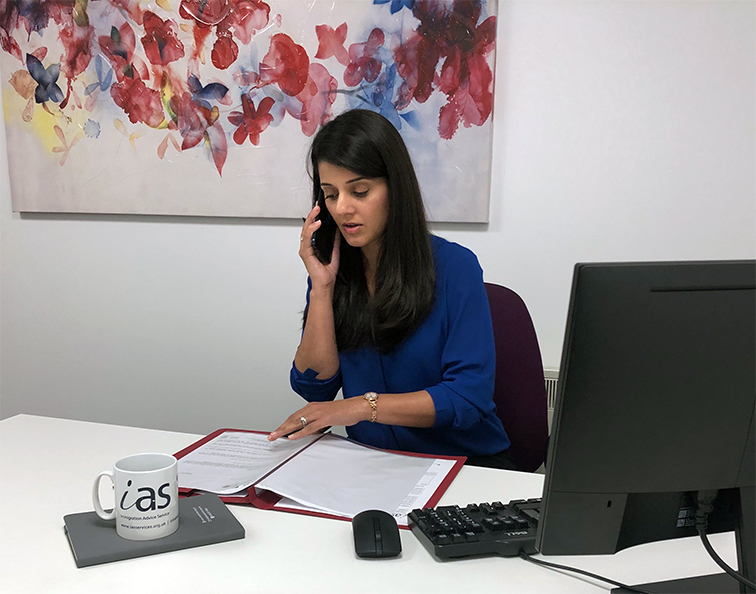 The Application Package
With our Application Package, your dedicated immigration lawyer will advise you on your application process and eligibility. Your caseworker will then complete and submit your forms to the Home Office on your behalf.
Request the Application Package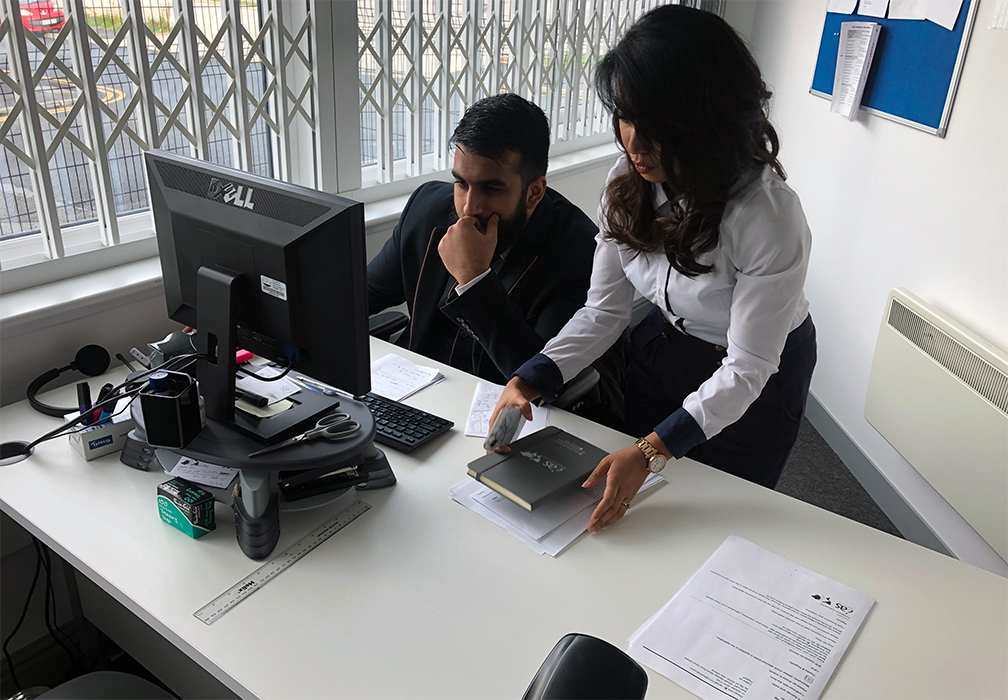 The Fast Track Package
Our Fast-Track Application Package is a premium service for those who need to submit their application in time with their deadlines. Your case will become a top priority for our lawyers and you will benefit from our highest-quality services.
Request the Fast Track Package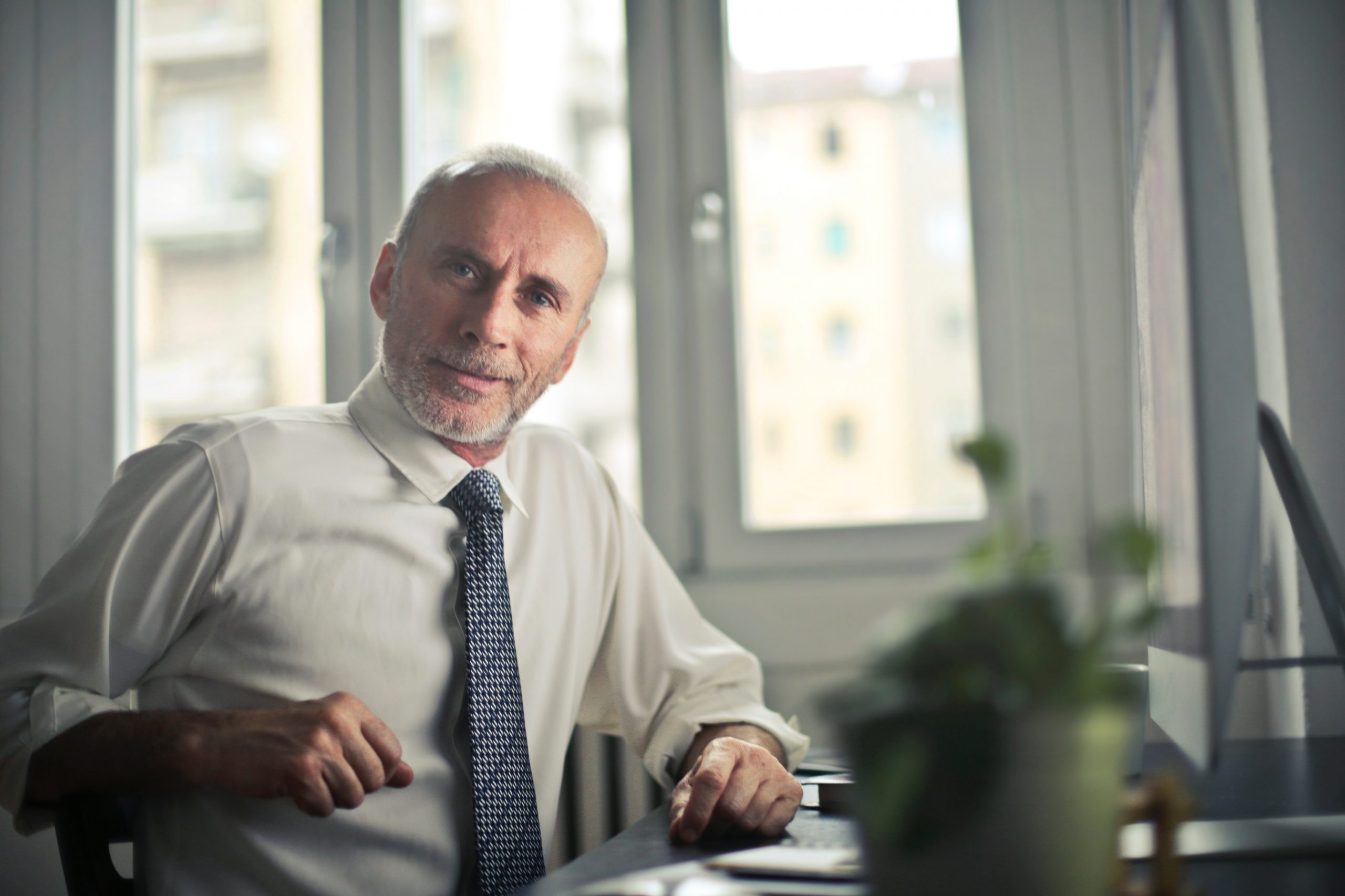 The Appeal Package
By choosing our Appeal Package, you can rely on our lawyers' legal knowledge and experience to ensure you have the highest chance of a successful appeal. We will also fully represent you in any hearings/tribunals.
Request the Appeal Package
Related pages for your continued reading.
Frequently Asked Questions
The long wait times for an F4 Visa can be frustrating and stressful for families looking to relocate to the U.S.
The reason for the often lengthy wait times, are the annual limits imposed on the numbers of F4 Visas the U.S. Immigration grants.
Understanding the Visa Bulletin which is released every month, can help you gain a better idea of how long you'll need to wait.
Yes the F4 Visa allows you to study without the need for an Employment Authorization Document (EAD).
Yes the F4 Visa allows you to work without the need for an Employment Authorization Document (EAD).
You will have one year after your priority date becomes current in the "Application Final Action Dates" chart to move forward with your visa application.
If you do not, it will be assumed that the F4 Visa application is abandoned, and your visa number will be assigned to the next person in the queue.
The NVC will inform you that your priority date has become current and that you can start the application process for the F4 visa.