US Work Visas
If you want to work in the United States, there are several visa options that may be suitable for you. Find out more about the different types of US work visas.
If you require assistance with your work visa application, speak to our team of expert immigration attorneys today on +1 844 290 6312 our lawyers are here to help you.
Working in the United States
Immigrants make up 16% of the total workforce in the United States, every year millions of people choose to move to the US, many with the aim of pursuing the "American dream". The US Visa Waiver Program does allow nationals from some countries to travel to the US visa-free for tourism and business purposes, however, most overseas nationals will require a visa if they intend to work whilst in the US. There is a vast range of visa options when it comes to working in the US, the right one for you will depend on your individual circumstances.
The different types of US work visas include:
Nonimmigrant work visas – these grant you temporary entry into the US.
Immigrant work visas – also known as green cards, grant you permanent residency in the US.
Work visas for student and exchange visitors – these are temporary visas that allow students and other types of exchange visitors to work in the US.
"We used this service for the spouse visa extension application to assure that all the information was valid and correct."
"Thanking you so much for helping me and my wife live together for now and the distant future. We are grateful for your help and patience. "
"Spouse visa uk application was successful after working with your staff. I recommend this company the IAS for immigration services. "
Nonimmigrant work visas
Nonimmigrant work visas grant you temporary entry into the United States, the length of this entry varies depending on the type of work visa that you apply for. There are a variety of nonimmigrant work visas that include visas for temporary workers, skilled workers, investors, and entrepreneurs. There are 7 different categories of nonimmigrant work visas, this includes the H Visas, I Visas, L Visas, O Visas, P Visas, R Visas, and the TN Visa.
The most popular nonimmigrant visas for working in the US include the:
H-1B Visa – this visa is for specialty workers who have expertise in a particular field, to be eligible you must hold a higher education degree or have the equivalent in work experience.
H-2A and H-2B Visas – These visas can be used for the purpose of temporary employment, the H-2A is for seasonal agricultural workers whilst the H-2B is for seasonal non-agricultural workers. Only nationals from certain countries and qualify for these visas.
H-3 Visa – This visa is for those seeking training in the US. The training cannot be in graduate medicine or academia and applicants must prove that they intend to pursue a career outside of the US.
I Visa – This visa is open to members of the press and allows them to undertake temporary assignments in the US.
L-1 Visa – This visa is intended for those who plan to undergo an intracompany transfer in which they will move from a multinational company to work in a U.S. branch of that company.
P-1 Visa – This visa can be used by individual athletes, athletic teams, and members of entertainment groups to compete in a competition in the US.
P-2 and P-3 Visa – These visas are for artists and entertainers, the P-2 visa allows people to perform in the US under an exchange program whilst the P-3 visa is designed for teachers and coaches in the performance industry.
R-1 Visa – This visa allows religious workers to come to the U.S and work in some religious positions.
TN Visa – Known as the NAFTA Visa, the TN Visa is for workers from Mexico and Canada who have a job offer to work in a professional occupation in the US.
O-1 Visa – This visa is for individuals with extraordinary ability in certain fields including science, business, education, athletics, and art.
For most of the nonimmigrant work visa categories, the application process must be started by your prospective employer filing a petition to the USCIS they will need to file Form I-129, Petition for a Nonimmigrant Worker. They may also need to obtain a labor certification before filing this petition. Once the petition is approved you will be able to apply for your nonimmigrant visa using Form DS-160.
Permanent Work Visas
If you want to live and work in the US permanently, then you will need to obtain a green card. The employment-based green cards come in five different preference categories, they include:
EB-1: A first preference visa that is open to overseas nationals with extraordinary ability as well as outstanding professors and researchers, or certain multinational executives or managers.
EB-2: A second preference visa open to overseas nationals who hold an advanced degree or equivalent and exceptional ability.
EB-3: A third preference visa open to skilled workers, professionals, and some unskilled workers.
EB-4: A fourth preference visa open to special immigrants such as religious workers, certain broadcasters, members of the U.S Armed Forces, certain employees of the U.S government, and more.
EB-5: A fifth preference visa open to investors who can invest at least $500,000 in a new commercial enterprise
If you fall into any of the above categories then you could be eligible for an employment-based green card. However, if you are not eligible for any of these categories you may still be able to obtain permanent residence and work in the United States using one of the other types of immigrant visas such as a family-based green card.
To apply for an employment-based immigrant visa, your employer must first obtain labor certification. Following this they must file Form I-140, Petition for Alien Worker, with the US Citizenship and Immigration Services (USCIS) under the relevant preference category.
Once the petition is approved it will be sent to the National Visa Centre (NVC). The NVC will instruct you to then complete Form DS-261, pay the application fees and submit any necessary documents. They will then process your application.
All U.S employers are required to make sure that their employees are allowed to work in the United States. You can prove your right to work in the US by obtaining an Employment Authorization Document (EAD).
You may need an EAD to prove your right to work in the US if you are authorized to work in the United States because of your immigration status (such as a refugee or U visa holder) and you need evidence of that employment authorization.
You may also need to apply for an EAD if you need to apply for permission to work in the US, you might need to do this if:
You have filed Form 1-485 Application to Register Permanent Residence or Adjust Status and your application is still pending
You have filed Form I-589, Application for Asylum and for Withholding of Removal and your application is still pending
To apply for an Employment Authorization Document you must file Form I-765, Application for Employment Authorization.
If you are in the United States as a lawful permanent resident, you do not need this document to prove your right to work, your green card can be used as evidence that you are allowed to work in the US. You also do not need an Employment Authorization Document if you have a nonimmigrant visa that allows you to work for a specific employer, this includes the H-1B, L-1B, O, and P visas.
Total Law immigration services
Here at Total Law, we are experts in US immigration law. Our attorneys offer a range of citizenship and immigration services, including assistance with employment visa applications.
The first step when it comes to working in the United States is deciding which type of visa is the best for you. Our lawyers can provide you with professional and reliable immigration advice about your employment visa options. One of our lawyers will discuss your circumstances with you, assess your eligibility for the various types of work visas, and will advise you on what your best option would be.
Whether you decide to apply for a non-immigrant visa or an immigrant visa, the application process will be complex. It's highly advised that you seek the assistance of a professional immigration lawyer to help you with your application. This will greatly increase your chances of success. Our attorneys can support you throughout the entire application process. They can fill in any necessary paperwork on your behalf, help you to gather all of the supporting documents that you will require, and can communicate with USCIS throughout the process.
For more information about our work visa application services, get in touch today on +1 844 290 6312.
Advice Package
Comprehensive immigration advice tailored to your circumstances and goals.
Application Package
Designed to make your visa application as smooth and stress-free as possible.

Fast Track Package
Premium application service that ensures your visa application is submitted to meet your deadline.
Appeal Package
Ensure you have the greatest chance of a successful appeal. We will represent you in any case.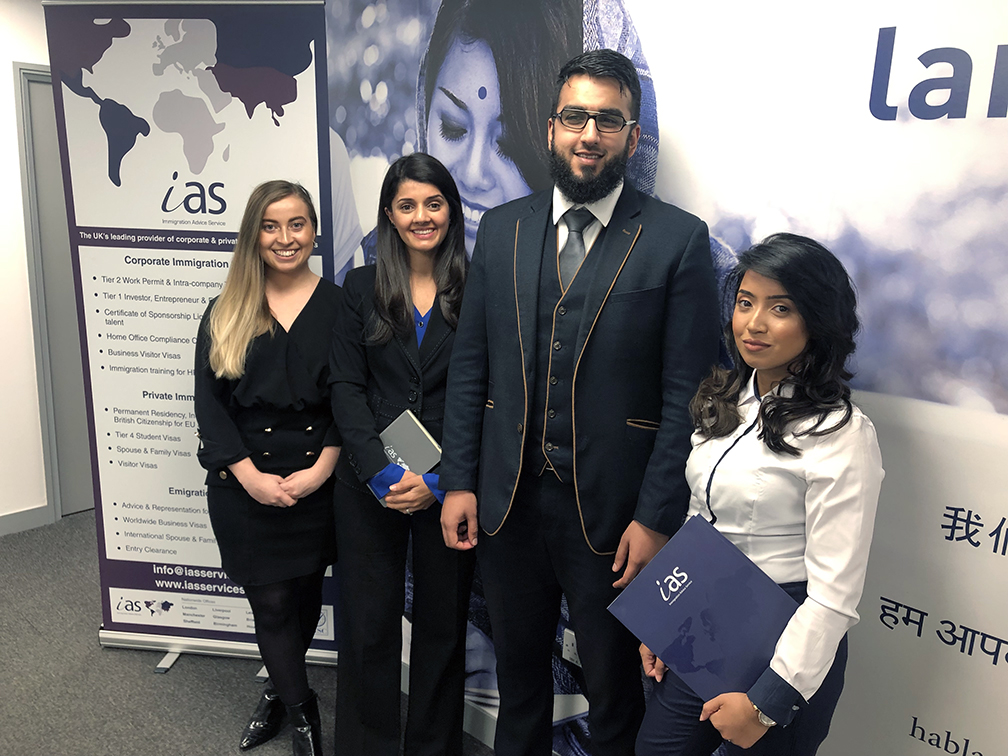 The Advice Package
During this untimed Advice Session with our professional immigration lawyers in London, you will receive our comprehensive advice, completely tailored to your needs and your situation.
Request the Advice Package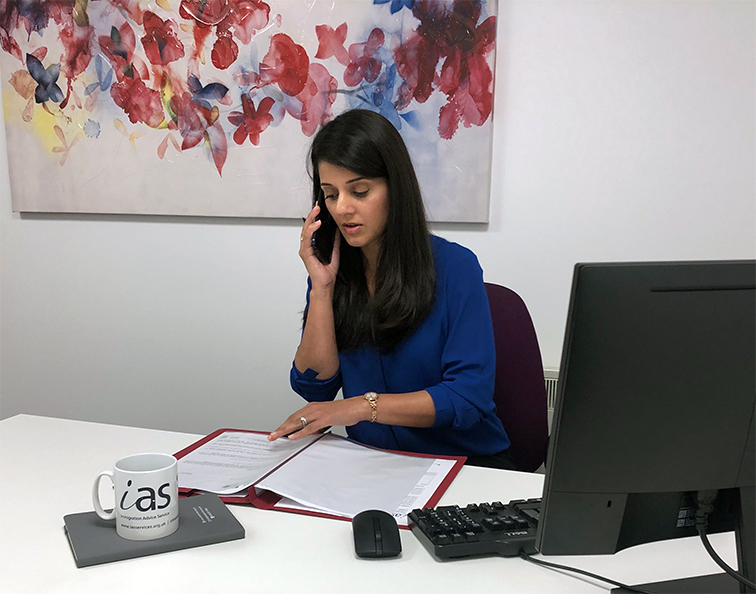 The Application Package
With our Application Package, your dedicated immigration lawyer will advise you on your application process and eligibility. Your caseworker will then complete and submit your forms to the Home Office on your behalf.
Request the Application Package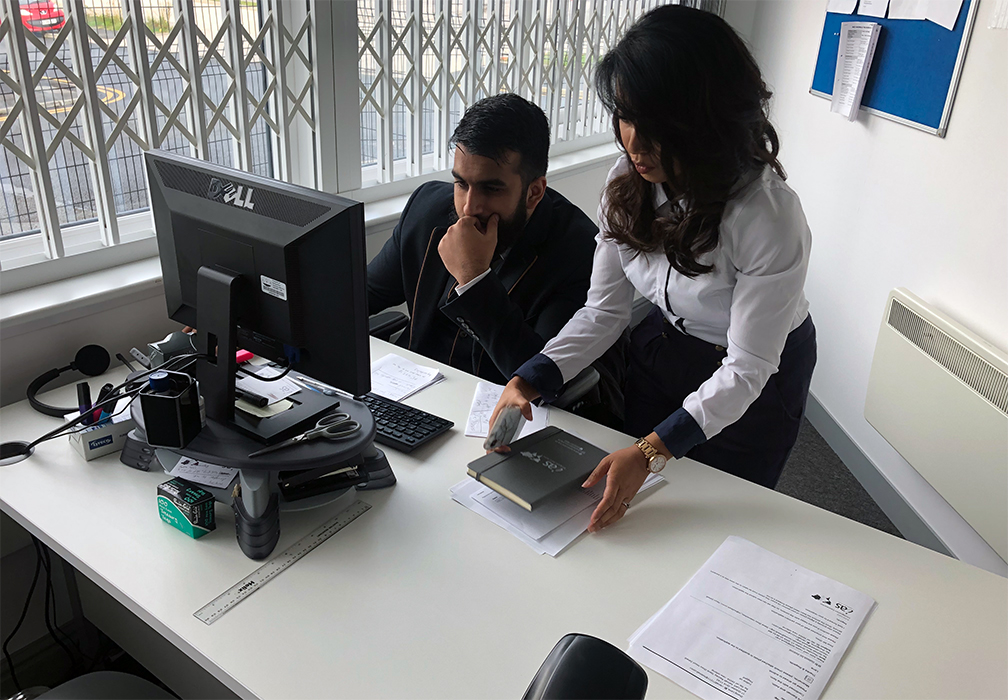 The Fast Track Package
Our Fast-Track Application Package is a premium service for those who need to submit their application in time with their deadlines. Your case will become a top priority for our lawyers and you will benefit from our highest-quality services.
Request the Fast Track Package
The Appeal Package
By choosing our Appeal Package, you can rely on our lawyers' legal knowledge and experience to ensure you have the highest chance of a successful appeal. We will also fully represent you in any hearings/tribunals.
Request the Appeal Package
Related pages for your continued reading.
Frequently Asked Questions
All US green cards allow you to work whilst in the USA. There are also a number of nonimmigrant visas that allow you to work in the USA.
The nonimmigrant work visa classifications include the:
H Visas
I Visa
L Visas
O Visas
P Visas
R Visas
TN Visa.
F-1 Visa (if certain conditions are met)
J-1 Visa (if certain conditions are met)
To apply for a temporary work visa your employer must first submit a petition on your behalf. They will need to file Form I-129, Petition for a Nonimmigrant Worker. Once this petition has been approved by USCIS you can then apply for your nonimmigrant visa at a US Embassy or Consulate, you will need to fill in and submit for DS-160 online prior to your appointment.
Our US immigration lawyers are often asked the question "how hard is it to get a US work visa?" unfortunately, the answer varies from case to case. There are many ways to obtain a US work visa and many people will have the necessary skills to make them eligible for a successful application. However, you must be able to find a US employer who is willing to sponsor you. The visa application process can be complex, you and your prospective employer will be required to submit complicated paperwork. Luckily our immigration lawyers are experts when it comes to obtaining U.S work visas, they can assist you throughout the application process.