The E1 Visa for Treaty Traders
Foreign traders who wish to enter the US for trade-related purposes could be eligible for the E1 Treaty Traders Visa.
For assistance with your E1 Visa application, get in touch with our immigration lawyers on +1 844 290 6312.
What is the E1 visa?
The E1 Visa is a nonimmigrant US visa open to treaty traders and their employees. The E1 Visa is part of the US International Treaties Scheme that allows nationals from countries who have signed the Treaty of Commerce to come to the US to promote international trade and investment. The E Visa category was created with the the intention of enhancing economic interaction between the USA and other treaty countries and includes the E1 visa as well as the E2 and E3 Visa.
The E1 visa is for treaty traders and businesses and can be used to engage in substantial trade between the United States and the applicants treaty country, it can also be used to develop an enterprise that the E1 Visa applicant has invested in or is in the process of investing a substantial amount of capital in.
The Treaty Trader Visa is a temporary visa, it is usually issued for a period of 2 years after which it can be renewed if the you still meets the requirements and continue to show proof of intent to return to your home country.
"We used this service for the spouse visa extension application to assure that all the information was valid and correct."
"Thanking you so much for helping me and my wife live together for now and the distant future. We are grateful for your help and patience. "
"Spouse visa uk application was successful after working with your staff. I recommend this company the IAS for immigration services. "
Who is eligible for an E1 Visa?
To be eligible for the E1 Visa you must be from a treaty country, the US has signed the Treaty of Commerce with 78 different countries, you must be a citizen of one of these countries to be classed as a treaty trader. As well as being from a treaty country, there are several other requirements that you must meet in order to be eligible for the E1 Visa, you must:
Be involved in a substantial and continuous flow of international trade
If you work for a company, at least 50% of it must be owned by people with the same treaty country's nationality
Have a supervisory role in your business
Have special qualifications or proven expertise
As well as the above requirements, there must be principal trade between the US and the applicants treaty country, this means that at least 50% of the international trade involved must be between the United States and your country.
The requirement to be involved in a substantial amount of trade can seem vague but this means that there is a sizeable and continuing volume of trade. The trade could be in the form of physical movement of goods, transportation, or non-physical services, including banking and insurance, tourism, technology, or journalism.
How to apply for an E1 Visa
Both treaty traders and their employees can apply for an E1 Visa, but the application process varies depending on whether you are applying as the owner of the business or an employee and where you are applying from.
If you are currently in the US you must apply by filing Form I-129, Petition for a Nonimmigrant Worker. You will also need to submit your supporting documents to prove that you meet the requirements. If the USCIS approves your request they will give you a Form I-797, Approval Notice.
If you are applying from within the US as an employee who is engaged in international trade as a supervisor, manager, or executive, then the company you work for must file Form I-129 on your behalf and they will receive notice from USCIS if approved.
Applications from outside of the United States are more complicated. If applying as a treaty trader (owner) you must first register your company with the E-Visa Unit. To do this you must complete the following steps so that the company can be reviewed by the E-Visa Unit.
Complete the DS-160 Visa application form online
Go the the Visa Appointment Service website and create an account, you will then need to pay the application fee and arrange a delivery for your passport for after you have attended the visa interview.
Submit all the required documents visa email, more information about how to do this will be provided when registering
Once the review has been completed a date for your visa interview will be arranged. During the interview a US Embassy official will ask you questions about your character and the purpose of visit, they will try to determine whether you intend to return to your home country.
Employees from companies who are already registered with the E-Visa Unit can simply make their appointments for a visa interview through the U.S. Visa Appointment Service. Employees do not need to submit any supporting documents in advance but may need to take them to the visa interview.
You will usually receive a decision about your E1 Visa application within 2 to 4 weeks.
E1 Visa document checklist
There are many documents that you will need to provide as part of your E1 Visa application, either at the time of application on at your visa interview. Firstly, you will need to submit a cover letter describing yourself and the trading company. The cover letter should address how you meet all of the E1 Visa eligibility requirements listed above.
As well as the cover letter, you will need to submit the following documents:
The confirmation page from your online Ds-160 and DS-156E Visa application forms
A copy of the the payment receipt proving that the application fee has been paid
If you are an employee you must provide a letter about your job including details about the company, your title and role, salary and benefits, qualification for the job and the company's contact information. This letter should be printed on the company's letter head
A photocopy of your passport and copies of any US previous US visas
A copy of any changes or extensions of status granted by USCIS
Evidence of your ongoing residency in the treaty trader country
Your CV
Copies of your educational certificates
A signed statement of intent to depart the US upon termination of status
Owners must also provide documents that show proof of ownership of the company as well as documents to show proof of substantial trade with the US, these could include:
 A spreadsheet listing every qualifying transaction of international trade between the United States and treaty country during the last calendar year
Copies of invoices, shipping invoices and air bills
The most recent U.S. federal tax returns for a US entity, or annual report for a UK entity
What is the difference between the E1 and E2 Visa?
The E Visa category contains two other types of visas alongside the E1 Visa, the E2 Visa and the E3 Visa.
The E2 Visa is similar to the E1 visa but this category is for a treaty investor. The E2 Visa allows an someone from a treaty investor company to come to the US to purchase or start a business. To be eligible for the E2 visa you must intend to invest substantial funds in a U.S. business.
Many countries are classed as both treaty investor and treaty trader countries so nationals from these countries could be eligible for either the E1 or E2 Visa. However, some countries have only a treaty trader or treaty investor agreement with the United States.
The E3 visa is open to Australian professionals who can undertake a specialty occupation in the US.
Can I apply for a Green Card after an E1 Visa?
One of the main requirements for the E1 Visa is to provide proof of your intent to return to your home country. This means that it is very difficult to for nonimmigrant treaty traders to successfully apply for a Green Card.
If you do want to become a Lawful Permanent Resident in the US, you may still be eligible using another route. If you find a job and an employer who will sponsor you for a Green Card then you can apply to adjust your status to a H-1B Visa, after which you will be able to apply for an employment-based Green Card.
Another way to obtain a Green Card is through family members. If you have family who have permanent residence in the USA you could apply to join them.
How can Total Law help?
Here at Total Law we offer a range of immigration services to support you with your E1 Visa application. Our immigration lawyers are trained in all areas of US immigration law and can assist you with every aspect of your application, this includes:
Assessing your eligibility for the E1 visa and offering legal advice about your immigration options
Helping you to fill in the visa application form
Assisting you with gathering a substantial portfolio of supporting evidence
Answering any questions that you may have about the application process
Communicating with the USCIS on your behalf
Our lawyers will ensure that your E1 Visa application is completed to the highest standard. For further information about our services, get in touch today on +1 844 290 6312.
Advice Package
Comprehensive immigration advice tailored to your circumstances and goals.
Application Package
Designed to make your visa application as smooth and stress-free as possible.

Fast Track Package
Premium application service that ensures your visa application is submitted to meet your deadline.
Appeal Package
Ensure you have the greatest chance of a successful appeal. We will represent you in any case.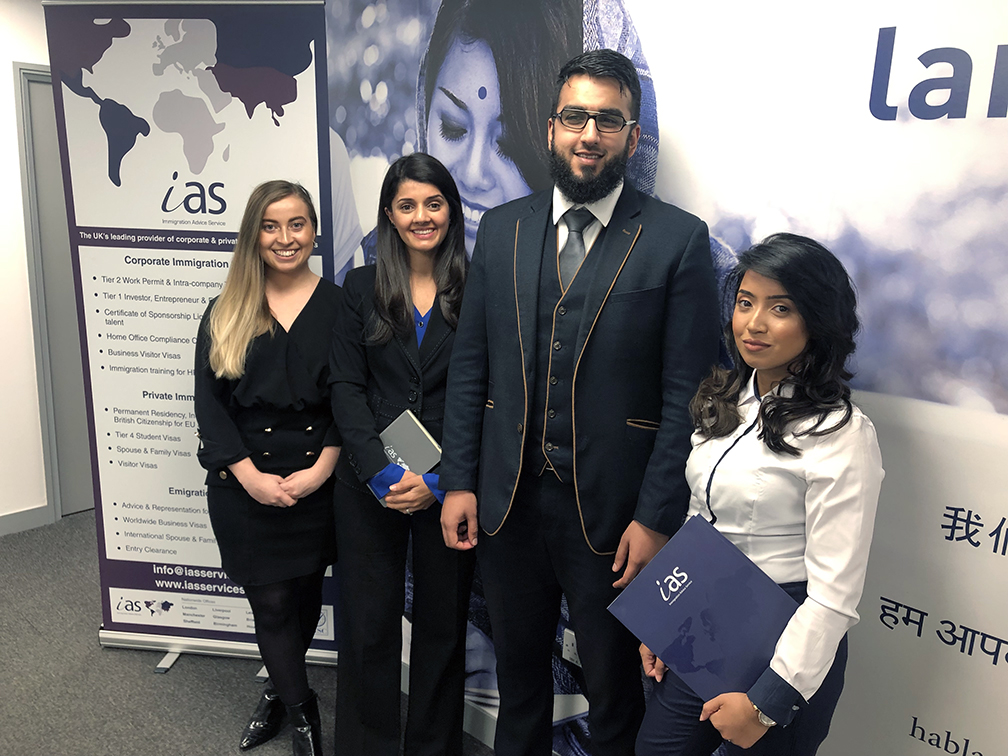 The Advice Package
During this untimed Advice Session with our professional immigration lawyers in London, you will receive our comprehensive advice, completely tailored to your needs and your situation.
Request the Advice Package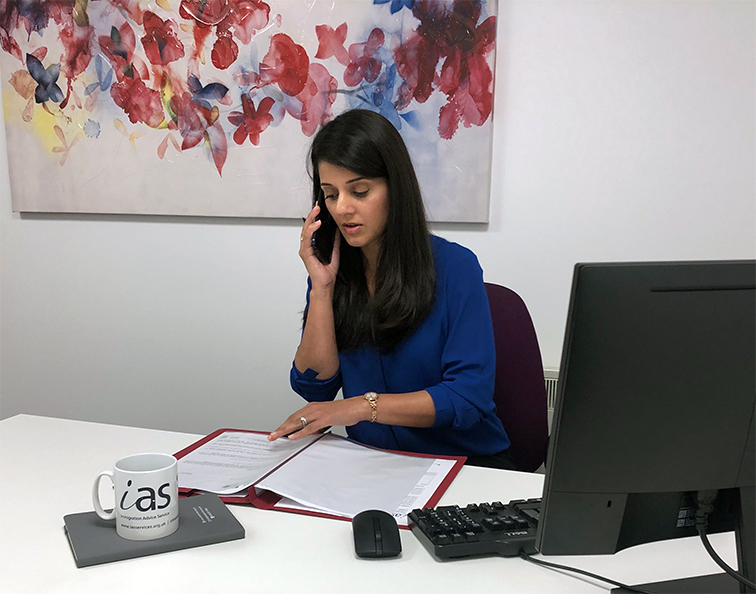 The Application Package
With our Application Package, your dedicated immigration lawyer will advise you on your application process and eligibility. Your caseworker will then complete and submit your forms to the Home Office on your behalf.
Request the Application Package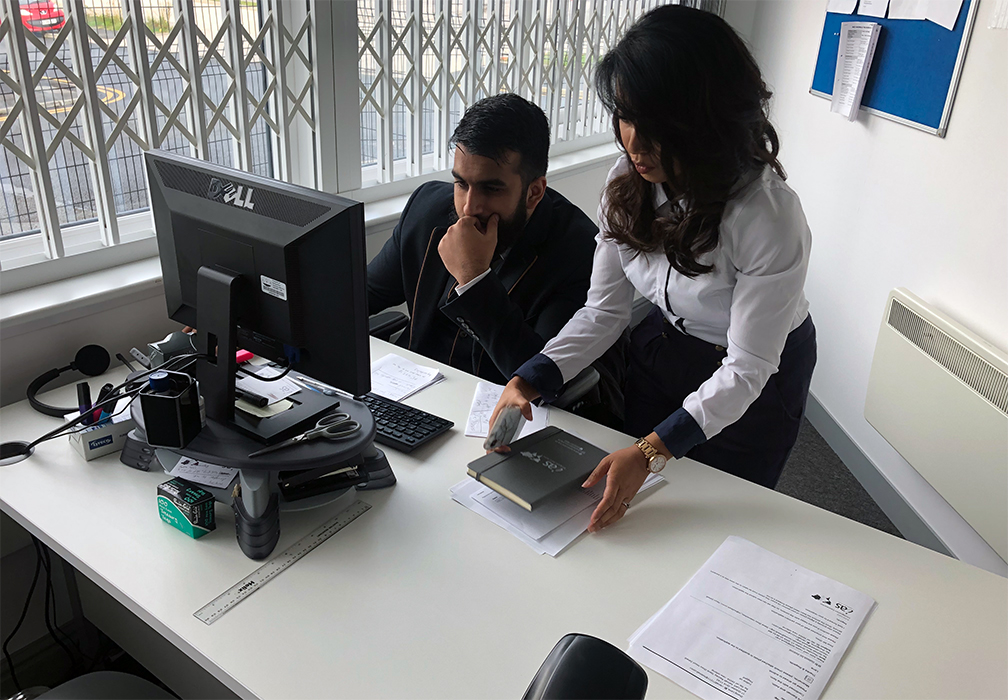 The Fast Track Package
Our Fast-Track Application Package is a premium service for those who need to submit their application in time with their deadlines. Your case will become a top priority for our lawyers and you will benefit from our highest-quality services.
Request the Fast Track Package
The Appeal Package
By choosing our Appeal Package, you can rely on our lawyers' legal knowledge and experience to ensure you have the highest chance of a successful appeal. We will also fully represent you in any hearings/tribunals.
Request the Appeal Package
Related pages for your continued reading.
Frequently Asked Questions
The E1 Visa is usually issued for a period up to two years but it can be extended in two year increments. In some cases the visa may be automatically renewed after two years but in most cases you will need to apply for an extension. To be eligible for an extension you must be able to meet the original requirements and will need to continue to prove your intent to return to your home country.
The E1 Visa application fee is $205. If you are applying from within the United States to change your status then you must pay the filing fee for Form I-129, which is $460.
Yes, the E1 Visa does allow you to bring some immediate family members to the United States with you. Your Spouse and unmarried children under the age of 21 can join you in the US by applying for a derivative E-1 Visa. They do not need to hold the same nationality as you to be eligible for this.
To qualify for the E1 Visa you must be from a designated treaty country, the treaty countries include:
Argentina
Australia
Belgium
Bolivia
Bosnia and Herzegovina
Brunei
Canada
Chile
China
Columbia
Costa Rica
Croatia
Denmark
Estonia
Ethiopia
Finland
France
Germany
Greece
Honduras

Iran

Ireland
Israel
Italy
Japan
Jordan
Korea (South)
Kosovo
Latvia
Liberia
Luxembourg
Macedonia
Mexico
Montenegro
Netherlands
Norway
Oman
Pakistan
Paraguay
Philippines
Poland
Serbia
Singapore
Slovenia
Spain
Suriname
Sweden
Switzerland
Thailand
Togo
Turkey
United Kingdom
Yugoslavia