Good Character Requirement for British Citizenship
Anyone over the age of 10 must satisfy the Good Character Requirement for British Citizenship.
Under this condition, all applicants are tested on every aspect of their criminal history, as well as immigration-related issues. To meet this threshold, you must not have any severe nor recent criminal record. This includes overstaying any previous visa.
Recently, the Home Office published a new policy and the Good Character Requirement guidance. Nevertheless, it may still not be clear in which cases a person is deemed not to be "of good character". For this reason, it is essential to understand the key facts about this requirement to prevent your citizenship application from being refused.
Reach out to our team through our website or call us on 0333 305 9375 for immediate help and assistance with your situation. We're here to help you in person, via the phone, or online.
What is the good character requirement?
Although this is one of the key requirements to settle in the UK, there is no statutory definition of "Good Character" in the British Nationality Act 1981. However, there is further information about it in Volume 1 of the Nationality Instructions.
It is described as the types of conduct that takes into account different aspects of a person's character, including negative factors (criminality and immigration law breaches) and positive factors (any contribution that you may have made to society). Since each applicant is considered on an individual basis, you may facilitate your case by answering correctly to all the questions on your application forms and informing the Home Office of any significant criminal conviction or pending prosecution that you may have.
This requirement was recently amended on 11 December 2014, but it still represents one of the biggest challenges for those who wish to become British nationals.
"I'm very happy with the standard of training received on the OISC Level 1 course, i passed my exam. Thank you!"
"My application was approved and a huge weight has been lifted from our shoulders this year "
"We used this service for the spouse visa extension application to assure that all the information was valid and correct."
Who does not qualify as a good character for British citizenship?
Generally speaking, you cannot meet the good character requirement if you hold any criminal record. Based on the Home Office guidance, the British citizenship requirements rules are as follow:
| Sentence | Impact on your Naturalisation application |
| --- | --- |
| Non-custodial convictions | Applications will be refused for 3 years since the sentence. |
| Custodial sentences of less than one year | Applications will be refused within 10 years of the sentence. |
| Custodial sentences of one to four years | You must wait at least 15 years from the sentence before you qualify as a good character. |
| Custodial sentences of four or more years | You do not qualify for the good character requirements. |
| Persistent offenders, who took part in war crimes, terrorism or any other activity contrary to the public good | You do not qualify to settle in the UK as a British citizen. |
Do criminal offences committed overseas affect your good character?
Overseas convictions and sentences must be treated in the same way as ones imposed in the UK. Nevertheless, if these criminal offences are not recognized by the British law, or if there is no comparable offence, they may be disregarded.
Mandatory full disclosure of criminal convictions
When you apply for British citizenship or Naturalisation, you must make full disclosure of all your criminal convictions, both in the UK and overseas.
Failure to mention any relevant detail about your background, or making an untruthful declaration will result in your application being refused. This will also impact any future Home Office application, and you may face severe consequences.
You must disclose any offence and sentence, including:
Cautions and warnings;
Civil judgments resulting in court orders against you;
Community sentences (such as alcohol and mental health treatments, curfew, compulsory unpaid work, prohibitions from undertaking specific activities);
Civil penalties for illegal working;
Bankruptcy rulings;
Road traffic offences;
Failure to pay your council tax (unless you have arranged with your local authority to pay your arrears);
Tax arrears and HMRC penalties;
Fixed penalty notices, including speeding or parking tickets.
Any immigration abuses will see your application refused for 10 years. There are no exemptions, even for refugees.
You cannot meet the good character requirement for Naturalisation if you hold any of the following immigration-related records:
Deportation orders, either made on criminal or non-criminal grounds;
Civil partnerships or marriages of convenience;
Abuse of the English language or Life in the UK tests;
False statement in any application for citizenship;
Failing to pay your litigation costs to the Home Office;
Non-compliance with immigration requirements in the 10 years before your citizenship application;
Overstaying any immigration status or visa;
Assisting illegal migration and illegal job.
Driving and parking offences and the Good Character Requirement
As a general rule, you must always disclose any convictions, including minor ones such as driving offences.
Nevertheless, fixed penalty notices are not technically criminal convictions. However, severe road traffic offences, such as drunk or dangerous driving, count as criminal convictions. Consequently, they must always be disclosed in your application, as stated by the form AN.
Do "spent" convictions make you a good character for British Naturalisation?
Under the Rehabilitation of Offenders Act 1974, certain criminal convictions become "spent" after a specific amount of time. As a general rule, when a sentence becomes "spent", it does not need to be declared when applying for employment or insurance.
However, criminal offences never become "spent" for immigration and nationality law purposes. In other words, when reviewing your eligibility as a good character for British citizenship, the Home Office will have access to your spent convictions as well.
What to do if you have been arrested or charged after you submitted your application
If you have been arrested or charged after you have already submitted your citizenship application, you must inform the Home Office as soon as possible. Otherwise, you risk prosecution under section 46 of the British Naturalisation Act 1981.
As a general rule, the application will be placed on hold till the criminal case is determined. If this results in a conviction, your case will be refused and thus closed.
What happens if I do not qualify for the good character requirement?
It must be noted that the refusal of your application for British citizenship does not prejudice your current immigration status. In addition, you will be able to submit a new application in the future.
The only exception to this rule is where the reasons for the refusal are linked to severe custodial sentences, or if you are considered as a persistent offender by the Home Office.
How Can Total Law Help?
Visit our website or call us on 0333 305 9375 for immediate help and assistance with your situation. We're here to help you in person, via the phone, or online.
Advice Package
Comprehensive immigration advice tailored to your circumstances and goals.
Application Package
Designed to make your visa application as smooth and stress-free as possible.

Fast Track Package
Premium application service that ensures your visa application is submitted to meet your deadline.
Appeal Package
Ensure you have the greatest chance of a successful appeal. We will represent you in any case.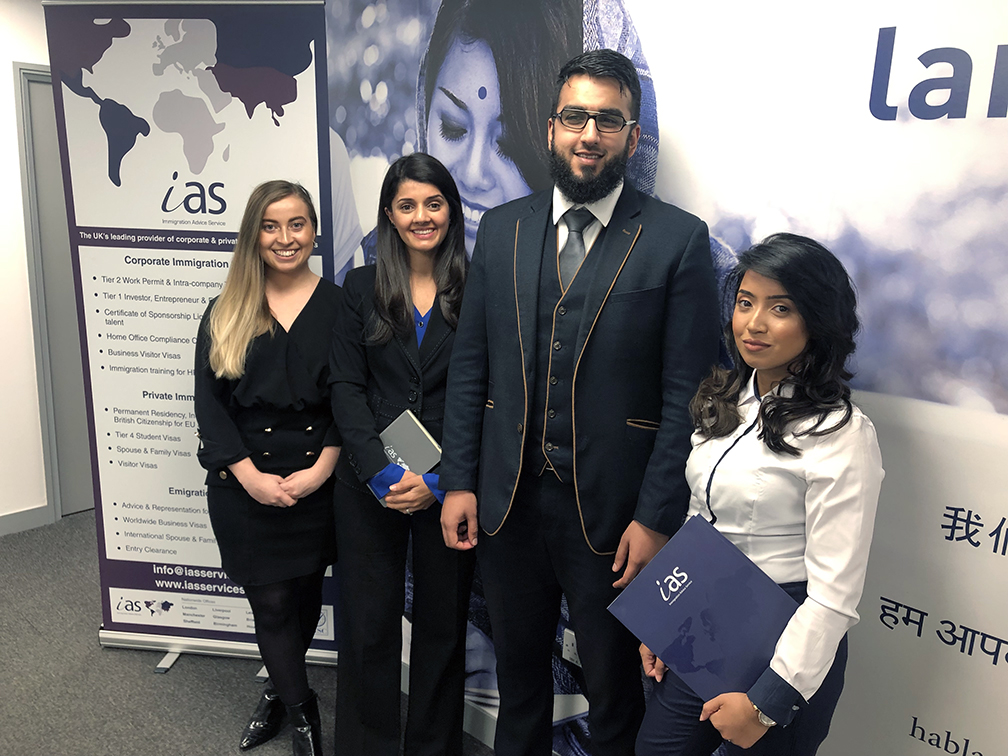 The Advice Package
During this untimed Advice Session with our professional immigration lawyers in London, you will receive our comprehensive advice, completely tailored to your needs and your situation.
Request the Advice Package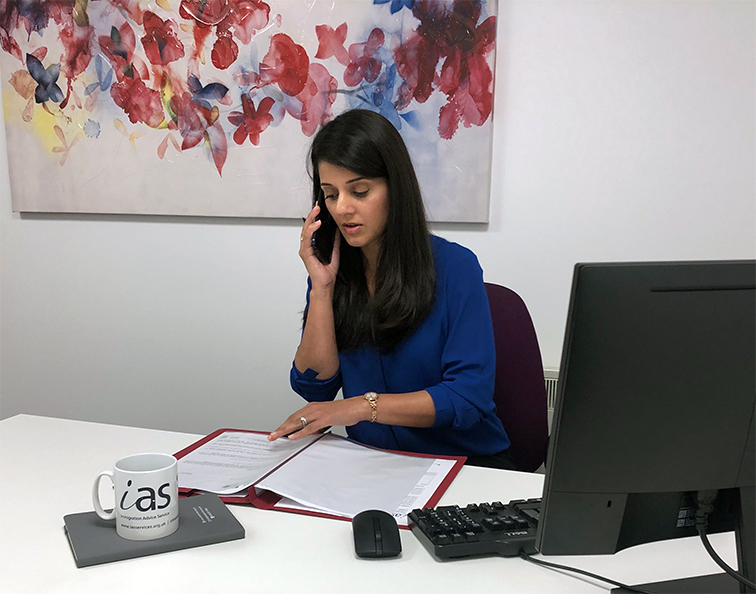 The Application Package
With our Application Package, your dedicated immigration lawyer will advise you on your application process and eligibility. Your caseworker will then complete and submit your forms to the Home Office on your behalf.
Request the Application Package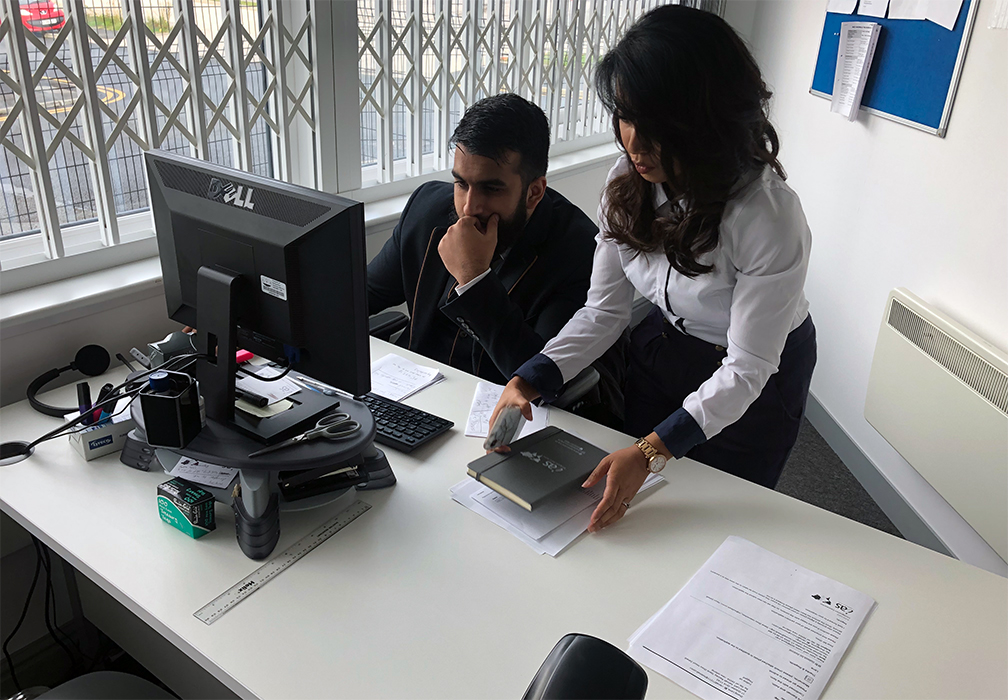 The Fast Track Package
Our Fast-Track Application Package is a premium service for those who need to submit their application in time with their deadlines. Your case will become a top priority for our lawyers and you will benefit from our highest-quality services.
Request the Fast Track Package
The Appeal Package
By choosing our Appeal Package, you can rely on our lawyers' legal knowledge and experience to ensure you have the highest chance of a successful appeal. We will also fully represent you in any hearings/tribunals.
Request the Appeal Package
Related pages for your continued reading.