K1 Visa
Those looking to travel to the United States to marry their fiance(e) must apply for a K1 Visa. This visa gives permission to enter the country and get married within 90 days of arrival.
Call our lawyers today on +1 844 290 6312 to receive expert legal advice and assistance with your partner's visa application.
What is a K-1 Visa?
The K-1 Visa – also known as a fiance(e) visa – is a non-immigrant visa that allows people from overseas to enter the United States to marry. In order to obtain a K-1 Visa, you must be the fiance or fiancee of a U.S citizen, and you must intend to marry within 90 days of your arrival.
Those who intend to settle in the U.S after they marry must then apply for an adjustment of status to a permanent residence (LPR). As this type of visa allows the fiance(e) of a U.S citizen to eventually immigrate to the United States, those who wish to obtain the K-1 Visa must meet some of the requirements of an immigrant visa.
"We used this service for the spouse visa extension application to assure that all the information was valid and correct."
"Thanking you so much for helping me and my wife live together for now and the distant future. We are grateful for your help and patience. "
"Spouse visa uk application was successful after working with your staff. I recommend this company the IAS for immigration services. "
How to Apply for a K-1 Visa
There are a number of steps you and your fiance(e) must take in order to secure your K-1 Visa. For the first step on this route, your sponsor (the U.S citizen whom you are planning to marry) must file Form I-129-F, also known as a Petition for Alien Fiance(e). This must be done at the USCIS office that serves the area they live in and cannot be done overseas.
Once the USCIS approves the petition, it will then be sent to the National Visa Center (NVC). You'll receive a case number, and the petition will be sent to the U.S embassy or consulate where you (the K-1 Visa applicant) live.
Once the case has been forwarded to the U.S embassy or consulate where you live, your sponsor will receive a letter. Upon receipt of this letter, you are then required to begin your application for a K-1 Visa and arrange your interview. Please note you can only do this when your sponsor has received a letter confirming the case has been forwarded to the relevant U.S embassy or consulate.
If any children will be travelling to the U.S to live with you, they must make a separate K-2 Visa application. 
What are the K-1 Visa requirements?
Before your application for a K-1 Visa can be approved, you'll first need to meet a number of requirements.
Firstly, you and your fiance(e) must have been in a genuine relationship for a minimum of 2 years. You will be asked to provide proof of this in the form of pictures, text messages, shared bank accounts etc.
As part of your application, you'll also be asked to submit a portfolio of supporting documentation. This is to help the USCIS establish your identity, and ensure your reasons for travelling to the United States are genuine.
This is a crucial step of a K1 Visa application and therefore you may wish to seek the advice of an immigration specialist to ensure you provide the correct paperwork to support the visa request.
What does a K-1 Visa cost?
The overall cost of applying for the K-1 Via is made up of different fees. The fee for Form I-129F is currently $535.
Once this has been approved, the applicant is required to undergo a medical examination. The cost of this can vary wildly depending on location and provider, but the average medical will cost around $200.
Finally, the fee for the K-1 Visa is currently $265. You can usually pay this when you attend your interview, although you should check this before attending as not all U.S embassies will accept payments in-house.
So, to conclude, taking into consideration each stage of the application, a K-1 Visa will cost you around $1000.
Can you bring dependants?
If you want to travel to the U.S with children, you can. Moreover, you won't need to file a separate I-129F Form for any children you bring with you as long as they travel within one year from the date your K-1 Visa was approved. If they travel after one year, a new petition will need to be filed.
Once your Petition for Alien Fiance(e) has been approved, you can then apply for a K-2 Visa for any children you wish to immigrate to the United States with. Remember that any children must be listed on the I-129F when it's submitted by your sponsor in the U.S.
Once you're married, your children will need to file separate adjustment of status applications.
Who is eligible for a K-1 visa?
The K-1 Visa allows a U.S citizen to sponsor their fiance(e) overseas, so they can come to marry you in the U.S and eventually settle here.
In order to obtain this type of visa, both you and your sponsor in the U.S must meet the eligibility requirements. So, to help you ascertain whether or not you're eligible for a K-1 Visa, here are the requirements:
Both the applicant and the sponsor must be unmarried and eligible to marry. You'll need to prove that any previous marriages have ended with either divorce, annulment or death certificates
The sponsor must be a U.S citizen. Green Card holders will not be able to act as a sponsor on a K-1 Visa
Must be in a legitimate relationship. This will need to be proven with evidence.
Must prove that you have met your partner at least once in the two years prior to commencing your K-1 Visa application. Evidence could be flight bookings, dated photos etc
Be willing to provide a signed statement stating you intend to marry within 90 day. If your wedding is already booked, it's a good idea to provide evidence of this in the form of invitations, venue booking confirmation etc.
The sponsor must meet the financial requirement. To prove they are earning enough to support your stay in the U.S, the gross income on their most recent tax return must be at least 100 per cent of the Federal Poverty Guidelines. Sponsors who are unable to meet this financial requirement with their own income alone can get help from a joint financial sponsorship with a supplemental affidavit of support.
Documents required when applying for K-1 Visa
When you submit your application for a K-1 Visa, there are a number of documents and supporting evidence you'll need to include. It's important none of this evidence is missing and you include exactly what's asked for when you submit your application, otherwise, you might encounter delays, or worse still your application could be rejected outright and you'll have to start again.
To avoid that, make sure you take the following documents when you attend the visa interview:
Valid passport. Must have a validity period until no sooner than the end of your intended period of stay in the United States
Completed Form DS-160. Must be completed and printed off, ready to bring to your interview
Birth certificate
Divorce or death certificate of any previous spouse of you or your partner in the U.S
Medical examination
Police certificates from any country you've lived in for 6 months+. Any children over the age of 16 who are accompanying you must also provide this
Form I-134, which provides proof you meet the financial requirement
Two 2×2 photographs
Evidence that your relationship with your fiance(e) is genuine
Please note this list is not exhaustive and the consular officer may ask to see additional evidence. With that said, be sure to take everything mentioned above to your interview, as your application will be in jeopardy if you fail to provide any of these documents. That is why it is a good idea to gather what you can before you start your K-1 Visa application, as some of these documents may be hard to replace if you cannot locate the original copies.
K-1 Visa processing times
The USCIS estimates that it will currently take 8-10 months to process a Form I-129F. On top of that, there's an additional 4-6-week wait for the agency to send an interview request to your local embassy or consulate.
Once the interview stage is complete, you should have a decision on your application within 4 weeks, so the total wait time is around 1 year from submitting your I-129F Petition for Alien Fiance(e) to receiving a decision on your application.
How can our immigration lawyers help?
Are you hoping to join your fiance(e) in the U.S and marry before settling here? Perhaps you're someone who holds U.S citizenship and you have a partner overseas you'd like to act as a sponsor for. If so, hopefully, you found all this information on the K-1 Visa helpful, but if you're still unsure of a few things and would like some sound advice before moving forward, or you'd like some step-by-step guidance with your K-1 Visa application, we're here to help.
All of our lawyers are highly trained and experts in this area of immigration law, and your caseworker will give you clear, concise and easy-to-understand information so you're able to assess all your options moving forward. We'll also make sure your application is completed to the highest possible standard, free from any errors or oversight, giving your case the best possible chance of success.
To learn more about how we can help, speak to us today.
Advice Package
Comprehensive immigration advice tailored to your circumstances and goals.
Application Package
Designed to make your visa application as smooth and stress-free as possible.

Fast Track Package
Premium application service that ensures your visa application is submitted to meet your deadline.
Appeal Package
Ensure you have the greatest chance of a successful appeal. We will represent you in any case.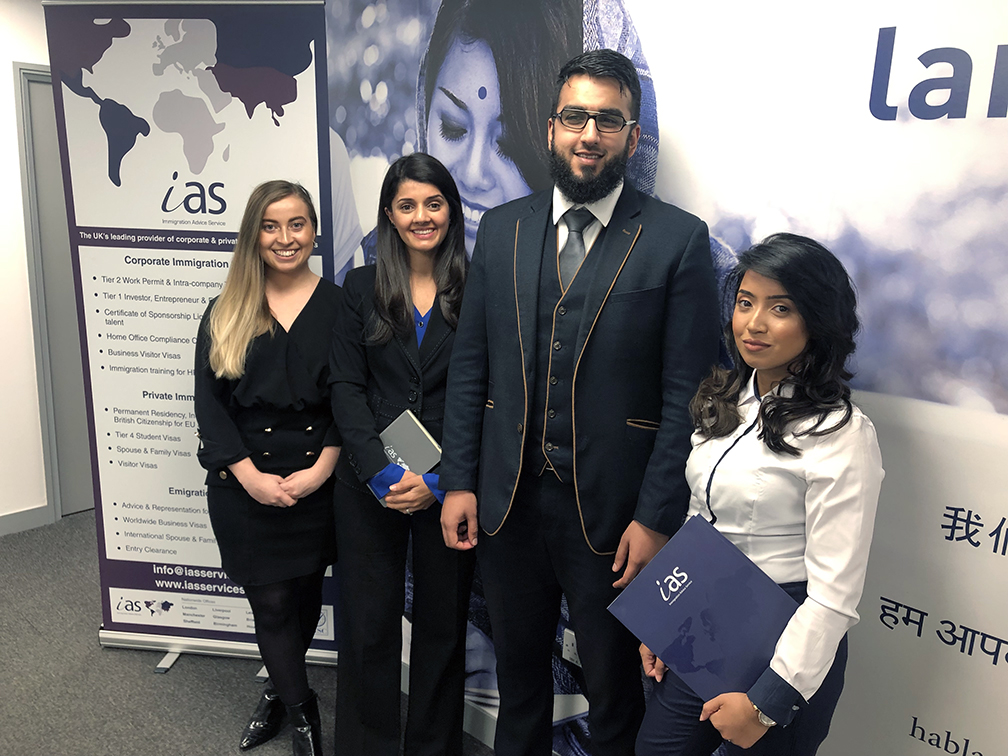 The Advice Package
During this untimed Advice Session with our professional immigration lawyers in London, you will receive our comprehensive advice, completely tailored to your needs and your situation.
Request the Advice Package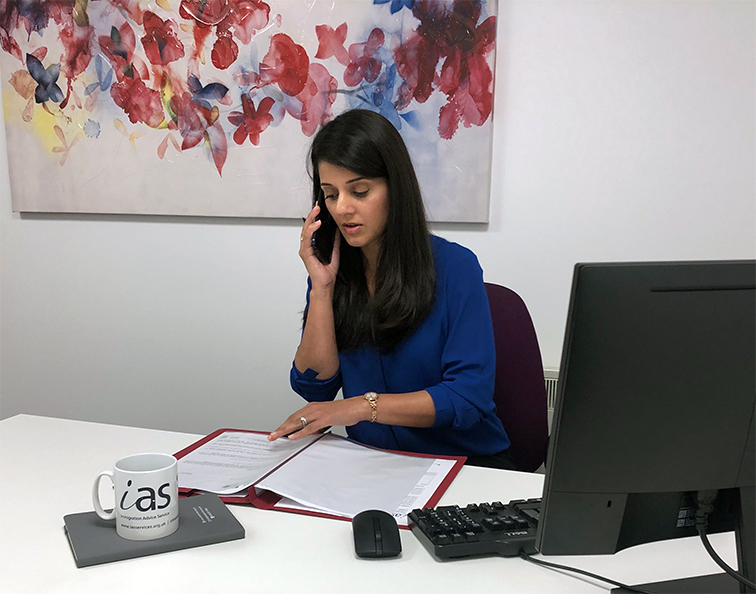 The Application Package
With our Application Package, your dedicated immigration lawyer will advise you on your application process and eligibility. Your caseworker will then complete and submit your forms to the Home Office on your behalf.
Request the Application Package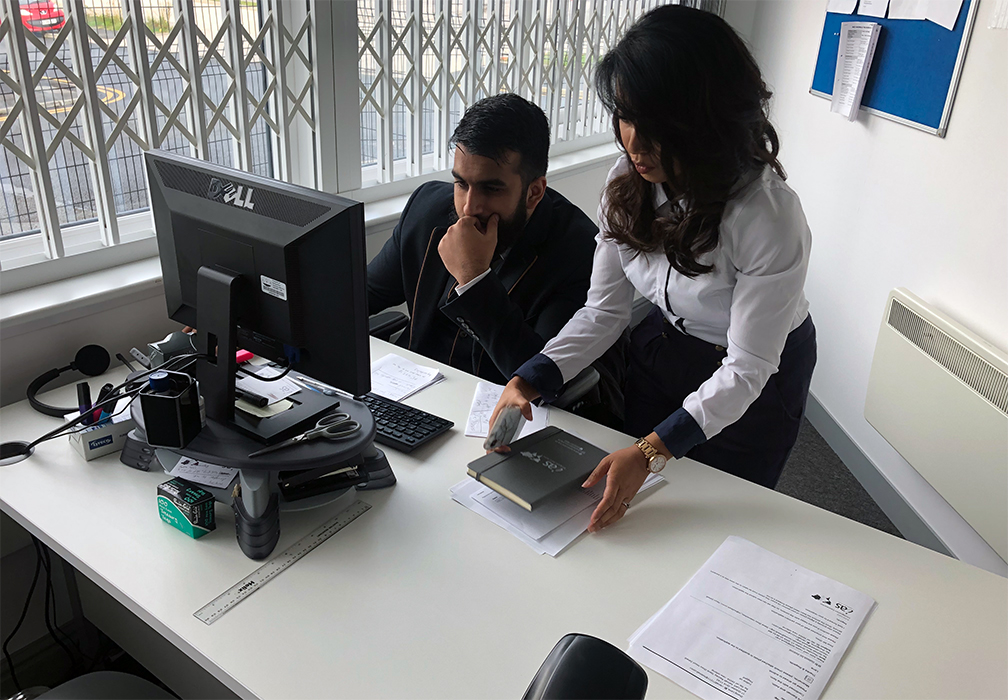 The Fast Track Package
Our Fast-Track Application Package is a premium service for those who need to submit their application in time with their deadlines. Your case will become a top priority for our lawyers and you will benefit from our highest-quality services.
Request the Fast Track Package
The Appeal Package
By choosing our Appeal Package, you can rely on our lawyers' legal knowledge and experience to ensure you have the highest chance of a successful appeal. We will also fully represent you in any hearings/tribunals.
Request the Appeal Package
Related pages for your continued reading.
Frequently Asked Questions
If your wedding is cancelled, unfortunately, you won't be able to extend your K-1 Visa. however, under exceptional circumstances, you may be able to have your visa reissued, although you'll need to prove the issues you've faced were out of your control.
In some circumstances, some visa applications can take longer than usual. This may be for a variety of reasons and usually, a slightly longer wait time is nothing to worry about.
However, if you've got a deadline you need to meet, you may be anxious to get a decision. If so, and your application is taking longer than anticipated, it may be possible t speak to someone at the USCIS who can give you an update. Similarly, if we're representing you, we can try to find out what's delaying your application, too.
The K1 is a single-entry visa. It will only allow the holder to enter the US once, and after that, it is no longer useful for travel purpose.
It is possible to getting divorced while in the US on a K1 Visa. However, if the divorce takes places before a Green Card is obtained it can have significant complications.
Getting a divorce after a K1 marriage may suggest that it was not a genuine relationship, which is a strong violation of the US immigration law. So, if you divorce before getting your green card, you will need to file a waiver with USCIS and present strong evidence why the divorce is unavoidable.