The K3 Visa for Spouses
If you are married to a US citizen you could be eligible for the K3 Visa, find out more about the eligibility requirements and application process.
If you need assistance with your K3 visa application, our lawyers are here for you, find out more about how they can help you by getting in touch today. Call us on +1 844 290 6312.
What is the K3 Visa?
The K3 Visa, also known as the Spouse visa or US marriage visa is a permit that allows foreign nationals who are legally married to a U.S citizen to join their spouse in the United States.
The K3 visa is a non-immigrant visa type, this means that it only grants temporary entry into the United States. The K3 visa is granted for an initial period of 2 years and it can be extended in increments of 2 years.
Foreign spouses of U.S citizens can be eligible for an immigrant visa (a Marriage Green Card) to live with their partner permanently in the United States. However, the U.S citizen spouse must file Form I-130, Petition for Alien Relative, in order for the spouse to be eligible to apply for a Green Card. The processing time for a Form I-130 immigrant visa petition filed here can be lengthy, ranging from anywhere between 7 and 32 months. Because of this lengthy approval time the K3 visa was created to shorten the physical separation between a U.S citizen and their overseas spouse whilst they await approval of the immigrant visa petition.
So, whilst the K3 visa is classed as a non-immigrant visa, applications for this visa are submitted with the intention of immigrating to the USA permanently. Once the applicant is in the U.S and Form I-130 has been approved, they have temporary legal status and can apply to adjust their status to become a Lawful Permanent Resident.
"We used this service for the spouse visa extension application to assure that all the information was valid and correct."
"Thanking you so much for helping me and my wife live together for now and the distant future. We are grateful for your help and patience. "
"Spouse visa uk application was successful after working with your staff. I recommend this company the IAS for immigration services. "
Who is eligible for a K3 Visa?
To the eligible children qualify for the K3 Visa there are several requirements that the applicant must fulfil, they include:
Being the spouse of a U.S citizen – a spouse refers to a legally wedded husband or wife. Living together does not qualify a marriage for immigration, however common-law spouses may qualify as spouses for immigration purposes depending on the laws of the country where the common-law marriage occurs. Same-sex spouses of U.S citizens are also eligible for the same immigration benefits under the K3 visa.
Undergoing a medical examination – this is required of anyone who wants to immigrate to the US.
The U.S citizen spouse must have filed Form I-130 for their foreign spouse, without this form being filed the foreign spouse does not qualify for a K3 visa that would allow them to join their spouse in the U.S whilst awaiting approval for a Green Card.
The K3 visa allows foreign spouses to join their partners in the U.S whilst they await approval for a Green Card, it is worth noting that there are other eligibility requirements that must be met in order for legal spouse to receive a Marriage Green Card, such as the minimum income requirement. A U.S citizen sponsoring their foreign spouse for a Green Card by filing petition I-130 must meet an annual income of at least  $21,775, assuming they are not in active military duty.
K3 Visa application process
The K3 visa application is complex and there are several steps to the application process. This first part of the application process must be completed by the U.S citizen spouse who will act as the U.S sponsor for legal marriage certificate their foreign spouse. The first part of the application process is to file the petitions for the foreign spouse to be granted entry into the U.S, the petition process is as follows:
The U.S citizen sponsor must file Form I-130, Petition for Alien Relative, with the Department of Homeland Security at their local U.S Citizenship and Immigration Services (USCIS). The USCIS will send a Notice of Action (Form I-797) to inform you that they have received the petition.
Once the USCIS has received the petition the U.S citizen spouse must then file Form I-129F, Petition for Alien Fiancé
After USCIS approves the petitions, they will be sent to the National Visa Center (NVC) for processing.
The next step of the application process is the visa application itself, the same foreign citizen spouse or spouse will need to apply for the K3 Visa at U.S Embassy or Consulate in their home country. Once the USCIS has approved form I-129F and sent it to the NVC will then send a package to the K3 visa applicant containing information and instructions about how to apply for the K3 visa and the required documents.
The K-3 visa process that the foreign spouse must follow includes:
Filing Form DS-160, this is the Non-immigrant Visa Electronic Application that all non-immigrant visa applicants must complete. The form must be completed online and the K3 visa applicant must get the confirmation page to use later.
Getting a medical examination and any necessary vaccines. Immigrants entering the US must comply with certain medical and vaccination requirements. K3 visa applicants must undergo a medical examination as part of the K3 visa application process. Depending on which country the foreign spouse is from, they may also be required to get certain vaccines, details on this will be included in the information package sent by the NVC.
Submit all the relevant supporting documents, alongside the application form you will need to submit several documents to prove that you can meet the K3 visa requirements
Attend an interview, once you have submitted all the supporting documents the NVC will schedule an interview at your local U.S Embassy or Consulate. At the interview you will be asked about your background and reasons for going to the U.S. You may also be asked for some additional documents
Required documents
Your supporting documents are an incredibly important part of the K-3 and Visa interview process, without the proper documents your application could be denied. The documents that you are required to submit include:
A completed Form DS-160, Online Non-immigrant Visa Application, you will need to print the confirmation page and bring it with you to your interview.
A valid passport that has at least six months validity beyond your intended period of stay in the United States.
Your Birth certificate
Your marriage certificate for the marriage to the U.S. citizen spouse
Divorce or death certificates of any previous spouses
Police certificates from your present country of residence and all countries where you have lived for 6 months or more since age 16.
Medical examination
Evidence of financial support
Two passport-sized photographs
Evidence of relationship with your U.S. citizen spouse
Receipts to prove you have paid the application fees
Any documents that are not written in English will need to be professionally translated before you submit them.
How much does a K3 visa cost?
There are a number of fees involved in the overall costs of applying for a K3 visa, they include:
Filing a Petition for Alien Relative, Form I-130 – $535
Filing an Alien Fiancé(e) Petition, Form I-129F – $535
Nonimmigrant visa application processing fee, Form DS-160 –  $190
Medical examination – costs vary
Other costs may include translation and photocopying charges, fees for getting the documents required for the visa application (such as passport, police certificates, birth certificates, etc.), and travel expenses to the U.S. Embassy or Consulate for an interview. Costs vary from country to country and case to case.
Filing Form I-485, Application to Register Permanent Residence or to Adjust Status – $1,140
In total it costs at least $1,260 to obtain a K3 Visa and a further $1,140 to make the US your permanent home after obtaining the K3 visa.
How Total Law Can Help
The K-3 visa process can be complex and time consuming due to the way that the application process is split between the U.S citizen sponsor and the foreign spouse, both of which must go through several complicated steps. This complex process means that it can be easy to make a mistake when applying for a K3 visa, but doing so could result in your application being rejected. If this happens you will lose your application fees and will have to through the whole process again.
Here at Total Law we can save you time, stress and money by helping you through the K3 Visa application process. Our expert immigration lawyers will work with you and your spouse to ensure that your application is completed to the highest standard, giving you the best chance of success. Call us on +1 844 290 6312.
Advice Package
Comprehensive immigration advice tailored to your circumstances and goals.
Application Package
Designed to make your visa application as smooth and stress-free as possible.

Fast Track Package
Premium application service that ensures your visa application is submitted to meet your deadline.
Appeal Package
Ensure you have the greatest chance of a successful appeal. We will represent you in any case.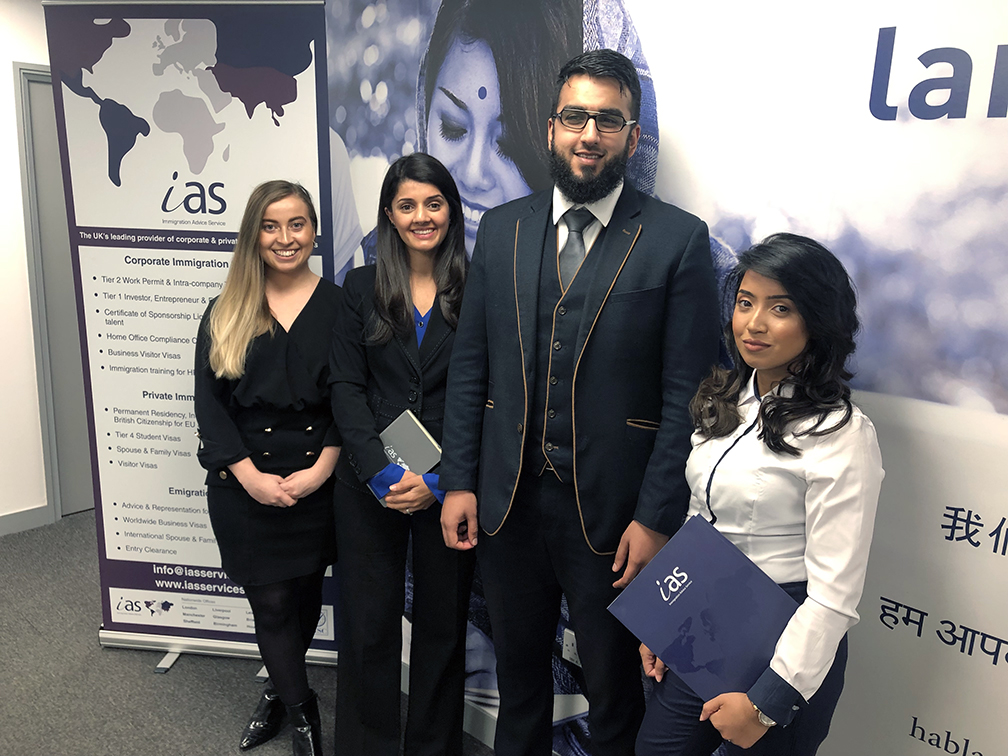 The Advice Package
During this untimed Advice Session with our professional immigration lawyers in London, you will receive our comprehensive advice, completely tailored to your needs and your situation.
Request the Advice Package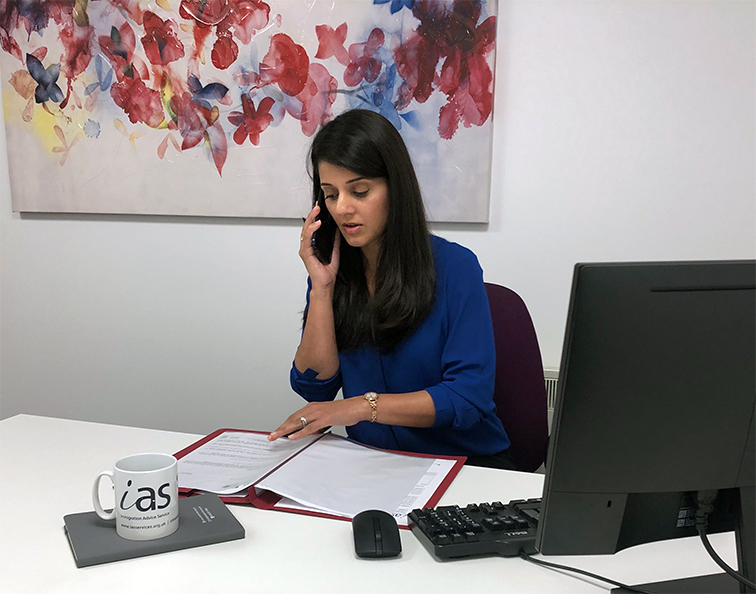 The Application Package
With our Application Package, your dedicated immigration lawyer will advise you on your application process and eligibility. Your caseworker will then complete and submit your forms to the Home Office on your behalf.
Request the Application Package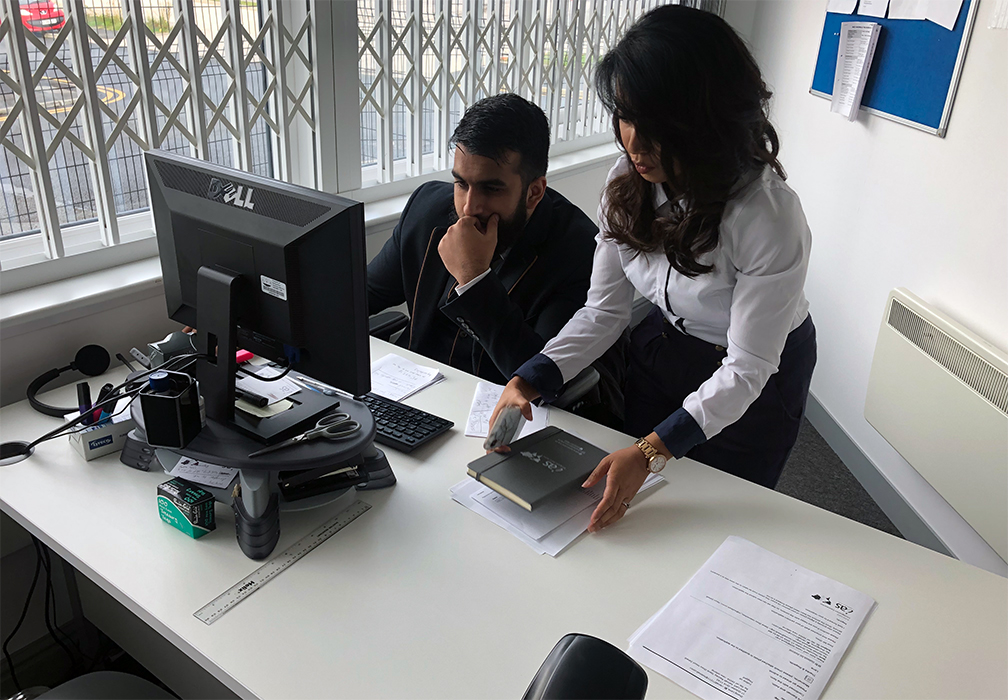 The Fast Track Package
Our Fast-Track Application Package is a premium service for those who need to submit their application in time with their deadlines. Your case will become a top priority for our lawyers and you will benefit from our highest-quality services.
Request the Fast Track Package
The Appeal Package
By choosing our Appeal Package, you can rely on our lawyers' legal knowledge and experience to ensure you have the highest chance of a successful appeal. We will also fully represent you in any hearings/tribunals.
Request the Appeal Package
Related pages for your continued reading.
Frequently Asked Questions
On average, it takes around 6-9 months for the USCIS to process a K3 Visa application.
The length of time that it takes varies from cases to case. Some applications are delayed if the applicant makes a mistake in the application process or fails to submit all of the required documents.
To become a Lawful Permanent Resident of the United States after obtaining a K3 Visa you will need a Marriage Green Card, the application process for this will have already begun as part of the K3 Visa process. Once your Form I-130 petition has been approved you can apply to adjust your status to a Lawful Permanent Resident by  filing Form I-485, Application to Register Permanent Residence or Adjust Status. Once this is approved you will officially be classes as a Lawful Permanent Resident of the United States.