O-1 Visa
If you're an individual who's distinguished either in sciences, arts, education, business, athletics or TV/motion pictures, you may be eligible to stay in the United States on an O-1 Visa.
Call our lawyers today on +1 844 290 6312 to receive expert legal advice and assistance with your visa application.
What is the O-1 Visa?
The O-1 Visa is a nonimmigrant visa for foreign nationals who possess extraordinary ability in sciences, arts, education, business, or athletics, or those who have been recognised nationally or internationally for their extraordinary achievements in the motion picture or television industries.
If you wish to obtain an O-1 Visa to enter the United States you'll be required to demonstrate your accomplishments in your chosen field, and as this is a nonimmigrant visa you'll only be permitted to stay for a specified period of time.
Because it's aimed at those in education, science or the arts, you may sometimes hear the O-1 Visa referred to as the extraordinary ability visa or even the artist's visa.
"We used this service for the spouse visa extension application to assure that all the information was valid and correct."
"Thanking you so much for helping me and my wife live together for now and the distant future. We are grateful for your help and patience. "
"Spouse visa uk application was successful after working with your staff. I recommend this company the IAS for immigration services. "
Different classifications
Within the O Visa category, there are a number of different classifications. These cover a range of different fields and your area of expertise will determine which type of visa you'll need to apply for.
The O visas are set out as the following:
O-1A: For individuals who have an extraordinary ability and/or achievements in the areas of sciences, education, business or athletics (not including the television or motion pictures industries)
O-1B: For individuals who have an extraordinary ability and/or achievements in the arts or motion picture/television industries
O-2: For those who will accompany an athlete or artist to a specific event or performance in the U.S
O-3: For those who are the spouse or children or either an O-1 or O-2 Visa holder.
Who is eligible for the O-1 Visa?
The standard for being granted an O-1 Visa is very high, and anyone looking to obtain an O-1 Visa will need to prove they meet the criteria.
If you're accomplished in your field of work and have extraordinary achievements or abilities then you may be eligible for the O-1 Visa.
To qualify, applicants must meet the following requirements:
For sciences, education, business or athletics: applicants must be distinguished in their field
For those in the field of  arts: applicants must be distinguished and have above average achievements as a well-known, renowned or lading figure in their chosen
For those in motion picture or television: applicants need distinction, meaning they must be recognized as someone with a higher degree of skill than others in their industry
As an additional requirement, those making an application for an O-1 Visa must be travelling to the United States to partake in their chosen work for a specified period of time. This is the duration of time the visa will be allocated for.
How to Apply for the O-1 Visa
If you believe you're eligible for the O-1 Visa and would like to start your application, you should know there are a number of steps you must take during the process.
Form I-129
The first step is getting your employer or agent in the U.S to fill out a Petition for Nonimmigrant Worker, also known as the Form I-129, with the USCIS. The cost of this is $460.
Once that's submitted, the USCIS will process the petition and give your employer or agent a decision on your application. If your application is approved, you can then move onto the next part of the process which is completing the DS-160.
DS-160
The DS-160 is a digital application form that you must fill out yourself. You can find this form online at the  Consular Electronic Application Center website.
Once you've completed this form, you must print out the confirmation page. This will be taken to the interview later in the process.
Pay the fee
Next, you'll need to pay the O-1 Visa fee. Currently, the cost of this is $190. When you attend your face-to-face appointment, you'll need to show proof that this has been paid so whether you pay online or via bank transfer, remember to save your receipt.
Schedule your interview
Once your DS-160 has been submitted and you've paid your application fee, the next step is to make an appointment at your nearest U.S embassy. The website you should use to schedule this appointment will depend on your location: if you're in Asia you should use ustraveldocs.com. If you're located anywhere else, then you do this on ais.usvisa-info.com
Gather documents
A key part of the application process is gathering all the evidence requested by the USCIS. This evidence is essential so the USCIS can establish you meet the requirements of your visa, your reasons for travelling to the U.Sare genuine and you are who you say you are.
The portfolio of documents you'll need to submit is extensive, and we'll list exactly what's required further down in this guide.
Attend your interview
The final part of the process is attending your interview. When attending the interview, it's important you remember to take all of your supporting documentation.
During the interview, you'll be asked a series of questions to determine why you intend to travel to the U.S, and you'll also be quizzed about your achievements in your field. Remember to be honest, and try to give as much detail as possible.
Once you've completed your face-to-face appointment, you've done everything required and you should just wait for a decision. You should find out whether your application has been a success or not soon.
Validity Period & Processing Time
If you're granted an O-1 Visa, initially you'll be permitted to stay in the U.S for a maximum period of 3 years.
Once that initial time period has expired, you can apply for extensions to your visa. These extensions are only obtainable in 12-month increments.
Although you'll be extending a pre-existing visa, you'll be required to complete much of the original paperwork again. You'll be required to submit a new application, along with the following:
Form I-129, petition for nonimmigrant worker
Copy of your Form I-94, as well as details of your arrival/departure in the U.S
A statement detailing why the extension is needed. Your employer should set out the reasons why you came to the U.S, and they must also confirm you intend to work in the same activity if your extension is granted
It's likely that anyone making an application for an O-1 Visa will want to know how long it usually takes to process this type of visa. After all, many who need to enter the U.S with n O-1 Visa may have deadlines to meet.
While it's impossible to predict exactly how long you'll be waiting for a decision, the process usually takes between 2 and 3 months.
For those who cannot wait that long, there's the option to fast-track your application with Premium Processing, which will mean you have a decision on your application within 15 days.
However, it isn't cheap, and this will currently set you back $1,500, which is considerably more than the standard processing which costs $460.
Keep in mind that any missing documentation or paperwork filled out incorrectly is likely to cause severe delays, so it pays to make sure everything is in order when you submit your application.
Can I bring dependants?
If you have family members and you're applying for an O-1 or O-2 Visa, you might be wondering whether or not you'll be able to bring dependants to the United States with you. If so, you'll be glad to know the answer is yes, you can.
This is done with what's known as an O-3 Visa, and if you're granted either an O-1 or an O-2 Visa then you'll be permitted to bring with them their spouse, as well as any children under the age of 21.
Your dependents can apply either at the same time as you or after you've settled in the U.S. The application process is similar in nature to the O-1 Visa, although there's no petition required for dependants.
The conditions of an O-3 Visa are different to that of the O-2 Visa O-1 Visa. The most important distinction is dependents won't be able to work while in the U.S., although they can undertake studies.
How can our immigration lawyers help?
If you came across this guide to the O-1 Visa as you're considering making an application then hopefully you now have a good understanding of all the key details. However, if you're still unsure of anything, or you'd like to know your options moving forward, then we're here to help.
Visa matters can be complex and confusing at the best of times, which is why it's always a good idea to get some professional legal advice. Our immigration lawyers are specialists in this field, so whether you require step-by-step assistance, or you're just unsure of something and need a little guidance, we have a range of bespoke packages to suit you.
Email or call us on +1 844 290 6312 today to find out how we can help with your application.
Advice Package
Comprehensive immigration advice tailored to your circumstances and goals.
Application Package
Designed to make your visa application as smooth and stress-free as possible.

Fast Track Package
Premium application service that ensures your visa application is submitted to meet your deadline.
Appeal Package
Ensure you have the greatest chance of a successful appeal. We will represent you in any case.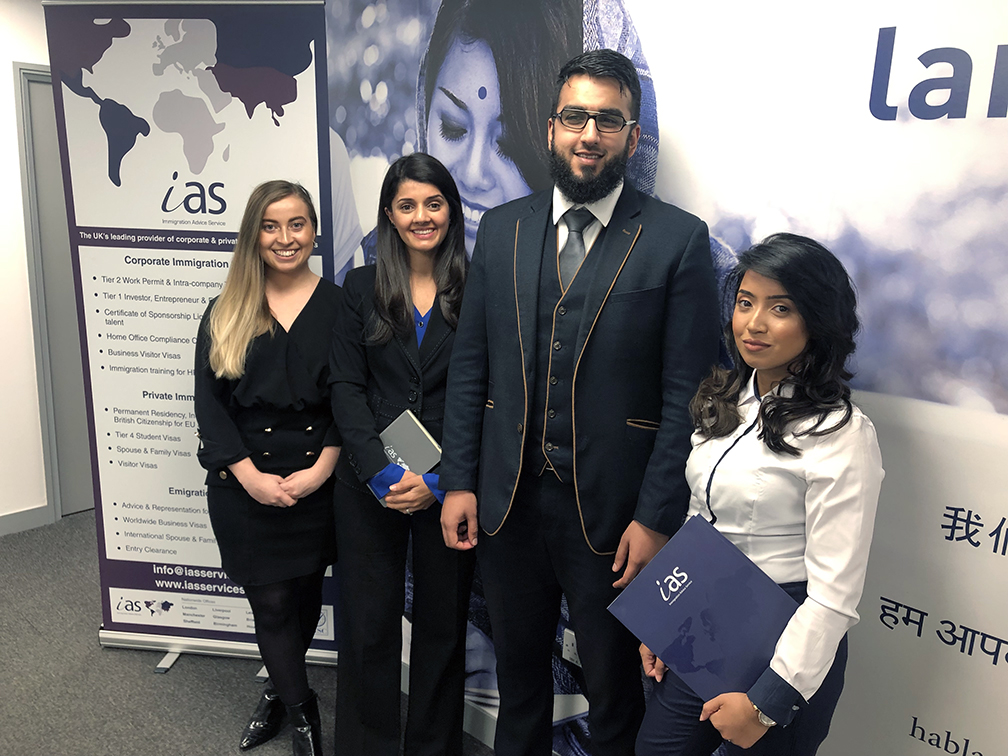 The Advice Package
During this untimed Advice Session with our professional immigration lawyers in London, you will receive our comprehensive advice, completely tailored to your needs and your situation.
Request the Advice Package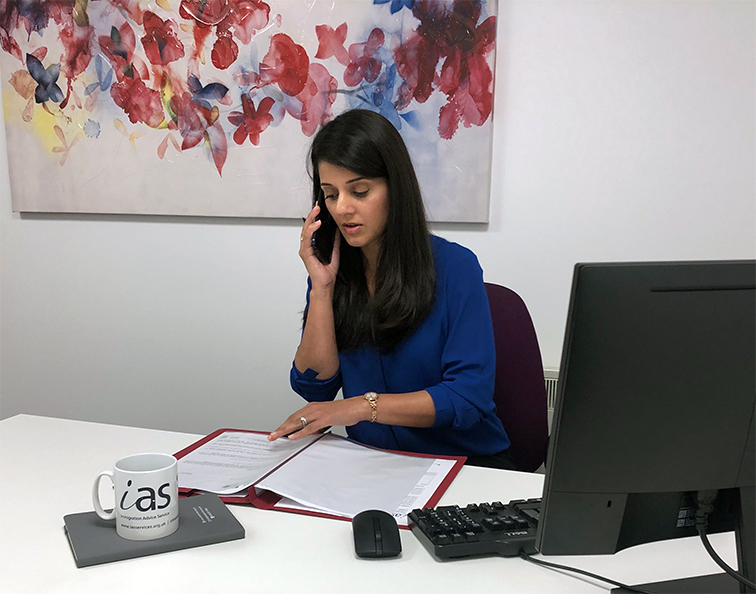 The Application Package
With our Application Package, your dedicated immigration lawyer will advise you on your application process and eligibility. Your caseworker will then complete and submit your forms to the Home Office on your behalf.
Request the Application Package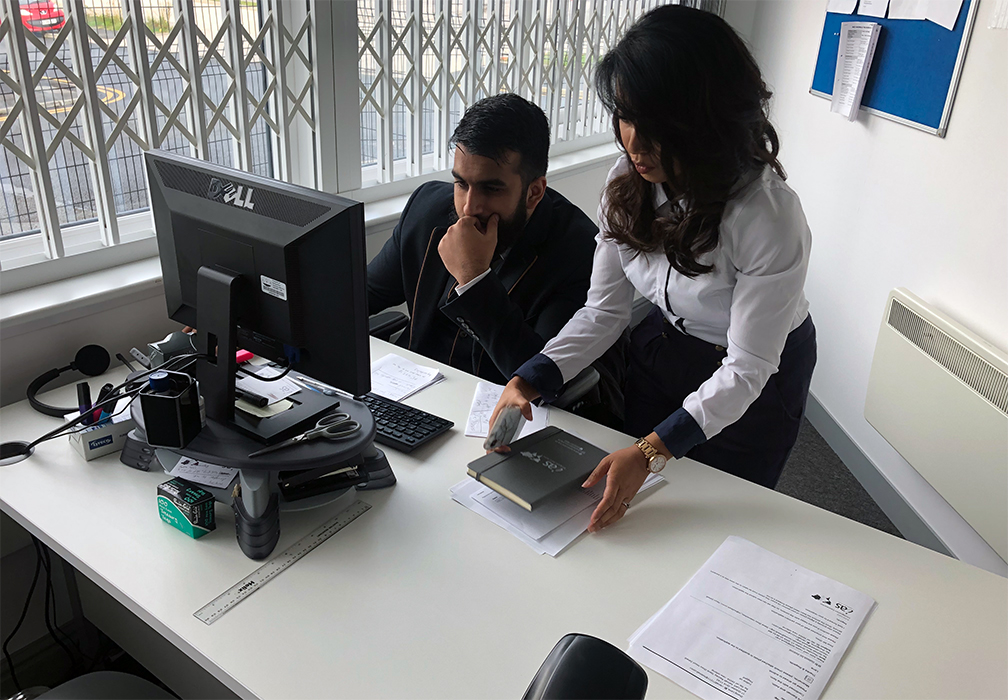 The Fast Track Package
Our Fast-Track Application Package is a premium service for those who need to submit their application in time with their deadlines. Your case will become a top priority for our lawyers and you will benefit from our highest-quality services.
Request the Fast Track Package
The Appeal Package
By choosing our Appeal Package, you can rely on our lawyers' legal knowledge and experience to ensure you have the highest chance of a successful appeal. We will also fully represent you in any hearings/tribunals.
Request the Appeal Package
Related pages for your continued reading.
Frequently Asked Questions
The O-1 Visa is a nonimmigrant visa, which means you're expected to return to your home country once it's expired.
With that said, you may be able to switch to a different type of visa which would allow you to then apply for a Green Card, although the route you take would depend on your individual circumstances.
Some get confused by these two visas, but the difference is quite simple: if you're the main applicant then you'll need to apply for an O-1 Visa, whereas if you're accompanying the primary applicant as part of their work then you'll need an O-2 Visa instead.