P2 (Reciprocal Exchange Program for Performers) Visa
P2 visa is a nonimmigrant classification that allows foreign performers to enter the U.S. temporarily to perform in cultural programs sponsored by an employer or organization.
If you are trying to obtain a P-2 visa, contact us at +1 844 290 6312 for immediate help & assistance with your situation. We're here to help you in person, over the phone, or online.
What is a P-2 visa?
The P-2 visa is a Non-Immigrant visa that allows performers, artists, and entertainers to be employed in the United States to perform individually or as part of an entertainment group.
The visa allows an artist or entertainer to come to the United States if they are invited by an established U.S. entity. The artist must be coming to the U.S. as part of a reciprocal exchange program between a U.S. organization and a foreign organization, where both organizations are involved in the same type of entertainment business (such as dance, music, theater, or sports).
You can stay for up to one year in the initial period of your work visa, which is the time needed to complete the event, competition, or performance. If you need more time to finish what you started, you can extend your stay in increments of up to one year.
In order to obtain a P-2 visa, you must be able to show that you have been offered employment with a specific employer, who has obtained approval from the Secretary of Labor for your employment. You must also show evidence that you are qualified to perform in your field.
"I'm very happy with the standard of training received on the OISC Level 1 course, i passed my exam. Thank you!"
"My application was approved and a huge weight has been lifted from our shoulders this year "
"We used this service for the spouse visa extension application to assure that all the information was valid and correct."
Benefits of a P-2 Visa
A P-2 Visa is a great option for performers who want to work in the United States.
With a P-2 visa, you can:
Work as an entertainer, musician, or dancer
Perform in a film, TV show, commercial, or play
Perform at an event like a festival or concert
Be an athlete who plays on a team in the United States
Work as an artist, including fashion models and art dealers
Perform at charity events or fundraisers.
Eligibility Criteria for the P-2 Visa
If you are an artist entering the United States through a government-recognized reciprocal exchange program, you must be accompanied by a designated sponsor. At present, five P-2 reciprocal agreements have been negotiated between the following organizations:
The American Federation of Musicians (U.S.) and the American Federation of Musicians (Canada);
Actor's Equity Association (U.S.) and the Canadian Actors' Equity Association;
Actor's Equity Association (U.S.) and the British Actors' Equity Association;
The International Council of Air Shows and the Canadian Air Show Association.
The Alliance of Canadian Cinema Television and Radio Artists (ACTRA) and the Screen Actor Guild – American Federation of Television and Radio Artists (SAG-AFTRA).
US Citizenship and Immigration Services (USCIS) has stated that it will not accept any agreements other than those listed in the regulations for the P-2 visa. If a reciprocal agreement other than the five listed above is submitted, USCIS will review the agreement to determine if it meets the regulatory standard.
In addition, you must be able to demonstrate skills comparable to those of other US artists and entertainers who participate in the program.
Documents Needed for the P-2 Visa Petition
To apply for a P-2 Visa, your sponsoring labor organization in the United States or your U.S. employer must file Form I-129, Petition for a Non-Immigrant Worker.
Along with Form I-129, you must include the following documents in your application for the P-2 Visa Petition:
A written consultation with a local labor organization
A copy of the formal reciprocal exchange agreement between the U.S. organization(s) sponsoring the artist or entertainer and the foreign organization(s) which will receive them
A statement from the sponsoring organization describing how the reciprocal exchange of United States artists or entertainers will benefit or otherwise affect the specific petition for which classification is sought
Evidence that you and the U.S. artist or entertainer subject to the reciprocal exchange agreement are professionals with comparable skills, and that your terms and conditions of employment are similar
Evidence that an appropriate labor organization in the United States was involved in negotiating, or has concurred with, the exchange of artists and entertainers between the U.S. and foreign countries
A schedule of performances, including dates and locations if the events or performances will take place in multiple areas like on a tour
If you provide documents in a foreign language, you must include a full English translation along with certification from the translator verifying that the translation is complete and accurate, along with their credentials.
Application Process for a P-2 Visa
To apply for a P-2 Visa, artists, and entertainers must first be sponsored by a U.S. employer or sponsoring labor organization. A Petition for a Non-Immigrant Worker (Form I-129) must be filed by the employer or labor organization. The application process then proceeds as follows:
A sponsor files Form I-129 (Petition for a Nonimmigrant Worker) to the USCIS on behalf of an artist or entertainer
The sponsor pays the application fee for you
The sponsor submits all the necessary evidence paperwork
After USCIS receives your petition and determines that it is complete, you will be notified in writing when you will have to go to your local USCIS Application Support Center for biometrics services. Failure to attend the biometrics services appointment may result in the denial of your petition.
Additionally, an Online Nonimmigrant Visa Application form (DS-160) must be submitted for temporary travel to the United States. This form is filled out online and submitted to the Department of State website. The consular officer assesses the information entered on the DS-160 and determines whether you are eligible for a nonimmigrant visa based on your interview.
Note that a Form I-129 petition must be filed within 6 months before you plan to start working, not before that.
P-2 Visa Application Cost
The P2 (Reciprocal Exchange Program for Performers) visa application cost is $460.
It is the responsibility of the applicant to pay all associated costs related to the processing of the application. These costs include P2 visa fees, medical examinations, biometrics fees, and visa issuance fees.
To pay your fee, you may use a money order, personal check, or cashier's check. You can also pay with a credit card by filling out Form G-1450 Authorization for Credit Card Transactions. When paying by check, be sure to make it out to the U.S. Department of Homeland Security.
Note that the filing and biometric service fees are non-refundable, regardless of any action USCIS takes on your application, petition, or request.
Application Process for the Extension of Stay
If you want to extend your stay in the United States, you have to file Form I-539 with U.S. Citizenship and Immigration Services (USCIS) before your authorized stay expires. If you overstay your visa or otherwise remain in the United States longer than authorized, you could be barred from returning and/or removed (deported) from the United States.
You may apply to extend your stay in the United States if you were lawfully admitted into the country with a nonimmigrant visa, your nonimmigrant status remains valid, you have not violated the conditions of your admission, and your passport is valid for at least another year.
A petition for an extension must be filed with the following:
The appropriate supplements for the classification
A letter describing the proffered employment
A copy of the last 2 pay stubs and the most recent W-2 for the beneficiary, if applicable
Evidence that the beneficiary continues to meet the licensing requirements for the profession or occupation
When applying for an extension of stay, visa increments of up to one year are usually granted in order to continue or complete the event, competition, or performance.
P-2 Visa Processing Time
Usually, it can take up to 90 days with regular processing.
There are a few factors that determine the processing time for a P2 visa application. The first is how fast the Department of Homeland Security (DHS) can process your application. This depends on how many applications they have to deal with at any given time, and whether or not there are any security concerns about your application. If you have any criminal history or are otherwise flagged for additional screening, it could slow down your application.
The other factor affecting processing time is how quickly your employer submits documents to support your petition. The sooner they do this, the sooner DHS can begin reviewing them and decide whether or not to approve your P2 visa application.
What Happens After You Apply?
If your petition isn't signed, or if the correct fee isn't paid when it's submitted, USCIS will reject your petition and let you know that it's deficient. You can correct the deficiency and resubmit the petition. Your petition won't be considered properly filed until USCIS accepts it.
Once USCIS accepts your application, the agency will check it for completeness. If you do not completely fill out the form, USCIS may deny your petition.
When the USCIS approves your petition for a nonimmigrant worker, you can apply at a U.S. embassy or consulate. The process for applying for a visa varies by U.S. Embassy or Consulate.
Essential Support Personnel
All P-2 visa holders can sponsor essential support personnel to join them in the United States.
To obtain this, the petitioner must be able to prove to USCIS that an essential support personnel is integral to the successful performance of the P-2 athlete, team, entertainer, or entertainment group because he or she performs support services that cannot be readily performed by a U.S. worker and which are essential to the successful performance of the P-2 nonimmigrant.
A sponsor will need to submit the following forms to get approval for essential supporting personnel:
Separate Form I-129 for support personnel
A written consultation from a labor organization
A statement describing the support person's prior experience and current skills that are essential to the well-being of the P-2 artist or entertainer
A copy of a written contract or a summary of the terms of an oral agreement under which the support person will be employed
P-2 group members can be included on a single petition, but essential support personnel must have their own petition.
How Can Total Law Help?
If you are a foreign artist, musician, or actor who wants to perform in the United States, we can help.
Our lawyers at Total Law understand the P-2 visa application process and how to overcome challenges that may arise during this process. Our staff of lawyers, paralegals, and support staff are ready to assist you with any questions or concerns you may have about your P-2 visa application or any other type of U.S. visa application.
We will review your P-2 application to ensure that it is complete and that you have the best possible chance of success. We will guide you through the process and make sure all documents are submitted on time.
We are happy to help with any questions you may have about the P-2 visa program. Contact us at +1 844 290 6312 for immediate help and assistance with your situation. We're here to help you in person, via the phone, or online.
Advice Package
Comprehensive immigration advice tailored to your circumstances and goals.
Application Package
Designed to make your visa application as smooth and stress-free as possible.

Fast Track Package
Premium application service that ensures your visa application is submitted to meet your deadline.
Appeal Package
Ensure you have the greatest chance of a successful appeal. We will represent you in any case.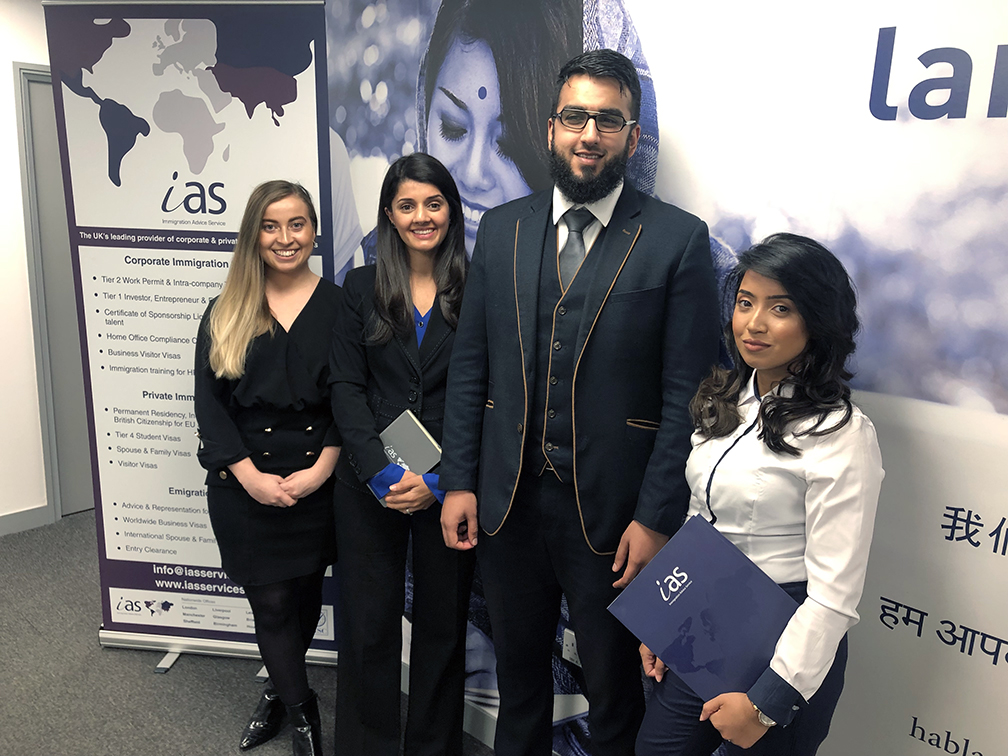 The Advice Package
During this untimed Advice Session with our professional immigration lawyers in London, you will receive our comprehensive advice, completely tailored to your needs and your situation.
Request the Advice Package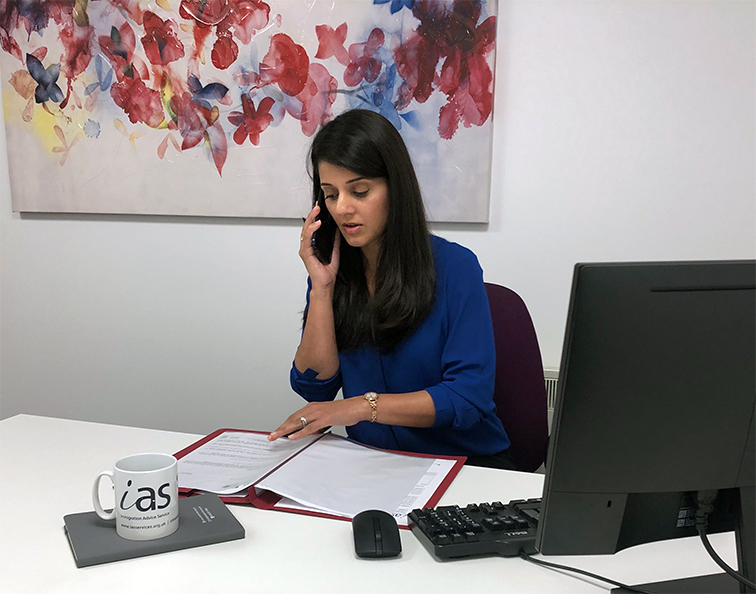 The Application Package
With our Application Package, your dedicated immigration lawyer will advise you on your application process and eligibility. Your caseworker will then complete and submit your forms to the Home Office on your behalf.
Request the Application Package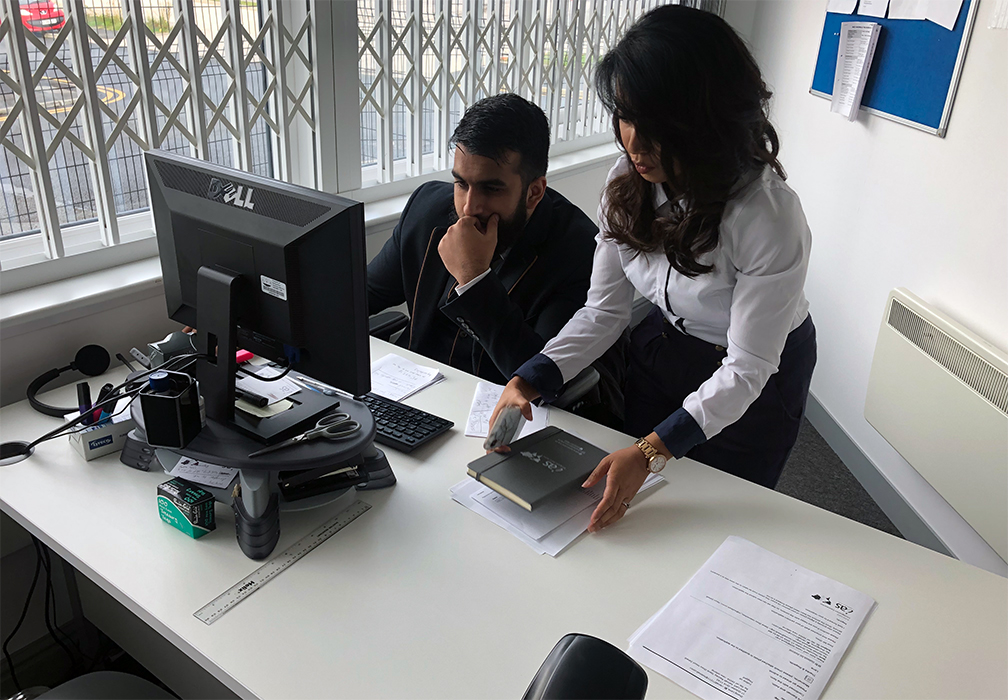 The Fast Track Package
Our Fast-Track Application Package is a premium service for those who need to submit their application in time with their deadlines. Your case will become a top priority for our lawyers and you will benefit from our highest-quality services.
Request the Fast Track Package
The Appeal Package
By choosing our Appeal Package, you can rely on our lawyers' legal knowledge and experience to ensure you have the highest chance of a successful appeal. We will also fully represent you in any hearings/tribunals.
Request the Appeal Package
Related pages for your continued reading.
Frequently Asked Questions
If you are a foreign national who has been offered work in the United States as an artist or entertainer, you may be eligible for a P2 visa.
The P2 visa is available to artists and entertainers who are coming to the United States for a temporary stay. The USCIS defines artists and entertainers as people who perform in the fine arts, motion picture or television industry, or athletics.
You may also be eligible if you're coming to the U.S. to participate in an art competition or festival that has international recognition as outstanding in its field of endeavor.
A reciprocal exchange program, also known as an artists' exchange program, is a way for artists to travel and perform in another country.
This type of program typically takes place between two countries, where each participating country sends performers to the other country and receives performers from the other country.
The P2 visa allows foreign artists and entertainers to enter the United States for a temporary period. This time is limited to one year, with an option to extend it in increments of up to one year.