Study in The States
If you plan to study in the States, then you will need the appropriate visa. There are several types of US study visas, find out more about the educational opportunities in the United States.
Do you need assistance with your student visa application? Our immigration lawyers can guide you through the application process. For more information, get in touch with our team today on +1 844 290 6312.
How can I study in the States?
The USA is home to many of the world's top-class educational institutions, making the country a desirable place to study for millions of international students from all over the globe.
To study in the States you must hold an appropriate visa, this also applies to citizens from countries eligible for the Visa Waiver Programme. There are three types of US study visas, the right one for you will depend on the type of course of study that you will be undertaking.
The two main types of student visas are the F1 Visa, intended for academics students, and the M1 Visa, intended for vocational students. The final type of student visa is the J1 visa which can be used by those participating in exchange visitor programs.
It's important to note that the US student visas grant you nonimmigrant status, this means that you will only be permitted temporary entry in the United States and they cannot be used to obtain permanent residency.
"We used this service for the spouse visa extension application to assure that all the information was valid and correct."
"Thanking you so much for helping me and my wife live together for now and the distant future. We are grateful for your help and patience. "
"Spouse visa uk application was successful after working with your staff. I recommend this company the IAS for immigration services. "
The F1 Visa
The F1 Visa is the most popular type of US study visa, this visa is for international students who will attend a full course of academic study at a college, university or high school. It can also be used by those attending a language training program. The F1 Visa will allow you to stay in the US for the duration of your course, you will also be able to travel freely in and out of the US during this time.
To be eligible for the F1 Visa you must have an offer to study on a course from an educational institution that has been approved by the US Citizenship and Immigration Services (USCIS) with SEVP certification. You will also need to prove that you have adequate knowledge of the English language, provide evidence that you have the funds to cover at least the first year of your study and you will also need to prove that you intend to return to your home country after you have finished your course of study.
To apply you must first obtain Form I-20 from your academic institution, only SEVP certified schools will be able to provide you with this. You will also need to register on the Student and Exchange Visitor Information System (SEVIS) and pay the SEVIS fee. Following this, you will need to submit an online visa application by completing Form DS-160 and you will then need to schedule an interview at your local US Embassy or Consulate. You will need to bring your supporting documents with you to your visa interview after which a Consular officer will decide whether you are eligible for the F1 Visa.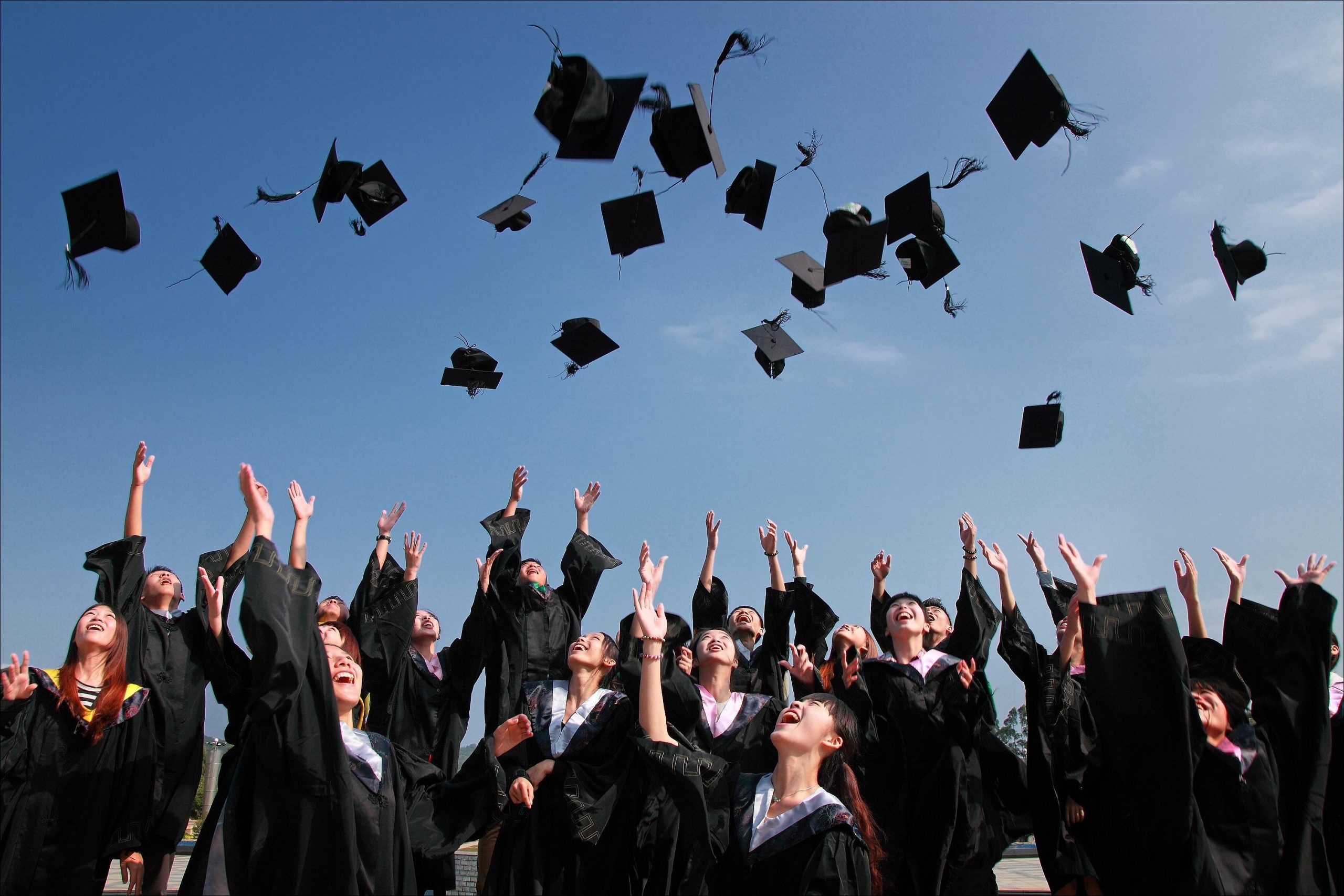 The M1 Visa
The M1 visa is for international students enrolling on a full course of study at a vocational or other recognized nonacademic institution, the type of courses eligible for this visa include those such as cooking, mechanical classes, flight schools, cosmetology and other types of courses that can be classed as vocational.
Apart from the different course types, the eligibility requirements for the M1 Visa are similar to the F1 Visa. Applicants must have an offer to study at an institution with SEVP certification, have adequate English proficiency, be able to provide evidence of funds for the first year of study and will need to prove that they have strong ties to their home country.
The application process for the M1 Visa is the same as the F1 Visa. You will need to obtain an I-20 Form from one of the SEVP certified schools that offer a vocational course, register on the SEVIS, submit an online visa application and attend a visa interview.
The J1 Visa
The J1 Visa is for individuals who have been approved to participate in an exchange visitor program in the US. The J1 Visa can be used by college, university and high school students. However, this visa type is not just for students, it can also be used by a variety of exchange visitors including au pairs, camp counsellors, interns, researchers and more.
Under the J1 student category, an international student can participate in a full-time course of study at American universities or colleges, they also may be able to participate in a student internship program if this fulfils educational objectives of their academic programme in their home country. To qualify, J1 students must be funded by either the US government, the government in their home country or by an international organization that the United States is a member of.
To apply for a J1 Visa you must first be accepted into an exchange visitor program by a designated sponsor organization. Following this the application process is similar to the other student visas, you will need to register on SEVIS, pay the SEVIS fee, complete the online visa application form and attend an interview at a US Embassy or Consulate.
Dependents of foreign students
One of the benefits of the US students visas is that each of them allows you to bring family members to join you in the United States. In order for your family members to join you, they will need to apply for one of the relevant student dependent visas, these include the:
F2 Visa – for dependents of F1 Visa holders
M2 Visa – for the dependents of M1 Visa holders
J2 Visa – for the dependents of J1 Visa holders
The family members that you can bring with you to the US as a student visa holder include your spouse and any unmarried children who are under the age of 21 and not living an independent life.
In order for your family members to apply for these visas, you must obtain an I-20 for them also from your chosen educational institution. They will then also have to apply online and schedule a visa interview.
How can Total Law help international students?
If you wish to study in the states, our team of expert immigration lawyers are here to help. Applying for a student visa can be a complex process, from knowing which visa to choose to meeting the strict eligibility requirements. Our lawyers can act as your step by step guide to the student visa application process.
We can advise you about the best type of visa for you and can also assess your eligibility. Once you have decided which visa to apply for our lawyers will help you complete the relevant application forms and prepare your supporting documents ahead of your visa interview.
For more information about our student visa application serves, contact our team today on +1 844 290 6312.
Advice Package
Comprehensive immigration advice tailored to your circumstances and goals.
Application Package
Designed to make your visa application as smooth and stress-free as possible.

Fast Track Package
Premium application service that ensures your visa application is submitted to meet your deadline.
Appeal Package
Ensure you have the greatest chance of a successful appeal. We will represent you in any case.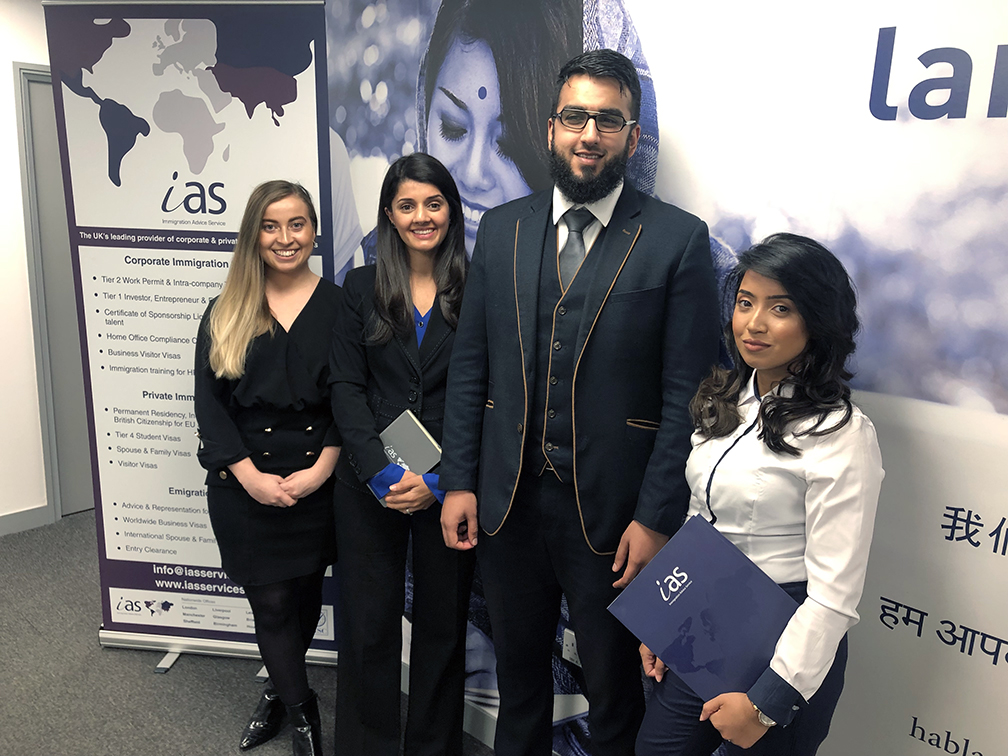 The Advice Package
During this untimed Advice Session with our professional immigration lawyers in London, you will receive our comprehensive advice, completely tailored to your needs and your situation.
Request the Advice Package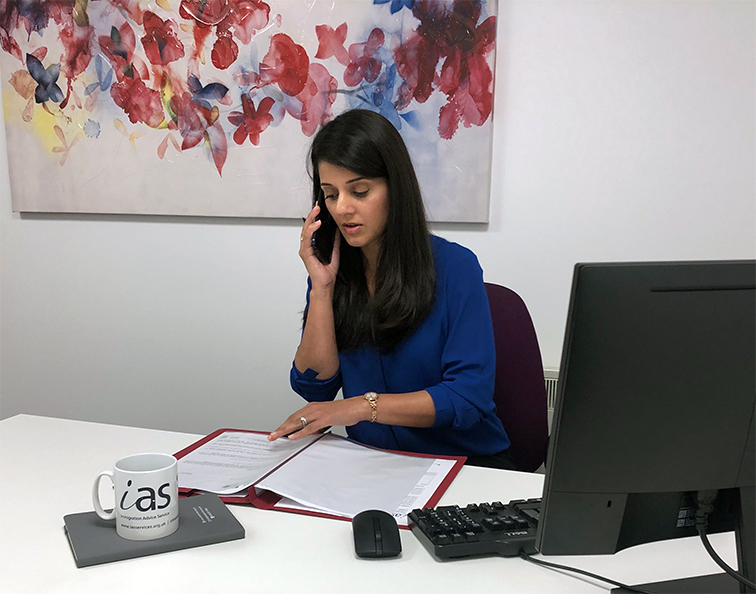 The Application Package
With our Application Package, your dedicated immigration lawyer will advise you on your application process and eligibility. Your caseworker will then complete and submit your forms to the Home Office on your behalf.
Request the Application Package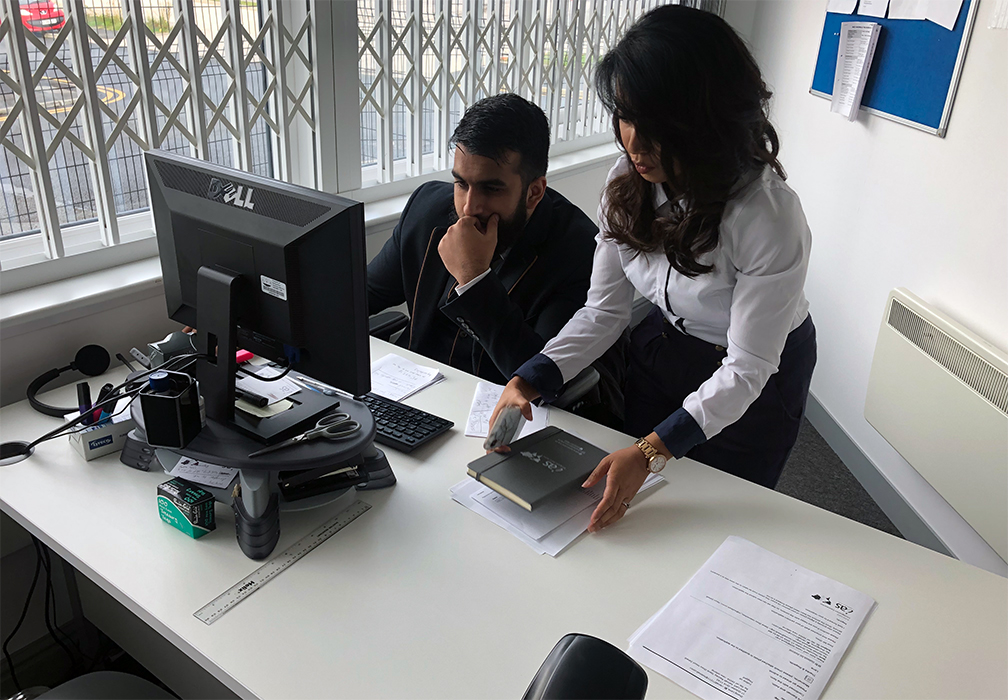 The Fast Track Package
Our Fast-Track Application Package is a premium service for those who need to submit their application in time with their deadlines. Your case will become a top priority for our lawyers and you will benefit from our highest-quality services.
Request the Fast Track Package
The Appeal Package
By choosing our Appeal Package, you can rely on our lawyers' legal knowledge and experience to ensure you have the highest chance of a successful appeal. We will also fully represent you in any hearings/tribunals.
Request the Appeal Package
Related pages for your continued reading.
Frequently Asked Questions
There are two fees associated with the cost of applying to study in the states, this includes the I-901 SEVIS fee and the visa application fee.
For F1 and M1 students, the SEVIS fee is $350 whilst for J1 students it is $220.
The visa application fee for all student visas is $160.
Whilst you study in the states on a US student visa you can also work on campus for up to 20 hours per week during term time and 40 hours per week during school breaks.
You may be able to do some off-campus work but the requirements for this are more strict, you will need to speak to your designated school official to find out whether you are able to participate in off-campus work.
SEVIS is the Student and Exchange Visitor Information System, it is a web-based system that was designed by the Department of Homeland Security to maintain information on both foreign nationals who study in the states and SEVP certified schools. Designated school officials can also access information about student records on SEVIS.
An SEVP certified school is an educational institution that has been approved by the DHS to accept and enrol international students. An international student can only study in the states if they have been accepted by one of these schools.