L2 Visa - for Dependents of L Visa Holders
If you are an L1 Visa holder you can bring your spouse and children under 21 years of age to the U.S. with you under the L2 Visa.
If you need help with submitting an L2 visa application or another US Visa application contact Total Law immigration lawyers on +1 844 290 6312 for immediate assistance with your situation. We're available in-person, via phone or online.
What is an L2 visa?
An L2 Visa is a non-immigrant permit that is issued to eligible dependents of foreign workers employed in the United States.
An L2 Visa allows you to join a family member who is residing in the U.S. under an L1 Visa.
Eligible family members include spouses and unmarried children under the age of 21.
Since the L2 Visa is granted for dependents of the L1 Visa, let's take a look at what the L1 Visa involves, as it's important to understand this.
What is an L1 visa?
There are two types of L1 Visa: the L1A visa and L1B visa.
L1A Visa
The L1A Visa is for individuals working in an eligible management or executive job.
The exact nature of the job role is set out in the U.S. immigration rules and applicants must be able to show that they meet the requirements.
The L1A Visa is granted for a term of three years and can be extended for up to seven years.
L1B Visa
The L1B Visa is designed for 'specialized knowledge staff.'  This applies to individuals with skills and knowledge of the business's products, proprietary techniques, systems, procedures or management.
The L1B Visa is issued for three years and can be extended for up to five years.
The L1 Visa cannot be used to obtain a Green Card. It is however worth noting that the requirements of the L1A Visa are similar to the requirements for the EB1C Visa,  which is an employment-based Green Card. Get in touch if you're not sure of the best U.S. visa route for your situation.
"We used this service for the spouse visa extension application to assure that all the information was valid and correct."
"Thanking you so much for helping me and my wife live together for now and the distant future. We are grateful for your help and patience. "
"Spouse visa uk application was successful after working with your staff. I recommend this company the IAS for immigration services. "
L2 Visa requirements
The L2 Visa is for the dependents of L1 Visa holders. If L1 Visa holder changes to another visa, the L2 Visa holder must also do the same based on their category of visa.
The L1 visa is usually issued to foreign specialized workers who are going to be employed in a branch of their company in the U.S.
So if your spouse or parent is currently in the U.S. under the L1 permit, you can apply for an L2 Visa.
Only immediate family members are eligible to apply, such as spouses and children. Grandparents, siblings, aunts, uncles, cousins, etc. are not eligible for the L2 Visa.
This means that you must fit into one of the two categories below for the L2 Visa:
You are the spouse of an L1 Visa holder
You are the unmarried child under the age of 21 of a foreign specialized worker
If you do not fall into one of those categories, you may still enter the U.S. to visit your family. For example, you can apply for a B2 Tourist Visa. Contact us to find out the best route to submitting a U.S. visa application.
L2 Visa required documents
To apply for an L2 Visa, you can submit your visa application form together with the L1 Visa petition, or you can file it at a later date.
In either case, you will need to submit certain documents to support your L2 visa application and to prove your eligibility.
L2 required documents include:
Completed Form DS-160, the 'Online Non-immigrant Visa Application'
A valid passport for you
A valid passport for each of your children and/or spouse, if they are travelling with you
One photograph of each applicant, showing the full face. It must comply with the photograph guidelines provided by your local U.S. consulate
An original birth certificate for every applicant under the age of 14
An original marriage certificate (if you are the dependent spouse of an L visa holder)
A copy of the approved L petition
A confirmation letter from the primary L1 visa holder
A letter from the L1 visa holder's employer
You may be required to submit further information to USCIS depending on your circumstances.
Missing documents are one of the common reasons for a U.S. visa application to be rejected so all necessary documents should be compiled and submitted promptly.
How can I work under an L2 Visa?
The L2 Visa allows spouse holders to work, although children of L1 visa holders do not qualify to work, only spouses do.
Dependent spouses of L1 Visa holders can live and work in the U.S. under an L2 visa.
In the U.S. you need to apply for an EAD (Employment Authorization Document) before you can seek employment. This is called an L2 visa work permit.
If your EAD is approved, you should then apply for a Social Security Number (SSN). The SSN is a document that will be requested by employers in the U.S.
Once you have your EAD, you will be able to apply for part-time or full-time jobs at any U.S. business. The U.S. Citizenship and Immigration Services (USCIS) refers to this as 'open market employment authorization.'
Note that your EAD will only be valid for two years but you can extend it as many times as you need, as long as your L2 visa remains valid.
How long does the L2 Visa last?
Your L2 Visa will last for the same length as the principal L1 Visa holder's L1 Visa lasts. In other words, you can stay in the U.S. for as long as your parent or spouse holds a valid permit.
As a general rule, an L1 Visa is valid for up to three years.
Can the L2 visa be extended?
If the L1 Visa is extended, then the L2 dependent Visa is also eligible for extensions, and in most cases, if the L1 Visa has been extended, the L2 Visa will also be extended.
The length of time an L2 Visa can be extended for depends on the type of L Visa held by your relative, this being a maximum of five or seven years.
In order to apply for a new visa, the visa holder will need to spend at least 12 months outside the U.S. before they can apply for a new visa. This is the same for both L1 and L2 visas.
If you wish to spend more time in the U.S., you may be able to apply for a different permit while your current visa is still valid.
Note that when the visa of the L1 holder expires, the L2 Visa holder must also return to their home country.
Can you switch to a new visa?
Yes, generally you will be eligible to switch from the L2 Visa to another U.S. visa category.
Depending on your circumstances and which new visa you wish to apply for, you could switch to the F1 Student Visa, the H1B Visa, the H4 Work Visa, or even the L1 Visa if you meet the requirements.
Again, depending on your circumstances, if you have an Employment Authorization Document (EAD), you could request that your employer sponsors you for the H1B Visa.
If your L1 Visa holder switches their visa category while you are resident in the U.S., your status will also change.
For example, if your relative moves from an L1 to an H1 Visa, you can similarly switch from the L2 to the H2 Visa.
Note that your EAD issued under the L2 Visa status will not be valid after you switch visas, and you will need to apply for a new one.
How can Total Law help me?
Total Law immigration lawyers can work with you to compile a robust L2 Visa application (or any other U.S. visa application) so that it has the best chance of being accepted whilst reducing delays.
In order to submit a successful U.S. visa application, you must submit a comprehensive batch of evidence. For example, it is crucial to properly demonstrate your relationship with the main L Visa holder, and to ensure no key documents are missed out.
Total Law can remove the stress from your L2 Visa application process, as you will be paired with one of our experienced U.S. and UK immigration lawyers, who will:
Review your case
Ensure you are eligible
Prepare a Letter of Representation to highlight the merits of your visa application
Liaise with USCIS throughout the visa application process
Liaise with your L1 Visa holder
Support you and your loved ones through the entire L2 application process
Call us today on +1 844 290 6312 to speak with one of our immigration experts and learn more about our services. Alternatively, complete the quick online enquiry form.
Advice Package
Comprehensive immigration advice tailored to your circumstances and goals.
Application Package
Designed to make your visa application as smooth and stress-free as possible.

Fast Track Package
Premium application service that ensures your visa application is submitted to meet your deadline.
Appeal Package
Ensure you have the greatest chance of a successful appeal. We will represent you in any case.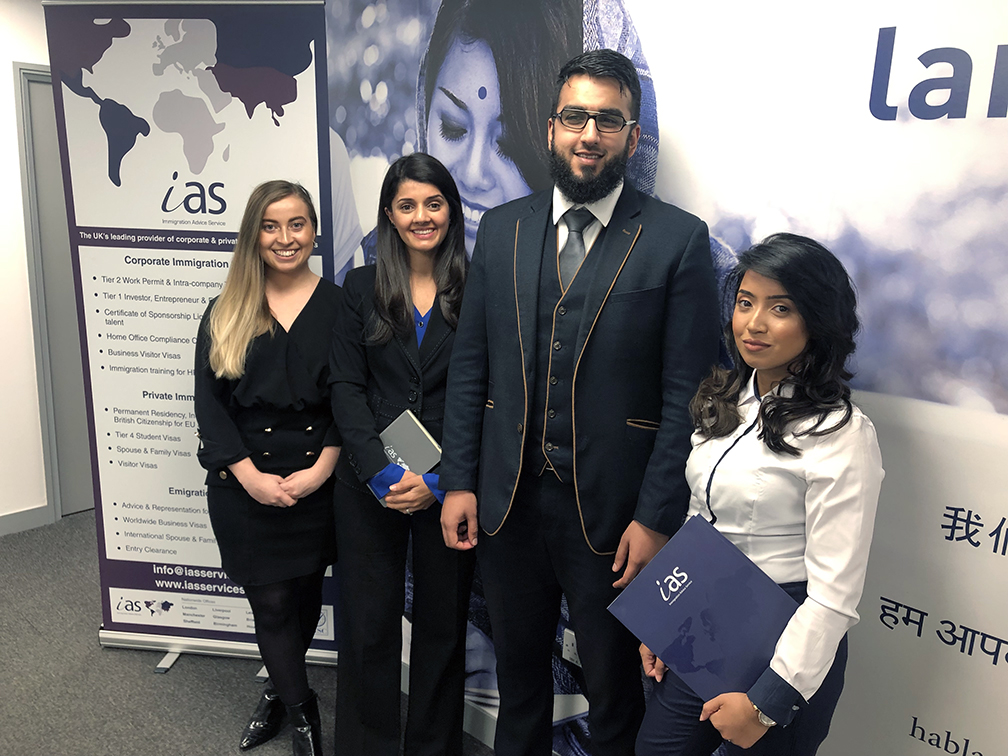 The Advice Package
During this untimed Advice Session with our professional immigration lawyers in London, you will receive our comprehensive advice, completely tailored to your needs and your situation.
Request the Advice Package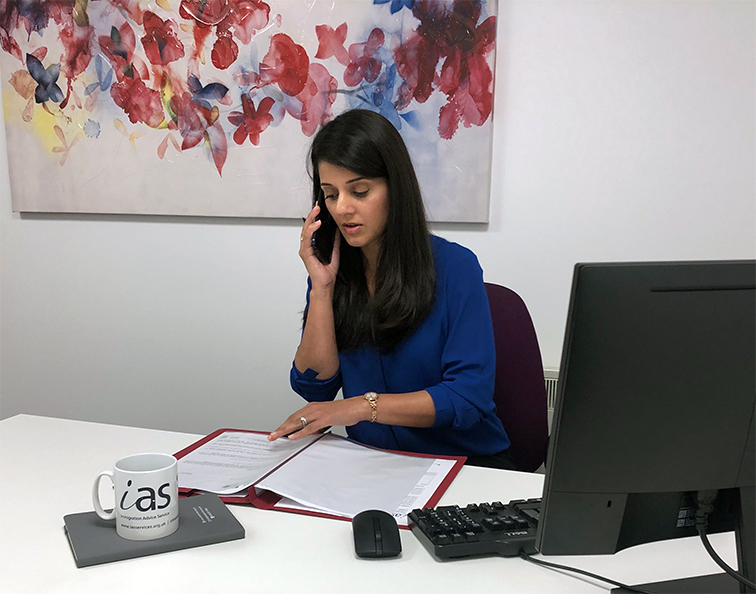 The Application Package
With our Application Package, your dedicated immigration lawyer will advise you on your application process and eligibility. Your caseworker will then complete and submit your forms to the Home Office on your behalf.
Request the Application Package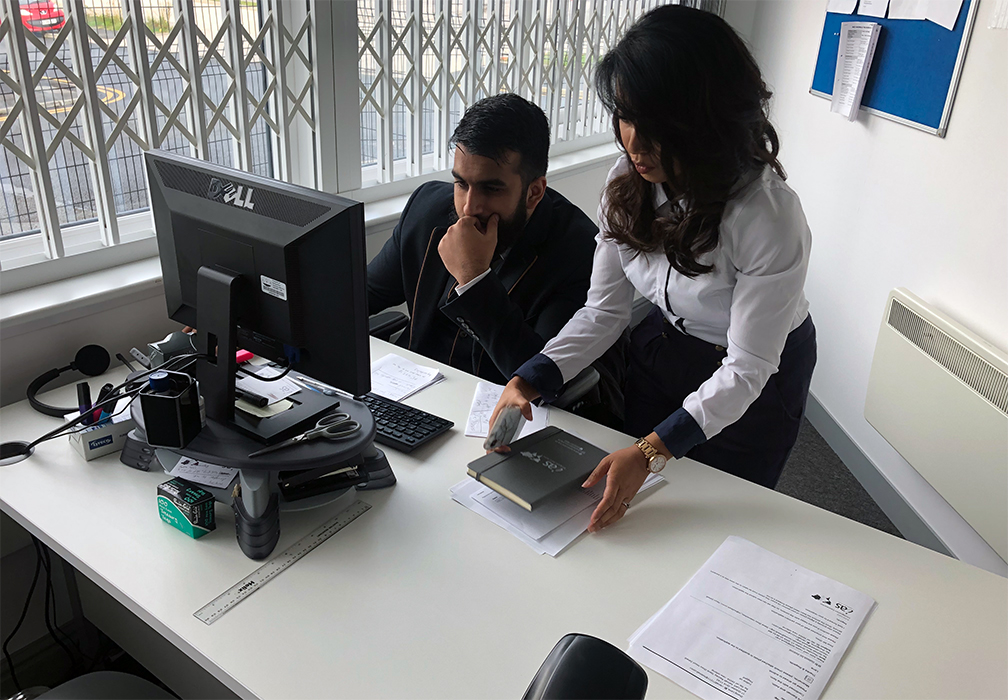 The Fast Track Package
Our Fast-Track Application Package is a premium service for those who need to submit their application in time with their deadlines. Your case will become a top priority for our lawyers and you will benefit from our highest-quality services.
Request the Fast Track Package
The Appeal Package
By choosing our Appeal Package, you can rely on our lawyers' legal knowledge and experience to ensure you have the highest chance of a successful appeal. We will also fully represent you in any hearings/tribunals.
Request the Appeal Package
Related pages for your continued reading.
Frequently Asked Questions
An L2 Visa affords several benefits, including being able to do the following:
Attend school in the U.S.
Work either part-time or full-time. (After obtaining an EAD)
Open a bank account
Apply for another nonimmigrant status visa
Apply for an adjustment of status and get an immigrant permit (Green Card)
Travel freely within and outside the U.S.
If you wish to have the further benefits of settling in the U.S. with the aim of applying for U.S. citizenship, you will need to change your status and apply for a different visa once in the country.
On average, it takes about 30 days to get a decision about your L2 visa, after submitting the application and required documents.
No, the L2 Visa holder can only stay in the U.S. as long as the L1 holder continues to maintain their L1 status. However, you could switch to another visa type.
Yes, spouses on an L2 Visa can work after they receive their EAD.
They can work in any job role or in self-employment.
Note that it can take months to have your EAD approved.
An L2 EAD is valid for 2 years but can be renewed indefinitely so long as you retain the L2 Visa status.