Sponsor Licence for Restaurant
If you are a UK employer and wish to hire foreign nationals to work in your restaurant, then you must apply for a Sponsor Licence.
For more information about sponsor licence applications for restaurants, including sponsor licence guidance and expert advice on how to meet the eligibility criteria, reach out to our immigration lawyers today on 0333 305 9375 or contact us online.
Overview of the Sponsor Licence for Restaurants
If you have a restaurant in the UK, you need to apply for a sponsor licence if you want to hire someone outside the UK. You'll need to pay the required fees and submit the application to the Home Office.
It is important to note that the Home Office can only grant applications from organisations, not individuals. So, if you do not have a duly registered business entity, you cannot apply for the sponsor licence for restaurants.
The Home Office will approve the sponsor licence applications if the role you want the foreign worker to fill is in tandem with the Standardised Occupation Codes.
When you get the sponsor licence, you can now employ the foreign national by issuing a certificate of sponsorship. The Home Office also requires you to check and confirm if the person you are employing has the right to work in the UK and for how long.
Failing to do so may result in the Home Office revoking the sponsor licence for your restaurant.
"I'm very happy with the standard of training received on the OISC Level 1 course, i passed my exam. Thank you!"
"My application was approved and a huge weight has been lifted from our shoulders this year "
"We used this service for the spouse visa extension application to assure that all the information was valid and correct."
You must meet certain eligibility requirements to apply for a sponsor licence for restaurants.
Your Restaurant is Based in the UK
Your restaurant must be in the UK and serve a UK customer base. Your application will be rejected if this condition is not met. You must also ensure that your business is legally operating in the UK. It must be a registered company and have a valid operating licence.
No Criminal Convictions
You must prove to the Home Office that neither you nor your restaurant has been convicted of any criminal offence like money laundering, fraud, tax evasion, or breaking UK  immigration rules.
Sponsor Licence Revoked Not Less Than 12 Months Ago
Your restaurant is not eligible to apply if they lost their sponsorship licence within the last 12 months.
Job Suitability
You must show that you have a genuine and suitable job requiring foreign workers. Your application must contain the specifics of the jobs you are offering. This is to prevent bogus job descriptions. You will need to show the Home Office the reason why you need the role in your restaurant.
Also, the job you are offering will need to meet the Standardised Occupation Codes. You must also have the means to pay the minimum salary threshold for the job that will be done in your restaurant by the foreign worker.
Lastly, you have to show the Home Office that the person you want to sponsor has relevant training for the job you have for them.
Means of Monitoring Sponsored Workers
When you apply for the sponsor licence, you need to show the Home Office that you can monitor overseas workers in your restaurant. This can be an HR arm that can verify the immigration status of your employers, track their attendance, keep tabs on their info and report to the Home Office in the case of absconding from duty.
Means of Managing Sponsored Employees
Your restaurant business must also have an arm that handles the sponsorship process. Typically, you must have three roles under this arm. They can be done by the same person or different people. The roles are:
An authorising officer who manages staff that use the sponsorship management system (SMS)
A key contact who is the bridge between your restaurant and the Home Office
A level 1 user who manages the SMS platform daily.
Why Do Restaurants Need Sponsor Licences?
Restaurants need sponsor licence because they cannot employ foreign nationals to work for them without them.
Once the sponsor licence is obtained, the business can recruit talent overseas. And it is important that restaurants also hire from overseas to get the versatile staff that can contribute to their restaurants' growth and serve a versatile customer base, as is found in the UK.
Types of Sponsor Licences for Restaurants
The type of sponsor licence you need to apply for depends on the kind of roles you need the foreign workers to fill. You can apply for a:
Temporary Worker Licence
This permits you to sponsor foreign workers temporarily. Maybe it is the peak of your business season, and you need extra hands. You can apply to get a temporary worker licence for your restaurants.
This is also the licence to apply for if the workers coming from overseas are coming to do volunteer work.
Worker Licence
This licence permits you to hire foreign nationals on a temporary or long-term basis. You can also apply for this if the roles are permanent.
Note that you can apply for both the worker and temporary licence for your restaurant.
Roles That Can Be Sponsored for Skilled Worker Visas in Restaurants
Here are the roles that you can sponsor to the UK after getting the sponsor licence:
Bar Management and Catering
Restaurant floor managers
Bar managers
Catering managers
Kitchen managers
Stewards
 Chefs
Pastry chefs
Chef-managers
Head Chefs
Chefs
Restaurant and Catering Management
Cafe Owners
Shop Managers
Restaurant Owners
Fish and Chip Managers
Operation Managers
How to Apply for a Sponsor Licence for Restaurants
The application for sponsor licence for restaurants is made online through the Sponsorship Management System. While making your application, you need to constantly save your progress to avoid you starting all over if you do not finish in one sitting.
You must submit the following when applying:
Your restaurant's address and contact details.
Information about the hierarchy of the restaurant.
Choose the kind of licence you are applying for.
State who the key contact person is in your business.
Make a list of all the supporting documents you intend to submit.
Before you submit the sponsor licence application form, you must pay the required fees.
After applying, you have to mail the submission sheet at the end of the application to the Home Office. You may also be required to send in supporting documents. You will find the email address on the submission sheet.
Note that if submitting online, the submission must be made by the authorising officer.
If you cannot send your documents by mail, you can reach the UK Home Office using the address on the submission sheet.
Apart from filing the online form, you must show the Home Office:
Why you need a sponsor licence.
The industry you are under.
Your organisational chart showing the manager, owner, board members and directors.
Your authorising officer's contact.
Your operating hours.
The job role(s) that need sponsorship.
The stipulated salary for each role.
The job description.
Experience, skill and education needed for the role.
The position of the role(s) on the organisational chart.
Documents Required for the Sponsor Licence Application for Restaurants
Here are the documents you are required to submit when making your application:
A copy of your restaurant's bank account statement.
A copy of proof of ownership or receipt of rent payment for the restaurant.
A copy of the last annual account audit.
A copy of the restaurant's VAT registration.
A copy of the restaurant's insurance certificate.
A copy of HMRC registration.
If you submit any statutory declaration or affidavit, they must be in the presence of a witness. The witness must be an independent and qualified person. They could be Councillors, solicitors, Notary Public, Commissioner for Oaths or Justice of the Peace.
When sending your documents via mail, you must ensure they are in JPEG, PNG or PDF formats. They should also be appropriately titled with not more than 25 characters. Your submission must be of high quality so it can be easily readable.
If your documents are in any other language other than English or Welsh, you have to include certified translated copies.
There are some fees you'll pay when applying for a sponsor licence. The amount you will pay depends on the size of your business and the kind of licence you want.
Small or Charitable Business
£536 for Worker and Temporary Worker Licence.
Free if you want to add a Worker licence to your existing Temporary Worker licence.
Free if you want to add a Temporary Worker licence to your existing Worker licence.
Medium or Large Business
£536 for a Temporary Worker licence.
£1,476 for a Worker licence.
£1,476 for a Worker and Temporary Worker licence.
£940 to add a Worker licence to an existing Temporary Worker licence.
Free if you want to add a Temporary Worker licence to a current Worker licence.
Determining the Size of the Business According to Home Office's Standards
You are regarded as a small business if two out of the following conditions are true about your restaurant:
You have 50 or fewer employees.
All your assets are not worth more than £5.1 million.
You have an annual turnover of not more than £10.2 million.
You are a charitable business if:
You are registered as a charity business in England, Wales, Scotland and Northern Ireland.
Your business was established by an ecclesiastical corporation.
You are a medium or big business if you do not meet any of the above requirements.
Managing and Maintaining Compliance for Your Sponsor Licence
If you want to maintain your status as a sponsor, you must comply with the rules and do your duties as a sponsor. You are required to:
Do a background check to ensure the foreigner you are sponsoring has the needed skill, educational and professional qualifications for the job. You must keep documents that prove this handy so you can present them whenever the Home Office requests for them.
Inform the Home Office if the sponsored worker is not complying with the terms of their visa. You are mandated to report the worker if they are absent from work for 10 days.
Only issue certificates of sponsorship to workers when the job you are offering is suitable for sponsorship.
Inform the Home Office of any major change in your restaurant. This change could be a takeover or merger, a switch of business or a change in location.
Inform the Home Office of any change in the condition of the sponsored worker. This change could be you withdrawing your certificate of sponsorship, the worker's contract ending, a promotion or a change in job function of the worker.
Note that the Home Office has the right to visit your restaurant before they make a decision on your sponsor licence application. This is called the Pre-licence compliance visit.
If they visit and are not convinced with what they saw, they will not approve your sponsor licence application.
Even after the sponsor licence is granted, the Home Office also has the right to visit your restaurant at any given time to check for compliance.
If they see that you fail to comply with the rules, the Home Office will penalise you as they see fit. The penalty could be:
Suspending or revoking your sponsor licence.
Downgrading your licence rating.
Reducing the number of certificates of sponsorship that you can issue.
Reporting you to any relevant law enforcement authority.
What is the Validity of the Sponsor Licence?
The Home Office approves sponsor licences for a length of 4 years. After this, you will need to reapply for renewal. This must be done before the current licence expires.
It may take some time for the renewal to be approved since the Home Office has to evaluate documentation of up to 4 years. This is to find out if your restaurant complied with the rules.
What Happens if My Application is Rejected?
If your application is rejected, the Home Office will tell you why. It is left for you to address those concerns before reapplying again.
How Can Total Law Help?
Total Law has expert immigration lawyers with years of experience and are well-versed in UK employment and immigration laws. Contact our team so we can review your case, review your documents and guide you on the next steps.
Getting a rejection after applying for a sponsor licence can be disheartening, especially considering the time and resources spent making the application. Our team can help increase your approval chances and save you money on reapplication.
Our lawyers are also on hand to help you assemble the proper documentation you need for your application. Whether it is a new application, a reapplication or a renewal, Total Law can help.
For more information about how we can help you or if you'd like to speak with one of our lawyers, call us on 0333 305 9375 or contact us online today.
Advice Package
Comprehensive immigration advice tailored to your circumstances and goals.
Application Package
Designed to make your visa application as smooth and stress-free as possible.

Fast Track Package
Premium application service that ensures your visa application is submitted to meet your deadline.
Appeal Package
Ensure you have the greatest chance of a successful appeal. We will represent you in any case.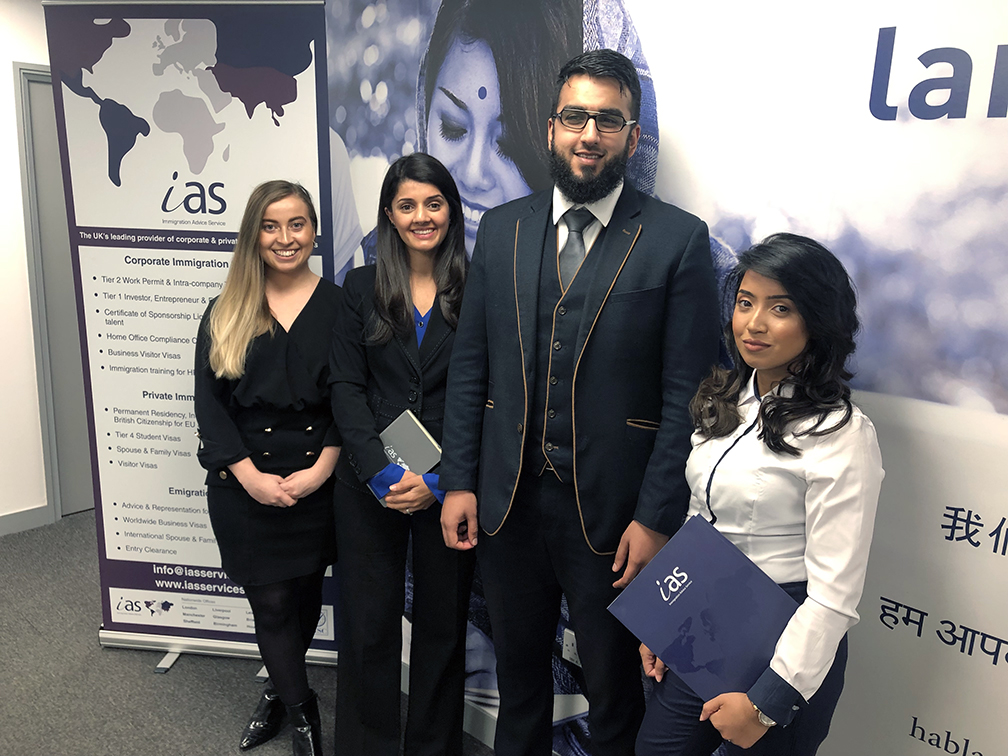 The Advice Package
During this untimed Advice Session with our professional immigration lawyers in London, you will receive our comprehensive advice, completely tailored to your needs and your situation.
Request the Advice Package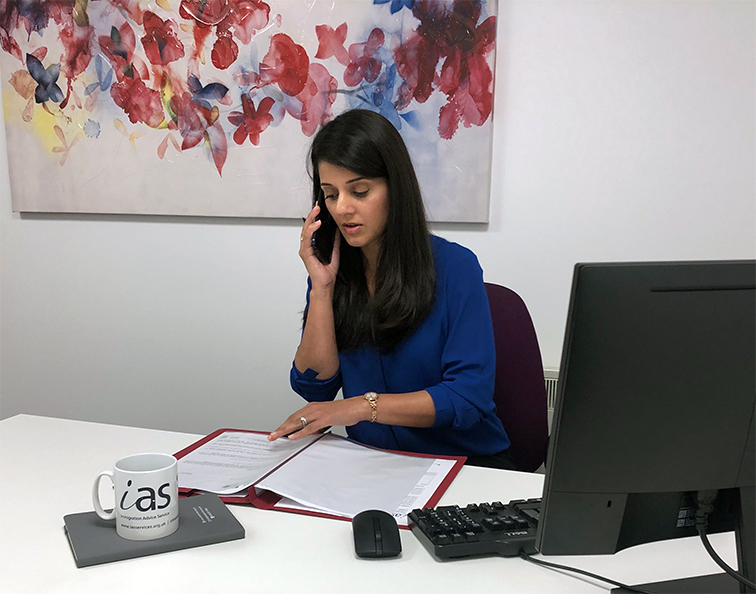 The Application Package
With our Application Package, your dedicated immigration lawyer will advise you on your application process and eligibility. Your caseworker will then complete and submit your forms to the Home Office on your behalf.
Request the Application Package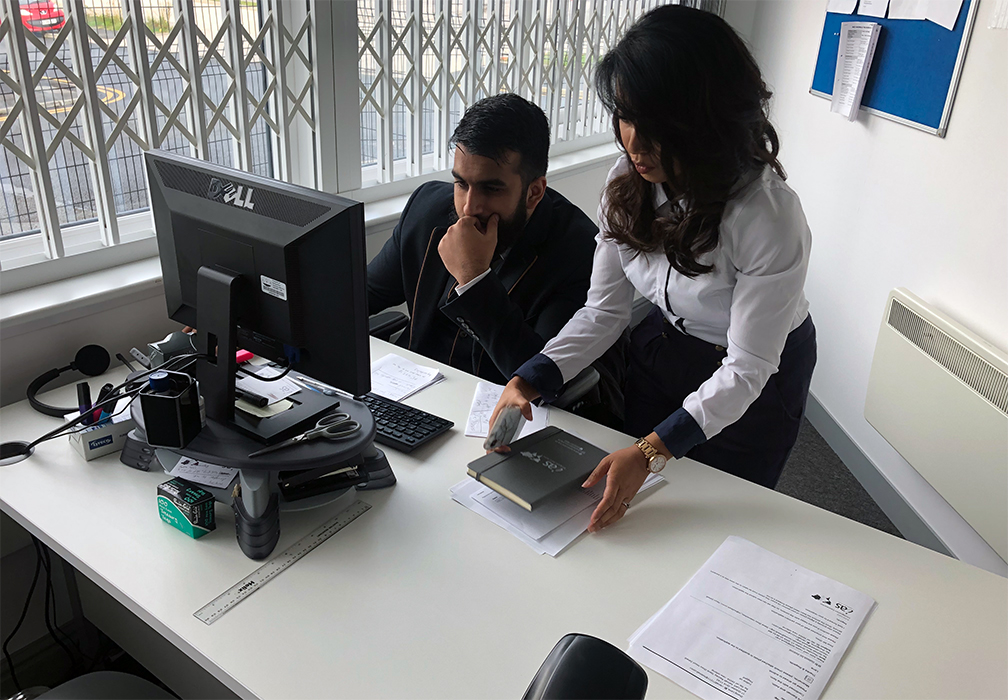 The Fast Track Package
Our Fast-Track Application Package is a premium service for those who need to submit their application in time with their deadlines. Your case will become a top priority for our lawyers and you will benefit from our highest-quality services.
Request the Fast Track Package
The Appeal Package
By choosing our Appeal Package, you can rely on our lawyers' legal knowledge and experience to ensure you have the highest chance of a successful appeal. We will also fully represent you in any hearings/tribunals.
Request the Appeal Package
Related pages for your continued reading.
Frequently Asked Questions
It usually takes the Home Office approximately 8 weeks to make a decision on your application. This includes the time they need to visit your restaurant.
If you want to get a faster decision (within 10 days), you will have to pay £500.
You can sponsor a worker already in the UK on a different visa, provided their visa permits them to switch. You cannot sponsor a worker on a visitor or short-term visa. Your application will be rejected if the person you intend to sponsor leaves the UK before a decision is made on the application.
You will get a licence rating and be in the sponsorship licence register if your application is approved. Next, you will be permitted to give out sponsorship certificates to eligible foreign workers. This permit is valid for 4 years.