Irish Citizenship by Descent Requirements
While anyone born in Ireland on or before 31st December 2004 automatically qualifies for full Irish citizenship, the criteria changed thereafter and it's no longer granted to everyone. Now, there are set requirements for individuals to gain citizenship, and several grant the status by descent – that is, having an immediate or close family member already being an Irish citizen.
Total Law are specialist immigration lawyers with vast expertise and knowledge spanning Irish nationality and citizenship, visas and other travel permissions. Irish citizenship by descent has become an increasingly popular way to gain an EU passport since Britain left the bloc, and if you believe that you may be entitled to obtain Irish citizenship, our team can advise and guide you through the process. Contact us today on +353 061 518 025 for a free, no-obligation chat.
Entitlement to Irish citizenship
The concept of Irish citizenship means that an individual holding such status is formally recognised as a national of the country of Ireland and a citizen of the wider European Union. This designates the person various rights, including to live and work in Ireland and other EU states, and to carry an Irish passport for identification and travel. Citizens also hold the right to assistance from Irish embassies or consulates when they are abroad (or from the same facility of another EU state in a country where there isn't Irish representation). With an Irish passport being ranked as one of the most valuable in the world, it's no surprise that they are in great demand!
What it is to be a citizen of Ireland and the fundamental rights they hold are all included in the Irish Constitution (also known as the Bunreacht nah Eireann). Ratified by the Irish people in 1937, the Constitution is the law of the State and is written in both Irish Gaelic and English. It establishes the State's courts and governmental institutions and forms part of the wider human rights framework of the country. It was changes to the Irish Constitution that took away the automatic birthright to citizenship for all born in the country.
Ireland's history and relationship with Northern Ireland is complex, and has impacted on the right to citizenship for many. Since 1998's Good Friday Agreement was signed, those born in Northern Ireland have been able to choose whether to claim British or Irish citizenship.
"I'm very happy with the standard of training received on the OISC Level 1 course, i passed my exam. Thank you!"
"My application was approved and a huge weight has been lifted from our shoulders this year "
"We used this service for the spouse visa extension application to assure that all the information was valid and correct."
Who is entitled to Irish citizenship by descent?
Irish citizenship by descent is not just as simple as having a relation who is Irish and undergoing an application process. As of September 2023, the criteria for entitlement to Irish citizenship by descent is as follows:
The applicant was born in Ireland before January 1st 2005 and have at least one parent who is an Irish or British citizen at the time of birth
The applicant was born in Northern Ireland before January 1st 2005 and have at least one parent who is an Irish or British citizen at the time of birth and resided on the island of Ireland for at least 3 of the 4 years immediately before the applicant's birth
The applicant was born in Ireland or Northern Ireland and at least one of their parents holds refugee status in Ireland at the time of their birth
The applicant was born outside of Ireland or Northern Ireland but has at least one grandparent who is an Irish citizen
The applicant was born outside of Ireland or Northern Ireland but has at least one parent who holds a residency permit in Ireland or Northern Ireland.
There are also several routes to Irish citizenship that don't necessarily involve having an Irish parent (or parent with permission to reside in Ireland). These include:
Citizenship through marriage – where an applicant has been in a civil relationship or marriage with a partner who is an Irish citizen and has lived in Ireland for 3 years (including same-sex marriages)
Citizenship through Irish naturalisation – where an applicant has resided in Ireland for at least 5 years of the 9 years preceding their application
Citizenship through investment – where an applicant is part of the Irish Golden Visa Program and invests a minimum of €1 million in Irish business and has lived in Ireland for at least 5 years.
Ireland does allow dual citizenship for those entitled to citizenship of more than one country. However, not all countries do and so this should be double checked with any existing country of nationality before an application for Irish citizenship is made.
Where an Irish citizenship is granted due to descent or association, the Minister for Justice reserves the right to waive some of the conditions of becoming a citizen. This is at their discretion.
It should be noted that applications for Irish citizenship be descent are likely to be rejected where the family member is a great grandparent (or any further removed), and by ascent (for example, where the applicant is a parent or grandparent of an Irish citizen) are almost always declined.
Documents needed for Irish citizenship by descent
Applications for Irish citizenship by descent aren't processed in the same way as visas or travel permission documents, but there are various documents that may need to be supplied in order to prove eligibility criteria is met.
Where the individual was not born in Ireland, they must apply to register their birth with the Irish Foreign Births Register. While the exact documents required for submission is dependent on the application circumstances, the following may be requested in addition to the application form:
Original birth certificate of applicant and Irish citizen family member
Any further medical/hospital records from the time of birth
Original marriage or civil partnership certificate of applicant and Irish citizen family member
Photocopy of current state-issued ID document of applicant and Irish citizen family member; certified as a true copy by the witness from the application form
2 separate proofs of address
4 colour passport photographs; 2 of which to be witnessed
Original death certificate where Irish citizen family member has passed away
Original Irish Naturalisation Certificate where Irish citizen family member obtained citizenship through the naturalisation process
Original adoption certificate and adoption order where an Irish citizen family member is an adoptive parent.
The immigration service may request further documentation upon processing of the application and will do so directly to the applicant.
Once a birth has been added to the Irish Foreign Births Register, the individual concerned is considered an Irish citizen. At this point they should apply for an Irish passport, which will grant them the full rights of citizenship. Further documentation may be requested as part of the Irish passport application process.
Irish Foreign Birth Registration and Irish Passports: Application forms
The application form for the Foreign Births Register is completed and submitted online through the Irish Department of Foreign Affairs (An Roinn Gnothai Eachtracha) website or in person at immigration authority offices in Dublin.
The application form can be paused and saved at any time to allow applicants to return to it.
While historically the form could be completed at Irish embassies and consulates in Great Britain, the USA, Canada and Australia, the team managing Foreign Births Register applications has now been centralised and so this is no longer the case. All applications are now processed in Dublin.
Once the applicant has received their Approval Certificate and confirmation that they have been added to the Foreign Births Register, they may apply for their first Irish passport. From within Ireland and several other countries, the Irish passport application form may be completed online through the Department of Foreign Affairs (An Roinn Gnothai Eachtracha) 'Passport Online' service. If the new citizen is currently resident in a country not offering this service, they may need to visit their local Embassy or Consulate for application assistance.
Irish Foreign Birth Registration: Requirements for Citizenship Ceremony
There is no requirement for an Irish citizen who has been granted this right by descent to attend a Citizenship Ceremony as they are already considered to be Irish and so are not thought of as needing to declare their intention of loyalty to the State.
However, such events do exist for those who have obtained Irish citizenship through naturalisation or investment. These ceremonies take place periodically several times a year and invites are issued directly to applicants. During an Irish citizenship ceremony, the applicant declares an Oath of Fidelity to the nation of Ireland. Once this declaration has been made, true citizenship will be awarded and a Certificate of Irish Naturalisation issued.
Irish Foreign Birth Registration and Irish Passports: Application fees
The application fee for the Irish Foreign Births Register must be paid at the same time as the application form is submitted. As of September 2023, the amount payable is €278 per adult application and €158 per child application. This cost includes a postage and handling charge for the issue of the desired Approval Certificate.
If the application is incomplete and not completed accurately within a reasonable timeframe, or rejected with no appeals are upheld then this application fee is non-refundable.
The application fee for an Irish passport is, as of September 2023, €75 for an adult passport and €25 for a child passport, with passport cards available for €35. Further fees may be required for postage (particularly internationally outside of Ireland) and for expedited services. Again, the application fee should be paid upon submission of the application form; which will not be processed until the amount has been received.
How can Total Law help?
Total Law's team of immigration specialists can advise and guide anyone hoping to or already undergoing the process toward Irish citizenship throughout their journey to residency on the 'emerald isle'. With experience spanning both common and complex cases as well as applications and appeals, you can be sure of honest and upfront support. Contact our Irish team today on +353 061 518 023 – for free, with no obligation to proceed if you're not yet sure of your position.
Advice Package
Comprehensive immigration advice tailored to your circumstances and goals.
Application Package
Designed to make your visa application as smooth and stress-free as possible.

Fast Track Package
Premium application service that ensures your visa application is submitted to meet your deadline.
Appeal Package
Ensure you have the greatest chance of a successful appeal. We will represent you in any case.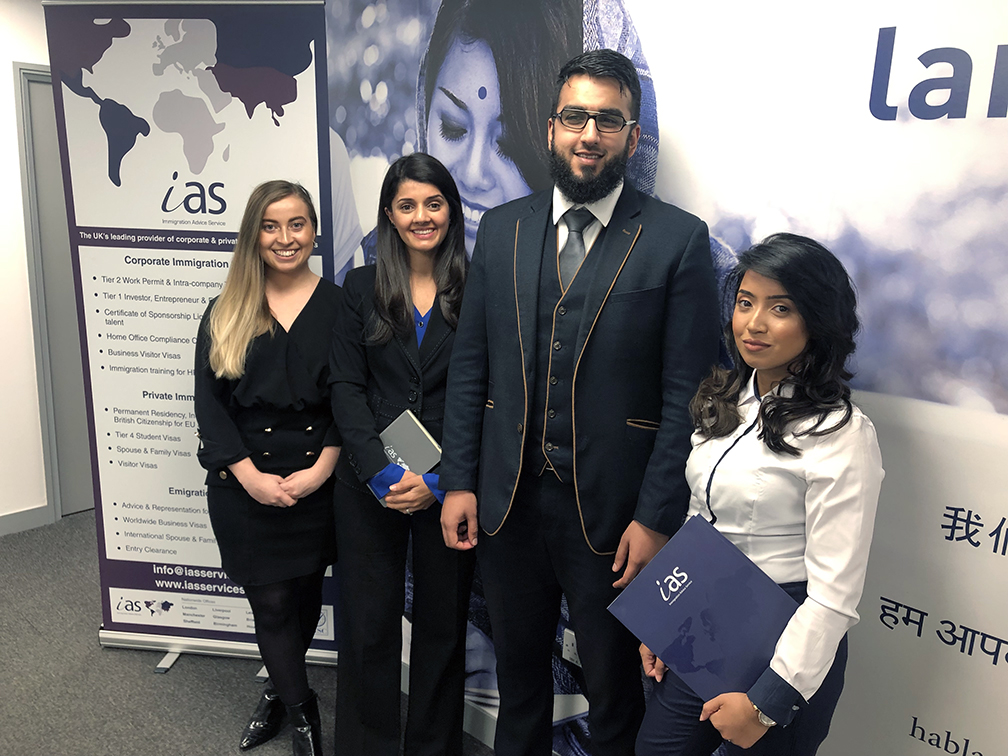 The Advice Package
During this untimed Advice Session with our professional immigration lawyers in London, you will receive our comprehensive advice, completely tailored to your needs and your situation.
Request the Advice Package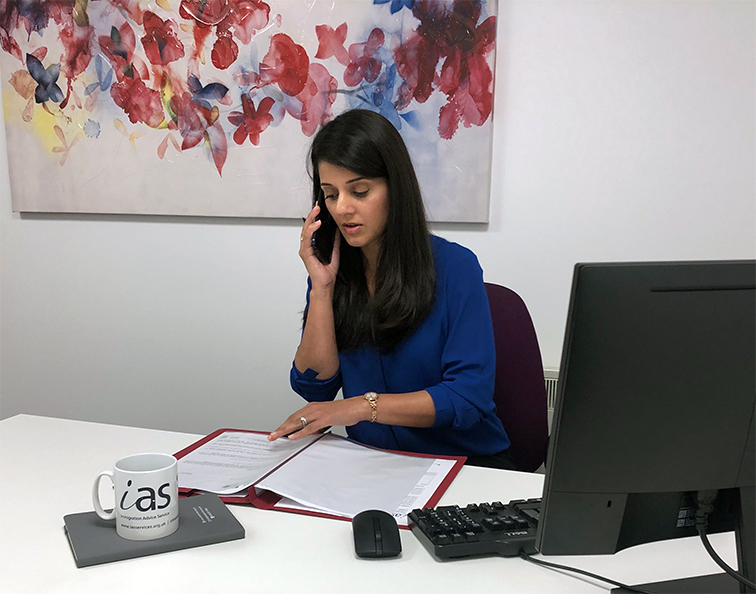 The Application Package
With our Application Package, your dedicated immigration lawyer will advise you on your application process and eligibility. Your caseworker will then complete and submit your forms to the Home Office on your behalf.
Request the Application Package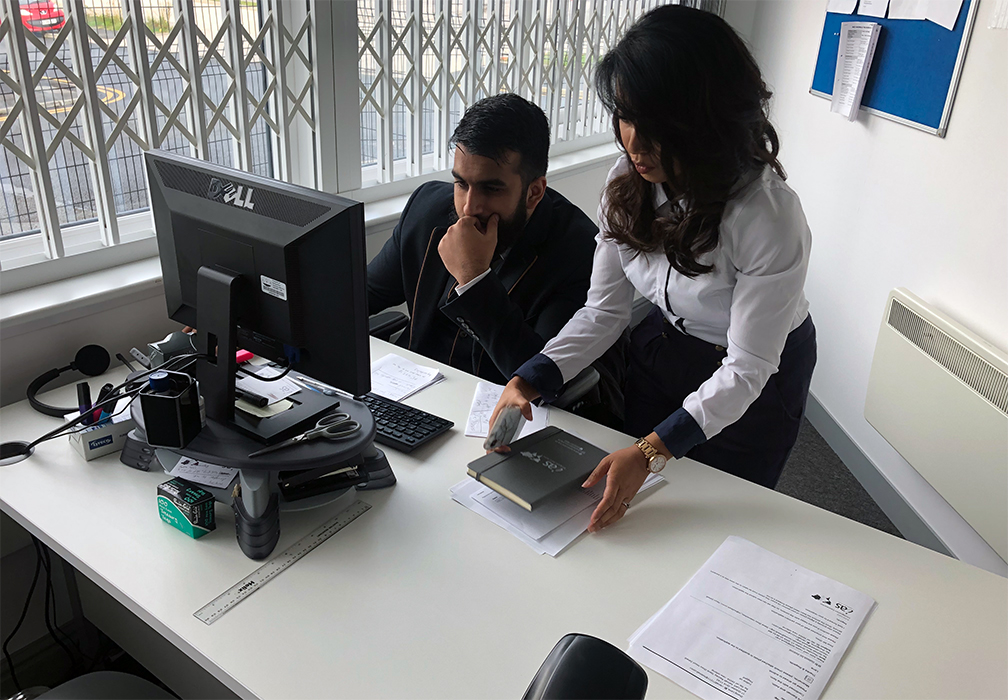 The Fast Track Package
Our Fast-Track Application Package is a premium service for those who need to submit their application in time with their deadlines. Your case will become a top priority for our lawyers and you will benefit from our highest-quality services.
Request the Fast Track Package
The Appeal Package
By choosing our Appeal Package, you can rely on our lawyers' legal knowledge and experience to ensure you have the highest chance of a successful appeal. We will also fully represent you in any hearings/tribunals.
Request the Appeal Package
Related pages for your continued reading.
Irish citizenship by descent: FAQs
While it has been granted before at the absolute discretion of the relevant Irish immigration authorities, it is extremely rare for the Irish state to grant citizenship by descent to anyone whose closest Irish-born relative is a great grandparent. To qualify for citizenship by descent through the association of Irish ancestors, it is most common to have an Irish-born grandparent or parent.
If the nationality of grandparents allows for the citizenship of another country to be granted and the individual is already a citizen of Ireland, they may apply for dual citizenship – providing both countries offer such status. It is extremely unlikely that Irish citizenship through descent would be granted for any relative further removed than Irish grandparents, and so such status for a dual citizenship would not be achieved.
Generally speaking, Irish citizenship by descent can be granted across three generations: grandparents, parents, and children. The closer the Irish relative to the applicant, the more likely the application is to be successful
Providing an individual meets the criteria for citizenship by descent and are able to submit all relevant documents and forms subject to an accepted application, they will be able to apply for an Irish passport and exercise their full rights as an Irish and European Union citize
Processing times vary, but as of September 2023, it takes around 9 months for an accurate and complete application to be accepted onto the Foreign Birth Registration System.
Since Great Britain left the European Union, its nationals have lost their right under the bloc's Freedom of Movement clause: to live, work, study and travel freely across member states. Ireland remains in the EU, and as a close neighbour to the UK with plenty of historical ties, hosts a large population that are eligible for citizenship by descent. As a result, increased numbers of British people are applying for Irish citizenship as a way to regain their Freedom of Movement within the European Union.