PR for Canada from Pakistan
Every year, the Canadian government issues over 400,000 permanent residency visas to people around the world. A Canada permanent resident visa gives you the right to live in Canada on a permanent basis. This includes working and studying in Canada, as well as access to other benefits like the healthcare and education systems.
For more information about getting a Canada visa from Pakistan, including more details about the eligibility criteria, how to apply, and to receive bespoke advice for your immigration situation, reach out to one of our Total Law legal advisers today. Call us on +1 844 290 6312 or chat with us online.
Overview of Permanent Residency (PR) for Canada from Pakistan
Permanent residency in Canada is not the same thing as being a citizen, yet it can be a step towards eventual citizenship. You will also have many of the same rights and privileges as citizens — although you won't have a Canadian passport, be able to vote or run for office.
The first step in becoming a permanent resident in Canada is to be approved for immigration. There are various routes for immigration, including Express Entry, which is the most common option.
"I'm very happy with the standard of training received on the OISC Level 1 course, i passed my exam. Thank you!"
"My application was approved and a huge weight has been lifted from our shoulders this year "
"We used this service for the spouse visa extension application to assure that all the information was valid and correct."
The benefits of immigrating to Canada
Canada is an economically stable, democratic country offering a good standard of living, beautiful scenery and highly respected world-class educational system. The population is well educated on the whole, with over half of people completing post-secondary education.
Permanent residents in Canada can also enjoy the benefits of universal public healthcare, meaning that you won't have to pay for most medical treatments. The nation is also regularly ranked as one of the top ten safest countries in the world and has a low crime rate.
The benefits of Canadian PR for Pakistanis
Pakistan is in the top ten highest source countries of immigrants to Canada. Over 300,000 individuals of Pakistani origin currently live in the country, many of whom are skilled workers, business people and entrepreneurs. Permanent residents can sponsor relatives and spouses to join them, meaning that moving to Canada can open up opportunities for your family too.
Immigrants are valued in Canada as they are crucial to filling job vacancies and keeping the economy thriving. In fact, Canada's commitment to diversity was enshrined in law in 1988 with the Canadian Multiculturalism Act. According to research by Statistics Canada, most immigrants describe feeling a sense of belonging in the country. People of Pakistani origin fill some of the most prominent and prestigious roles in Canadian society, including being senators and members of parliament and as Senators.
Currently, the city with the highest number of Pakistani-Canadians is Toronto in the province of Ontario. This Pakistani community in Toronto is diverse and includes people with Punjabi and Muhajirs backgrounds. Next to Ontario, other provinces with a higher number of Pakistani immigrants are Alberta, Quebec and British Columbia.
Understanding the Canadian Immigration System
Canada Immigration Requirements for Pakistanis
Immigration requirements can vary from programme to programme. Generally, the Canadian government will take into account factors such as your work experience, education, skills, age, language ability (English or French) and whether you have enough funds to settle in the country.
If you have previously worked or studied in Canada, then that might be taken into consideration too. Having a job offer in Canada can also boost your application.
What are Canada's Different Immigration Programmes?
If you want to immigrate to Canada from Pakistan and be granted permanent residency, there are a number of routes that you can take.
Common programmes are:
Express Entry (for skilled workers)
Provincial Nominee Programme
Self-Employed
Studying in Canada
Other routes to consider are:
Start-Up Visa (including investment immigration routes)
Atlantic Immigration Pilot Programme
Quebec-Selected Skilled Workers
Rural and North Immigration Pilot
Family Sponsorship
Caregivers
Agri-Food Pilot
Francophone
How to apply for Canadian Immigration
Applying for Permanent residency to Canada from Pakistan involves a number of steps. These include:
Choosing the programme that is the best fit for you.
Getting together all your documentation, including your passport, birth certificate and proof of financial resources.
Completing and submitting your application.
You will then have to wait to find out if you have been approved for an immigrant visa. Waiting times vary widely according to the programme. For instance, with Express Entry it can be less than six months, while with Self-Employed it can be up to four years.
Once you have been approved, your next step is to apply for a permanent resident card. There are two ways to do this:
Visit a Canadian embassy or consulate.
Apply by mail.
Immigrating to Canada may seem like a daunting task, but with the help of the Immigration advice service, it doesn't have to be. We are here to help you every step of the way, from finding the right program to filling out your application. That's where the Immigration advice service comes in! We are here to help you navigate the complex process of immigrating to Canada and find the program that is right for you. Contact Total Law today online or on +1 844 290 6312.
Overview of Canadian Permanent Residency Programmes
The eligibility criteria to apply for Permanent Residency in Canadian depends on what route you take. Two major routes for Pakistani immigrants are the Express Entry Programme and Provincial Nominee Program (PNP). For these routes, you need relevant work experience. However, you don't need to have a job offer in Canada or any connection to the country to be eligible.
Canadian Express Entry (Skilled Workers) Programme
What is the Express Entry Programme (EE)?
Canada needs skilled workers. That is why the Express Entry programme has been designed to speed up the process for eligible people to immigrate to the country. There are three Express Entry programmes for skilled workers:
Federal Skilled Worker Programme (FSWP)
Federal Skilled Trades Programme (FSTP)
Canadian Experience Class (CEC)
How does the Express Entry Programme (EE) work?
All Express Entry programmes are on a points-based system with criteria that include:
Your skills
Your education
Your work experience
Your language ability (English or French)
Your ability to adapt to Canadian culture
Your age
Having a job offer in Canada (not essential)
You can find out if you have enough points via a reputable online Canada immigration points calculator for Pakistan.
All Express Entry (EE) applications can be submitted online. Let's now look at each of them in turn.
What is the Express Entry Federal Skilled Worker Programme (FSWP)?
This FSWP is for skilled workers abroad who want to immigrate to Canada. If you have eligible skilled work experience outside of Canada, you can apply for immigration under this criteria.
To be eligible for the Federal Skilled Worker Program, you need the following:
One year of continuous full-time or equivalent paid work experience in the past 10 years in a relevant skilled occupation field.
Language ability in one of the two Canadian languages — English or French.
Relevant educational qualifications (which can include a certificate, diploma or degree) proven through an Educational Credential Assessment (ECA) report.
Be able to prove that you have enough money for you and your family to settle in Canada.
What is the Express Entry Federal Skilled Trades Programme (FSTP)?
If you are qualified in a skilled trade, then you can apply for the Federal Skilled Trades Programme. You must either have a valid job offer in Canada or a certificate of qualification in your skill category.
What is the Express Entry Canadian Experience Class (CEC)?
This programme is for people who have already gained Canadian work experience. If you have worked in Canada during the past three years, then you can apply for immigration in the Canadian Experience Class.
Other Common Immigration routes to Canada
Provincial Nominee Programme
Self-Employed
Studying in Canada
What is the Provincial Nominee Program (PNP)?
As we've explored, Canada has national, country-wide pathways to immigration, including Express Entry for skilled workers. However, its ten provinces and three territories also have their own individual pathways. This is because these provinces and territories have their own immigration requirements — it all depends on the demographic and economic needs of that territory or province.
This means that it is worth exploring the Provincial Nominee Program (PNP) of each province and territory individually. As each province and territory is different and may have changing needs, it's advisable to check their individual websites directly for the most up-to-date information on eligibility criteria.
Canada's ten provinces are:
Alberta
British Columbia
Manitoba
New Brunswick
Newfoundland and Labrador
Nova Scotia
Ontario
Prince Edward Island
Quebec
Saskatchewan
Canada's three territories are:
Northwest Territories
Nunavut
Yukon
What is the Self-Employed Immigration Programme?
Under the self-employed programme, you can immigrate to Canada and gain permanent residence as a self-employed person. This programme is specifically for people with work experience in the fields of culture or athletics.
It's important to note that this stated criteria of 'culture or athletics' is actually a very wide umbrella, with a diverse range of jobs and professions listed under it. So it is worth checking to see if you are eligible.
For instance, this immigration programme is open to people with experience in:
Arts, culture, design and craft
Business, finance and administration
Community services
Education
Equipment operators
Film industry
Government services
Health
Law
Legislation and senior management
Manufacturing and utilities
Natural and applied sciences
Natural resources and agriculture
Recreation and sport
Sales and service
Social services
Trades
Transport
Writing, journalism, editing and copywriting
Studying in Canada: A Pathway to Permanent Residency
Overview
Studying in Canada is another route to Permanent Residency. This is because once you have completed your course, you can potentially extend your stay with a Post-Graduation Work Permit (PGWP) for a period of time. Once your PGWP expires, you can then apply for PR.
To study in Canada, you must be accepted onto an eligible course and then apply for a Canadian Study Permit. Upon graduation, you can then apply to change this to a PGWP. The length of PGWP you are eligible for when you graduate depends on the length of the course, as follows:
Less than eight months — you are not eligible for a PGWP.
Eight months or more but less than two years — generally, you will get a PGWP for the same length as your course of study. So if you do a nine-month course, you will get a PGWP lasting for nine months.
Two years or more — you might be eligible for a PGWP of up to three years.
After your PGWP expires, you can apply for permanent residency. You will be eligible for this if you have gained one year of work experience in a relevant occupation during your post-graduation work permit.
Note that studying in Canada doesn't automatically qualify you for the PGWP once you graduate. You have to enter into a PGWP-eligible educational program on the DLI list to be eligible.
Important documents required for studying in Canada
To apply for a Canadian Study Permit, you will need the following:
Proof of acceptance onto an educational course
Proof of identity
Proof of financial support
You may also need supporting documents such as:
A letter of explanation
A medical exam
A custodian declaration (if you are a minor)
An attestation of issuance of your Quebec Acceptance Certificate (CAQ)
Overview of other federal immigration programmes
Overview

While the above programmes are some of the most common, there are other routes to consider when applying for Canadian immigration. These are:
Atlantic Immigration Pilot Programme
Quebec-Selected Skilled Workers
Start-Up Visa
Rural and North Immigration Pilot
Family Sponsorship
Caregivers
Agri-Food Pilot
Francophone
Atlantic Immigration Programme
With this programme, employers from Canada's four Atlantic provinces — New Brunswick, Nova Scotia, Prince Edward Island or Newfoundland and Labrador — can hire skilled workers from overseas.
Quebec-Selected Skilled Workers
Quebec has its own skilled workers programme with its own criteria. You can apply to it separately from the nationwide federal programme.
Start-Up Visa
The Start-Up Visa is an umbrella term for a number of business immigration routes at both the federal and provincial level. With this route you can gain permanent residency by starting a business in Canada and creating jobs, or by investing in existing businesses. This programme can be split into two main categories:
Immigration through financial investment
Immigration as a business person
Canada's federal and provincial investment immigration programmes have their own specific requirements. If you are taking the investment route, you might have to invest from $75,000 to $200,000, depending on the programme and province.
To qualify, you will need:
A qualifying business.
A letter of support from a designated organisation (venture capital fund, angel investor group or business incubator
Meet the language requirements (English or French).
Have enough money to get started in Canada.
Rural and North Immigration Pilot
The Rural and North Immigration programme aims to benefit smaller and rural communities by opening up paths to permanent residence to skilled foreign workers willing to live in them.
The current list of communities is:
North Bay, Ontario
Sudbury, Ontario
Timmins, Ontario
Sault Ste. Marie, Ontario
Thunder Bay, Ontario
Brandon, Manitoba
Altona/Rhineland, Manitoba
Moose Jaw, Saskatchewan
Claresholm, Alberta
Vernon, British Columbia
West Kootenay (Trail, Castlegar, Rossland, Nelson), British Columbia
Family Sponsorship
If you have a spouse, partner, child, grandchild, parent, grandparent or other relative who is a citizen or permanent resident of Canada, they may be able to sponsor you for immigration.
Caregiver Pilot
The Caregiver pathway allows home child care workers and home support workers to immigrate to Canada.
Agri-Food Pilot
The Agri-Food pilot programme was created to address the need for skilled workers in the agricultural-food industries. To be eligible, you must have eligible Canadian work experience in the agri-food industry and also have a non-seasonal job offer in this sector.
Francophone Immigration
This programme is designed to attract French-speaking immigrants to Canada. This route is for living in provinces and territories outside of Quebec.
How Can Total Law Help?
Understanding the Canadian immigration system can be complicated. Total Law can help you with navigating the Canada PR process from Pakistan.
We are experienced, sympathetic immigration lawyers working within the field of international immigration. We have the tools and expertise to assist you, regardless of your personal circumstances or the complexity of your case.
Whether you're looking for assistance with Canadian PR requirements, unsure of how to navigate the application process, or just need to speak to an immigration professional regarding your case, we can help.
For more information about the services we provide and how we can help you with Canadian immigration from Pakistan, reach out to a member of our team today. Call us on +1 844 290 6312, or contact us online.
Advice Package
Comprehensive immigration advice tailored to your circumstances and goals.
Application Package
Designed to make your visa application as smooth and stress-free as possible.

Fast Track Package
Premium application service that ensures your visa application is submitted to meet your deadline.
Appeal Package
Ensure you have the greatest chance of a successful appeal. We will represent you in any case.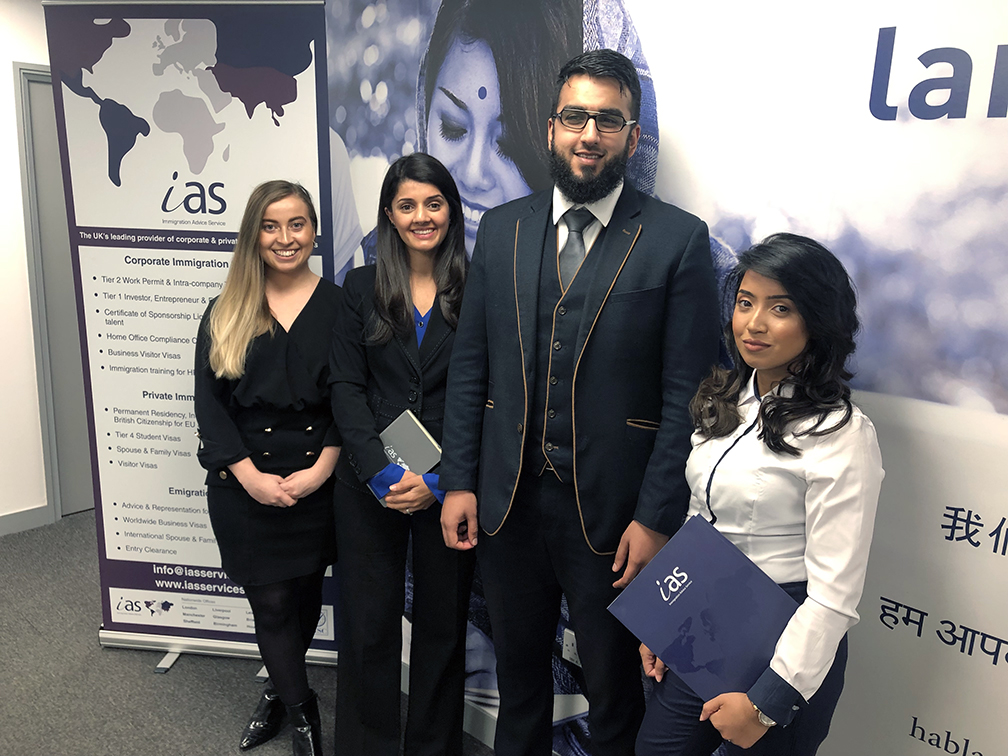 The Advice Package
During this untimed Advice Session with our professional immigration lawyers in London, you will receive our comprehensive advice, completely tailored to your needs and your situation.
Request the Advice Package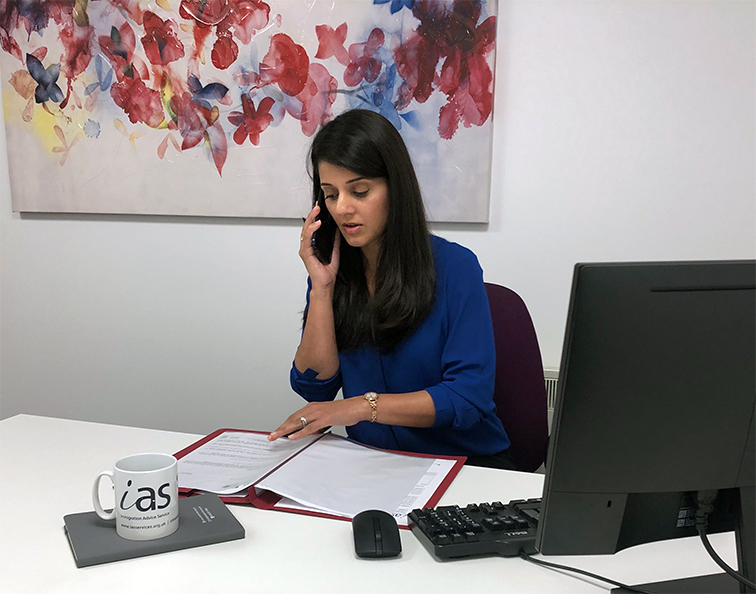 The Application Package
With our Application Package, your dedicated immigration lawyer will advise you on your application process and eligibility. Your caseworker will then complete and submit your forms to the Home Office on your behalf.
Request the Application Package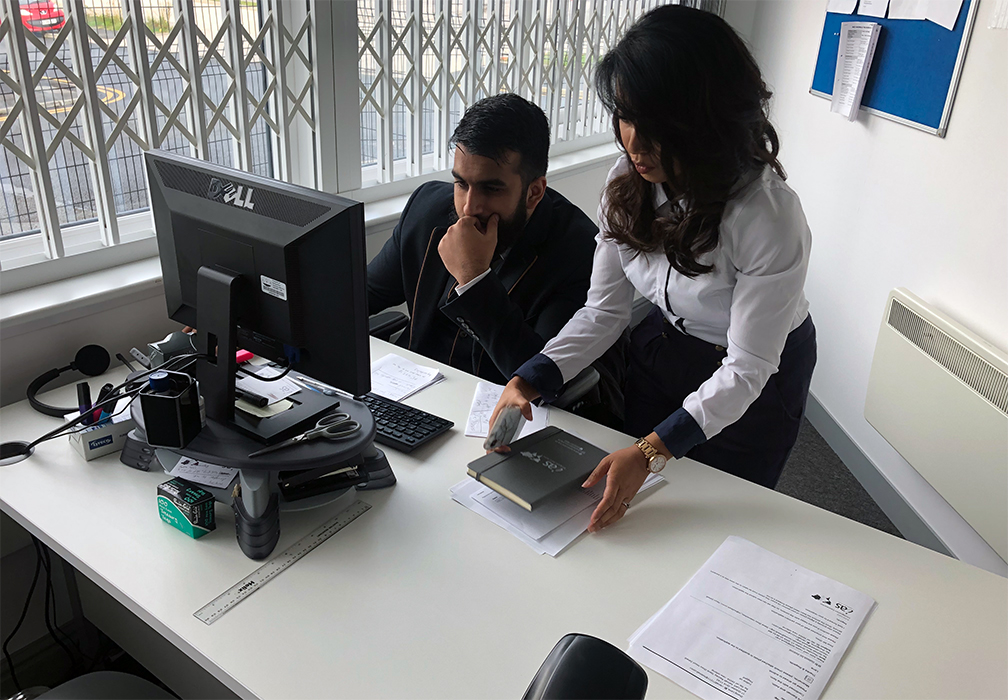 The Fast Track Package
Our Fast-Track Application Package is a premium service for those who need to submit their application in time with their deadlines. Your case will become a top priority for our lawyers and you will benefit from our highest-quality services.
Request the Fast Track Package
The Appeal Package
By choosing our Appeal Package, you can rely on our lawyers' legal knowledge and experience to ensure you have the highest chance of a successful appeal. We will also fully represent you in any hearings/tribunals.
Request the Appeal Package
Related pages for your continued reading.
Frequently Asked Questions
It all depends on the programme. For instance, the Express Entry programme can take from less than six months to up to two years. Other Programmes like the Atlantic Immigration Pilot and the Start-Up Visa can take up to three years, while Self-Employed could take over four years.
Bear in mind that these processing times can both increase and decrease depending on Canadian government backlogs. Delays in applications can also occur if there are issues with your paperwork.
Canada has two national languages: English and French. The required English and French language requirements vary depending on which immigration programme you are applying through. However, you will need a good level of proficiency in either language.
People applying for permanent residency in Canada are scored in either their English or French proficiency (including speaking, listening, reading and writing). They are given language scores via the English (IELTS or CELPIP) or French (TEF or TCF) examination systems. You will have to take one of these tests as part of your application.
Required settlement funds for Canada can vary depending on the programme. For Express Entry it is currently the following (in Canadian dollars):
One person — $13,757
Two people — $17,127
Three people — $21,055
Four people — $25,564
Five people — $28,994
Six people — $32,700
Seven people — $36,407
Each additional family member — $3,706
However, if you have a job offer in Canada, then you can potentially immigrate to Canada on the Federal Skilled Worker Program or the Federal Skilled Trades Programmes without the above required funds.
Some of the top reasons for application rejection are:
Not providing accurate information — while this can be due to genuine error, it is important to get your details completely right. If you provide inaccurate information, it can cause your application to be rejected — or in more extreme cases, cause you to be banned from re-applying for a Canadian visa in the future.
Not meeting eligibility requirements — this can be a failure to meet criteria in one or more categories, for instance, education, work experience or age. That is why it is very important to choose the immigration programme that fits you best.
Not submitting all your documents — you can't leave out any of the documents that the Canadian government requires. Your application can also be rejected if you miss your deadline to visit the Canadian embassy.
Not showing proof of funds — the Canadian government will want to see bank statements proving that you can afford to immigrate to Canada.
Not meeting health requirements — to get permanent residency in Canada, you have to present a medical certificate or medical report proving that you are in good health.
Not meeting security requirements — you need a criminal background check to immigrate to Canada. If you have a criminal record, your application will be rejected.
In most cases, you don't need a job offer to immigrate to Canada. However, some programmes do require this, including the Afgri-Food Immigration Pilot. Additionally, having a job offer can increase your point score when applying.
Some of the most in-demand occupations in Canada include:
Accounting & Finance
Engineering
Healthcare
Hospitality
Human Resources Management
IT & Software
Nursing
STEM (Science, Technology, Engineering and Medicine)
Sales & Marketing
Teaching