O1 visa for Irish citizens
The O1 visa is a US non-immigration visa category for foreign nationals who have exceptional abilities or achievements in some specific fields. This page details the requirements and application process.
We can help you acquire an O1 visa. Call us on (+353) 061 518 025 for immediate assistance or advice.
What is the O1 visa?
The O1 visa is a non-immigration visa category reserved for those who possess exceptional abilities or achievements in their field of work.
It is held in high regard, as it is one of the most prestigious work visa types, due to the visa's flexibility and benefits. Irish people that may qualify must have extraordinary abilities within the humanities, sciences, business, education, athletics, television, and/or films.
If you have any questions regarding the 01 employment visas, you can contact our expert immigration attorneys to discuss any concerns you may have, or for some help navigating the application process. You can call our law firm on (+353) 061 518 025, or contact us online seven days a week via our live chat.
"I'm very happy with the standard of training received on the OISC Level 1 course, i passed my exam. Thank you!"
"My application was approved and a huge weight has been lifted from our shoulders this year "
"We used this service for the spouse visa extension application to assure that all the information was valid and correct."
Types of O visa
The O visa types are:
O-1A visa: Irish citizens that demonstrate extraordinary ability in specialised occupations such the sciences, education, business, or athletics (not inclusive of the humanities, films, or television industry)
O-1B visa: Irish citizens with an extraordinary ability in the arts or extraordinary achievement in films or television industry
O-2 visa: A Irish citizen who will accompany an O-1 artist or athlete to assist in a specific event or performance as support personnel
O-3 visa: An Irish citizen, who is the partner or the children(s) of O-1 and O-2 visa holders
Eligibility requirements for the O1 visa
For an O1 visa, "extraordinary ability," is defined as an ability or skill only a small percentage of people possess. You will need to provide sufficient evidence of this, such as awards, medals or other distinctions in your field and you should be well known and/or highly regarded as an expert in your given field. The requirements to obtain this employment visa type will depend on your field of specialization and your area of expertise.
O-1A visa (sciences, athletics, etc)
To demonstrate that you have outstanding expertise and achievements within your field of expertise, you will be required to give three or more of any of the following for an O-1A visa (sciences, athletics, etc): 
Account for awards and/or certificates confirming your recognition in the field.
 Winner of nationally or internationally recognized prizes or awards for excellence in the field.
Confirmation of membership in notable associations/groups within your field that require outstanding achievements of all members, and are judged/recognized by experts within the field.
Substantial evidence proving that your work is of major significance within your field.
Demonstrate published materials by yourself in respected publications, journals or major media outlets relating to your field.
Demonstrate that you have had extensive experience working for or alongside reputable organizations within your field.
Confirmation of being a judge, referee, or on a panel of experts for competitions of work within your field.
5-6 letters and affidavits from notable colleagues to confirm their contribution to original work such as scientific, research or other work that was significant in the field.
Accounts demonstrating of high salary or significant remuneration for work.
O-1B visa (the arts)
To demonstrate that you have outstanding expertise and achievements within your field of expertise for the visa, you can produce a one-time "major achievement" like winning an Academy Award, Emmy, Director's Guild Award, or instead, provide three or more of any of the following for an O-1B visa (the arts): 
Performed and will perform while in the US as a lead or starring participant in productions/events that have a distinguished reputation as evidenced by reviews, advertisements, publicity releases, publications, contracts, or endorsements.
Performed and will perform in a lead, starring, or critical role for organizations and establishments that have a distinguished reputation evidenced by articles in newspapers, trade journals, publications, or testimonials;
Achieved national or international recognition for achievements and is demonstrable.
Proof of high-level commercial or critically acclaimed successes, demonstrated by title, rating, or standing in the field, box office receipts, motion picture or television ratings and other occupational achievements reported in trade journals, major newspapers, or other publications;
Received recognition for achievements from organizations, critics, government agencies or other recognized experts in the field.
Proof of high salary or significant remuneration for work.
How can Irish citizens apply for the O1 Visa?
The O1 is a petition-based visa. This means you will require a US employer/agent/coach (the "petitioner") that works in your field to apply on your behalf.
The visa application is as follows.
The petitioner will need to complete Form I-129: Petition for Nonimmigrant Worker, and submit this to the United States Citizen and Immigration Services (USCIS) online on the website.
Once USCIS has approved the I-129, you will now be able to continue the application process by filling out and completing Form DS-160, online. Upon completion, print a copy of the confirmation page as you will need to bring this along with you to your visa interview.
Payment will then need to be made of the O1 Visa application fee of $190. Print a copy of your receipt and file it safely with your confirmation page.
Schedule an appointment for an interview at the US consulate in Dublin.
Attend your visa interview. Ensure you bring all of the required documentation and evidence required for your area of expertise. The interview is to establish if you meet the requirements for the O1 Visa and to determine that all of the documentation is accurate.
During the visa interview, you will also need to demonstrate that you have intentions of returning to Ireland once your visa expires.
How long does an O1 Visa take to process?
It can take USCIS two to three months to process your O1 Visa application. It may be longer if there are errors in your application, or if there is missing documentation.
It is recommended to hire the service of an immigration lawyer such as Total Law to ensure your application is complete.
If your application is urgent, you can fast-track it by using Premium Processing and obtain it within 15 working days for $460.
How long is the O1 Visa valid?
The O1 immigrant visas are valid for three years. You can legally enter the US up to 10 days before the beginning of your visa. Once your visa expires, you have a 10 day grace period at the end of your visa. However, you can not legally work the duration of these 20 days.
After the 3 years, you may extend the O1 visa and can continue to do so in yearly increments. You should aim to renew your application 45 days before it expires to avoid any issues.
There is, at present, no limit to how many times you renew your O1 visa, as long as you continue to meet the requirement. To extend:
Complete completed Form I-29
A finished copy of Form I-94, Arrival / Departure Record
A supporting statement about why you require the extension, including your employer confirming that you will continue working in the same area of expertise should your extension be granted.
Changing employers while on the O1 Visa
One of the greatest advantages of having an O1 Visa is that you can work for multiple employers and companies. Any new employers are required to write a petition on your behalf highlighting the position they are hiring you for, and you cannot start working for someone else that is not your original sponsor on your O1 Visa application without the correct paperwork.
To be eligible, your new employer needs to complete Form I-129 and submit it to USCIS. If your original application was filed by an agent, they will need to file an amended petition demonstrating that the new employer intends to hire you, details about them and that your new employment remains within your specialized field of expertise.
You may not commence working for your new employer or company until this petition has officially been approved.
Bringing family members with you on the O1 Visa
Eligible family members that may join you in the US are unmarried children under the age of 21, your husband/wife, or your civil partner. Family members will need to complete an O-3 Visa application.
The O-3 Visa application process is similar to the O1 Visa, except they do not require a petition. You may apply for an O-3 at the same time as you finalize your O1 Visa application, or after arriving in the US. Whilst on an O-3 Visa, your dependents may study full-time legally, but they are not permitted to gain employment in the US.
Obtaining a green card with an O1 visa
Due to the O1 visa's dual intent nature, O1 visa holders may apply for a green card quite smoothly. The options to obtaining a green card are:
"EB-1A green card" for Irish citizens with demonstrable extraordinary ability. Normally the evidence that you used for your O-1 visa is sufficient. A benefit of the EB-1A is that applicants can self-petition so that they do not need an employer/agent/coach to petition on their behalf.
"EB-1B green card" is for Irish citizens that are outstanding researchers and professors.
"EB-1C green card" is for Irish citizens that are executives and managers of multinational companies.
To transition from the O1 visa to a green card, you or your employer must file an I-140 petition with USCIS. Upon the approval of your petition, you may complete an I-485 form to adjust your status. It is typical for the O-1 visa to green card to take one year.
How can Total Law help?
The O1 visa is an exceptionally generous and desirable visa for many people across the world to seek to obtain.
However, the application process and eligibility criteria are strict and stringent, and only relatively few people will ever be eligible for it.
If you're an Irish citizen seeking to obtain an O1 visa to work in the UK, Total Law can help. We offer complete and comprehensive immigration services for anyone looking to immigrate to the US, whether on a temporary or permanent basis. We can help with your visa application and assist you in navigating the complex US immigration system, including helping you collect supporting documents and ensure your application is fully compliant.
Call us on (+353) 061 518 025 for more information on how we can help you.
Advice Package
Comprehensive immigration advice tailored to your circumstances and goals.
Application Package
Designed to make your visa application as smooth and stress-free as possible.

Fast Track Package
Premium application service that ensures your visa application is submitted to meet your deadline.
Appeal Package
Ensure you have the greatest chance of a successful appeal. We will represent you in any case.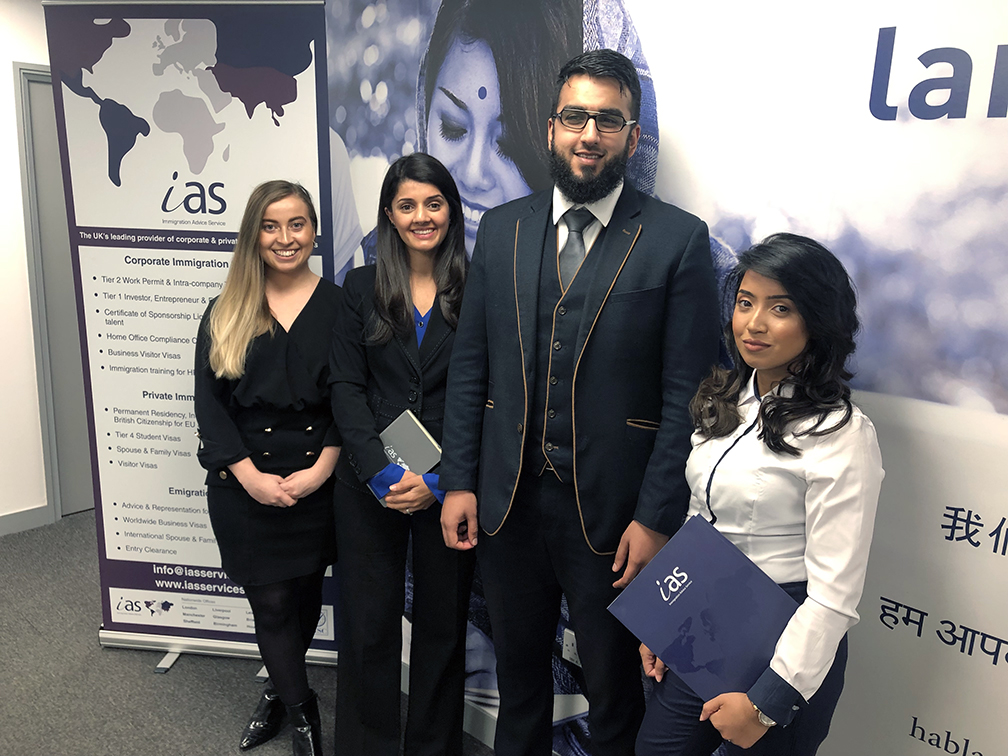 The Advice Package
During this untimed Advice Session with our professional immigration lawyers in London, you will receive our comprehensive advice, completely tailored to your needs and your situation.
Request the Advice Package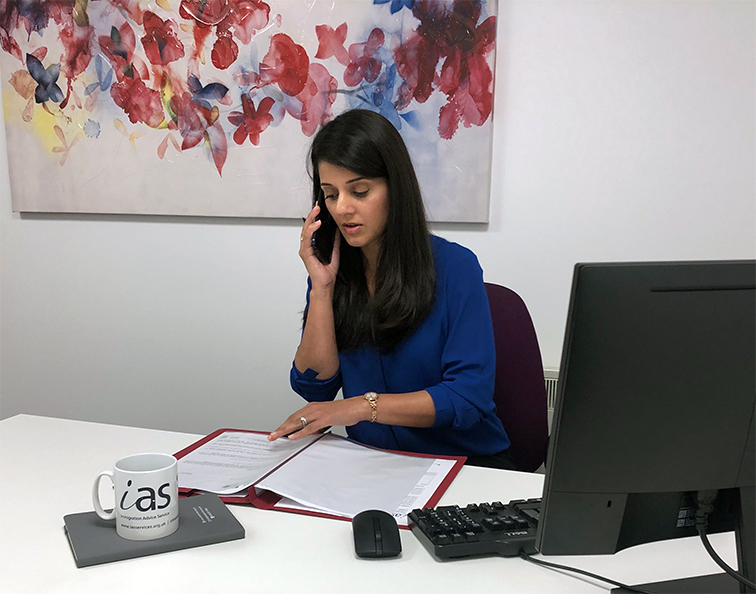 The Application Package
With our Application Package, your dedicated immigration lawyer will advise you on your application process and eligibility. Your caseworker will then complete and submit your forms to the Home Office on your behalf.
Request the Application Package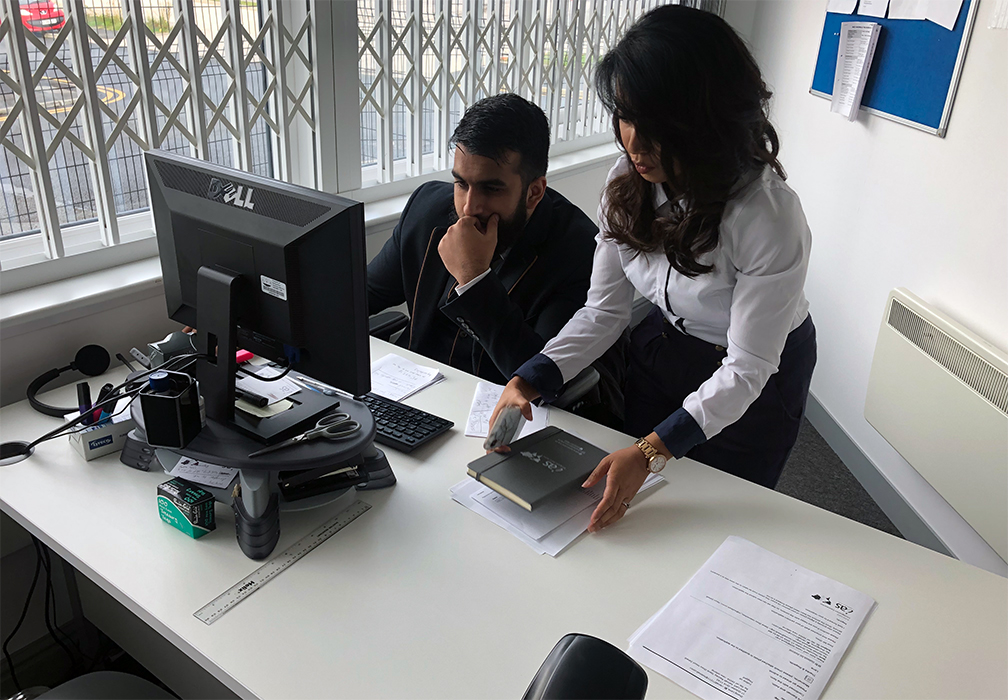 The Fast Track Package
Our Fast-Track Application Package is a premium service for those who need to submit their application in time with their deadlines. Your case will become a top priority for our lawyers and you will benefit from our highest-quality services.
Request the Fast Track Package
The Appeal Package
By choosing our Appeal Package, you can rely on our lawyers' legal knowledge and experience to ensure you have the highest chance of a successful appeal. We will also fully represent you in any hearings/tribunals.
Request the Appeal Package
Related pages for your continued reading.
Frequently Asked Questions
The O1 visa allows living and working in the U.S. for three years. This visa can be renewed for one year at a time.
No. The dependent spouse of an O1 visa holder is not allowed to work in the U.S.
Not necessarily. You will need to prove to USCIS that you were and are an expert in your field of expertise, which includes already holding experience as a coach in the sport. You must also demonstrate sustained national or international acclaim as a coach to qualify for the visa.
Yes, you can study part-time while holding an 01 visa status.
Regardless of the type of visa you select for your immigration circumstances, the best step is to get in touch with the team at Total Law, so you know that you are guaranteed the right path, and stand for a much higher success rate for your immigration application. You can contact us seven days a week, either on the phone or by using the online chat function to speak with one of our client care agents.