J2 Visa Application
Exchange students in the US on a J1 Visa can bring their immediate family members to the US on a J2 visa.
Contact us today by calling (+353) 061 518 025 for immediate guidance with your J2 visa application, Contact Total Law for assistance.
What is the J2 Visa?
The J2 Visa is a non-immigrant visa issued to the immediate family of Irish citizens who has come or is coming to the United States on a J1 visa.
The J1 visa is a non-immigrant visa for young Irish citizens to teach, work, or study in the United States to obtain new skills and experience. They are sometimes referred to as "exchange visitors." The J1 visa must be sponsored by an educational, employment, or non-profit organization that is accredited by the U.S Department of State Bureau of Educational Cultural Affairs for their visa to be processed and valid.
The family of J1's may wish to join their family, hence the need for a J2 visa. J2 visas are legally reserved for immediate family, defined as the spouse and/or their children, who are unmarried and under the age of 21, of the J1 visa holder. Parents, cousins, siblings, and other extended family members do not qualify to come to the United States under a J2 visa.
If you require assistance with the J2 visa, you can contact us at (+353) 061 518 025, or you can request a call back through our convenient live chat.
"I'm very happy with the standard of training received on the OISC Level 1 course, i passed my exam. Thank you!"
"My application was approved and a huge weight has been lifted from our shoulders this year "
"We used this service for the spouse visa extension application to assure that all the information was valid and correct."
Who is eligible for a J2 Visa?
To be eligible for the J2 visa, you must:
Be the spouse or the same-sex partner of a J1 permit holder.
Be the unmarried, dependent children, under 21 years of age, of the J1 permit holder.
J1's sponsor program/employee must allow for a J2 application.
Engaged couples do not meet the requirement of the J2 visa, as the United States Citizenship and Immigration Services (USCIS) requires proof of a legal marriage. Dependent children cannot stay in the United States with the J2 visa upon turning 21 and must apply for a different non-immigrant visa, should they wish to stay in America.
J1 permit holders who have come to do certain activities, including au pair, camp counselor, secondary school student, and summer work travel program participants will not be eligible to apply for J2 dependent visas. The exact eligibility will be laid out by the program one undertakes through the J1 visa.
Financial requirements
The J1 permit holder is financially responsible for their J2 dependents and must prove it. The J1 permit holder needs a minimum of $1,310 per month with $700 per month for the first J2 visa dependent and a further $500 for additional J2 dependents. For example, for a family of four, the J1 permit holder must make $3,010 each month, for the duration of the visas.
If the J1 permit cannot prove enough monthly income through employment, stipend, or additional income, they must provide evidence of financial support to prove sufficient funds.
If you do not reach the eligibility criteria of a J2 Visa, Total Law can help determine what would work for you.
How to apply for the J2 Visa
The sponsor of the J1 permit holder must first permit the dependents' arrival. If they do so, J1 should complete a "DS-2019," for each dependent.
Complete the DS-160 form online
Pay application fee: $160.00
Book an interview in Dublin at the US embassy.
Attend and pass the interview related to your application.
Depending on how busy the Irish embassy is, it can take up to 30 days to have the J2 visa approved.
Supporting documents
You will need to submit the following documents:
Passport
DS-160 barcode
Confirmation letter
One photograph
Copy of J1 permit holders DS-2019 form
Marriage certificate to the J1 permit holder
Wedding album/invitation cards/wedding guest list or copy of the affidavit/pictures with marriage witnesses if the wedding was at the registrar
Birth certificate of all dependents
Proof of finances
What does the J2 allow while in America?
Obtain employment
J2 spouses can apply for employment once in America. To apply they must provide USCIS with the following:
Complete form I-765 (employment authorization document or EAD)
Pay $380 fee
Provide evidence of relationship to J1 permit holder
Provide evidence of J1's status such as a pay stub, or letter of confirmation from sponsor/employer.
Photographs
Copy of J1 and J2's DS-2019.
Letter of motivation as to why J2 wishes to gain employment and that the second income will not be to support J1.
J2 visa holders may begin employment upon receiving their EAD, which can take up to 90 days to receive and is valid for up to one year. If they wish to continue working, they must apply for an extension. Besides specific government jobs, there are no restrictions on employment the J2 does. J2 is subject to all taxes, federal obligations, and social security.
Obtain a social security number
J2's can apply for a social security number, upon receiving their EAD.
Attend school
Yes, as recreational or to obtain a formal degree. Child dependents may also attend school as normal.
Travel
There are no limitations on travel outside the US. J2's must provide full proof of Covid19 vaccination to enter the US.
Health care
As per the US Department of State regulations and the US Code of Federal Regulations governing the J2 visas, J1 and their J2 dependents must hold and prove health, accidental, medical insurance for their time living in America.
How long does the J2 visa last?
As the J2 visa is essentially "linked" to the J1 permit holder, the J2 holder can stay in the United States dependent on the J1's status, and its validity.
Generally, a J1 visa lasts for two years. So, for example, if the J1 permit expires on December 2, 2023, the J1 visa will expire the same day and year. If the J1 visa holder applies for an extension and it's approved, the J2 holder may also apply for an extension.
Once your J2 visa expires, there is a 30-day grace period, where one can legally stay in the US.
Does the J2 visa lead to a green card?
Due to J2 and J1 being non-immigrant visas, they do not offer a direct path to Green Cards. Further, visa holders are usually required to live outside of the US (and return to their home country, Ireland) for at least two years before applying for a new visa. However, you can apply for Green Cards on the basis that you have experienced a circumstance change.
Status change can be based on one of the following:
An employment-based permit, from the U.S.-based sponsor
A family-based status, by being a foreign spouse or fiancé of a U.S. citizen or extended family being US citizens
An EB-1 visa, for Irish citizens with "an extraordinary ability"
National Interest Waiver for Irish citizens who are seeking work in employment and hold a degree (or equivalent experience) or can prove they have an "exceptional ability."
If you're changing your permit within the US, the J1 permit holder should apply for a visa waiver, which will alter the J2 dependent's status. With the waiver, you'll begin a petition together based on one of the four options above. The processing time will vary depending on your circumstances. You will likely be required to return to Ireland for an interview at Dublin's U.S consulate.
How Total Law can help you achieve your J2 visa
Immigration applications are complicated and moving from Ireland to the US (even temporarily) is an exciting leap, which you want to go as smoothly and as directly as possible. To do that, and to save time, money, and stress, you should employ a specialized immigration lawyer.
We are experts of US immigration and understand the complicated ins and outs of the process, know how to avoid delays or worst, rejection of applications. Total Law Immigration lawyers will work with you closely to ensure your J2 visa application is solid and completed to the highest degree, to maximize your chance of success.
Our team at Total Law are empathetic and truly understand that there is much at stake with the J2 visa application, as dependents wish to join their loved ones in America, and that a successful application will greatly impact your family's future. We will work with you closely at every step and stage of the process, always happy to answer any questions that you may have.
Regardless of the type of visa you select for your circumstances, the best step is to get in touch with the team at Total Law, so you know that you are guaranteed the right path and stand for a much higher success rate for your immigration application. You can contact us seven days a week by calling (+353) 061 518 025, or by using the online chat function to speak with one of our client care agents.
Advice Package
Comprehensive immigration advice tailored to your circumstances and goals.
Application Package
Designed to make your visa application as smooth and stress-free as possible.

Fast Track Package
Premium application service that ensures your visa application is submitted to meet your deadline.
Appeal Package
Ensure you have the greatest chance of a successful appeal. We will represent you in any case.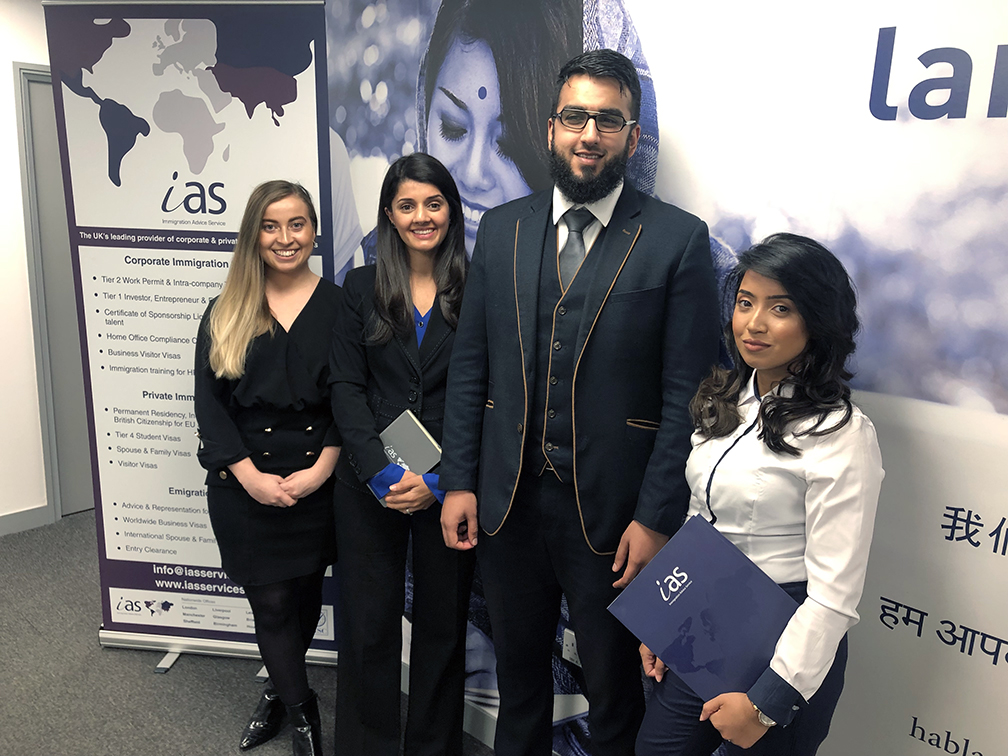 The Advice Package
During this untimed Advice Session with our professional immigration lawyers in London, you will receive our comprehensive advice, completely tailored to your needs and your situation.
Request the Advice Package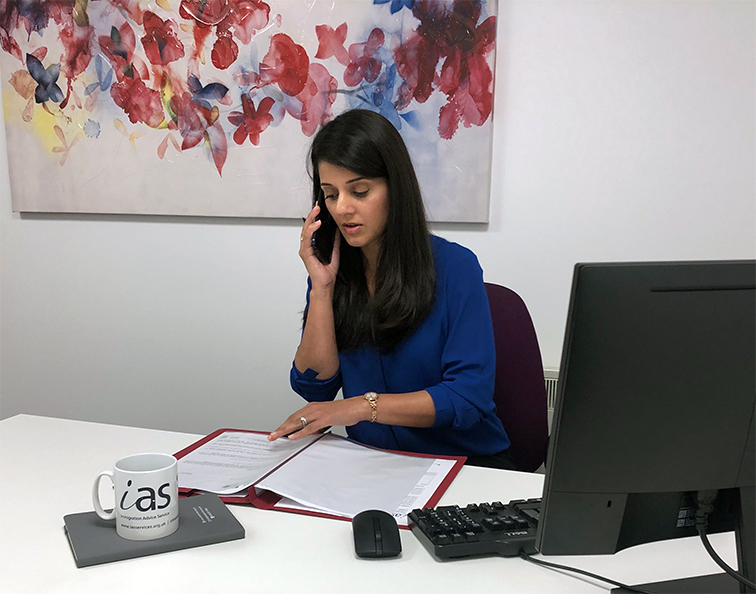 The Application Package
With our Application Package, your dedicated immigration lawyer will advise you on your application process and eligibility. Your caseworker will then complete and submit your forms to the Home Office on your behalf.
Request the Application Package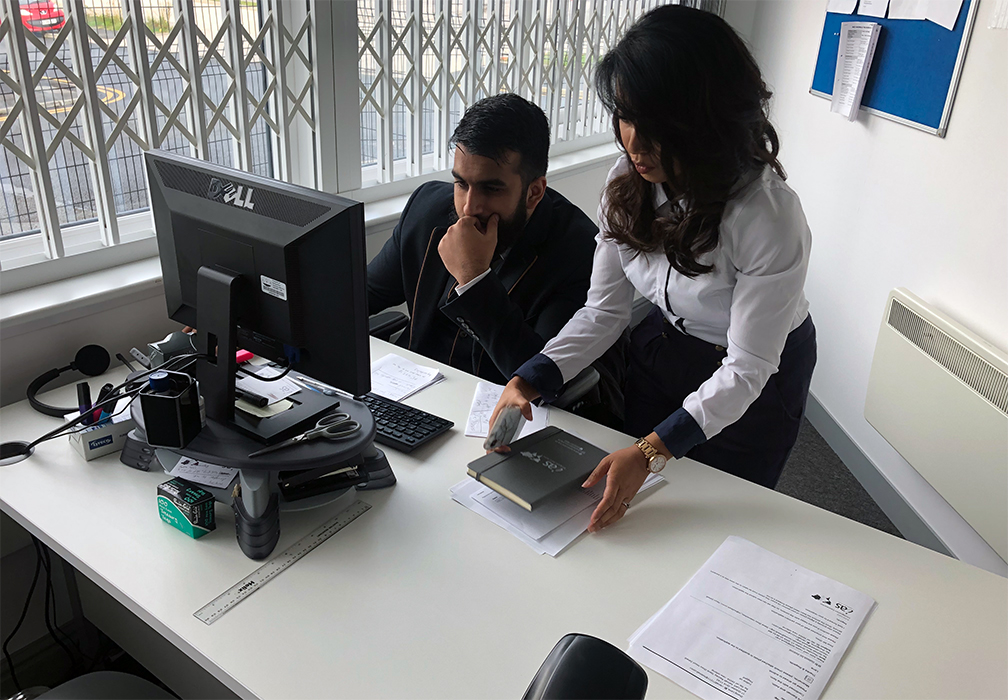 The Fast Track Package
Our Fast-Track Application Package is a premium service for those who need to submit their application in time with their deadlines. Your case will become a top priority for our lawyers and you will benefit from our highest-quality services.
Request the Fast Track Package
The Appeal Package
By choosing our Appeal Package, you can rely on our lawyers' legal knowledge and experience to ensure you have the highest chance of a successful appeal. We will also fully represent you in any hearings/tribunals.
Request the Appeal Package
Related Pages for your Continued Reading
Frequently Asked Questions
USCIS requires folks entering the US to complete a medical examination to ensure that they are in good health. You are also required to prove that you have obtained the required vaccinations, which includes measles, hepatitis A and B and the covid19 vaccination, amongst others.
USCIS does not have caps on the yearly amount of J2 visas that they grant every year.