K1 Visa
The K1 Visa, often regarded as the fiance visa, is a class of nonimmigrant visas that allows an Irish citizen, who is engaged to a US Citizen, to enter into the United States to marry or become a civil partner their US partner.
If you have any questions regarding the K1 visa, you can contact our expert immigration lawyers to discuss any concerns you may have, or for some help navigating the application process. You can call us on 0333 305 9375, or contact us seven days a week via our live chat.
What are the eligibility requirements?
When applying for K1 nonimmigrant visas, you and your fiancée must be wed or become a civil partner within 90 days of them arriving in the US from Ireland.
From that point, your now-husband, bride, or civil partner are allowed to adjust their position to become a permanent and lawful resident in the United States by obtaining permanent residency in the US.
If you have the correct eligibility, it is one of the fastest routes to permanent residence in the US.
"I'm very happy with the standard of training received on the OISC Level 1 course, i passed my exam. Thank you!"
"My application was approved and a huge weight has been lifted from our shoulders this year "
"We used this service for the spouse visa extension application to assure that all the information was valid and correct."
What are the requirements for a K1 nonimmigrant Visa?
There are several requirements for a K1 nonimmigrant Visas which are as follows:
As an Irish citizen, your partner or civil partner must be a US citizen. This civil partner/partner will need to present proof of US citizenship, such as a passport, birth certificate, or certificate of citizenship
You must both meet the definition of a 'fiancée' under US immigration law. This implies that you must be legally free to marry or obtain a civil partnership certificate at the time of the K1 petition being filed, and thereafter.
If either person in the couple's relationship history includes being previously married or having a civil partner, that previous marriage needs to have been legally terminated (either through death, divorce, or annulment), before submitting a K1 Visa application.
You must meet the K1 income requirements. The US citizen will be required to prove sufficient financial information that they have an adequate income to meet the financial needs of themselves and their fiancée. This is proven by I-134:Affidavit of Support. This is to ensure that you can live above the poverty line. All the requirements are provided on the US government internet sites and other internet sites.
This means that neither of the members of the couple can be already married or have a civil partner at the time of the petition. As a couple, you must have met in person within the last two years. If certain circumstances or rules have prevented this, like Covid-19, cultural factors, or extreme hardships, the USCIS can grant an exception, depending on the individual circumstances.
What are the steps in a K1 Visa application?
Both yourself and your fiance will have to partake in the visa application process and provide evidence and documents for the K1 Visa application.
If you are successful in your application, your Irish fiancée will receive their visa from the government which will allow them to leave Ireland and travel to the US.
However, if you do not get wed within 90 days of their arrival, it will be necessary for your partner to return to their home country, and the visa will become null and void, as it is not an option to extend the K1 visa.
The application process for a K1 Visa can be extensive.
The Petition Stage
The US citizen must file a K1 Visa petition documents with the United States Citizenship and Immigration Services (USCIS) by submitting application form I-129F: Petition for Alien Fiancée.
This is to demonstrate that there is a genuine relationship between you and your partner and that you intend to be wed and obtain a marriage certificate within 90 days.
You will be asked to provide a substantial amount of documents, which will be used to help prove your genuine relationship.
These required documents are:
Proof of citizenship for the US's citizen fiancé (copy of a passport, certificate of naturalization, or birth certificate)
Copy of the Irish fiancée's passport
Sufficient evidence of the legitimacy of the relationship (like photos over time, financial information correspondence, statements from friends, family, and colleagues.)
Proof of having met in person at least one time within the two years before filing the visa application. This must be demonstrated by flight itineraries, hotel documents, photos, correspondence, etc.
Sworn statements, written by and signed by each partner, with a description of the nature of the relationship and an intent to marry within 90 days of the sponsored fiancé's arrival in the United States.
A copy of the I-94 arrival-departure record was previously issued to the sponsored fiancé.
One passport-style photo for each partner
The K1 visa application process
The K1 visa applicant must complete the online DS-160 on which the confirmation page should be printed. They will also need to provide the following documents:
Two passport-style photos
Birth certificate
Valid, unexpired passport
Police clearance obtained from all countries of residence of more than six months since the age of 16
Sealed medical exam
Affidavit of Form I-134 from US fiance
Most recent tax returns from US fiance
Proof of relationship (copy of the approved I-129F package originally filed with USCIS)
The visa interview appointment will then happen with a government representative in Dublin, Ireland at the US embassy.
Traveling to the United States
Once/if requirements are met and the K-1 visa is approved, the sponsored fiancé is given a total of six months from the date of approval to travel to the US.
When entering the country from Ireland on the K1 Visa, your fiancée will need to seek admission at the port of entry with border control.
After arriving in the US, the couple has 90 days to be wed or become civil partners. Should the couple decide not to, the sponsored partner from Ireland will not be eligible to remain in the United States and is required to leave the country.
After the marriage or civil partnership ceremony is finalized, the last step is to apply for a marriage or civil partner-based permanent residency.
What are the costs of the K1 Visa?
The fees associated with the K1 Visa are:
Form I-129F application fee: $535
Consulate Processing Fee: $265
Form I-485: $1,140
Biometrics fee: $85
There may be additional costs for medical examinations and vaccinations.
How do I apply for a green card?
After your legal marriage or civil partnership ceremony, the K1 visa holder will need to transfer to a green card which permits the holder to stay in the US indefinitely without any restrictions.
The process to get a permanent residency is:
The Irish applicant needs to apply to become a permanent resident under the marriage-based card category by filing Form I-485 (Application to Register Permanent Residence or Adjust Status).
The USCIS will then review this submitted form. USCIS may request additional evidence and you and your spouse can be called for another interview.
When approved, the USCIS will issue your spouse a conditional permanent resident status, that is valid for two years.
With at least 90 days left before the expiration of the two-year permanent residency, the Irish spouse will need to apply to remove the conditions attached. If the condition removal is approved, USCIS will issue your spouse permanent residency that is then valid for 10 years and that can be renewed indefinitely.
If your spouse wants to become a United States citizen, they may apply for citizenship after three years of being a permanent resident.
The K-1 visa application does not allow for any changes to another visa. It's also not permitted to "adjust status" from a K-1 visa to a permanent resident based on marriage to anyone other besides the original US citizen sponsor.
Can my Irish Fiancé's children come to the US?
If your Irish fiancée has children that are unmarried and are under the age of 21, they will be eligible to enter the US by applying for the K2 Visa.
Children extend to adopted children and babies born out of wedlock, so long as Ireland legally recognizes them as your children. It is vital that the children's names are included on the original Form I-129F application, and may not be added at a later date. You will need to provide their birth certificates.
Eligible family members of the K1 visa holder are permitted to apply for permanent residency after getting legally married. However, it is important to remember that the children will need to remain unmarried to be eligible for permanent residency.
How IAS Can Help
Navigating visas and different immigration statuses can be a lengthy and time consuming process.
Often, if visa applications are incomplete or lacking in certain documents, the visa will be refused and the process will have to be restarted, which can have devastating outcomes for families looking to reunite.
Our professional immigration lawyers are on hand to assist individual applicants and their families in collating strong, watertight visa applications that ensure the best chance of a successful approval.
With a wealth of knowledge, expertise, and experience, our lawyers can help you achieve your ideal immigration status.
If you have any questions regarding the K1 visa, you can contact our expert immigration lawyers to discuss any concerns you may have, or for some help navigating the application process. You can call us on 0333 305 9375, or contact us seven days a week via our live chat.
Advice Package
Comprehensive immigration advice tailored to your circumstances and goals.
Application Package
Designed to make your visa application as smooth and stress-free as possible.

Fast Track Package
Premium application service that ensures your visa application is submitted to meet your deadline.
Appeal Package
Ensure you have the greatest chance of a successful appeal. We will represent you in any case.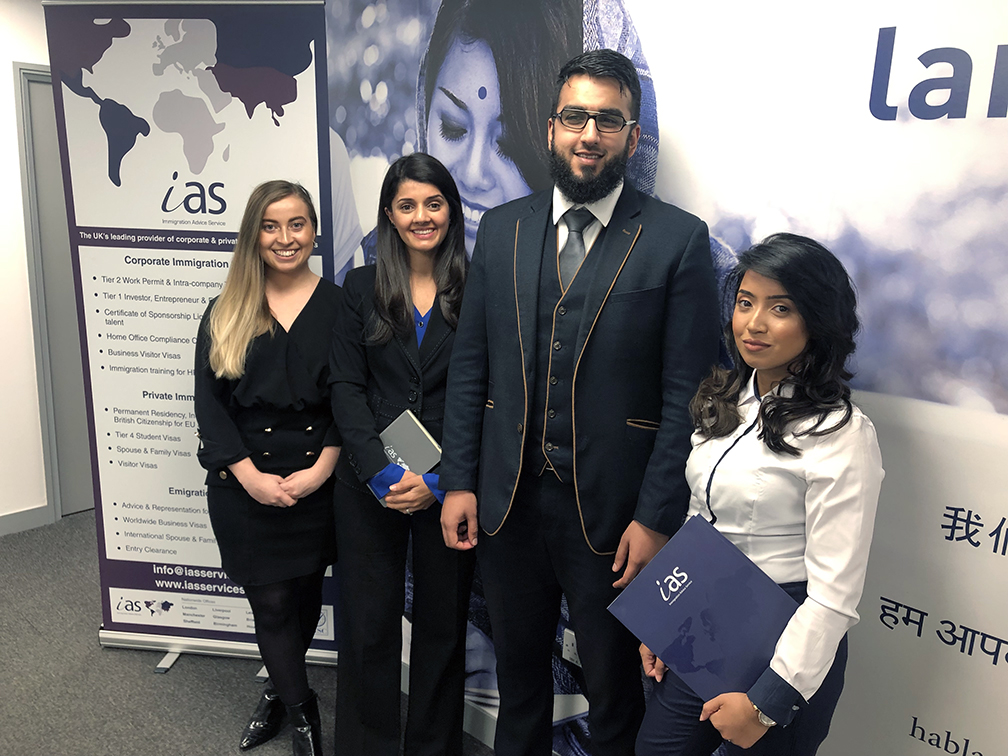 The Advice Package
During this untimed Advice Session with our professional immigration lawyers in London, you will receive our comprehensive advice, completely tailored to your needs and your situation.
Request the Advice Package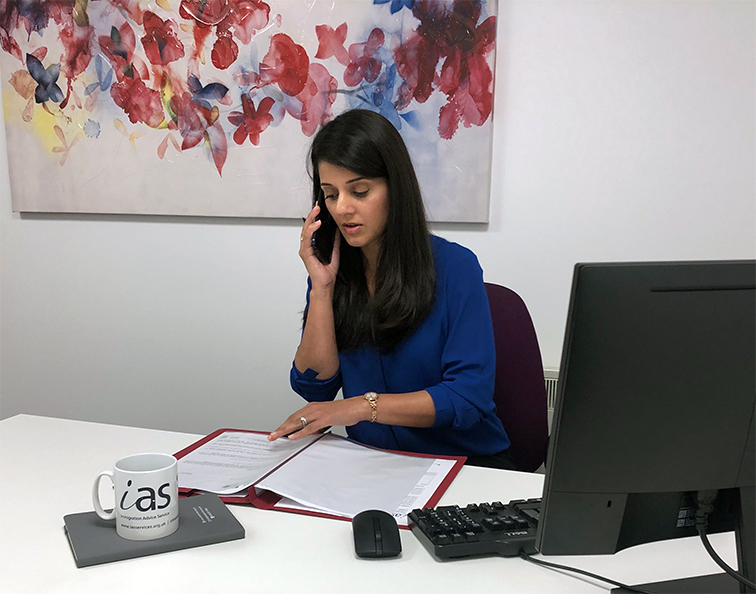 The Application Package
With our Application Package, your dedicated immigration lawyer will advise you on your application process and eligibility. Your caseworker will then complete and submit your forms to the Home Office on your behalf.
Request the Application Package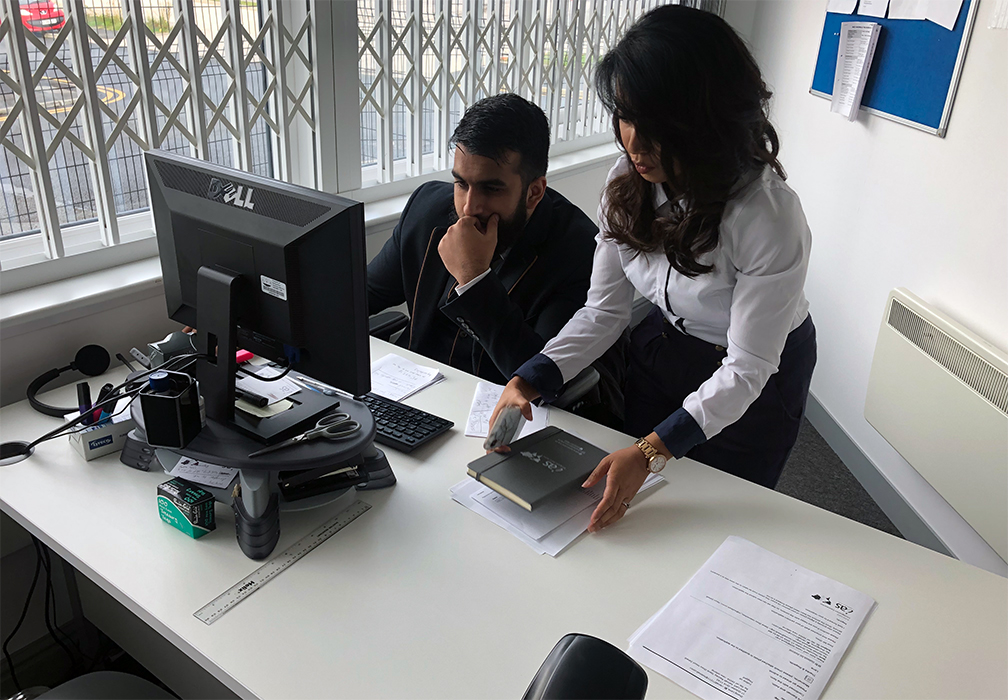 The Fast Track Package
Our Fast-Track Application Package is a premium service for those who need to submit their application in time with their deadlines. Your case will become a top priority for our lawyers and you will benefit from our highest-quality services.
Request the Fast Track Package
The Appeal Package
By choosing our Appeal Package, you can rely on our lawyers' legal knowledge and experience to ensure you have the highest chance of a successful appeal. We will also fully represent you in any hearings/tribunals.
Request the Appeal Package
Related pages for your continued reading.
Frequently Asked Questions
If the beneficiary (Irish citizen) and petitioner(US citizen) are legally married after filing for the K1 visa (before it is approved) the Irish citizen is no longer eligible for the K-1 visa. As such, the K-1 petition paperwork will be returned to USCIS. To have your Irish partner move to the US, the petitioner will need to file a different path.
You can. However, you may be subject to additional questioning at the US border control from immigration authorities. This is because traveling under another visa status, or the visa waiver program is not advised for K-1 fiancé visa applicants before the approval of their K visa, as they have already indicated they intend to marry in the United States.
If you are unable to go to the interview appointment, for whatever reason, it is important to let immigration services at the Irish embassy know as soon as possible. If you do not contact them within a year, your petition could be canceled, and/or you may not receive any refunds.
Yes, you can apply for work authorization through an online application form as soon as you arrive in the US, even before you get married. There are no limitations to what business or department of work is accepted.