US Family Visas for Irish Citizens
Irish nationals who would like to permanently join their family members in the United States may be eligible to apply for a US Family Visa.
If you or your loved one would like expert guidance and assistance with your U.S. visa application, contact Total Law today at  (+353) 061 518 025 or leave us a message in the chat.
What are the various types of U.S. Family Visas?
If you are looking to join family members who have become lawful permanent residents in the United States, you could be eligible for a family-based visa category, which includes both the nonimmigrant and the immigrant US family visas.
All applicants must have a qualifying family relationship in order to qualify for family-based immigrant visas. Immigrant visas are categorized into two categories – immediate relatives of a U.S. citizen and the family preference category.
Immediate relatives include a spouse, parent, or unmarried children below the age of 21. While, relatives that may be eligible for family preference immigrant visas include siblings, married sons and daughters of a U.S. citizen, unmarried sons and daughters of lawful permanent residents, siblings, unmarried daughters or sons of a U.S citizen, and spouses of legal permanent residents.
"I'm very happy with the standard of training received on the OISC Level 1 course, i passed my exam. Thank you!"
"My application was approved and a huge weight has been lifted from our shoulders this year "
"We used this service for the spouse visa extension application to assure that all the information was valid and correct."
What U.S. Family-based Nonimmigrant visas are available?
If you are issued a nonimmigrant visa, you are free to visit the US for specific purposes such as education, work, medical as well as business. These visas are usually offered for a restricted duration and a departure date is pre-determined. With a nonimmigrant visa, you can only lawfully stay in the U.S. temporarily.
If you currently have an immediate relative who is either a lawful permanent U.S. resident or a U.S. citizen, you can make an application for a nonimmigrant visa. These are the available US nonimmigrant family visas:
K1 Visa for fiancés looking to enter the United States
K2 Visa for children of those granted K1 visas.
K3 Visa for couples who live abroad.
K4 Visa for dependents of K3 visa holders.
Once you obtain a nonimmigrant visa, you can make an application to extend your stay in the United States, but you must do so before your permit expires. In the case of dependents, the application should be submitted together with your request.
Family-Based Green Cards for Family-Preference Immigrants
Generally, immigrant visas allow you to lawfully live in the United States permanently and are also part of the procedures of getting a green card. Compared to their nonimmigrant visa counterparts, they are often more difficult to obtain and the process of applying for an immigrant visa is relatively complex.
If you have a family member in the U.S. who is either a lawful permanent resident (a green card holder) or a U.S. citizen, you can make an application for an immigrant visa. However, the immediate relative must first petition the United States Citizenship and Immigration Services (USCIS) for you to join them in the US.
Based on your close family relationship with your family member, he/she can apply for either a family-based immigrant visa or a green card.
If you have other relatives with whom you have a somewhat distant family relationship but would want to move to the US, they can instead apply for family preference green cards such as:
F1 (Family First Preference): For unmarried daughters and sons of U.S. citizens.
F2A (Family Second Preference): For unmarried children as well as the spouse of permanent U.S. green cardholders. If you have dependents who are aged 21 and above, they can make an application for a Second Preference visa (F2B).
F3 (Family Third Preference): For married children of U.S. citizens.
F4 (Family Fourth Preference): For siblings of U.S. citizens aged 21 and above.
U.S. Visas for Fiancés and Spouses
If you are either a lawful U.S. permanent resident or citizen, you are allowed to bring either your unmarried partner or spouse with you to the United States. To start the sponsorship process, you must file the Petition for Alien Relative (Form I-130). Your spouse can pursue two distinct family immigration paths to join you in the United States, including:
Nonimmigrant visa
If you are a spouse looking to relocate to the US, and you intend to temporarily move to the US, you should apply for the K3 Spouse visa. This simply implies that you'll only be able to adjust your immigration status after entering the United States.
With this visa you will are free to move to and from the U.S. for the duration specified on the visa, bearing in mind that it is a multiple-entry visa. However, if your marriage ends before you adjust your visa status, you must leave the country within thirty days.
Immigrant visa
If you are looking to permanently join your partner in America, you can apply for the CR1 or IR1 visa. The CR1 visa grants conditional permanent residency status to spouses who have been married to a U.S. citizen for less than 2 years. This nonimmigrant visa allows you to lawfully seek employment in the United States, without the need for a work permit. In any case, if you decide to leave the country, you must apply for the so-called re-entry permit to activate your resident status.
If you have dependent young kids, they can also apply to live in the U.S. via a children's green card.
If you and your fiancé are looking to marry in the US, you can apply for the K-1 nonimmigrant visa, also referred to as a fiancé visa. To be eligible, you must make arrangements to marry within 90 days after moving to the United States.
U.S. Family Visas for children of U.S. citizens
Children aged below 21 and are not married are categorized as immediate relatives, and as such, are eligible for family-based green cards. The type of sponsorship that they qualify for depends on their current age. Stepchildren are also classified as immediate relatives if their parents got married when they were under 18.
If you have an unmarried child who is aged 21 and above, he/she may still be eligible to move with you to the United States through the family first preference visa class (also knows as the F2B visa). However, it is important to note that if the child gets married before your F2B visa application is approved, they will not be eligible for the U.S. family visa.
Bearing in mind that the F2 visa category is limited to nearly 114,200 visas annually with only a small number being awarded to F2B visa applicants, it is usually a daunting task to get a visa for a child aged above 21.
Advice Package
Comprehensive immigration advice tailored to your circumstances and goals.
Application Package
Designed to make your visa application as smooth and stress-free as possible.

Fast Track Package
Premium application service that ensures your visa application is submitted to meet your deadline.
Appeal Package
Ensure you have the greatest chance of a successful appeal. We will represent you in any case.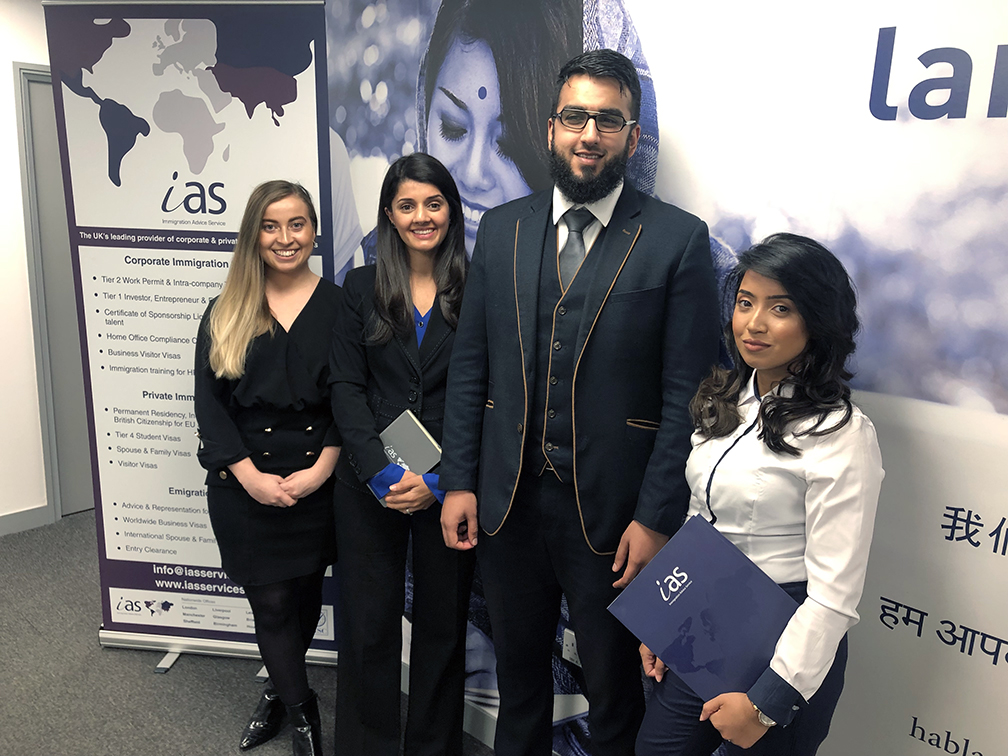 The Advice Package
During this untimed Advice Session with our professional immigration lawyers in London, you will receive our comprehensive advice, completely tailored to your needs and your situation.
Request the Advice Package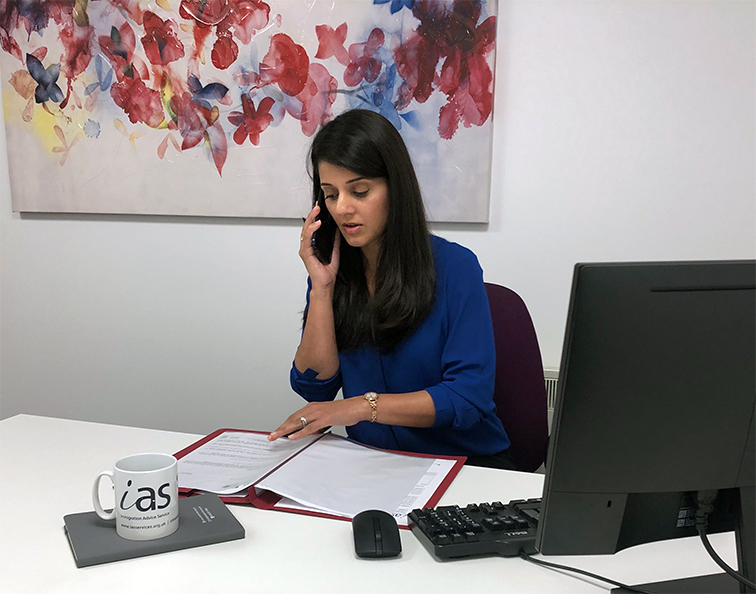 The Application Package
With our Application Package, your dedicated immigration lawyer will advise you on your application process and eligibility. Your caseworker will then complete and submit your forms to the Home Office on your behalf.
Request the Application Package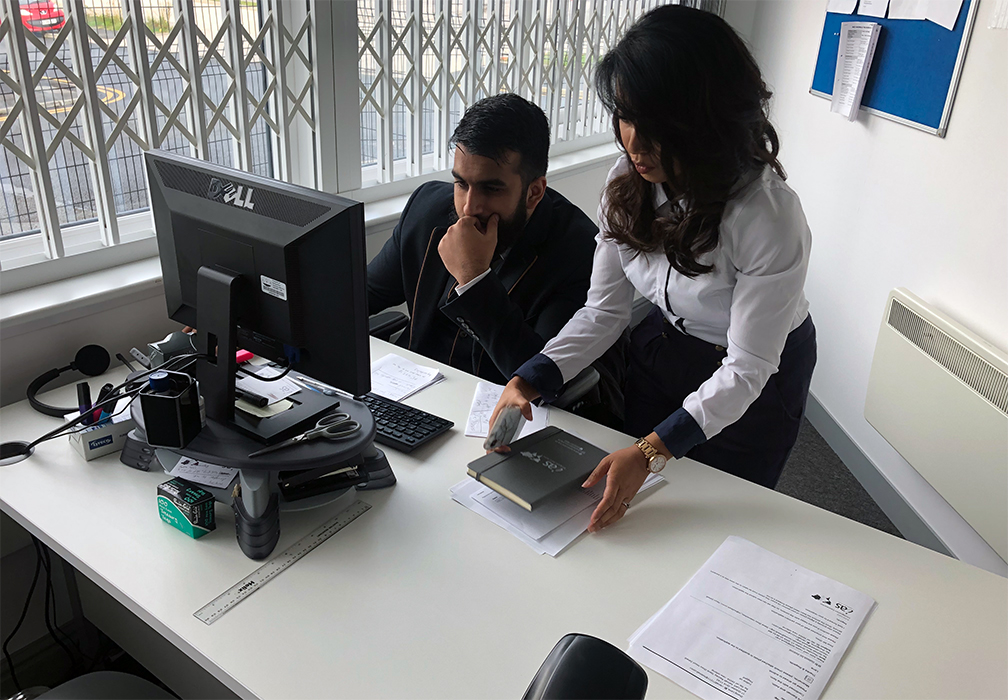 The Fast Track Package
Our Fast-Track Application Package is a premium service for those who need to submit their application in time with their deadlines. Your case will become a top priority for our lawyers and you will benefit from our highest-quality services.
Request the Fast Track Package
The Appeal Package
By choosing our Appeal Package, you can rely on our lawyers' legal knowledge and experience to ensure you have the highest chance of a successful appeal. We will also fully represent you in any hearings/tribunals.
Request the Appeal Package
Related pages for your continued reading.
Frequently Asked Questions
Our immigration experts pride themselves on keeping current with all things related to U.S. immigration law. We are very happy to have helped families be reunited in the United States by offering expert guidance and assistance with the immigration process.
Our immigration attorneys at Total Law can help you with the following:
Check that you have the required information and supporting documents to submit with your U.S. visa application
Help with completing application forms
Monitor the monthly visa bulletin specific for your family-based green card to check whether your visa application is current
Liaise with you and your family members to keep you informed about your application status
Liaise with the National Visa Center and the U.S. embassy or consulate where your visa application is being processed
Contact you if your petition is approved or refused and outline the next steps if you seek to re-submit or appeal the decision
All family-based visa applications typically start out with the U.S. citizen or green card holder filing for a petition with the USCIS. After this petition is approved, the visa application will then transfer to the National Visa Center for further processing. It is at this time, that the foreign national applicant files for their specific visa.
Further steps may include completing an online visa application, paying the associated visa fees, and attending a visa interview at the nearest U.S. Embassy or Consulate. For more detailed advice about the specific application process for your particular visa, contact an expert immigration attorney today to learn more about what to expect and receive guidance on what to do.