SB-1 Visa: How to Apply From Ireland
Applying for any visa is not an easy task, and an SB-1 visa is no different. That is why before you begin the process, you must be armed with all the necessary information.
To find out more about the SB-1 Visa or for assistance with your visa application, get in touch with our immigration lawyers today on (+353) 061 518 025.
What is the SB-1 Visa?
An SB-1 visa, also called a Returning Residents visa, is allocated to individuals who have held a Green Card or a US immigrant visa before. Green Cards grant you Lawful Permanent Residence in the US but if you plan to spend more than 12 months outside the US then you will need to apply for a returning re-entry permit.
The Re-entry Permit is usually valid for just two years; hence, you must return to the US on or before that time. If you are unable to return to the US within 2 years due to situations out of your control then you can apply for an SB-1 Visa to return to the US.
This visa is quite beneficial because you don't have to go through the whole process of applying for an immigrant visa status from the beginning. You can apply for it as you would a regular visa.
There are two groups of individuals that can re-enter the U.S even if they have been away for more than the stipulated time without needing an SB-1 visa. They are:
Civilian employees of the U.S government posted abroad.
Children and spouses of members of the US armed forces.
"I'm very happy with the standard of training received on the OISC Level 1 course, i passed my exam. Thank you!"
"My application was approved and a huge weight has been lifted from our shoulders this year "
"We used this service for the spouse visa extension application to assure that all the information was valid and correct."
Eligibility Requirements for the SB-1 Visa
Returning to the United States after two years does not automatically qualify you for an SB-1 visa as you would think.
To apply and be eligible to get this visa, you must fulfil these conditions:
You should be a lawful permanent resident in the United States before you leave for your trip.
You should be eligible to retain an immigrant visa that you possessed before your momentary stay abroad.
Your stay out of the United States for longer than the stipulated time should be for reasons beyond your control.
You must have the intention to return to the States after your stay abroad and stay there.
Once you can prove and fulfil all the conditions stated above, then you will be eligible for an SB-1 visa and can begin your application process.
Reasons That May Be Accepted
Some of the significant valid reasons that can prevent a person from returning to the U.S are:
A serious illness that prevents the individual from travelling.
A pregnancy where the doctor advises the woman not to travel.
You are not able to get permission to travel out of the country where you are staying.
A family dispute where your travel documents are withheld from you.
Step by Step Guide to Obtaining an SB-1 Visa
Applying for an SB-1 visa is a somewhat straightforward process. It is not as lengthy as you might imagine because you are not applying for an immigrant visa from the beginning
Before you begin your application process, you should inform the United States Embassy three months before you intend to travel. This will make the application process quicker for you.
Below are the steps necessary to apply for an SB-1 visa:
Step One – File a form called Form DS-117 (Application to Determine Returning Resident Status.)
Step Two – Submit a form called Form I-551 (Green Card or Permanent Resident Card) you owned before you left the United States.
Step Three – If you have a Re-entry Permit, submit it.
Step Four – Submit the necessary documents required. The documents are:
Proof that the reason you stayed out of the US past the allotted time was beyond your control, like medical forms, etc. Proof of your intention to return to the States like payslips, tax returns, etc. The date of your intended travel outside the States like ticket stamps, airline tickets, etc.
When you have followed the above steps and submitted all the necessary documents, the US Embassy will then review all your submissions and decide whether you are eligible for an SB-1 visa or not. If you qualify, then you can proceed to the following steps:
Step Five – Submit a form called Form DS-260 (Immigrant Visa and Alien Registration Application). You should have filed this form during your first immigrant visa application.
Step Six – Using a licenced, state-approved doctor, conduct a thorough medical examination.
Step Seven – Submit all the necessary documents needed for the process like your signed medical documents, your passports, two photographs required by the US Visa Photo Requirements, Form DS-260 confirmation page, and any other document requested by the US Embassy.
What Happens If My SB-1 Visa is Denied?
As you know, the US Embassy is in charge of determining if you will qualify for an SB-1 visa or not. The determination process is based on the evidence and documents that you have submitted.
If all your documents are assessed and you are not eligible for the visa, you will be notified either to get additional documents or to be told that you cannot get the visa.
If you cannot get the visa, the best thing for you to do is to either try to apply for a United States Non-Immigrant Visa for a temporary stay in the States or to apply for a US Immigrant Visa from scratch. That is, you have to start the petition process all over again and submit the necessary documentation.
If you decide that it is a non-immigrant visa you want to apply for, then there are two options you have to look into.
The first option is to obtain a dual intent visa which allows you to apply for permanent residency in the US.
The second option is to prove that you intend to return to Ireland when your visa eventually expires.
Do I Get Access to American Healthcare with an SB-1 Visa?
As a Returning Resident Visa holder, you have access to healthcare in the United States. But you should be aware that the cost of getting medical treatment and attention in the States is pretty expensive. In fact, healthcare costs in the United States are one of the most expensive in the world.
The best thing for you to do to conserve your fees is to pick a health insurance plan that you can afford. Select a health insurance plan that is in line with your budget, suits your needs, and is best for you and your family.
Did you know that staying in a hospital in the United States may cost close to $11,000 on an average? Or that treating a broken leg can cost up to $3000? As shocking and steep as that sounds, it is the truth. That is why you should make proper plans and arrangements for healthcare.
Advice Package
Comprehensive immigration advice tailored to your circumstances and goals.
Application Package
Designed to make your visa application as smooth and stress-free as possible.

Fast Track Package
Premium application service that ensures your visa application is submitted to meet your deadline.
Appeal Package
Ensure you have the greatest chance of a successful appeal. We will represent you in any case.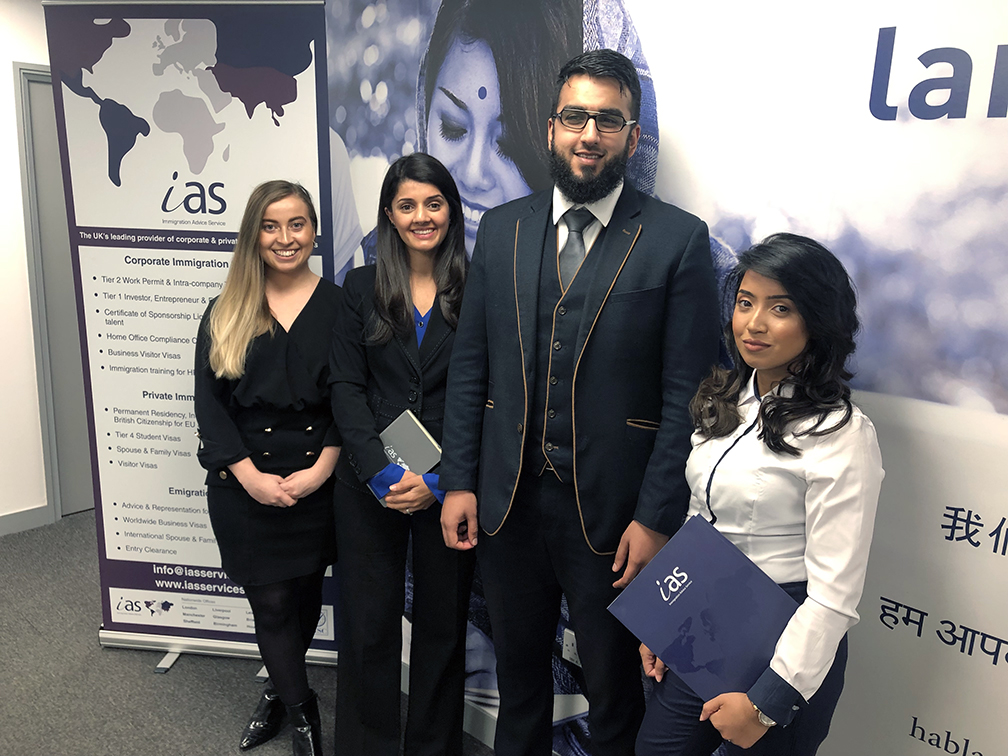 The Advice Package
During this untimed Advice Session with our professional immigration lawyers in London, you will receive our comprehensive advice, completely tailored to your needs and your situation.
Request the Advice Package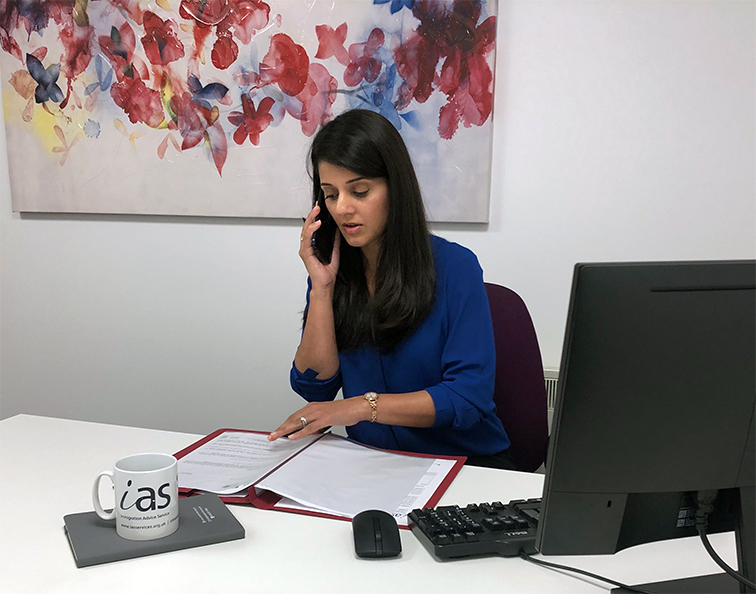 The Application Package
With our Application Package, your dedicated immigration lawyer will advise you on your application process and eligibility. Your caseworker will then complete and submit your forms to the Home Office on your behalf.
Request the Application Package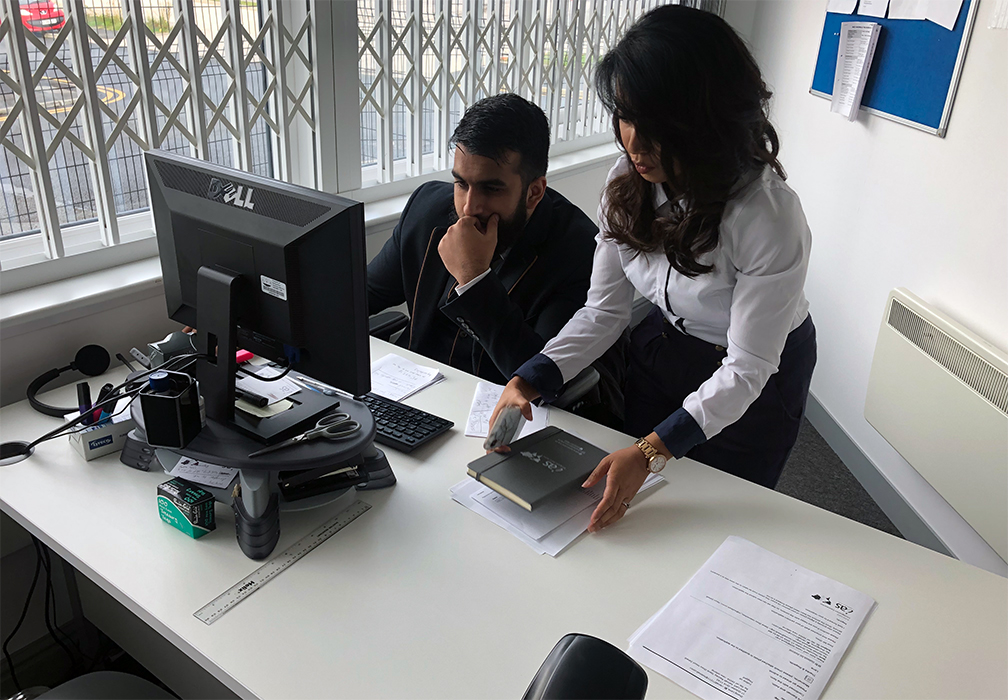 The Fast Track Package
Our Fast-Track Application Package is a premium service for those who need to submit their application in time with their deadlines. Your case will become a top priority for our lawyers and you will benefit from our highest-quality services.
Request the Fast Track Package
The Appeal Package
By choosing our Appeal Package, you can rely on our lawyers' legal knowledge and experience to ensure you have the highest chance of a successful appeal. We will also fully represent you in any hearings/tribunals.
Request the Appeal Package
Related pages for your continued reading.
Frequently Asked Questions
There is no specific processing time for an SB-1 visa. The processing time is solely dependent on the US Embassy you are applying from.
But generally, it takes about 3 to 6 months for your application to be completed and approved and for you to get notified by the Embassy whether you have obtained your visa or not.
Before your application for the SB-1 visa can be processed by the US embassy, you have to pay some fees. Without making payments, your application will not be considered valid.
The mandatory fees to pay are:
Form DS-260 processing fee.
Form Ds-117 filing fee.
Fees for the required medical examinations.
Fees essential to obtain necessary supporting documents.
Before you travel out of the United States as a permanent resident for a temporary journey to another country, you should check out the vital information on the US Customs and Border Protection and the USCIS websites or their offices. It is essential that you learn about all the necessary travel documents that you might need so that you will not be caught unawares.