H-2b visa for Irish citizens
The H-2B visa is aimed at certain temporary workers who wish to work in the US.
If you have any questions regarding the H-2B visa, or our other citizenship and immigration services, you can contact our expert immigration lawyers to discuss any concerns you may have, or for some help navigating the application process. You can call us on +353 (0) 61 518 025, or contact us online seven days a week via our live chat.
What is the H-2B Visa?
An H-2B Visa is a non-immigrant work visa for temporary workers that are not in the agricultural sector.
A US employer or agent who meets specific requirements will be able to employ an Irish citizen to perform one-time jobs, seasonal work, peak-load work, or intermittent jobs. It is not a visa that you would look into if you were planning on moving to the US permanently as there is a maximum period stay of three years.
An employer or agent that would like to sponsor you as an Irish citizen for the H-2B visa will need to file form I-I29 (Petition for a Nonimmigrant Worker) on your behalf, prior to being able to apply for the visa yourself.
The United States Citizen and Immigration Services (USCIS) is only allowed to issue 66,000 H-2B visas every year unless the Department of Homeland Security and the Department of Labor temporarily increase the limit for substantial reasons.
"I'm very happy with the standard of training received on the OISC Level 1 course, i passed my exam. Thank you!"
"My application was approved and a huge weight has been lifted from our shoulders this year "
"We used this service for the spouse visa extension application to assure that all the information was valid and correct."
Who is eligible for an H-2B Visa?
You may be eligible for the H-2B Visa if an employer permanently based in the US has offered you a temporary, fixed-term job. Your other requirements are as follows:
You must have an official job offer of employment letter from the US-based company
You must meet the minimum qualifications, skills and experience required for the nature of the job
You are able to demonstrate that you will be returning to Ireland before your H-2B Visa expires
Your employer must have filed Form I-129 to the US Immigration Bureau
How to prove your job is temporary
Your US employer is responsible for proving that you have qualifying employment. This visa is intended for non-immigration purposes, and will only be for a short-term period. They must be able to prove that there are not enough US residents who are willing and able to achieve the jobs required, therefore needing to seek outside help.
They will also need to show that employing workers on an H-2B visa, will not negatively impact the working conditions or wages of the already-employed. All in all, the employer must prove the following:
The job is a one-off and won't be repeated
The company have not previously employed workers to perform the job
The company will not require workers to handle the job in the future
The job is traditionally connected to a particular season of the year, either as a pattern or recurring events
They are not claiming a seasonal need for a time that is unpredictable or subject to change
They are not for claiming a seasonal need for vacation time for the regular full-time employees
They have permanent employees in place regularly, and cannot meet demand due to a busier season
They need to temporarily hire foreigners to supplement the permanent staff due to seasonal or short-term demand during a busier season
The temporary employment will not become a regular and recurring role for the visa holder
They need temporary workers occasionally to achieve the job
They have not employed permanent employees to handle the job
What kind of jobs can you do with an H-2B Visa?
The H-2B Visa does not accommodate anyone involved with agricultural work such as farm labour or produce. If you are hoping to get work within this industry, you will need to apply for an H-2A Visa instead. Some of the suitable jobs for an H-2B visa include (but are not limited to) some of the following:
Amusement and recreation attendants
Bartenders
Cleaners
Coaches and scouts
Construction labourers
Cooks
Food preparation workers
Forest and conservation workers
Housekeeping cleaners
Landscaping workers
Packagers
Production workers
Waiters and waitresses
How many H-2B Visas are issued?
The USCIS has a statutory limit on the amount of H-2B Visas that can be issued every fiscal year. In the first half of the fiscal year, October to March, they issue 33,000 of these visas to successful applicants. In the second half, April to September, another 33,00 visas are granted, totalling 66,000 for the year.
The US government can increase this limit at their discretion. For example, in 2021, the US Department of Homeland Security alongside the Department of Labor temporarily increased the number of successful applications to 88,000 on a 'needs-must' basis. If, however, the USCIS does not issue the capped amount of 66,000, the numbers do not carry over to the next fiscal year.
Once the 66,000 applications have been assigned, the USCIS will reject and return any more applications received for the H-2B Visa for that year. There are some applicants however that would be exempt from the cap, and these include workers in the following fields:
Fish roe processors
Fish roe technicians
Supervisors of fish roe processing
Those that perform services in the Northern Mariana Islands or Guam, dating from November 28th 2009 – December 31st 2029
How to apply for the H-2B Visa
Step One
The first step in the process of obtaining an H-2B Visa is for your US employer or agent (known as the petitioner) to apply for a temporary labor certification from the US Department of Labor (DOL). This step must be completed before the petitioner requests H-2B classification from USCIS.
An employer must register no more than 120 calendar days before the contract can begin with the temporary employee. During this time, they must also obtain a Prevailing Wage Determination (PWD), and file a job order and H-2B application to the Chicago National Processing Center.
Step Two
Once the petitioner has received a valid temporary labour certification, they can now file Form I-129 with the USCIS. They may be required to send the original version of the temporary labour certification alongside Form I-129.
If the petitioner intends on employing more than one temporary non-agricultural worker for the same service, they can do so in the one petition, on the grounds that the number of H-2B workers do not exceed the number of positions available in the temporary labour certification.
Step Three
Once the USCIS has approved the employer's petition, you (as the employee) can now apply for an H-2B Visa with the US Department of State (DOS).
With an H-2B Visa, you can seek admission into the country with US Customs and Border Protection at any US airport, or port of entry.
What documents do you need for an H-2B Visa?
When the petitioner is ready to submit form I-129 alongside the original version of the temporary labour certification, there will be a list of other documents to include, such as the following:
A cover letter on the company official letterhead including the following details:

The nature of the business
Locations and mailing addresses that the employer uses
An explanation as to why the employer needs temporary workers
The qualifications of the proposed temporary staff

Documentation that proves why the job is temporary
Proof that there are not enough qualified US citizens who are willing or able to work this particular role
Proof that they will suffer irreparable harm (either economically or financially) if they do not hire any foreign workers
Proof that they are abiding by all health and safety laws, and labour employment laws
The petitioner is required to make copies of all submitted forms and documents. Once approved by the USCIS, they will be given a notice of approval (Form I-797). A copy of Form I-797 must be included with your H-2B Visa application, alongside other documents such as:
A completed online non-immigrant visa application (Form DS-160)
A completed Form DS-157 if the applicant is a male between aged 16-45
A valid passport
A passport photograph
Significant proof that you will be returning to Ireland when your H-2B Visa expires
How can Total Law help?
The H-2B visa is one of many US work visas that Irish citizens could potentially apply for.
If you're an Irish citizen looking to apply for a H-2B visa or any other type of US work visa, Total Law can help.
We are a team of expert immigration advisers working in the field of US and international immigration. We have the tools and expertise to ensure that your application for a work, study or family visa goes smoothly and that you're able to attain whatever goal you might have in mind.
For more information, call us on +353 (0) 61 518 025, or contact us online seven days a week via our live chat.
Advice Package
Comprehensive immigration advice tailored to your circumstances and goals.
Application Package
Designed to make your visa application as smooth and stress-free as possible.

Fast Track Package
Premium application service that ensures your visa application is submitted to meet your deadline.
Appeal Package
Ensure you have the greatest chance of a successful appeal. We will represent you in any case.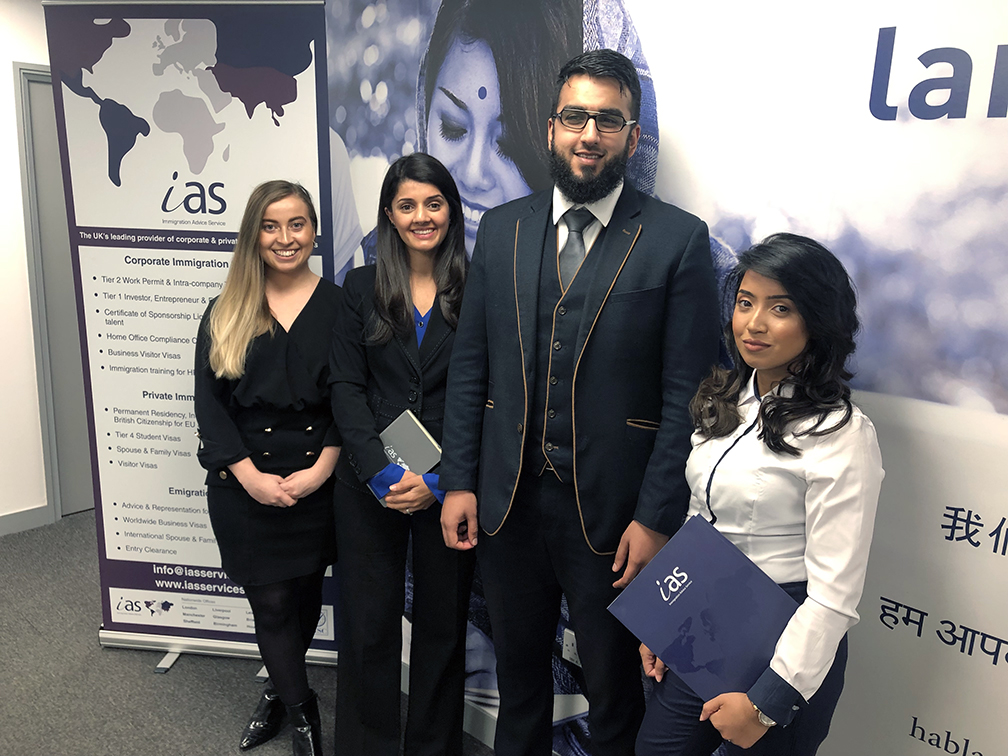 The Advice Package
During this untimed Advice Session with our professional immigration lawyers in London, you will receive our comprehensive advice, completely tailored to your needs and your situation.
Request the Advice Package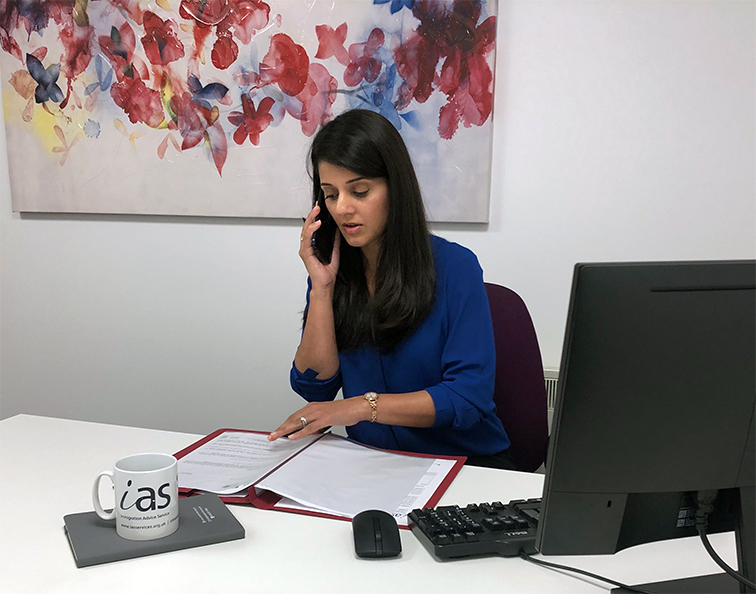 The Application Package
With our Application Package, your dedicated immigration lawyer will advise you on your application process and eligibility. Your caseworker will then complete and submit your forms to the Home Office on your behalf.
Request the Application Package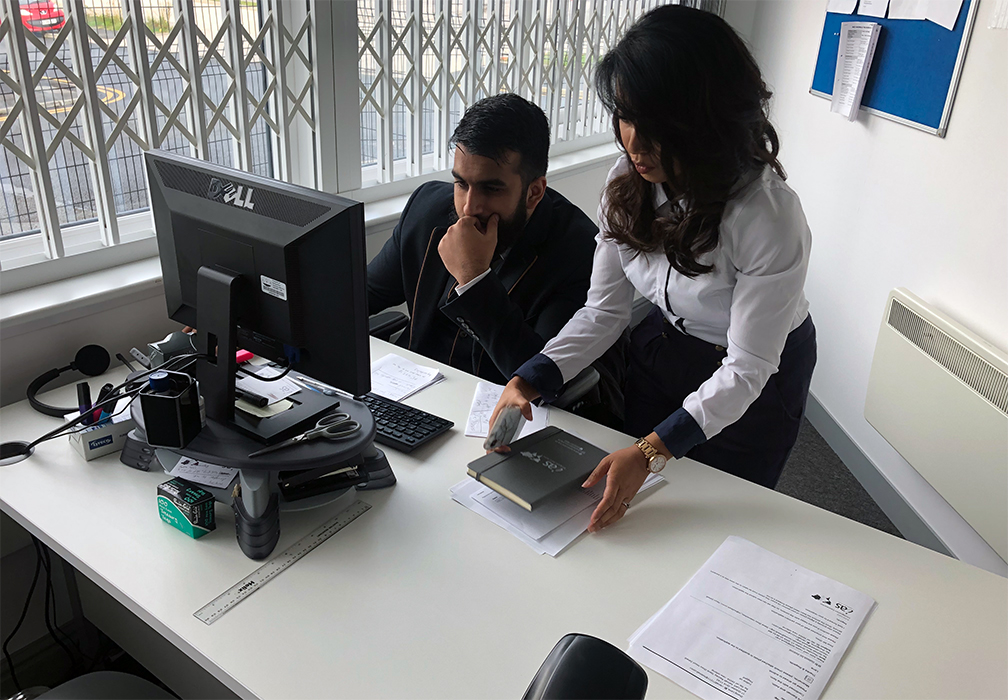 The Fast Track Package
Our Fast-Track Application Package is a premium service for those who need to submit their application in time with their deadlines. Your case will become a top priority for our lawyers and you will benefit from our highest-quality services.
Request the Fast Track Package
The Appeal Package
By choosing our Appeal Package, you can rely on our lawyers' legal knowledge and experience to ensure you have the highest chance of a successful appeal. We will also fully represent you in any hearings/tribunals.
Request the Appeal Package
Related pages for your continued reading.
Frequently Asked Questions
The employer will be required to pay a base petition fee of $460 when submitting Form I-129. Depending on the organisation, there may be other fees applicable, including a $150 fraud prevention and detection fee. To request premium processing, the employer will pay a fee of $1,500.
As the applicant, you will pay $190 as the visa application fee.
The employer must start the petition at least 60 days in advance of employment commencing, but no more than 120 days in advance. They can request premium processing at a further cost to them by filling out Form I-907.
Once you have applied for the H2B Visa as an employee, it can take between 60-120 days to be processed.
Eligible family members that can join you in the US under an H-2B Visa are unmarried children under the age of 21, your spouse, or your civil partner. These dependents will need to complete an H4 Visa application.
An H4 Visa grants entry for your dependents into the US, so long as they are authorised. However, they are not able to work or apply for a work visa when they are under an H4 Visa. They can apply for this during the same time as you apply for your H-2B Visa.