US Study Visas for Irish citizens
If you are an international student who would like to enter the United States to take part in an academic program may require a U.S. Student Visa.
If you would like help with your student visa application, contact our immigration attorneys at +353 (0) 61 518 025. We are here to help you online, over the phone, or in person.
Can I Study in the U.S. as an Irish Citizen?
Each year, many Irish students want to travel to the United States to pursue their studies at an academic institution. Those who meet eligibility requirements can study in the United States at the graduate and postgraduate levels.
The United States is currently home to more than one million international students. The wide range of world-class universities and the impressive variety of degree programs that are available in the U.S. makes it one of the most attractive destinations for Irish students in particular.
The following information is designed as a detailed breakdown of what is required for an Irish citizen to become a student in the United States. Some key points to consider when deciding to study in the United States include:
What university is the best option for you?
What course of study will you take?
Are you prepared to undertake the complex process of applying to the university/applying for a student visa?
Do you have the sufficient funds necessary to pay for your university tuition and your living expenses?
Will you need to consider applying for financial assistance?
Will you need to work during your time studying in the U.S.?
Do you need special permission to work in the U.S. while studying?
Do you know what you plan to do upon your graduation?
It is important to spend time thinking about these questions and it can be helpful to discuss them with an experienced immigration lawyer who can help you through the process so that you can spend your time focusing on your studies.
"I'm very happy with the standard of training received on the OISC Level 1 course, i passed my exam. Thank you!"
"My application was approved and a huge weight has been lifted from our shoulders this year "
"We used this service for the spouse visa extension application to assure that all the information was valid and correct."
Eligibility Requirements for Irish Citizens to Study in the United States
The eligibility requirements that an Irish citizen must meet to study in the United States can vary dependent on their circumstances and intended course of study. Some primary requirements for Irish students to study in the USA include:
Receipt of a valid offer to study at an eligible U.S. academic institution
Proof of all educational qualifications as of the present date (This includes admission test scores, college prep courses taken, and recommendations)
Minimal English language ability
Ability to afford tuition fees and the cost of living while in the United States
Proof of medical/vaccination status and a clean bill of health
A clean immigration record/no history of overstaying a visa
No record of past criminal behaviour
Irish citizens who want to study in the United States will also need a student visa. Continue reading to find out more about the common student visa options that Irish citizens can apply for to study in the United States.
The Most Common Student Visas
There are three types of US study visas for Irish citizens that are the most common. Those Irish citizens who want to become a student in the United States will most likely need one of the following student visas:
F-1 Student Visa –  The F-1 student visa is the option that Irish citizens should apply for if they are pursuing academic studies in the United States. It is important to note that students on the F-1 visa are not allowed to work off-campus during their first years in school. The United States Citizenship and Immigration Services may permit Irish citizens to work off-campus after they have completed their first year of school.
M-1 Student Visa – Irish citizens who wish to go to the U.S. to pursue vocational or non-academic studies should apply for an M-1 visa. Those who are on this visa can only work in temporary employment that is providing practical training to the student.
J-1 Student Visa – The J-1 visa is one of the most popular with Irish citizens. It is a visa that is used for cultural exchange and educational programs as designated by the United States Department of State. Individuals who successfully apply for a J-1 visa will take part in a wide range of programmes for exchange visitors. These programmes are sponsored by schools and businesses as well as a wide variety of other institutions/organisations.
Additional Visa Categories That Allow Irish Citizens to Study in the US
B-2 Student Visa – The B-2 visa is used for students who are coming to the United States to take on a short course of study or language training program. Irish citizens can apply for a B-2 visa if the primary reason they are coming to the U.S. is for tourism but they wish to take a short course of study (less than 18 hours per week) while in the country. The program must be vocational or recreational.
What Is the Cost of Studying in the United States?
It is important for Irish citizens planning to study in the United States to understand the costs that will be involved. Tuition and living costs are the two major categories to consider.
Tuition Costs
The tuition fees for studying in the United States can range anywhere from $5,000-50,000 (€4,430 to €44,305). It is important to note that most undergraduate courses last for a total of 4 years.
Living Costs
Living expenses for students include costs such as books/study materials, accommodation, travel costs, clothes, food, and personal expenses. The current estimate for student living costs is between $10,000-$18,000 (€8,861 to €15,948).
How to Apply to Become a Student in the United States
Irish citizens seeking to apply to study in the United States must do so through the U.S. Embassy in Dublin.
Applicants from age 14 to 79 must apply in person through an interview that is pre-arranged. Those applying who are under 14 or over 80 may be eligible to put in their application through a courier service.
It is important to note that visas cannot be issued on the same day as the interview is conducted and students are encouraged to apply early for their visas.
What Documentation Is Required for US Study Visas for Irish Citizens?
Irish citizens who want to study in the United States will need to have the following required documentation available during the visa application process:
Confirmation page from the DS-160 form
An appointment confirmation page (for those applying in person at the U.S. Embassy)
A valid passport or travel document
A 5×5 cm colour photograph taken within the last six months
Evidence of any previously issued U.S. visas
Declarations of any past arrests, cautions, or conviction s
Declarations of any past occurrences of being denied entry to the United States (as well as documentation if one has ever been deported/removed from the U.S.)
A letter from a physician detailing the current state of health if a medical condition is present that could affect eligibility
Receipt of visa issuance fee payment
For F and M Visa Applicants:
A SEVIS (Student and Exchange Visitor Information System) fee receipt
An I-20A-B Certificate of Eligibility for Non-Immigrant Student Status
A reciprocity fee (F-1 visas only)
For J Visa Applicants:
A SEVIS fee receipt
A DS-2019 Certificate of Eligibility for Exchange Visitor Status
A DS-7002 Training/Internship Placement Plan
How Total Law can help with your U.S. Student Visa
Visa applications for student visas can get complicated. That's why our immigration experts devote expert care and attention to your case. Our immigration attorneys offer the following services:
Ensuring that your visa application is thorough and completed to the highest standard
Guidance on your eligibility for the various U.S. Student Visas
Support if your student visa application is rejected
Liaison with the USCIS on your behalf (if necessary)
Advice on what to expect at the visa interview
For more information on how we can best help you, get in touch with us today at +353 (0) 61 518 025 to learn more about the services we can offer you.
Advice Package
Comprehensive immigration advice tailored to your circumstances and goals.
Application Package
Designed to make your visa application as smooth and stress-free as possible.

Fast Track Package
Premium application service that ensures your visa application is submitted to meet your deadline.
Appeal Package
Ensure you have the greatest chance of a successful appeal. We will represent you in any case.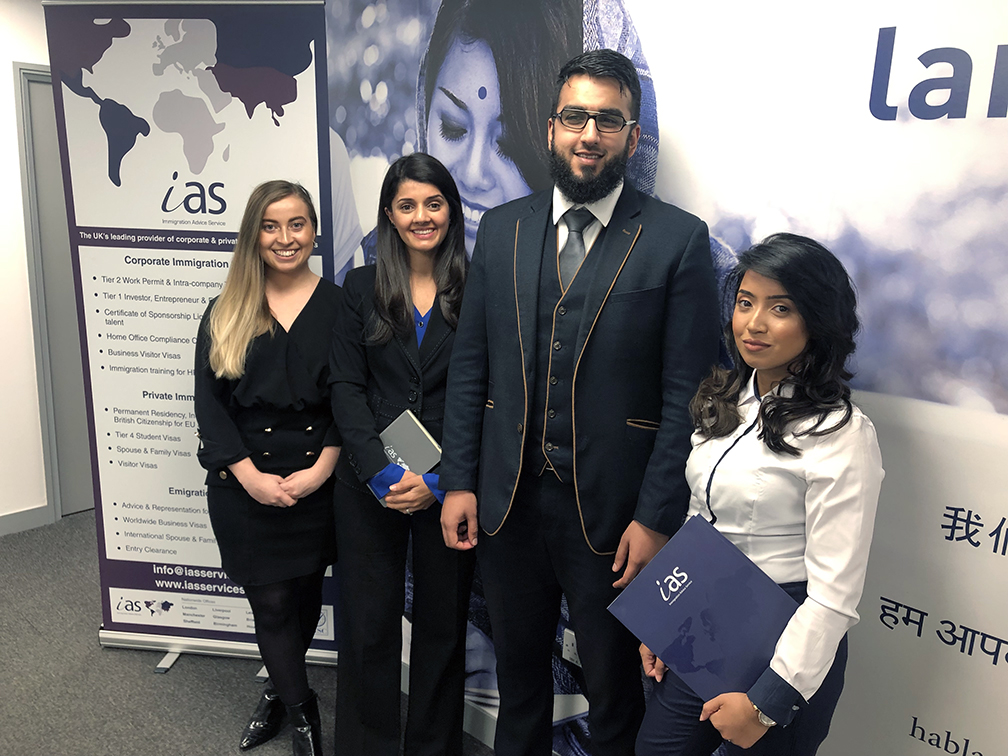 The Advice Package
During this untimed Advice Session with our professional immigration lawyers in London, you will receive our comprehensive advice, completely tailored to your needs and your situation.
Request the Advice Package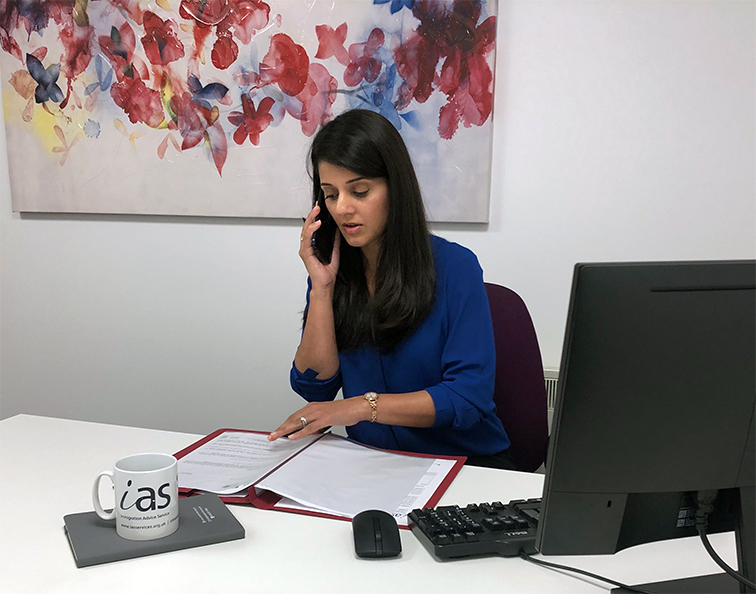 The Application Package
With our Application Package, your dedicated immigration lawyer will advise you on your application process and eligibility. Your caseworker will then complete and submit your forms to the Home Office on your behalf.
Request the Application Package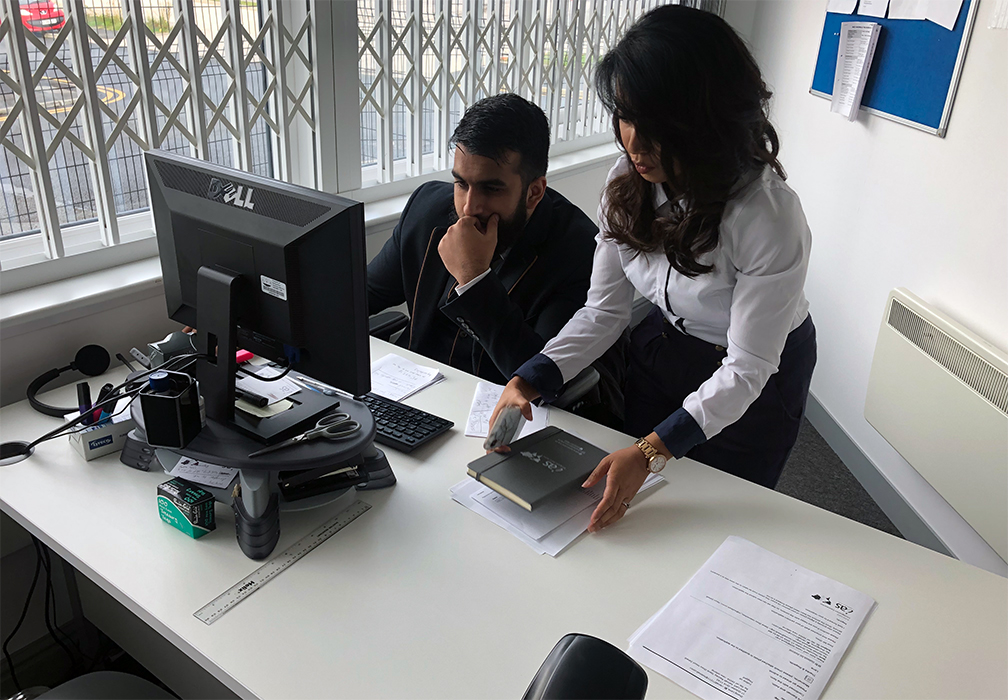 The Fast Track Package
Our Fast-Track Application Package is a premium service for those who need to submit their application in time with their deadlines. Your case will become a top priority for our lawyers and you will benefit from our highest-quality services.
Request the Fast Track Package
The Appeal Package
By choosing our Appeal Package, you can rely on our lawyers' legal knowledge and experience to ensure you have the highest chance of a successful appeal. We will also fully represent you in any hearings/tribunals.
Request the Appeal Package
Related pages for your continued reading.
Frequently Asked Questions
F1 visa holders may stay in the United States for up to 60 days after graduating from their academic program. J-1 and M-1 visa holders are allowed to stay in the United States for a period of up to 30 days after the end date of their program. When these periods of stay are over, all student visa holders must leave the United States are be in violation of the terms of their visa.
All U.S. student visas are classified as non-immigrant visas and therefore can not be used as a basis to achieve permanent residence. However, some students may be eligible to switch their visa status by applying for another employment-based visa after graduation which may lead to a green card. For more information about options regarding U.S. settlement, contact an experienced immigration lawyer today.
U.S. student visa processing time will depend on the workload and backload of the U.S. embassy or consulate from where the visa application is being processed. Visas can be processed in as little as 3 days if expedited or as long as 120 days for visa applications that are more complicated.