O3 Visa for Irish Citizens
If you have a family member in the US who is on an O visa, you may be able to join them with an O3 visa. The page details all you need to know about acquiring an O3 visa from Ireland.
We can help you acquire an O3 visa. Call us on (+353) 061 518 025 for immediate assistance or advice.
What is the O3 visa?
The O-3 is a non-immigrant, separate Irish visa that is reserved for Irish nationals who are dependents of an O-class holder. The O-class includes:
O-1A: Irish nationals with a speciality occupation and extraordinary ability in the sciences, education, business, or athletics (not inclusive of the arts, films, or television industry);
O-1B: Irish nationals with an extraordinary ability in the arts or extraordinary achievement in films or television industry;
O-2: A Irish national who will accompany an O-1 artist or athlete to assist in a specific event or performance;
O-3: An Irish national applicant who is the spouse or the children(s) of O-1 and O-2 holders.
Eligible dependents are the spouse, civil partner, or unmarried children(s) that are under 21 years old. The O3 holder may go with you to the US and stay long-term or simply visit you at leisure.
"I'm very happy with the standard of training received on the OISC Level 1 course, i passed my exam. Thank you!"
"My application was approved and a huge weight has been lifted from our shoulders this year "
"We used this service for the spouse visa extension application to assure that all the information was valid and correct."
What does an O3 Visa allow you to do?
The O3 holder may enter the US from Ireland to live with a family member that holds a valid O Visa, or visit them without having to apply for a re-entry visa every time.
Here are some of the things you can do with an O3 visa:
Get a US driver's licence like American citizens
Study full-time and/or part-time in an educational institution like American citizens
Open a personal bank account like American citizens
Ability to travel to and from the United States to other countries, as long as it is within the authorized timeframe.
However, you are not eligible to gain employment, start a business, or get a social insurance number in the US with a 03.
If you wish to obtain employment or start a business in the US, you will need to be granted a valid work visa. To do this, you need to provide a valid and impressive job/business offer.
You could change your O3 to an H-1B visa category, which, if successful, you can no longer be bound by the primary O holders' restrictions, and can work under the terms of your new status.
What are the eligibility requirements for an O3?
To qualify for an O3 Visa, first and foremost, you must be a dependent from Ireland of a person that is in the US on an O category visa.
Unfortunately, dependents do not extend to immediate family members in Ireland such as siblings or parents.
It is strictly for children who are unmarried and under the age of 21, a spouse, or a civil partner from Ireland.
To be eligible to apply for this visa, you must be able to prove that you are the spouse or child of the primary O category visa holder by providing,
Original birth certificate(s) (from Ireland, if applicable)
Original adoption certificate(s) (from Ireland, if applicable)
Original Marriage certificate, or civil partnership certificate(from Ireland, if applicable)
All applicants must have a clean criminal history in Ireland and all other countries. They must have no history of overstaying in the US on a previous visa, nor violating any other US immigration laws in the past.
How to apply for the O3 visa
 You may start the application process for the O3 Visa when the principal O Visa holder applies for their visa, or when the O visa holder's petition has been granted.
The application depends upon if you are in Ireland or a different country.
Should you already be in the US, under a different visa, then the process is:
You should apply for the O3 visa along with your spouse or parents O1 visa. The employer/agent/manager/boss of the O visa will need to agree to sponsor the O3 visa.
You need to file and complete Form- I-539
The visa fee is $190. Commonly, the O visa holder pays this visa fee, especially if it is on behalf of their children(s)
Application process from Ireland
You may also apply from Ireland. This process is a little longer.
Complete the online Form DS–160 Nonimmigrant Visa Application in Ireland on the website. Upon submission, you will get a confirmation, which you will need to print out and keep safe.
Pay the application fee of $190 on the website.
Schedule your visa interview with the US Embassy, in Dublin, Ireland. It may be convenient to organize the interview at the same time as your other family members interview, as they will need to attend, however, this may not always be a possibility if they are already out of Ireland, for example. . You must take a copy of your paid invoice for the application fee alongside your other documentation.
Complete the interview in Ireland at the Embassy. This interview is typically compulsory for all applicants between the ages of 14 and 79. The interview in Ireland at the Embassy is an opportunity to prove to the immigration officer that you have a genuine relationship with the primary holder of the O visa and that you have no intentions of overstaying your stay in the US and that upon the completion of your visa, you will return to Ireland.
When attending your interview, ensure you bring all of the required documents.
What are the required documents for an O3 Visa?
The required documents are as follows:
A Valid passport (from Ireland)
Passport photographs according to US Visa requirements
Form I-539 confirmation page (for applicants in the US)
Form DS-160 confirmation page (for applicants in foreign countries)
Fees payment receipt
Interview schedule confirmation in Dublin, Ireland or the country your living
Form I-797 of the O1 or O2 visa holder
Copy of international passport of the O1 or O2 visa holder
Copy of the visa of O1 or O2 visa holder
Proof of your relationship with the O1 or O2 visa holders such as a valid marriage certificate for spouse and valid birth certificate(s) for children(s).
You may include additional evidence that may support your application.
Additional documents could be letters from friends, wedding videos, wedding invitations, wedding vows, receipts from gifts over the years, letters confirming that relationship, photographs, tenant agreements or other items that will prove the relationship.
All of your documents must be submitted in English. If original copies of any documents are in another language, you need to provide a certified translation from a certified translator in Ireland.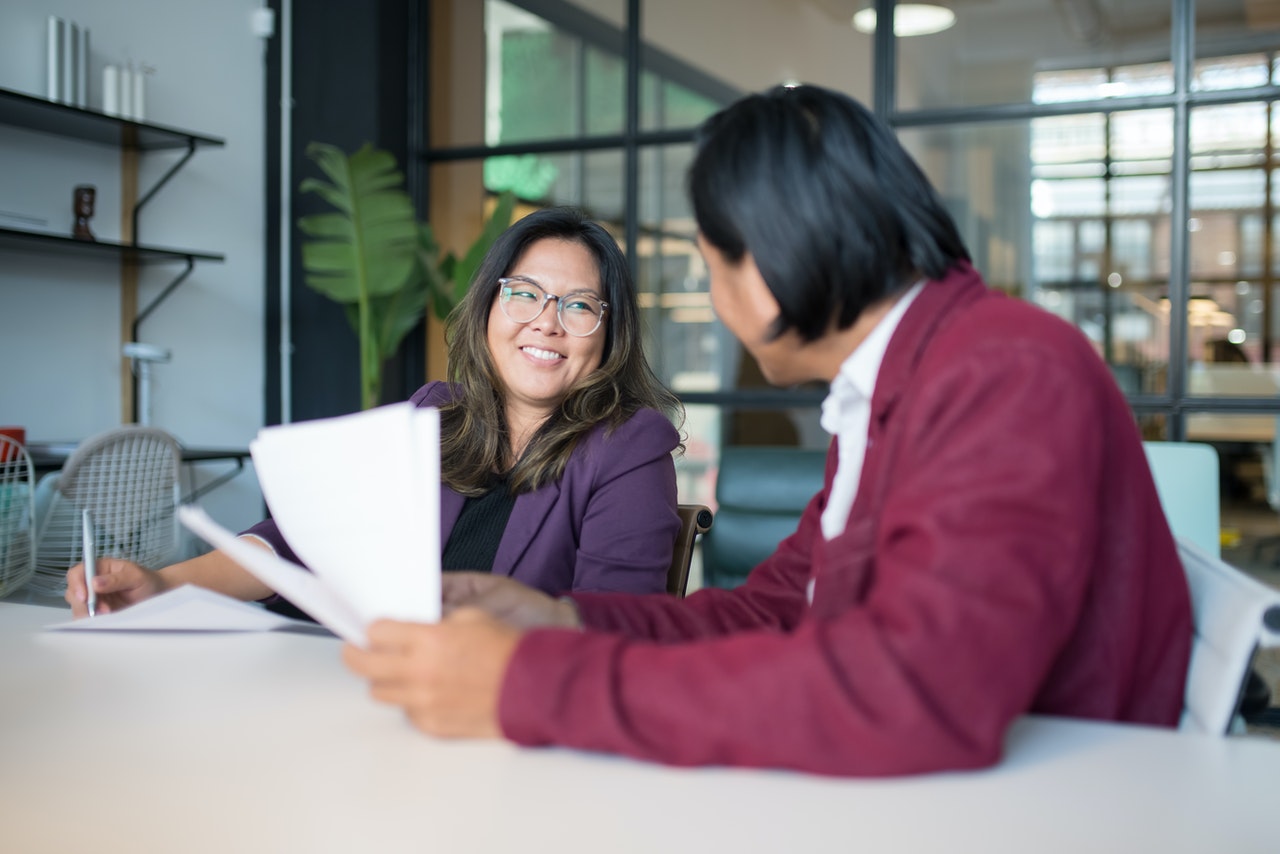 How long does the application process take for an O3 Visa?
The processing time for an O3 visa is typically six weeks. However, some O3 Visa applications may take up to 3 months or longer.
Time frames are dependent on the workload of the US Embassy in Ireland at the time, the quality of your application, and any individual circumstances.
The United States Citizen and Immigration Services (USCIS) will be able to update you on the position of your application. Alternatively, you can check for updates on the Consular Electronic Application Centre website.
What is the validity period of the O3 Visa?
The validity period of your O3 visa depends entirely on the length of the visa of the primary O Visa cardholder. If the O Visa for the primary holder expires in three years, so will your O3 Visa and you will need to return to Ireland.
However, it is possible to apply to extend your O3 Visa if you wish to spend more time in the country. You can only do so if the primary holder of the O Visa applies for an extension on their O Visa too.
How to extend an O3 visa
To apply for an extension, the primary O Visa holder (alongside their employer) will need to fill out and complete Form I-129 and I-194, and submit a detailed statement explaining the reason behind the extension to stay in the country, including the employer's confirmation that the O holder will continue to work in the same area of expertise, should the extension be granted.
Once the O holder's extension has been approved, the O3 holder will need to file Form I-539 to extend their O3.
Advice Package
Comprehensive immigration advice tailored to your circumstances and goals.
Application Package
Designed to make your visa application as smooth and stress-free as possible.

Fast Track Package
Premium application service that ensures your visa application is submitted to meet your deadline.
Appeal Package
Ensure you have the greatest chance of a successful appeal. We will represent you in any case.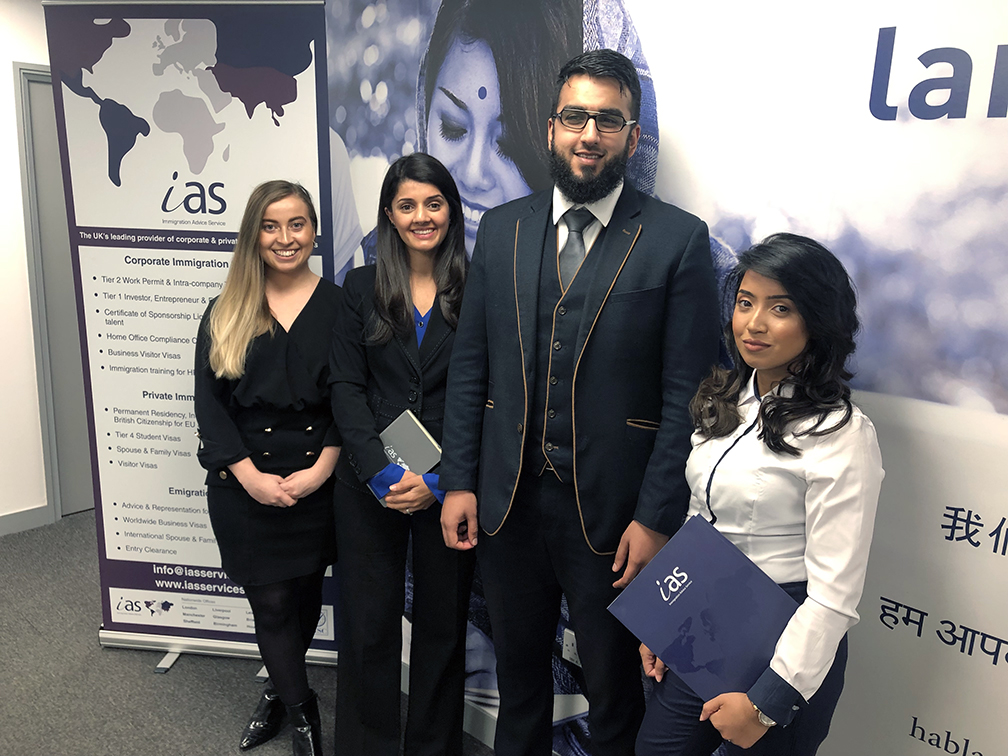 The Advice Package
During this untimed Advice Session with our professional immigration lawyers in London, you will receive our comprehensive advice, completely tailored to your needs and your situation.
Request the Advice Package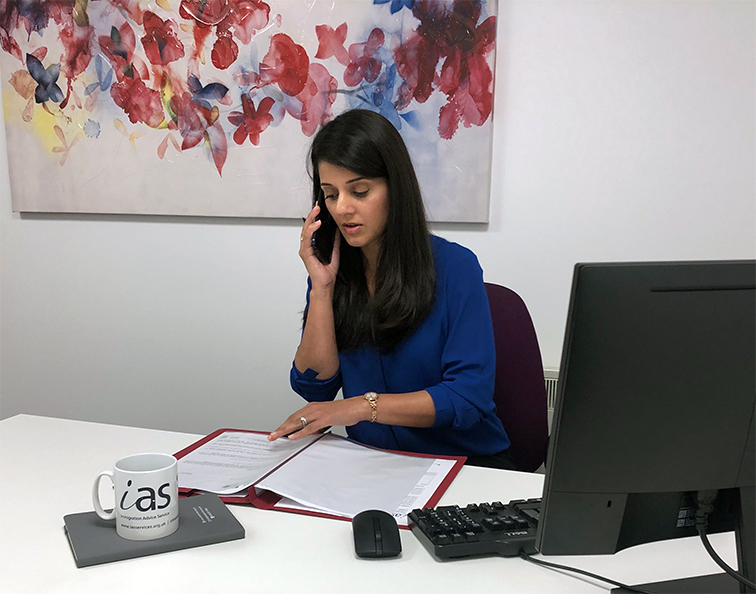 The Application Package
With our Application Package, your dedicated immigration lawyer will advise you on your application process and eligibility. Your caseworker will then complete and submit your forms to the Home Office on your behalf.
Request the Application Package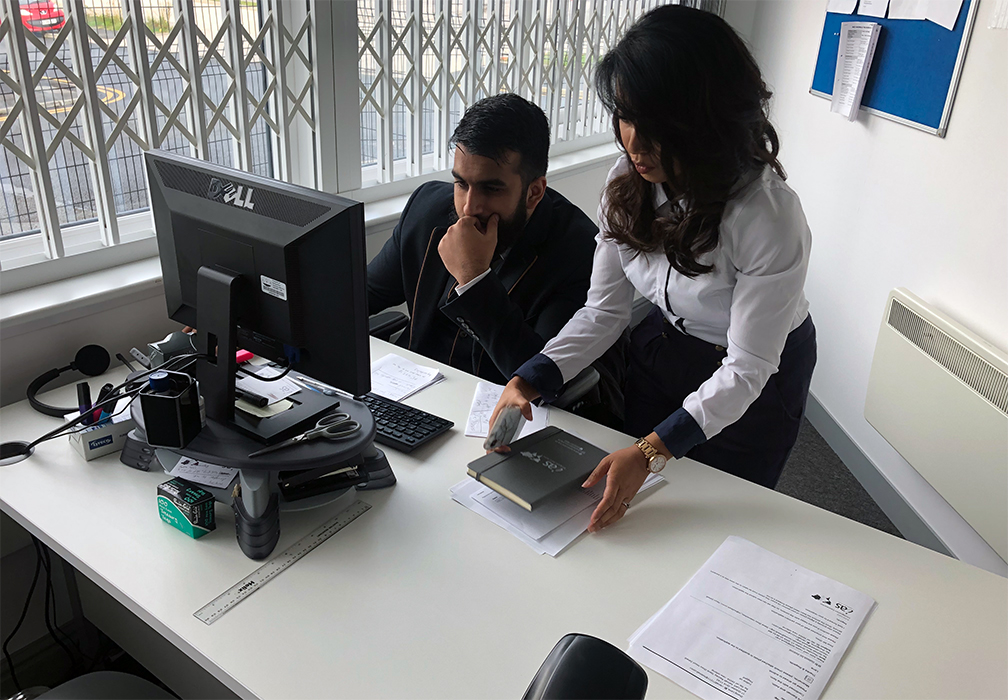 The Fast Track Package
Our Fast-Track Application Package is a premium service for those who need to submit their application in time with their deadlines. Your case will become a top priority for our lawyers and you will benefit from our highest-quality services.
Request the Fast Track Package
The Appeal Package
By choosing our Appeal Package, you can rely on our lawyers' legal knowledge and experience to ensure you have the highest chance of a successful appeal. We will also fully represent you in any hearings/tribunals.
Request the Appeal Package
Related pages for your continued reading.
Frequently Asked Questions
The O3 Visa is linked to the O visa, so the validity depends entirely upon the O visa.
The O visa can be up to a maximum of three years but can be extended at one yearly increment, and there is no limit to how many extensions are made.  As such, O-3 visa holds may not stay longer than the principal O Visa holder.
If your parent or spouse is returning to Ireland and does not wish to return to Ireland, you will need to change your visa category to one that is more appropriate for your needs.
O3 holders can not directly obtain a green card. However, it is possible to get a green card if the primary O holder applies for a green card and is successful, then the O3 holder's status will update to a permanent resident with a valid green card.
With your O-3 visa, you are permitted to live in America with your family, travel outside of the U.S to other countries on short trips, and re-enter without problem, as well as study part/full time.
No, you are not permitted to gain employment or start a business with 03 papers.
Yes, you are permitted to change your status to a different/another nonimmigrant status in the country for which you are eligible.
Regardless of the type of visa you select for your circumstances, the best step is to get in touch with the team at Total Law, so you know that you are guaranteed the right path, and stand for a much higher success rate for your immigration application. You can contact us seven days a week, either on the phone or by using the online chat function to speak with one of our client care agents.