I Visa
The I Visa is a non-immigrant visa that permits eligible Irish citizens (foreign citizens) who are members of foreign media, press, film, print, and radio to enter the United States from Ireland and need a visa for temporary work assignments, in their given profession.
If you have any questions regarding the I Visa, you can contact our expert immigration lawyers to discuss any concerns you may have, or for some help navigating the application process. You can call us on 0333 305 9375, or visit us online at our website seven days a week via our live chat.
What are the I visa requirements?
To apply for an I visa, all visa applicants who wish to apply for the I Visas will have to meet the following visa requirements:
The visa applicants must retain their permanent residence in Ireland and their time in the United States should only be temporary, demonstrate financial proof to provide for yourself during your stay outside Ireland
Irish nationals must be traveling to the US to work in your profession and Irish citizens must be representative of a foreign media outlet based in Ireland, or any other country that is not the US
Journalists with a contract from an Irish/foreign media or journalistic company must be collecting news that is used to inform and not for commercial purposes
Journalistic freelancers who have a valid work contract from a foreign media company
Tourist Bureau Representatives with valid accreditation from Ireland that is at least partially funded by the foreign government, and the purpose of your visit to the country must be to collect tourism-related information
Distributors that are producing and/or distributing media related to current events or/and are for educational purposes and are financed by a company based outside the United States. Occupations that qualify for the I visa include, but are not limited to, radio broadcasters, journalists, film crew, and editors.
"I'm very happy with the standard of training received on the OISC Level 1 course, i passed my exam. Thank you!"
"My application was approved and a huge weight has been lifted from our shoulders this year "
"We used this service for the spouse visa extension application to assure that all the information was valid and correct."
Who is not eligible for the I visa?
The following people and companies are not eligible for the I visa:
Persons and/ or companies who produce commercial projects (advertising recordings etc.)
Persons and/or companies who produce projects for the entertainment industry (documentary soaps, entertainment programs, etc.)
Artists and entertainers.
For these jobs, you will have more success with more appropriate work/tourist visas such as the O (arts and education specialist) visa, P visa (for athletes, artists, entertainers), or H visa (general work visa), which also includes a work permit from the US Citizenship and Immigration Services.
What can citizens of Ireland do with the I Visa?
If your application for the I Visa is successful, citizens of Ireland will be able to travel to the US successfully through immigration control and be permitted to do the following:
Film news events or a documentary
Film other material of informative or educational nature
Work as a journalist representing an Irish organization for a foreign organization
Report on US news for an Irish or foreign country
Moreover, the activities you are engaging in cannot have entertainment value and must be of an informative or educational nature.
How can Irish citizens apply for an I visa?
The pathway to obtaining an I paper is as follows:
You will have to file application Form DS-160 online on the government website using your passport. Once you have done this, you will need to print and keep the confirmation page, along with your application forms, as you will need to bring this along with you to your interview.
You will then be invited to arrange an interview with an immigration officer at a US Embassy in Dublin, Ireland.
Pay the Irish embassy visa fee. The visa fees are USD 160, or about 140 Euros, which is non-refundable
You will then attend your interview with the government agency. While there are no 'set questions,' the immigration officer intends to determine your entry eligibility, and whether or not you meet the country requirements per foreign affairs.
Following your interview in Ireland, your application may require further administrative processing. You will be contacted by the immigration officer if further processing is necessary.
What documents are needed for the I visa?
The following documents will need to be submitted at your visa interview:
Your passport /travel document must be legitimate for at least six months past your intended to stay in the US
Proof of employment by a foreign media organization.
A detailed letter outlining what your job in the US will be upon entry into the US. Please provide details and contact of the organization that you represent.
Proof of your credentials
Substantial evidence showing that you intend to return to Ireland once your visas papers expire
The confirmation page of form DS-160
How long is the I-visa valid?
During the visas application process, you will be asked to provide all of the details of your work assignment, including further information like how long your assignment in the US is going to last.
The validity and entry time will vary depending on how much time you require to complete your media job in the US. Generally, they are granted visits to the country for 12 months.
If your papers are about to expire, but you need more time to finish your project or assignments, you are permitted to apply for an extension.
How do you apply for an I visa extension?
To apply for an extension, you must:
You should file Form I-539: Application to Extend/Change Nonimmigrant Status. If your application for an extension is successful, you will be able to continue working in the country for an additional 12 months.
There are no limits on how many extensions an individual can receive, but every time you apply for it, you will have to provide substantial proof that you have not completed your original assignment and why.
Advice Package
Comprehensive immigration advice tailored to your circumstances and goals.
Application Package
Designed to make your visa application as smooth and stress-free as possible.

Fast Track Package
Premium application service that ensures your visa application is submitted to meet your deadline.
Appeal Package
Ensure you have the greatest chance of a successful appeal. We will represent you in any case.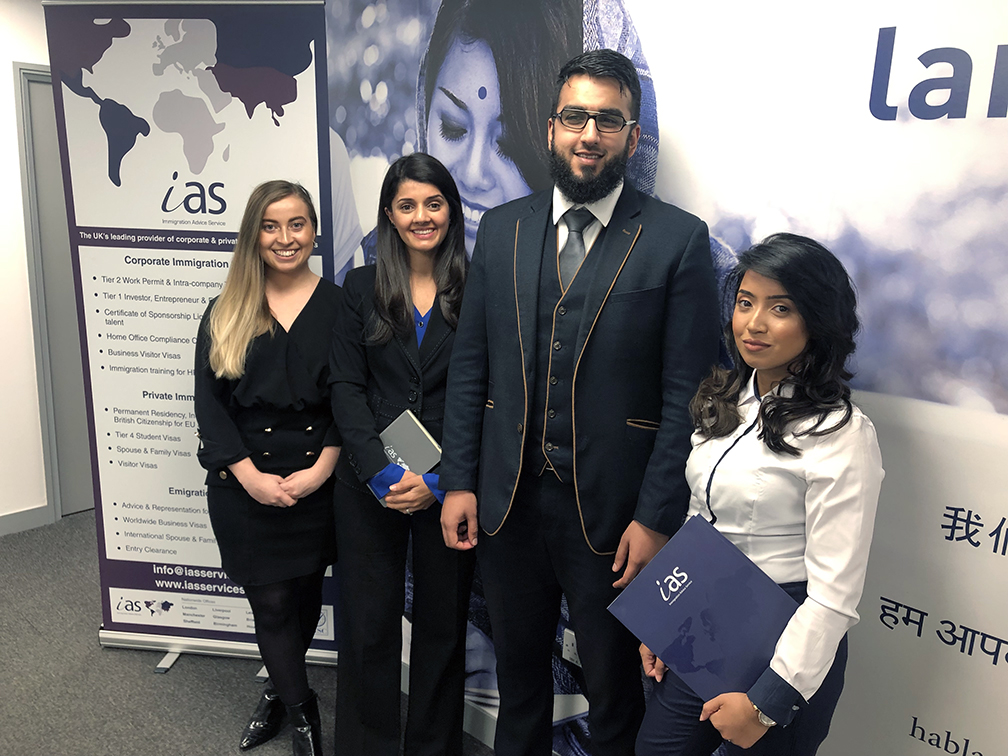 The Advice Package
During this untimed Advice Session with our professional immigration lawyers in London, you will receive our comprehensive advice, completely tailored to your needs and your situation.
Request the Advice Package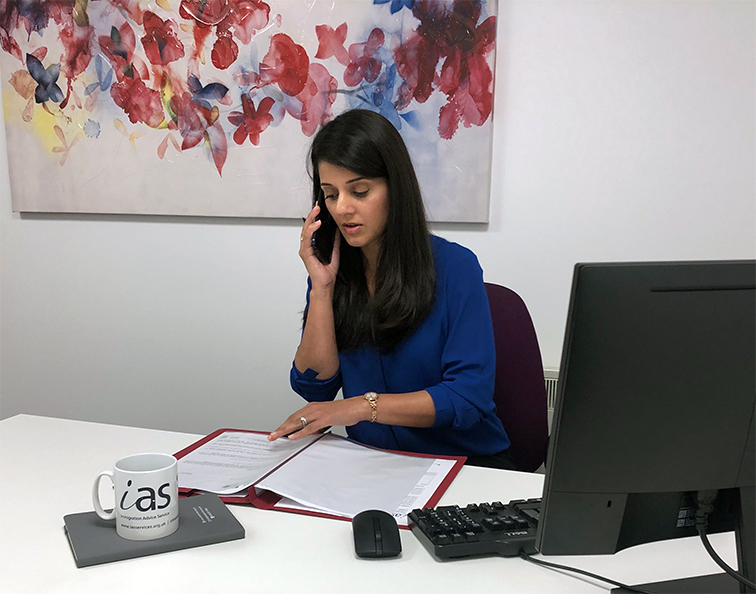 The Application Package
With our Application Package, your dedicated immigration lawyer will advise you on your application process and eligibility. Your caseworker will then complete and submit your forms to the Home Office on your behalf.
Request the Application Package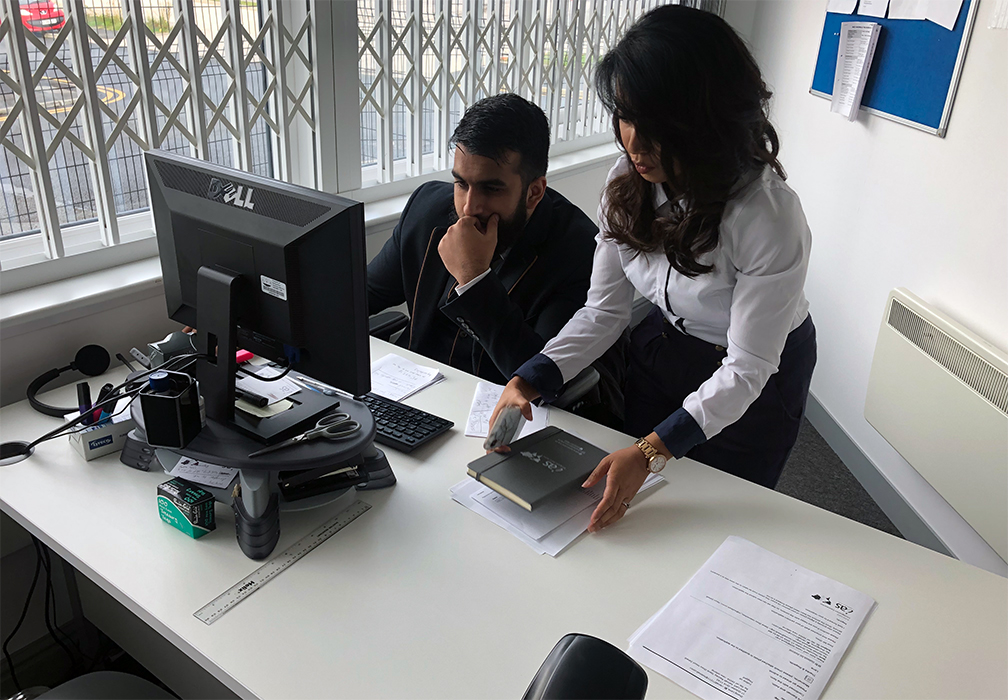 The Fast Track Package
Our Fast-Track Application Package is a premium service for those who need to submit their application in time with their deadlines. Your case will become a top priority for our lawyers and you will benefit from our highest-quality services.
Request the Fast Track Package
The Appeal Package
By choosing our Appeal Package, you can rely on our lawyers' legal knowledge and experience to ensure you have the highest chance of a successful appeal. We will also fully represent you in any hearings/tribunals.
Request the Appeal Package
Does the I visa lead to an American Green Card?
As a non-immigrant visa, it does not lead to a Green Card. A green card grants holders permanent residence in the US that allows for them to lawfully live and work in the US without any restrictions and can lead to citizenship after (usually) 5 years of continuous-time.
However, there are specific situations where an I visa holder can change their status. For example, there may be an instance whereby an I visa gets a job offer by a U.S. company that is willing and able to sponsor you with an H-1B visa, which is a verified pathway to a green card/permanent residency.
There may be a situation in which you marry a US citizen or are sponsored by a family member.
Can I bring my family members from Ireland to the US?
I visa holders can bring their family members from Ireland to the country with them for the duration of their media contract.
Only certain family members can be considered as dependents of an I visa holder. To qualify, you must be the legal spouse or unmarried children that are under 21 years of age. This privilege does not extend to additional family members such as parents, cousins, grandparents, or aunts and uncles.
Valid dependents, need to apply for a separate visa called an I visa or a dependent I visa. Normally this is done in tandem with the I Visa application, but if your dependents wish to apply at a future or later date, then dependents will need to provide proof of the I visa.
In the application, the proof of relationship to the I visa is imperative and can be the original birth certificate, marriage certificate, and any other documents that are asked of you. As dependents of the I visa holder, dependents are permitted to study without any restrictions and without having to apply for a student visa. A dependent is not, however, permitted to obtain employment.
Related pages for your continued reading.
How IAS Can Help
If you and your family need guidance with navigating the right visa options for you, then our IAS immigration lawyers are ready to assist you to reach your ideal immigration status.
Whether it is collating the perfect visa application with a high chance of approval, to discussing the right visa routes or talking through taxes for your new immigration status, we are here to help.
If you have any questions regarding the I Visa, you can contact our expert immigration lawyers to discuss any concerns you may have, or for some help navigating the application process. You can call us on 0333 305 9375, or visit us online at our website seven days a week via our live chat
Frequently Asked Questions
The I visa is one of the quickest for U.S. immigration authorities and the embassy to process. Applicants are typically processed between 1- 3 weeks or 21 days from the date you applied.
Applicants depend on processing times and the workload of the U.S. consulate in Dublin, Ireland.
Yes. Freelance journalists will be considered for an I visa if all of the following criteria are met:
You are from Ireland and you hold the necessary credential(s) issued by a professional journalistic organization
You are under contract to a media organization
The media organization you work for disseminates information or news not primarily intended for commercial entertainment or advertising
The fee for an I visa is costs citizens of Ireland USD 160 which is 140 euros.
An I visa is issued to citizens of Ireland for the requested duration of the media work assignment. They are permitted to be renewed.
Regardless of the type of visa you select for your circumstances, the best step is to get in touch with the team at Total Law, so you know that you are guaranteed the right path, and stand for a much higher success rate for your immigration application. You can contact us seven days a week, either on the phone or by using the online chat function to speak with one of our client care agents.