USA F1 Student Visa for Irish Citizens & Residents
If you seek to study in the United States, you must first obtain a student visa. There are generally two kinds of student visas: the F visa and the M visa; the F1 visa is the most popular one.
Our immigration attorneys are happy to help you with your F1 visa and anything else that follows. Call us at (+353) 061 518 025 for immediate assistance. We're here to help you in person, via the phone, or online.
What is an F1 Student Visa?
The F1 Student Visa permits students to pursue academic studies at an accredited school in the US. The visa is a non-immigrant visa issued strictly for study in assigned academic programs.
The F1 Visa grants access to approved United States colleges or universities, secondary schools, primary schools, seminaries, conservatories, language programs, and other academic programs. University education may be a first degree, a third-level graduate programme, or any graduate programme at all.
Generally, international students on this visa must fund their education whether themselves or through a sponsor/scholarship. They are not allowed to use public funds.
"I'm very happy with the standard of training received on the OISC Level 1 course, i passed my exam. Thank you!"
"My application was approved and a huge weight has been lifted from our shoulders this year "
"We used this service for the spouse visa extension application to assure that all the information was valid and correct."
Do Irish Citizens need a Visa to Study in the United States?
Yes, Irish citizens must obtain an F1 visa before proceeding to the United States to receive any form of education mentioned above.
The US Visa Waiver Program only permits Irish citizens and citizens of some other countries to gain access to the United States on a short-term basis for recreational or other short-term purposes without a visa for 90 days.
As an Irish citizen, you must also realize that if you gain access to the United States through the Visa Waiver Program for a short time, you cannot start studying. You must acquire a US study visa before proceeding to the United States for your study.
Eligibility for the F1 Student Visa
You must have been admitted into a SEVP-approved school in the United States before applying for the F1 visa.
After accepting you as a student, the school will enrol you in the Student and Exchange Visitor Information System (SEVIS). Your enrolment into SEVIS is conditioned upon your payment of the necessary SEVIS I-901 fee. The school is then expected to issue you the Form I-20.
The receipt of the Form I-20 and your registration in SEVIS means that you can start your application process for the F1 Student Visa at the United States Embassy or Consulate.
The Embassy or Consulate will require your Form I-20 at the visa interview.
Your spouse and children can only join you in the United States after enrolling in SEVIS and having obtained their Form I-20s from the school. However, they do not have to pay the SEVIS fee and must apply for a dependent visa, which, in this case, is the F2 visa.
Overview
In securing the F1 entry Visa, you must have certain important documents and submit the same at the Visa Interview.
Some of the documents that you need for the F1 Student Visa include:
A passport with a validity period of at least six months beyond your intended period of stay in the United States

If you don't have an Irish passport but are applying from Ireland, you must provide proof of residency, such as your Irish Residency Permit or visa

The Form I-901 (certificate of eligibility for nonimmigrant F1 Student Status for Academic and Language Students)
The Form DS-160 (the online nonimmigrant Visa Application)
The receipt for the payment of your application fee
Your photograph (meeting strict requirements and formats).
You will need to present the visa and copies of some of these documents to the immigration service to be granted permission.
Academic Information
Information concerning your academics may also be required as additional qualifications for a student visa. The documents you may be asked to present include your transcript, diplomas, degrees, or certificates from the schools you attended, standardized test scores required by the school, and a declaration of your intention after leaving the United States.
Supporting documentation
You may also need to support your application with documentation that demonstrates that you have a nonimmigrant intention.
In other words, you must show the embassy officials that you have strong ties with the Republic of Ireland, and are not seeking an educational opportunity as a means to relocate to the United States.
Documents for international students to prove ties to their country
The strong ties can be demonstrated through a substantial interest in the financial system of the Republic, family and other social connections, or the availability of a job and other economic interests.
Funding your study as a student
In addition to the above, you should be able to present evidence that you will not be reliant on Public Funds when you get to the United States.
Thus, you must give sufficient evidence through the presentation of documents to show that you have enough funds to meet all your daily expenses for the first academic year of your stay in the United States and have access to funds for your expenses after the first year
How to apply for an F1 Student Visa?
After securing admission as stated under eligibility, you will need to enrol in SEVIS and obtain Form I-901. You then have to go online to fill out Form DS-160 and upload a photograph that meets the requirements.
The next line of action is to schedule an interview at the United States Embassy in Ireland. Generally, children of 13 years and younger may not require an F1 Students Visa interview to get into the United States.
After a successful application process, the Visa may be issued to you for up to 120 days before starting your studies. However, your entry into the United States must be within 30 days before the start of your study.
Costs of the F1 Student Visa
The F-1 Visa application fee is $160, this must be paid before your visa interview. As well as the application fee you will also be required to pay to have full registration on the Student and Exchange Visitor Information System (SEVIS). The SEVIS fee for an F-1 Visa is $200.
They may also be the Visa Issuance fee that is also nonrefundable. You can get information about the specific amount you will need to pay from the official website of the United States Embassy or Consulate in Ireland.
How can Total Help with the F1 Student Visa Application?
Applying for a US student visa can be a challenging process, with all the steps in the application and eligibility. At Total Law, we have immigration lawyers in the US and Ireland to guide you through each step and provide expert assistance to maximise your chances.
Whether you require advice about your student visa options, or assistance with every step of the application process so you can relax and not have to think about it, we can help. We can fill out all the forms and paperwork, help in gathering and checking the documents, and liaise with the USCIS to maximise your success.
At Total Law, our goal is to help make the application and obtaining of the F1 Student Visa Status seamless. Get in touch with us today at (+353) 061 518 025 or via the chat option on this website.
Advice Package
Comprehensive immigration advice tailored to your circumstances and goals.
Application Package
Designed to make your visa application as smooth and stress-free as possible.

Fast Track Package
Premium application service that ensures your visa application is submitted to meet your deadline.
Appeal Package
Ensure you have the greatest chance of a successful appeal. We will represent you in any case.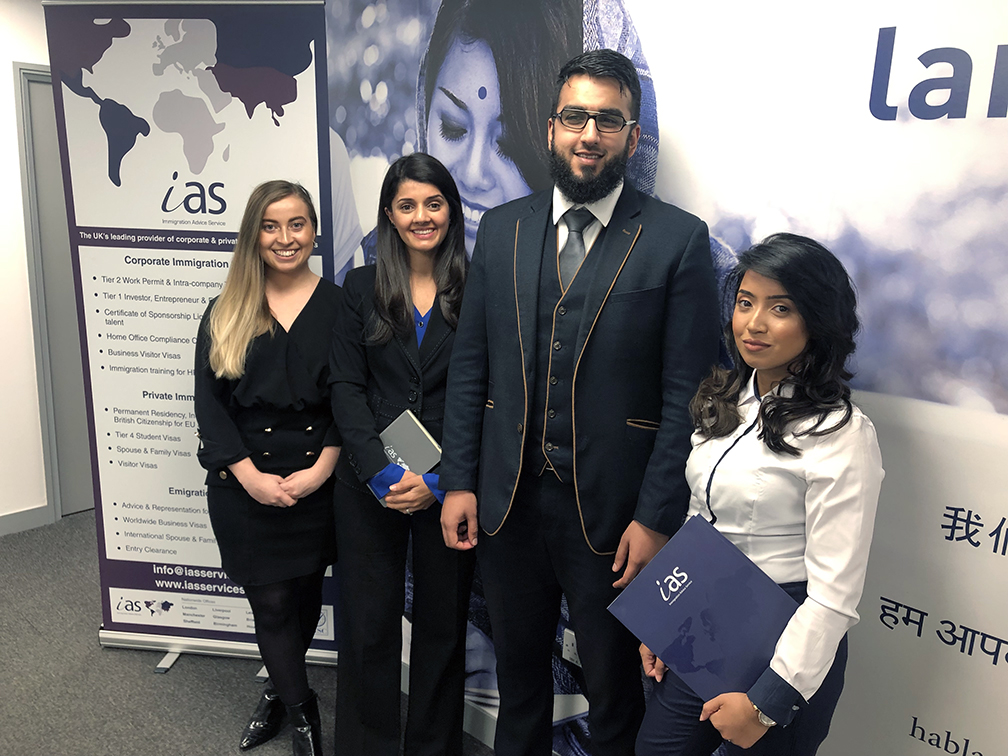 The Advice Package
During this untimed Advice Session with our professional immigration lawyers in London, you will receive our comprehensive advice, completely tailored to your needs and your situation.
Request the Advice Package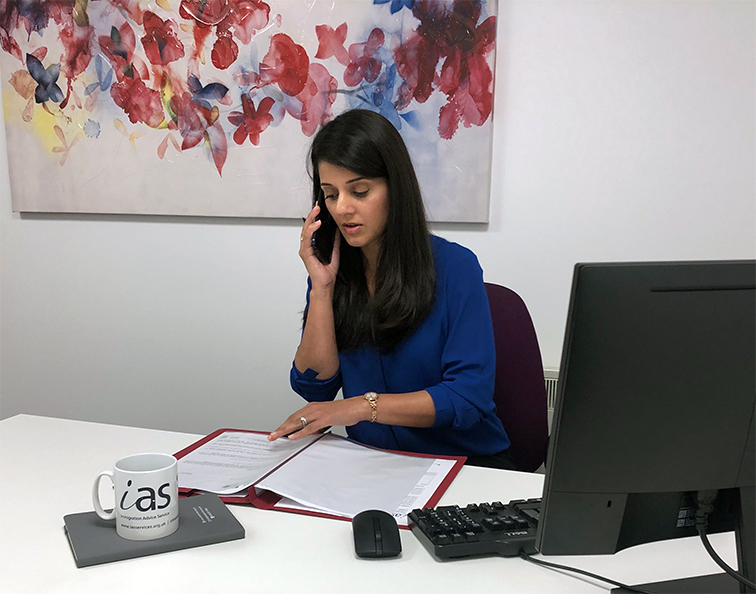 The Application Package
With our Application Package, your dedicated immigration lawyer will advise you on your application process and eligibility. Your caseworker will then complete and submit your forms to the Home Office on your behalf.
Request the Application Package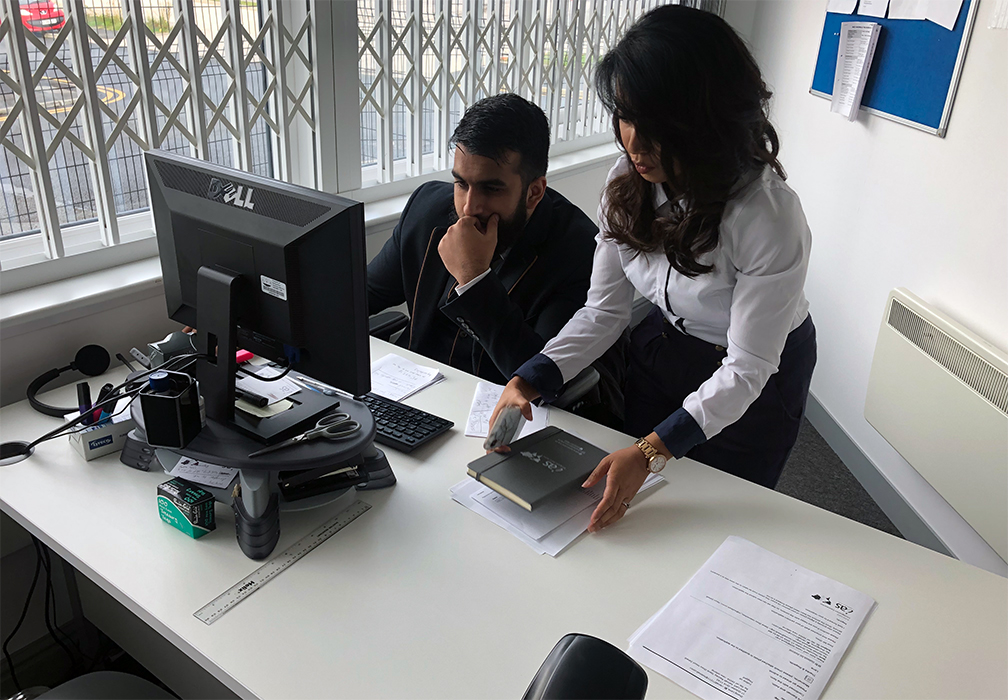 The Fast Track Package
Our Fast-Track Application Package is a premium service for those who need to submit their application in time with their deadlines. Your case will become a top priority for our lawyers and you will benefit from our highest-quality services.
Request the Fast Track Package
The Appeal Package
By choosing our Appeal Package, you can rely on our lawyers' legal knowledge and experience to ensure you have the highest chance of a successful appeal. We will also fully represent you in any hearings/tribunals.
Request the Appeal Package
Related pages for your continued reading.
Frequently Asked Questions
No, the visa waiver program is not sufficient to study in the United States; you must make a proper application for and obtain the F1 Student Visa or any other study visa.
You can only stay for a maximum of 60 days after the program's end date. However, you may seek an extension through the USCIS website.
These are both student visas.
A student who intends to pursue a nonacademic study in a recognized institution other than those interested in pursuing a language program can enter the United States by obtaining an M visa.
Most of the other students seeking an education opportunity in the States from elementary to college will have to obtain an F visa.