US Visitor Visas
Irish citizens who plan to visit the United States temporarily will require a US Visitor Visa or another acceptable form of immigration permission to enter the country. The following information details how to apply for the United States Visitor Visa from Ireland.
For more information about the requirements and visa application process, contact us today at 0333 305 9375 or leave us a message in the chat. We are here to help you online, in person, or over the phone.
Visiting the United States From Ireland
Irish citizens who wish to travel to the U.S. on a temporary basis can apply for a visitor visa. This is a nonimmigrant visa category that allows travellers from Ireland or another foreign country to enter the United States for a period of up to six months at a time. Visitor visas are temporary and allow visa holders to travel in the U.S. for up to 180 days. They are generally valid for a period of 120 months in duration.
Citizens of Ireland can travel to the United States for purposes that include leisure as well as for certain types of business on a nonimmigrant visa. It is also important to note that Irish citizens who wish to travel to the United States for 90 days or less can avail themselves of the Electronic System for Travel Authorization (ESTA) program. Ireland participates in the United States Visa Waiver Program which means that Irish citizens are eligible to visit the country on the ESTA program instead of getting a travel or business visa.
"I'm very happy with the standard of training received on the OISC Level 1 course, i passed my exam. Thank you!"
"My application was approved and a huge weight has been lifted from our shoulders this year "
"We used this service for the spouse visa extension application to assure that all the information was valid and correct."
The ESTA Option for Travel to the United States
Taking advantage of the U.S. ESTA program is one of the most convenient ways for Irish citizens to visit the country for periods of 90 days or less. This program can be used in place of a travel visa for short-term visits. Approval times for the ESTA are generally within 24 hours of submitting the application form online.
Applying for the ESTA is an easy process. Once the process is started, the applicant has seven days to complete it. Applying for the ESTA includes the following steps:
Click accept on the application's disclaimers
Provide a valid Irish passport
Provide required biographical information
Detail intended travel arrangements
Answer a section of yes/no questions regarding eligibility
Review information that has been provided
Confirm information
Pay a processing fee of $14 U.S. dollars
Submit application
Once this process has been completed, the applicant simply waits for a decision on their application. This decision will generally arrive within 24 hours of submitting the application for the ESTA.
Types of U.S. Visitor Visas
There are three primary types of nonimmigrant/visitor visas available for Irish citizens who want to travel to the United States and may want to remain in the country for longer than what is permissible with the ESTA. The three US Visitor Visas for Irish Citizens include:
The B1 Visa For Business Visitors
The B1 is a US Visitor Visa that is in the nonimmigrant category. It allows the holder to temporarily visit the United States for certain business activities. These permitted activities include:
Contract negotiations
Business meetings
Attendance at professional, educational, scientific, or business-related conferences/seminars/conventions
Handling court disputes
Taking part in voluntary/unpaid work
Consultations with business associates
The B2 Visa For Tourists
Irish tourists who wish to visit the United States for up to 180 days can apply for a B2 Visa. This visitor visa allows for activities that include:
Holiday travel
Unpaid amateur participation in sports, musical activities, and other similar events
Visiting friends/family
Receipt of medical treatment (Requires a confirmed diagnosis along with a U.S. medical facility letter detailing the type of treatment necessary)
The B1/B2 Visa for Business and Tourism
The B1/B2 Visitor Visa is an option for Irish citizens who wish to take part in all of the permitted activities for the B1 and B2 Visas.
Further information about obtaining a visitor visa to travel to the United States can be found by visiting the website of the United States Embassy in Ireland.
What Are the Visitor Visa Requirements?
There are specific requirements for each category of visitor visa for the United States. General requirements for Irish citizens include:
Sufficient funds to support one's self for the duration of time spent in the U.S.
A legitimate reason to enter the United States
Intent to return to their country of origin after the permitted duration of stay expires
There is no intention of giving birth while in the U.S.
What Documents Are Required for a U.S. Visitor Visa?
There is a list of required documentation that Irish citizens must provide to obtain a visitor visa for the United States. The required documentation for a visitor visa to enter the United States includes:
A valid passport
Form DS-160 confirmation page
A passport-size photo (Must be a 5×5 cm/2×2 inch photo with a white background that was taken in the last 6 months – Irish passport photo sizes are not acceptable)
Evidence of intention to return to Ireland (Property ownership documents/letters from your current employer, etc.)
Proof of financial support for the duration of time spent in the United States
Documentation that details the reason for travelling to the United States
Applying for a US Visitor Visa from Ireland
The application process for a U.S. Visitor Visa begins by going online and filling out form DS-160 (Online Nonimmigrant Visa Application). Passport photographs can also be uploaded and the associated visa fees can be paid online. An in-person appointment with an immigration officer at the U.S. Embassy in Dublin must also be attended. At this appointment, visa applicants will undergo a visa interview. It is important that all applicants bring their supporting documents as well as receipt of their visa fee payment.
Associated Costs and Processing Times for US Visitor Visas
The cost of a B1 or B2 Visitor Visa is $160 U.S. dollars. The average process time for visas is 5 business days from the date of the visa interview at the U.S. Embassy or Consulate in Ireland. It is not possible to collect visas in person at the embassy. Once a visa application has been processed and approved, the passport and visa will be sent out via a courier service.
Total Law Can help with your U.S. visa application
Our team of experienced immigration lawyers aims to help Irish citizens and residents who wish to apply for the Visitor Visas or other nonimmigrant visas. Whether you are looking for help in applying for a visa to travel to the United States or you simply want advice about the immigration services available to you, we are here to help. Contact us today for further information.
Advice Package
Comprehensive immigration advice tailored to your circumstances and goals.
Application Package
Designed to make your visa application as smooth and stress-free as possible.

Fast Track Package
Premium application service that ensures your visa application is submitted to meet your deadline.
Appeal Package
Ensure you have the greatest chance of a successful appeal. We will represent you in any case.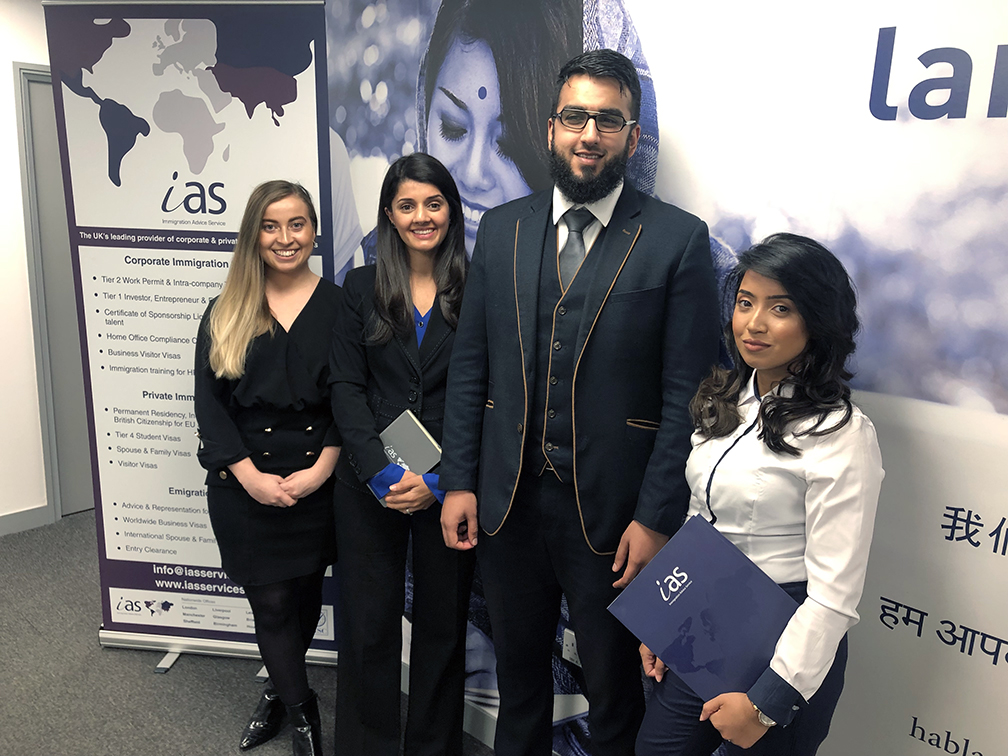 The Advice Package
During this untimed Advice Session with our professional immigration lawyers in London, you will receive our comprehensive advice, completely tailored to your needs and your situation.
Request the Advice Package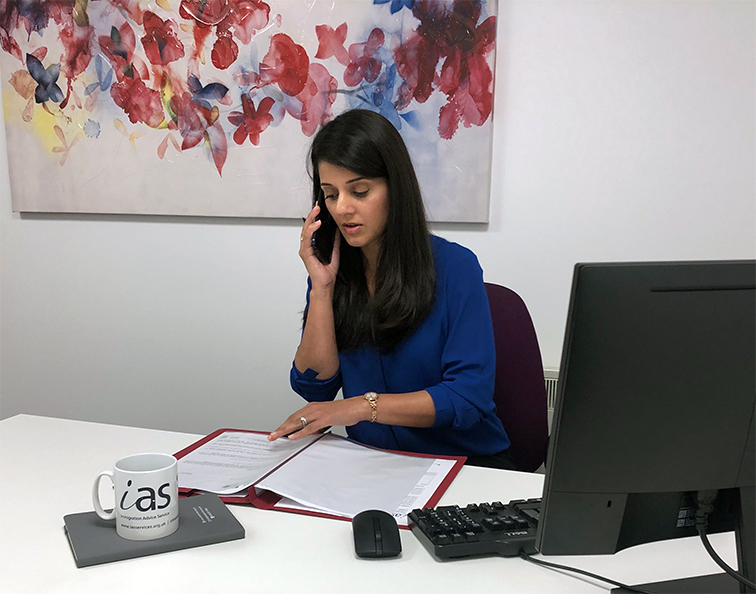 The Application Package
With our Application Package, your dedicated immigration lawyer will advise you on your application process and eligibility. Your caseworker will then complete and submit your forms to the Home Office on your behalf.
Request the Application Package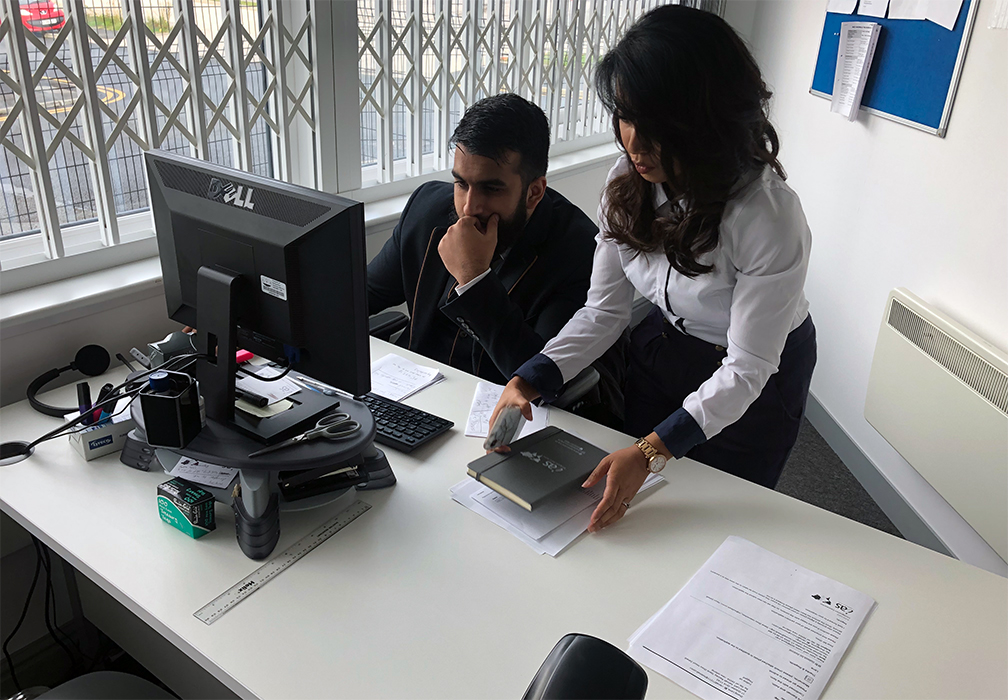 The Fast Track Package
Our Fast-Track Application Package is a premium service for those who need to submit their application in time with their deadlines. Your case will become a top priority for our lawyers and you will benefit from our highest-quality services.
Request the Fast Track Package
The Appeal Package
By choosing our Appeal Package, you can rely on our lawyers' legal knowledge and experience to ensure you have the highest chance of a successful appeal. We will also fully represent you in any hearings/tribunals.
Request the Appeal Package
Related pages for your continued reading.
Frequently Asked Questions
Individuals who would like to travel to the United States to receive medical treatment will need to submit the following documents with their B2 Visa application:
A medical diagnosis from a licensed physician in the patient's country of residence. This diagnosis must detail the importance and reasons for seeking treatment in the United States.
A Letter from a licensed physician or medical facility in the United States stating their willingness to treat the patient. This letter must also contain the estimated cost and duration of treatment.
Any evidence which shows that the patient has the sufficient funds necessary for their stay in the United States including the costs of medical, living, and transportation expenses during their stay.
Foreign nationals who are eligible to apply for travel to the United States through the ESTA program are also eligible for travel to the U.S. under the Visa Waiver Program (VWP). VWP participating countries include the following:
Andorra,  Austria, Australia, Belgium, Brunei, Chile, Czech Republic, Denmark,  France, Estonia, Finland, Germany, Greece, Hungary, Iceland, Ireland, Italy, Japan, Lithuania, Luxembourg,  Latvia, Liechtenstein, Malta, Monaco, Netherlands, New Zealand, Norway, Poland, Portugal, San Marino,  Slovenia, South Korea, Singapore, Slovakia, Spain, Sweden, Switzerland, Taiwan, and the United Kingdom.
U.S. Visitor Visas can be denied for a variety of reasons including:
False or misleading information in the visa application
The visa application is incomplete
The visa applicant has violated U.S. immigration rules/laws in the past
The visa applicant is denied based on their past criminal record
The visa applicant suffers from a communicable disease that poses a threat to public safety
If your visa application is rejected, you will receive a letter detailing the reason for denial along with information regarding if you are eligible to reapply or file for an appeal.