R1 Visa Application from Ireland
The R1 Visa can be obtained by Irish citizens who are members of non-profit vocational associations and is available to religious workers who wish to enter the US on a temporary basis.
If you need assistance with your visa application, feel free to call us on +1 844 290 6312, or you can request a call back through our live chat feature.
Who can apply for the R1 Visa?
To meet the eligibility criteria for the R1 Visa, individuals must be able to provide proof of what their intentions and activities in the US will be, as well as the professional role in which they inhabit.
This particular visa is not available to lay preachers or other religious workers that have not received an employment offer from an organisation based within the US.
If you need assistance with the R1 Visa, feel free to call us on +1 844 290 6312, or you can request a call back through our live chat feature.
"I'm very happy with the standard of training received on the OISC Level 1 course, i passed my exam. Thank you!"
"My application was approved and a huge weight has been lifted from our shoulders this year "
"We used this service for the spouse visa extension application to assure that all the information was valid and correct."
What are the requirements for the R1 Visa?
The R1 Visa can be obtained by Irish citizens who are wanting to enter the US to be employed as a religious worker. In order to be eligible for the R1 Visa, you must meet the following criteria:
You must be employed in a vocational job for a minimum of 20 hours per week
You must have a lifelong dedication to religious practices and functions
You must have a minimum of two years membership in any religious organizations based in the US, prior to your initial petition being submitted
You must have received an employment offer from a non-profit religious organisation within the US
Who qualifies as a Minister of Religion?
Ministers
To perform their duties at the desired capacity, Ministers of Religion must have received a written form of authorization by a recognised religious denomination. This authorization should include a variety of certificates, formal letters, licenses or any other form of evidence that may deem appropriate and acceptable for a valid qualification.
In some cases, practitioners of Christian Science, officers of the Salvation Army and deacons could be classified as ministers attaining this particular visa.
Professional in a religious occupation
A religious occupation can be classified as anything that involves a habitual engagement in activities that are directly related to traditional religious functions. This title could be extended to any person who falls under the following criteria:
Religious broadcasters
Workers who are employed in religious hospitals
Catechists (a teacher of the principles of Christian religion)
Liturgical workers (a performer of ceremonial rituals related to church services)
Missionaries (promoters of faith)
What qualifies as a religious denomination?
A religious denomination is a subgroup within a religion, which operates under a common name, tradition, and identity. To be recognised legally, a religious denomination must have a formal code of doctrine and discipline, as well as religious services and ceremonies.
It is absolutely necessary that the members of the religious denomination, when gathered together as a religious congregation, all have a shared ecclesiastical government, a recognised and notable creed, alongside some form of worship.
In some cases, both US-based and international religious organizations that are interdenominational (relating to more than one religious denomination) may be treated formally as religious denominations, so long as they are tax exempt.
Before individual applicants submit their petitions, it is important to note that a religious organization will not be required to file Form I-129 for them.
However, applicants under a religious denomination must always inform the USCIS of any change of employment, status, or intent of extension of their stay in the US.
The application process can be quite confusing and involved, so make sure that you seek help from a professional immigration lawyer to make sure that you are submitting the appropriate documentation.
How long is the R1 Visa valid for?
The initial validity period of an R1 Visa is for three years. It is possible to extend this, however, for another two years, with a maximum period of five years altogether.
Once this period of five years is completed, you must reside in an area outside of the US for a minimum of at least one year, before you will be eligible to apply for a new R1 Visa, and begin the process over again.
In order to extend your R1 Visa after the first three initial years, you must file a new Form I-129 prior to the current visa expiring.
However, in some cases, you will be exempt from having to do so, if your employment was classed as seasonal, or if you only worked in the US on a part-time basis, whilst residing full-time somewhere outside of the US.
If you interrupt your religious functions before your R1 Visa expires, for example, if you decide to study or consider a new career, you must immediately leave the US.
If you wish to remain in the US, you will need to look at changing your visa status to a different category that will now apply to you.
Advice Package
Comprehensive immigration advice tailored to your circumstances and goals.
Application Package
Designed to make your visa application as smooth and stress-free as possible.

Fast Track Package
Premium application service that ensures your visa application is submitted to meet your deadline.
Appeal Package
Ensure you have the greatest chance of a successful appeal. We will represent you in any case.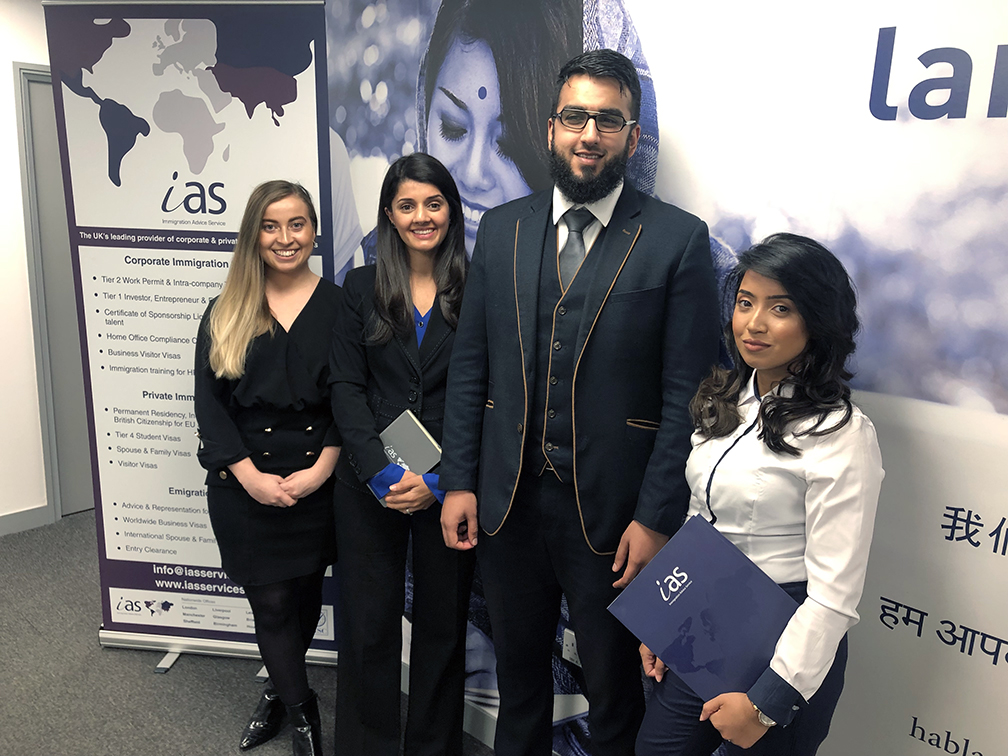 The Advice Package
During this untimed Advice Session with our professional immigration lawyers in London, you will receive our comprehensive advice, completely tailored to your needs and your situation.
Request the Advice Package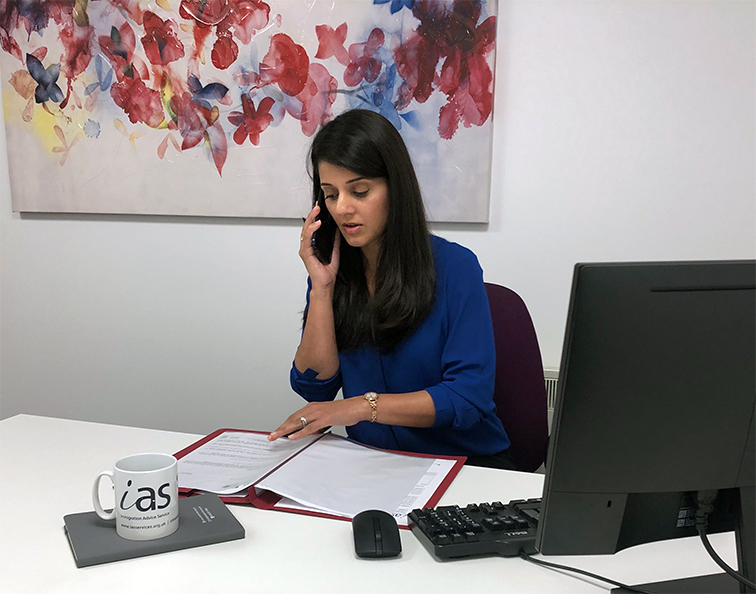 The Application Package
With our Application Package, your dedicated immigration lawyer will advise you on your application process and eligibility. Your caseworker will then complete and submit your forms to the Home Office on your behalf.
Request the Application Package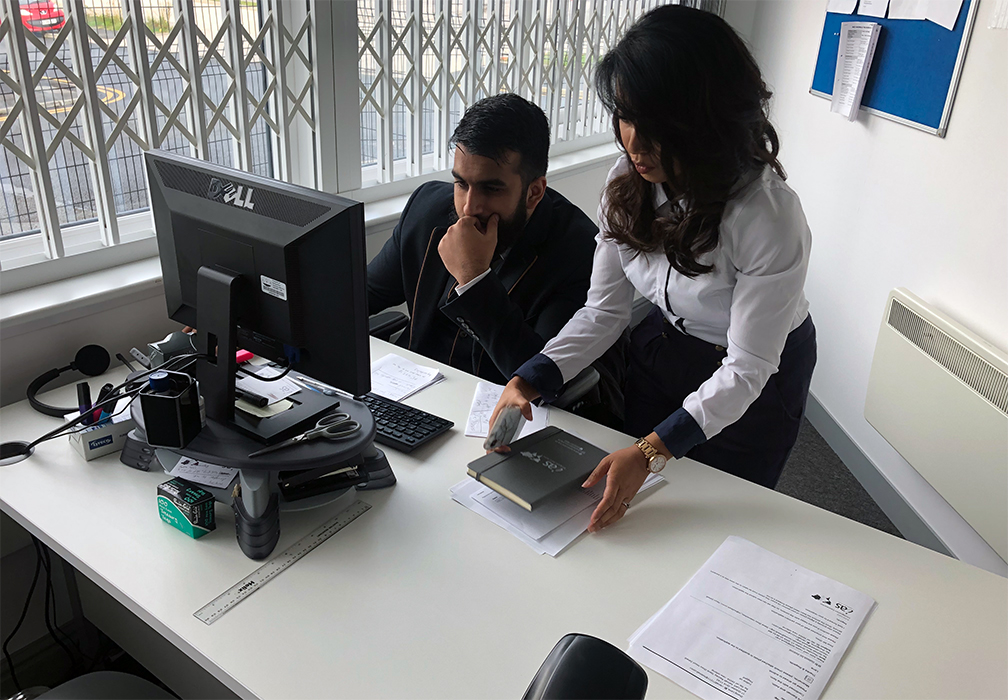 The Fast Track Package
Our Fast-Track Application Package is a premium service for those who need to submit their application in time with their deadlines. Your case will become a top priority for our lawyers and you will benefit from our highest-quality services.
Request the Fast Track Package
The Appeal Package
By choosing our Appeal Package, you can rely on our lawyers' legal knowledge and experience to ensure you have the highest chance of a successful appeal. We will also fully represent you in any hearings/tribunals.
Request the Appeal Package
Related pages for your continued reading.
Frequently Asked Questions
Because the R1 Visa is a nonimmigration and temporary visa, it does not have a dual intent status, and therefore does not lead you down a path of gaining permanent residential status within the US.
However, if you do wish to stay in the US permanently, depending on your circumstances, you may be eligible to apply for an EB4 Visa. This is a visa that has a permanent work permit, available to a range of categories of people that include vocational occupations.
There is currently a statutory cap of 5,000 EB4 Visas that can be issued each year. However, religious ministers are not subject to this current limitation, but you must obtain a US-based sponsor to be eligible without falling under the limited available EB4 Visas.
To be approved for an R1 Visa, applicants may have to complete a medical evaluation proving that they are healthy enough to enter and stay in the United States for a period of time. You must also be able to provide evidence that you have received all of the required vaccinations. All medical forms must be signed by a licensed doctor, and will be included with all the other documentation.
Hiring the services of specialised immigration lawyers when it comes to moving to the US from Ireland (even temporarily) has the potential to save you a lot of time and money. Understanding all the ins-and-outs of US immigration law can be a challenge, and can lead to delays or rejection of your visa application. Total Law immigration lawyers can ensure your R1 Visa petition and application are watertight, and contain everything you need to maximise your chances of success.
The team at Total Law understand that there is much at stake with an R1 Visa application, and your future and livelihood may depend on an approved application. We will work with you during every stage of the process.
Regardless of the type of visa you select for your circumstances, the best step is to get in touch with the team at Total Law, so you know that you are guaranteed the right path, and stand for a much higher success rate for your immigration application. You can contact us seven days a week, either on the phone, or by using the online chat function to speak with one of our client care agents.