J1 Student Visa
The J1 Student Visa, also known as the Exchange Visitor Visa, allows for foreign citizens to come to the US to study, receive specialized or professional training.
For assistance with your application for the J1 visa, Contact us today by calling (+353) 061 518 025 or submitting a message through our contact form.
What is the J1 Student Visa?
The J1 Student Visa, also known as the Exchange Visitor Visa, allows for foreign citizens to come to the US to study, receive specialized or professional training such as medical or business training, teach, or learn and demonstrate skills that are not available to them in their home country.
Typically, an Irish citizen who wishes to enter the United States must first obtain a visa, either a non-immigrant visa for temporary stay or an immigrant visa for permanent residence. J Visas are non-immigrant visas for individuals who are participating in exchange visitor programs in the United States.
During the exchange program, the J1 Student Visa holders can also advance their English language skills and experience and learn more about American culture.
For more information or assistance with the J1 visa, call us on (+353) 061 518 025 or contact us online today.
"I'm very happy with the standard of training received on the OISC Level 1 course, i passed my exam. Thank you!"
"My application was approved and a huge weight has been lifted from our shoulders this year "
"We used this service for the spouse visa extension application to assure that all the information was valid and correct."
How To Get A J1 Student Visa
To be eligible each applicant for the J1 Student Visa will need a program sponsor in order to obtain the visa. J1 Student Visa applicants can be sponsored by either a for-profit, non-profit, educational, private, or government sector entity.
The program must have been accredited by the U.S. Department of State Bureau of Educational and Cultural Affairs. There are many different categories of programs available.
Is A J1 Student Visa Right For You?
Irish citizens can reside temporarily in the United States to study, teach, and receive a variety of  training under the J1 Student Visa. The J1 Student Visa is designed specifically for those individuals who need access to educational, professional, or practical training that is not available in their home country. This training must be directly related to an academic program, so you must be currently enrolled in an international educational institution.
In some cases, such as when applying specifically for medical training, an H3 Training Visa may be more suitable for you.
If you are a family member of a J1 Student Visa holder and you wish to join them in the United States, you will need to apply for what is called a J2 Dependent Visa.
The J1 Student Visa/ Exchange Visitor Program categories include:
College/university Student
Secondary School Student
Summer Work Program Travel
Teacher
Trainee
Au pair or EduCare
Camp Counselor
Government Visitor
Intern
International Visitor (Department of State)
Physician
Professor/ Research Scholar
Short-term Visiting Scholar
Specialist
If you fall under one of these categories the J1 Student Visa may be right for you. The eligibility and applicant requirements will vary slightly depending on which category you are in.
Secondary School (High School) Students
The J1 Student Visa program allows international students to study at accredited public and private high schools in the United States. During their stay they can also participate in extracurricular activities sponsored by the accredited school.
J1 Student Visa students are permitted to stay either with a host family or at a boarding school but they cannot live with their own family members for this particular visa.
Eligibility For Secondary School Students
To be eligible for the J1 Student Visa program, international secondary school students must be between the ages of 15- 18. J1 Student Visa secondary school students are not allowed to work in the United States and must leave the country at the end of the academic year. Students must not have completed more than 11 years of primary and secondary education prior to applying for the visa and must not have previously attended school in the United States as an F1 or J1 Student Visa holder.
You must be able to prove that you have the financial support you need to complete the student visa program. You will also need a written agreement between the local and American educational institutions.
College and University Students
If you are a student of an international university, you can apply for the College and University J1 Visa Student Program. This will let you pursue a full-time course of study in the US at your education level at a degree-granting post-secondary institution and participate in a student internship program in order to fulfil the educational objectives needed for the degree program in their home country.
Eligibility for College and University Students
In order to join the J1 Student Visa College and University Student program, the applicant must be able to meet the following requirements:
The student has financial support from a source other than personal or family funding, such as financing from an educational program funded by the government including the US government, the government of the applicant's home country, or an international organization that the US is legally a member of.
If the applicant/student is pursuing a non-degree bearing program, they must be enrolled to study full-time.
When pursuing a non-degree bearing program, the applicant/student can stay in the United States for up to 24 months
The program must be done according to the agreement made between Ireland and the US.
International college and university students may work on a part-time basis in the United States under certain conditions and only if they are in good academic standing. This can include paid educational training.
Two-Year Home Residency Requirement
Following the J1 Student Visa program period, the holder is required to physically spend at least two years in their home country under the two-year home residency requirement. After this time they will be eligible to change to another non-immigrant status such as an H1B Visa or apply for a green card. They may also be able to re-enter the United States under a dual intent visa.
The two-year home residency requirement can be waived under certain conditions such as:
If a no-objection statement is issued by the government of the home country of the applicant
If the applicant can demonstrably prove that their presence in the United States is needed to provide for their dependents who are US citizens or legal permanent residents
If the applicant can prove that he or she would be persecuted in their home country while serving the two-year home residency requirement
How to Apply For A J1 Student Visa for Irish Citizens
There are several steps to apply for a J1 Student Visa for Irish citizens.
Complete the Online Visa Application, Form DS-160
Print the Application Form Confirmation page and reserve it for your records. You will need this to bring to your visa interview
Upload a photo according to the requirements of Form DS-160
Gather all documentation needed for the J1 Student Visa program you are applying for
Schedule an Interview
Attend the Interview with your required documents
Document checklist
The J1 Student Visa program will require you to gather and prepare a variety of required documents for the application process. You will need to bring your document file to your visa interview. Documents that are not in English may be required to be translated by an official translator.
Valid passport with six months left before expiration upon your entry to the United States
Form DS-160 Non-Immigrant Visa application confirmation page.
Receipt of visa application fee.
Standard visa photo if you did not already upload it online while completing Form DS-160.
Certificate of Eligibility for Exchange Visitor Status, Form DS-2019. This is provided by your program sponsor and generated by SEVIS Student and Exchange Visitor Information System after they enter your information in the database. If your family will be joining you in the US on separate visas they will also need to complete their own Form DS-2019.
Form DS-7002, Training and Internship Placement Plan (if applicable)
Proof of the purpose of your travel to the US
Proof of your intent to return to your home country at the end of your program
Proof of your ability to support yourself during your trip financially, or proof that another person will cover some or all of your costs
The Interview Process
You will need to schedule an appointment for your J1 Student Visa at the US embassy or consulate. Wait times for interview appointments can vary so you should keep this in mind and apply as early as possible and pay the application fee.
At the US embassy or consulate, a consular officer will interview you to determine whether you are qualified and eligible to receive an exchange visitor/ J1 Student Visa under US law. Interviews are typically required of all individuals aged 14-79.
Digital fingerprint scans are taken as part of the application process usually during your interview. You may be approved directly following your interview or you may have to wait for further processing and analysis.
Following your interview, your passport will be returned to you, typically within a few days.
Approval
If your visa is approved then you can make plans to go to the US. However, a visa does not guarantee entry into the country. It will allow you to travel to the port of entry which is typically the airport in the US and then the Department of Homeland Security and US Customs and Border Protection officials will determine if you should be permitted to enter the United States.
You will need to show your passport, visa, and Form DS-2019. If approved, you will be provided with an admission stamp or form I-94 Record of Arrival/Departure and then you are then free to go into the country as a J1 Student Visa holder.
Fees For A J1 Student Visa for Irish Citizens
For a J1 Student Visa, sometimes the sponsor pays for the visa application on your behalf. In the event that your sponsor pays your application fee, you will need to request the receipt of payment as you will need this during your interview process.
Fees for the J1 Student Visa include:
$180 SEVIS 1-901 Form Fee that goes to the Department of Homeland Security
$160 Nonimmigrant Visa Application Fee
Fees associated with obtaining documents from a third party such as an accountant or translator.
Extending a J1 visa
After the conclusion of your student program, there is a grace period that allows you to remain in the United States for 30 days before returning to your home country. If you remain in the country after your program, you are no longer allowed to take part in any student activity or work. If you travel outside the United States during this grace period, you will not be permitted to re-enter the country.
If you wish to stay in the United States for longer than your original visa allowed for, J1 Student Visa extensions can be obtained depending on the program category you are in and your individual situation.
In order to apply for a J1 Student Visa extension, you will need to:
Submit a new Form DS-2019 (Certificate of Eligibility for Exchange Visitor Status)
Pay the new application fee
Provide proof/ reason for why you would like to remain in the US longer
Hiring the services of specialised immigration lawyers when it comes to obtaining a J1 visa from Ireland can save you a lot of time and money. At Total Law, we ensure that your J1 visa application is of high quality to maximise your chances of success.
We will work with you during every stage of the process, assisting you with preparing a top-notch application, gathering supporting evidence and documents, and liaising with the USCIS on your behalf.
For more information on how we can help you or get started right away, you can call our Ireland office on (+353) 061 518 025 or our USA office on +1 844 290 6312 today.
Advice Package
Comprehensive immigration advice tailored to your circumstances and goals.
Application Package
Designed to make your visa application as smooth and stress-free as possible.

Fast Track Package
Premium application service that ensures your visa application is submitted to meet your deadline.
Appeal Package
Ensure you have the greatest chance of a successful appeal. We will represent you in any case.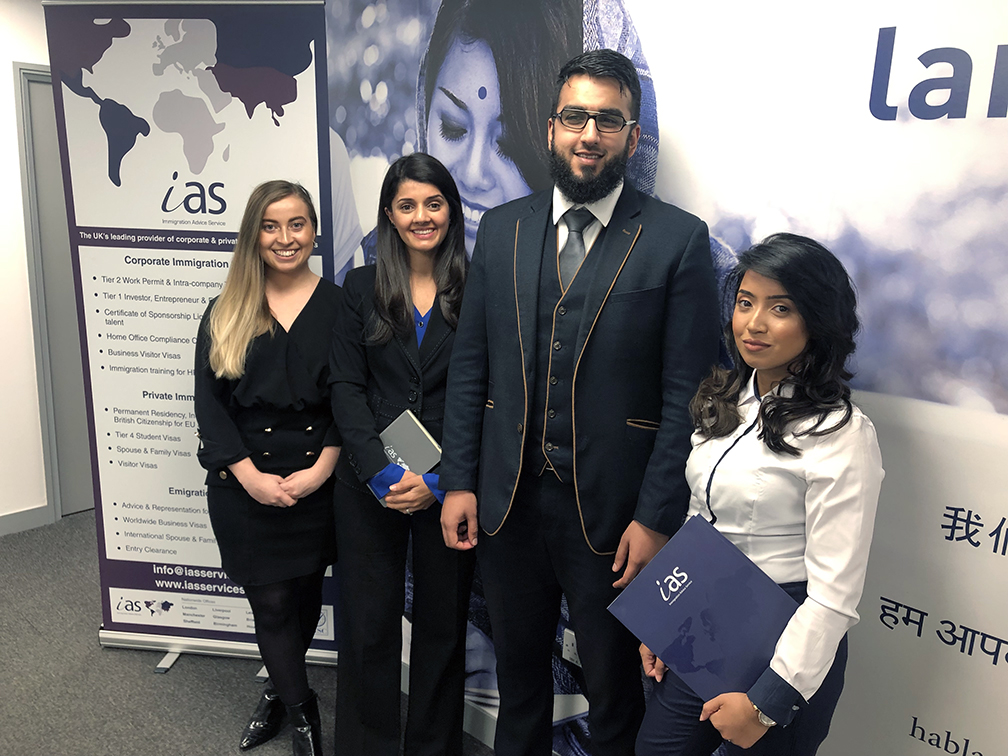 The Advice Package
During this untimed Advice Session with our professional immigration lawyers in London, you will receive our comprehensive advice, completely tailored to your needs and your situation.
Request the Advice Package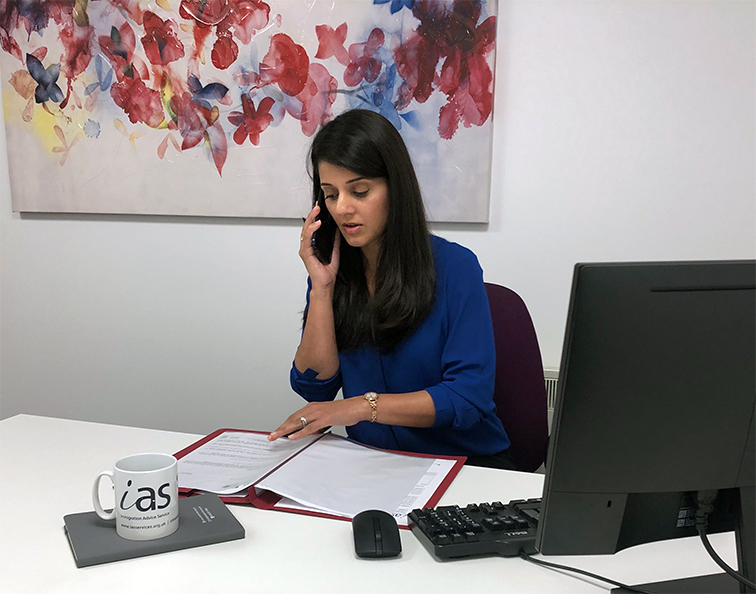 The Application Package
With our Application Package, your dedicated immigration lawyer will advise you on your application process and eligibility. Your caseworker will then complete and submit your forms to the Home Office on your behalf.
Request the Application Package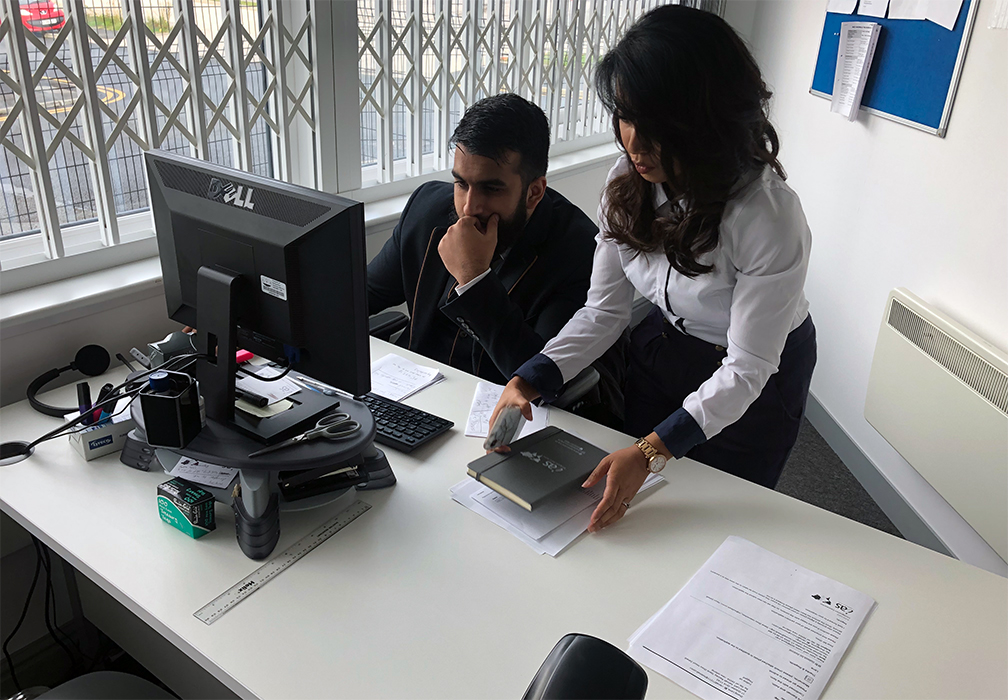 The Fast Track Package
Our Fast-Track Application Package is a premium service for those who need to submit their application in time with their deadlines. Your case will become a top priority for our lawyers and you will benefit from our highest-quality services.
Request the Fast Track Package
The Appeal Package
By choosing our Appeal Package, you can rely on our lawyers' legal knowledge and experience to ensure you have the highest chance of a successful appeal. We will also fully represent you in any hearings/tribunals.
Request the Appeal Package
Related pages for your continued reading.
Frequently Asked Questions
The J1 Student Visa Exchange Visitor program can last for a period of a few weeks up to several years depending on the individual's unique situation.
There are several differences between the J1 Student Visa and F1 Student Visas.
F1 Student Visas are designed for international students pursuing an undergraduate degree in the United States whereas J1 Student Visa visas are typically given to students in specific educational exchange programs such as the Fulbright program.
Both of these student visas have different benefits and limitations around things such as work permits for employment, as well as different details in the way they function.