P1 Visa
The P1 Visa is a nonimmigrant visa that enables both internationally and nationally recognised Irish citizens who are athletes and entertainers to enter the United States to participate in US athletic programs, events and/or competitions. The P1 Visa is also applicable to groups of entertainers wishing to stay in the US to participate in entertainment programs, competitions, and other such activities.
If you have any questions regarding the two P1 visas you can contact our expert immigration lawyers to discuss any concerns you may have, or for some help navigating the application. You can call us on 0333 305 9375, or contact us online seven days a week via our live chat.
Who is eligible for a P1 Visas?
The P1 nonimmigrant visas were created to help international athletes and entertainers promote themselves and their sport or talent within a new American audience. To reach the visas requirements for the two P1 visas, an Irish citizen applicant must meet specific criteria, such as having a sponsor, and proving that they will be staying in the US strictly for a temporary period.
The P1 Visa are available in two categories of visas:
P1A visa is reserved for people who have internationally recognized athletes or an athletic team.
P1B visa is reserved for individuals or members of an internationally recognized entertainment group
The P1 Visa can be obtained by an individual, or a group of people who are working in the entertainment or sports industry and have gained international recognition. Support personnel who are in an essential role in the performance of the entertainer and/or athlete may also be eligible for this visa. This includes people in roles such as trainer, team official, or coaches.
"I'm very happy with the standard of training received on the OISC Level 1 course, i passed my exam. Thank you!"
"My application was approved and a huge weight has been lifted from our shoulders this year "
"We used this service for the spouse visa extension application to assure that all the information was valid and correct."
What are the requirements for a P1A visa?
To be eligible for a P1A visa application (for athletes or athletic teams) applicants must reach at least two of the visa requirements:
You must have participated in a major US sports league
You must have participated in a US College, university, or intercollegiate sports league
You must have participated in a national or international level competition or event
You must be nationally or internationally ranked in a high position within your field of expertise
You must have obtained a national or international award for your excellence within your field of expertise
What are the requirements for a P1B visa?
As for the P1B Visa requirements (for an Irish entertainer or entertainment group), you must meet at least two of the visa requirements:
You must have had major success as demonstrated by records, box office sales, video sales or ratings
You must have had achievements that have been reported about by major news outlets for trade journals
You must have had recognition from government agencies, critics, or other experts in the field, who can testify to your individual or group achievements
You must be able to demonstrate you obtain a high salary and significant compensation from the activity that you partake in, and be able to provide evidence of this remuneration
Whichever category you are applying for within the P1 visa, if you come to the US with your entertainment group or your sports team, they must have been formed at least one year before the application was submitted.
Additional Requirements
Additionally, 75% or more of the visa applicants must have been in a stable place within the group/team, for at least one year before the application is submitted.
Furthermore, the activity you are going to the US to partake in must be internationally recognized and your group as an entirety must have a high level of recognition. As part of a group, for visa validity, recognition must be of the group as a whole, and not based on the individual achievement of specific members within the group.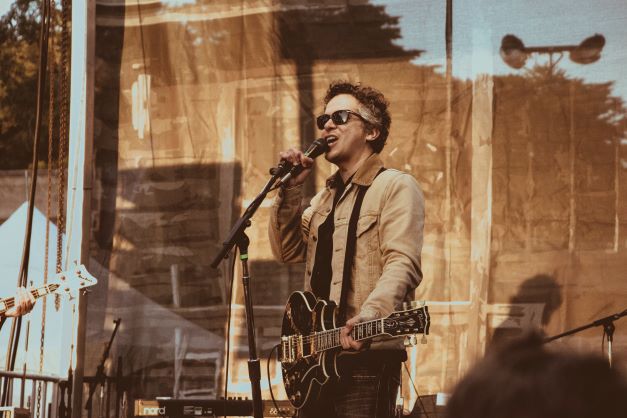 What is the application process for a P1 Visa?
Regardless of the visa category, both the P1A and P1B visas have very similar application processes. For starters, neither the athlete(s) nor entertainer(s) can fill out the application form themselves.
Instead, they must be sponsored by a U.S prospective employer or organization to go to the U.S to perform or compete. As such, the first step is for the U.S employer sponsor to petition the U.S Citizenship and Immigration Services (USCIS) to get the process started by the application form with an employment contract.
To do so, the sponsor must start the visa application by filing Form I-129, no more than six months before the scheduled performance in the activity that you partake in.
In regards to groups, employers can submit either a joint visa application as a whole or an individual visa application for each member of the group.
The fee for making the application costs USD 695 (approximately 478.96 Euros) per petition and will need to be paid at this stage. If the U.S employer is petitioning for an Irish team of athletes or Irish entertainers, they can file a group petition, instead of individual petitions for each member.
What forms should be submitted with the I-129 Form?
Alongside Form I-129, the employers will need to provide supporting documents. For the P1A visa, the required documentation is as follows:
Proof of consultation with a labour organization
The itinerary of events or performances with dates and durations for each event
Official employment contracts with U.S sports leagues or teams
Evidence of eligibility that the individual athlete or the team is nationally or internationally recognized
For a P1B visa, the documents required are:
Consultation with an appropriate labour organization
Contracts for with the sponsors and/or oral agreement summaries
Itinerary with events and performances including dates and durations of each event
Proof of the group's time together and when they were established (need to be at least 1 year since it was established) and each person's membership or employment in the group
Proof that the individual or group of entertainers is eligible for the visa and has achieved national or international recognition as outlined in the requirements section
The processing time is generally 2-8 weeks. If/when the petition is approved, the United States Citizenship and Immigration Services will send a form I-797 (Notice of action). Then, the athlete(s) or entertainer(s) can make their visa application at the US embassy in Dublin.
The athlete or entertainers will need to submit a completed application form DS-160 (Online Nonimmigrant Visa Application) and pay the visa fee of USD 190, which is approximately 167.84 Euros.
The next step will be booking a visa interview at the US embassy in Dublin, Ireland which is necessary for anyone applying aged 14-79 years old. The immigration officer will ask questions about your background, supporting documentation, intention for applying for the visa, and why you want to go to the US. You may be asked for any further information during an interview.
What are the required documents for a P1 visa?
The documents that are needed for the P1 visa application are as follows:
Your approved petition with the Form I-797
Valid passport/travel document
Photographs according to US standards
Confirmation letter from your employer outlining the details of your performance and events
Contract with your employer or sponsor
Proof that you as an individual or member of a team of athletes or entertainers are nationally or internationally recognized
If you are bringing your family members with you on a P-4 visa, you must have a valid marriage certificate or civil partnership for your spouse or birth certificates for your children
What is the processing time for a P1 visa?
The process of getting a P1 visa can take between three to six months. To avoid delays in processing from the visa office, it is vital to gather all of the required documents and supporting files as missing or forgetting anything can cause delays or result in a rejected application.
Processing of Form I-129 may take between two to eight weeks to start the application process. This timeframe depends on how busy the USCIS are, and if they have a backlog. Once this has been approved, the athlete/entertainment can immediately submit Form DS-160, and schedule your interview, which usually is available to be booked for a few weeks in advance.
Premium Processing is available for an option, an additional fee of USD 2,500, which will allow you to receive a decision within 15 days.
How long can Irish citizens stay in the US with P1 nonimmigrant Visas?
This P1 visa allows for a maximum initial stay in the US of up to 5 years. You will not be permitted to remain in the US for more than five years on the P1 Visa unless an extension is applied for.
If approved, the extension may grant you up to 5 additional years. This additional time is in addition to the original five years, for a total of 10 years in the US on the one visa. Should you wish to extend your stay in the US beyond your allocated 10-year timeframe, you will need to look at applying under a different visa status.
Individual athletes can be granted a visa for a maximum of five years. However, if the application is done as a group the maximum time that you can initially stay is for a year, which can then be extended in one-year increments.
Individual entertainers or groups will also be granted a P1 Visa for a maximum of a one-year initial stay period and can be extended in one-year increments if required. Finally, the essential personnel for both athletes and entertainers will have an initial stay of one year, but they are also permitted to extend it by up to 5 years, to reach a maximum stay time of 10 years.
Advice Package
Comprehensive immigration advice tailored to your circumstances and goals.
Application Package
Designed to make your visa application as smooth and stress-free as possible.

Fast Track Package
Premium application service that ensures your visa application is submitted to meet your deadline.
Appeal Package
Ensure you have the greatest chance of a successful appeal. We will represent you in any case.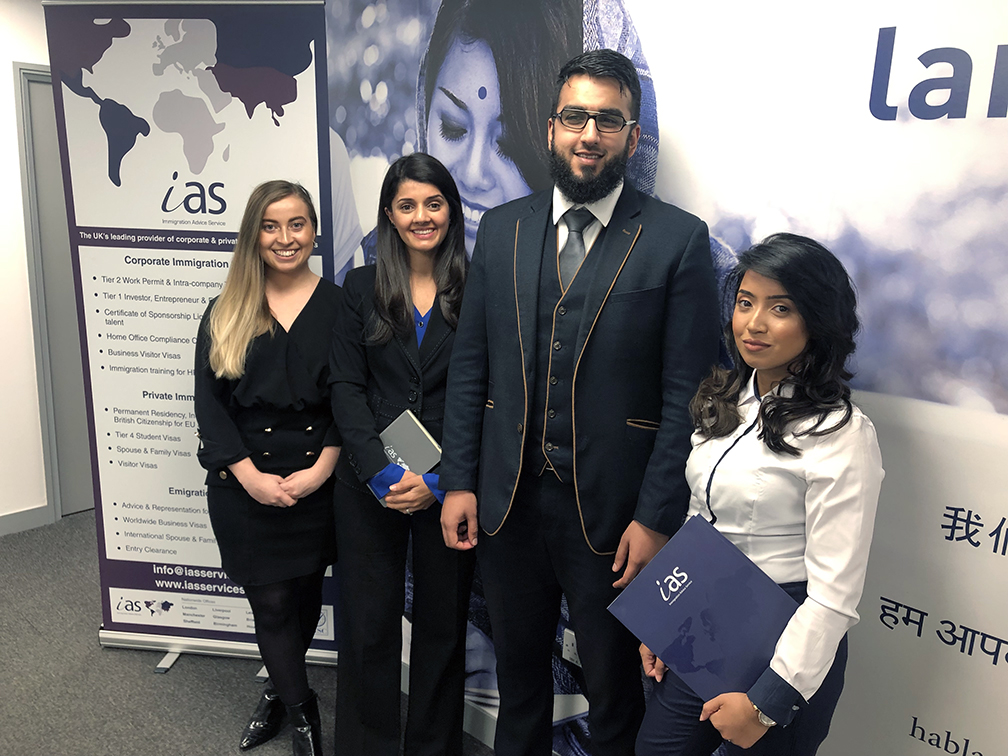 The Advice Package
During this untimed Advice Session with our professional immigration lawyers in London, you will receive our comprehensive advice, completely tailored to your needs and your situation.
Request the Advice Package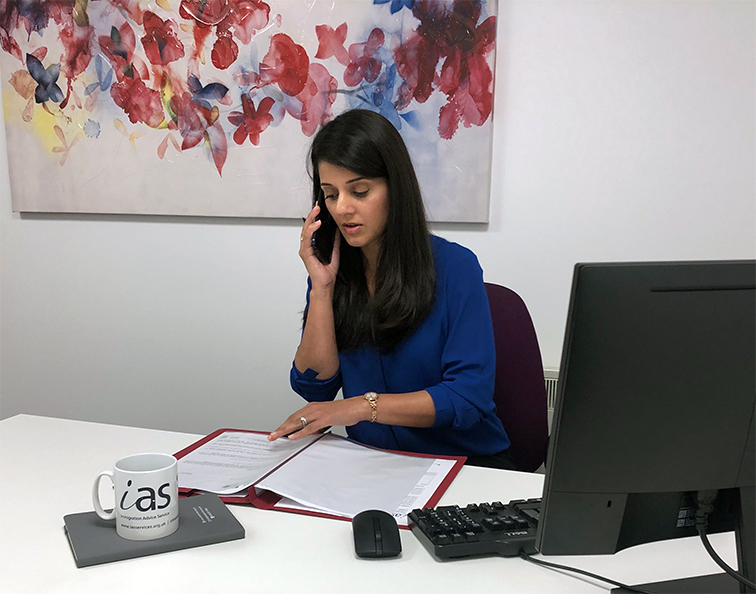 The Application Package
With our Application Package, your dedicated immigration lawyer will advise you on your application process and eligibility. Your caseworker will then complete and submit your forms to the Home Office on your behalf.
Request the Application Package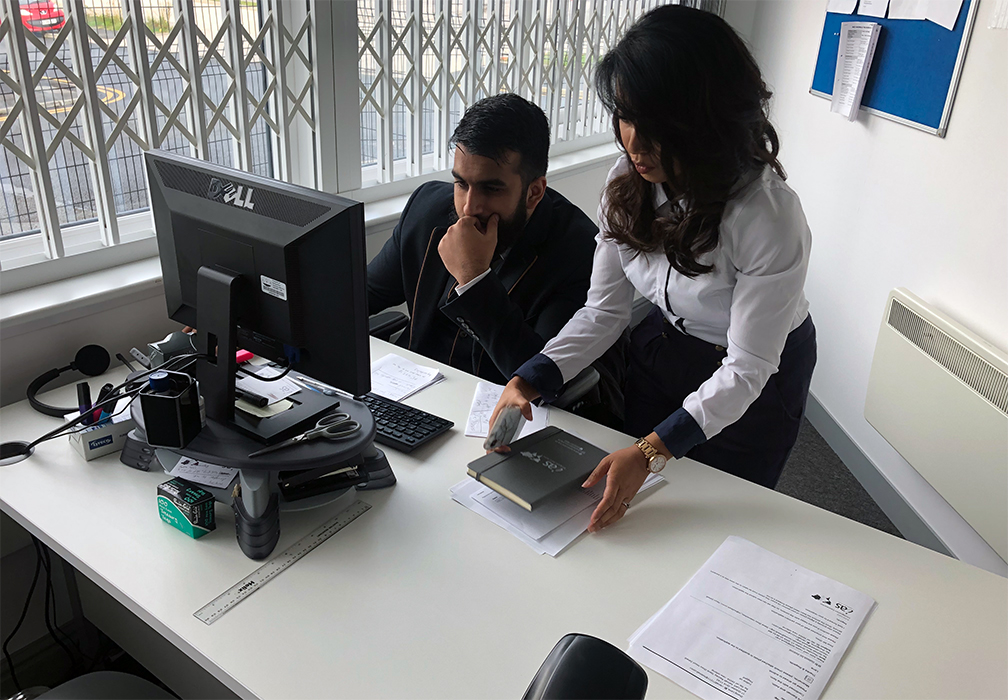 The Fast Track Package
Our Fast-Track Application Package is a premium service for those who need to submit their application in time with their deadlines. Your case will become a top priority for our lawyers and you will benefit from our highest-quality services.
Request the Fast Track Package
The Appeal Package
By choosing our Appeal Package, you can rely on our lawyers' legal knowledge and experience to ensure you have the highest chance of a successful appeal. We will also fully represent you in any hearings/tribunals.
Request the Appeal Package
Can the P1 Visa lead to a Green card (permanent residency)?
The P1 visa is considered a nonimmigrant visa, so it does not automatically lead to a permanent residency in the US but has an authorized period of stay.
During the application process, one must declare the intention to enter Ireland once the P1 visa expires.
However, there are certain circumstances where it is possible to obtain a change of status.
This change of status could be achieved by marrying a US citizen or by being sponsored by another immediate family member in the US or changing your status to an H-1B visa. If you are an athlete with extraordinary or exceptional abilities, you may consider an EB-1 or EB-2 permanent residence card.
It is important to note that essential supporting personnel( coaches etc) are not permitted to apply for permanent residency.
Can my family members come with me to the US?
Yes, the family members of a P1 visa holder can come to the US. Family members or dependents are defined as the legal spouse and the unmarried children(s) who are under the age of 21. The privilege of applying as dependents does not extend to other family members such as parents, grandparents, or cousins.
Dependents may apply in tandem with the P1 visa holder's application, or they can apply at a later time. Regardless of when they apply, they will need to provide evidence of the relationship between them and the P1 holder with a marriage certificate or birth certificate.
With the visa issued, the P1 dependents will be eligible to leave Ireland, pass border control into the US on a P4 dependent visa. On the P4 dependent visa, they are permitted to study and live in the US, but they are not permitted to gain employment.
How Can IAS Help
Our professional immigration lawyers are here to help you navigate your visa application for you and your family when emigrating.
Applying for visas can be a lengthy and time consuming process, which can have uncertain results. We recommend enlisting the help of one of our immigration lawyers to assist you in this process.
If you have any questions regarding the two P1 visas you can contact our expert immigration lawyers to discuss any concerns you may have, or for some help navigating the application. You can call us on 0333 305 9375, or contact us online seven days a week via our live chat.
Related pages for your continued reading.
Frequently Asked Questions
Holders of a P1 visa are permitted to live in the US, perform and be paid. With a P1 visa, holders can study part-time and can bring their dependents with them. The limitations are they require a sponsor in the US, dependents are not able to work.
The visa fees are as follows:
I-129 Form filing fee: $695
DS-160 application form: $190
premium processing time (optional): $1,225
If the P1 visa petition is rejected, it is possible to appeal the decision to the Administrative Appeals Office within the Department of Homeland Security.
Because the P1 visa is eligible to be extended for up to 10 years, they are permitted to change employers, but the new petitioner must file another I-129.