F2B Visa
If you are an Irish citizen or resident who is the unmarried adult child of a United States green cardholder, you may be eligible for an F2B Visa. This visa category will allow you to live in the US with the green card holder for a time length of up to five years while you live, study, and work without restrictions.
If you would like further advice on applying for a Family Preference Visa or another immigrant visa, contact Total Law for assistance with your application process. Speak to one of our expert immigration advisers today. Call (+353) 061 518 025 or use the online contact form to get in touch.
What Is The F2B Visa?
The F2B Visa is a family-based green card. It is one of two types of F2 Visas in the category of Family Preference Visas, visas for immediate family members.
The F2B Visa is specifically for unmarried adult children of US green cardholders. A green card holder is someone with lawful permanent resident status. Once someone attains the status of permanent resident in the United States, they have the right to sponsor certain family members to come over by petitioning for several different visas for family preference immigrants. F2B is meant for adult children ages 21 and over. Minor children will need to apply for the F2A Visa.
There is a limit on how many visas in the F2 category can be issued per year. Currently, the limit for all F2 visas is about 114,200, and F2B visas make up about thirty per cent of this category. Holders of this visa will be able to live, study, and work in the United States with their family members without restriction for a specific length of time.
"I'm very happy with the standard of training received on the OISC Level 1 course, i passed my exam. Thank you!"
"My application was approved and a huge weight has been lifted from our shoulders this year "
"We used this service for the spouse visa extension application to assure that all the information was valid and correct."
Eligibility For The F2B Visa
F2B Visa Applicant's Eligibility
The adult child immigrant visa applicants who are Irish citizens or residents will need to provide evidence that they are unmarried and over the age of 21 years.
They will also need to provide sufficient supporting evidence and documentation that they are the legal child of the US green card holder, such as a valid birth certificate or adoption certificate.
F2B Visa Sponsor's Eligibility
Lawful permanent residents of the US who are sponsoring their adult child will also have to meet eligibility requirements to petition for them to come over. Before further processing of the F2B visa can take place, the applicant's sponsor must successfully petition for the adult child to apply. They must provide all the supporting documents necessary in the petition process. These documents must prove they:
Are a green card holder, lawful permanent resident, or a permanent alien resident
Are the legal parent of the adult child that they are petitioning for
Are legally living in the United States
Have a verified US address
Required Documents For the F2B Visa
When you apply for the F2B Visa, you will be required to provide sufficient evidence that you meet the eligibility criteria as a part of your visa application package. Required supporting documents can include the following:
A valid passport with at least six months to expiration after you arrive in the US
Valid birth certificate or adoption certificate
Signed Form I-864, the Affidavit of Support from the US petitioner
Form DS-260, the confirmation of F2B visa application
Two standard US passport size photographs
Criminal records if applicable
The complete medical examination confirmation page
Vaccination documents and medical documents
Military documents if applicable
Other documents to prove your identity, name change, or to support your claim for an F2B visa such as divorce certificates, death certificates, or adoption documents
You will also need to provide certified translated copies of any required documents which are not originally in the English language.
How To Apply For The F2B Visa
There are two main parts of the F2B Visa application process. The petition stage is conducted by the sponsor in the US and the application stage is conducted by the applicant in Ireland. Because there is a cap on the number of F2 Visas that are issued per year, after the petition stage the applicant must wait for their priority date to become current to submit their application. This means you are in line for the next available allotment of F2B visas for the year.
Petition Stage
The first step of the F2B Visa application process is for the sponsor to file a petition on behalf of the adult child applicant. The United States green card holder files Form I-130, the Petition for Alien Relative to the Department of Homeland Security. There is a fee for the petition set by U.S. Citizenship and Immigration Services (USCIS).
Once the petition is approved, the USCIS will send the documents to the National Visa Center and the NVC will send an instruction package to the adult child visa applicant.
In the event the petition is denied, the reason for denial will be stated and the sponsor may submit their petition form again with the corrected information or material.
F2B Visa Application
You can apply for the F2B visa online with Form DS-260. The application form will require information about your personal history and your reasons for immigration. Once you complete the application form and pay the fee, you will receive a confirmation page which you must submit to the National Visa Centre as a part of your document package.
Medical Examination and Vaccinations
The National Visa Centre may require certain medical examinations or vaccinations for visa applicants who are travelling to the United States. These may change to reflect current requirements.
The visa applicant will be sent a notification detailing which vaccinations and exams are required and must complete them in the time given to be eligible for the F2B visa.
F2B Visa Interview
The interview is the last step in the visa application process. Once your documents have been processed by the United States National Visa Centre and you are determined to be eligible, you will be able to schedule your interview at the US Embassy in Ireland. An embassy official will interview you to determine whether or not your F2B visa application can be approved.
If your visa is approved then the US Embassy will stamp your passport and give you a sealed packet. You must take the unopened, sealed packet with you when you travel to the United States and a US immigration official will open it so that you can gain entry into the country.
F2B Processing Times
There is no specific processing time for the F2B visa. Processing times for this visa can take several years in some more extreme cases. Because there is a cap on how many F2 visas can be issued in a year, once an applicant's priority date becomes current, they should submit their application package as soon as possible.
Delays are common with the F2B visa, but you can ensure you have the quickest possible processing time by making sure to thoroughly fill out the visa application and submit all required documents according to the standards outlined by the USCIS.
F2B Visa Costs and Fees
There are several fees associated with the F2B visa application process. These include:
Form I-130, Petition for an Alien Relative (visa application fee) $535
Processing fee for the DS-260 form
Vaccination fees
Medical examination fees
Fees for certified translation of documents not in English
The additional USCIS immigrant fee is required to be paid once you receive your visa before your travel to the United States
You may incur other fees such as for expedited services or shipping.
With Total Law, your visa application will be completed by one of our professional immigration lawyers, ensuring you have the best chances of a successful visa decision.
Your Total Law advisor will also review the F2B Visa bulletin to check on availability and current delays. You will receive all the up-to-date advice necessary to proceed with your application. Contact us today at (+353) 061 518 025 or use our online contact form to get in touch with our team of qualified immigration lawyers.
Advice Package
Comprehensive immigration advice tailored to your circumstances and goals.
Application Package
Designed to make your visa application as smooth and stress-free as possible.

Fast Track Package
Premium application service that ensures your visa application is submitted to meet your deadline.
Appeal Package
Ensure you have the greatest chance of a successful appeal. We will represent you in any case.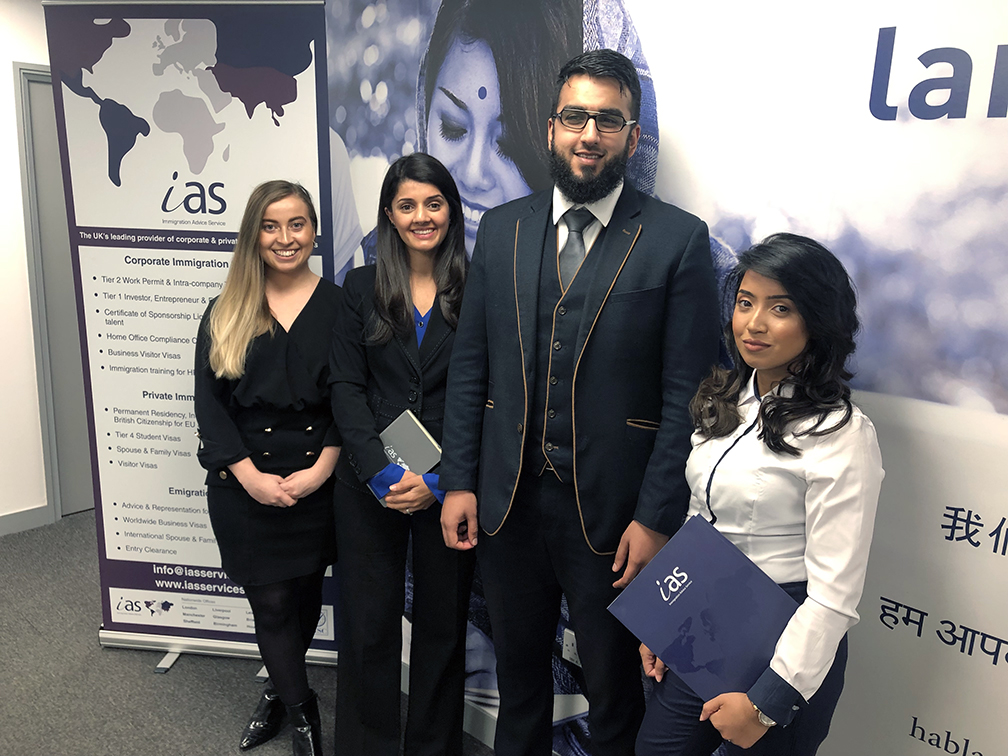 The Advice Package
During this untimed Advice Session with our professional immigration lawyers in London, you will receive our comprehensive advice, completely tailored to your needs and your situation.
Request the Advice Package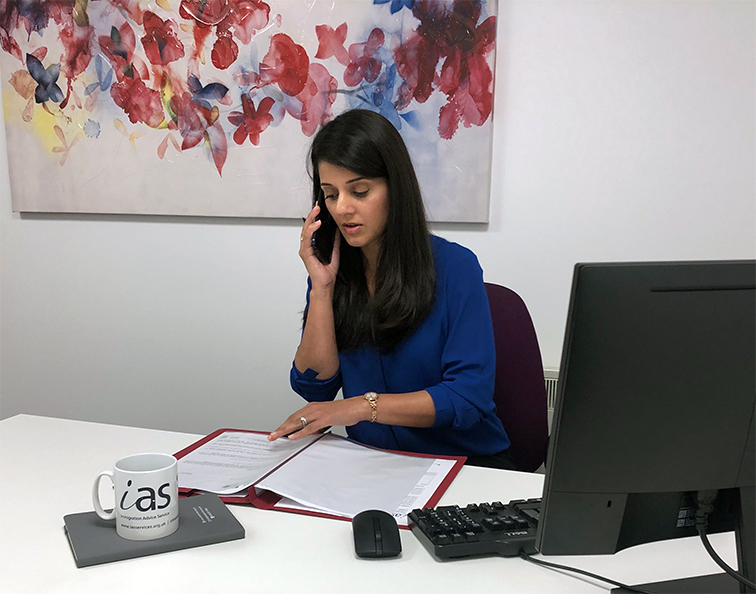 The Application Package
With our Application Package, your dedicated immigration lawyer will advise you on your application process and eligibility. Your caseworker will then complete and submit your forms to the Home Office on your behalf.
Request the Application Package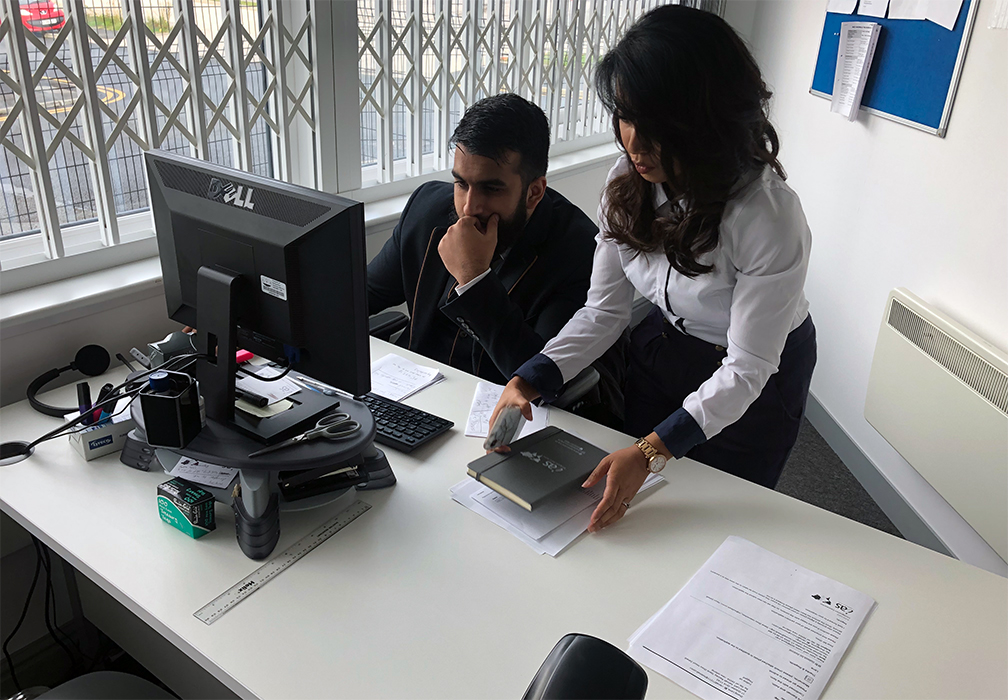 The Fast Track Package
Our Fast-Track Application Package is a premium service for those who need to submit their application in time with their deadlines. Your case will become a top priority for our lawyers and you will benefit from our highest-quality services.
Request the Fast Track Package
The Appeal Package
By choosing our Appeal Package, you can rely on our lawyers' legal knowledge and experience to ensure you have the highest chance of a successful appeal. We will also fully represent you in any hearings/tribunals.
Request the Appeal Package
Related pages for your continued reading.
Frequently Asked Questions
Because of the longer processing times for the F2B visa, the US sponsor may gain United States citizenship before the visa applicant's F2B visa is processed. If the adult child's US parent gains citizenship, then they will be able to file a new petition for the adult child to come to the United States as an Immediate Relative. This can be advantageous as when you apply as a family member of a US citizen, it is typically much easier and faster to get a visa. There is no limit or quota in this category as there is for the F2 visa category.
Applying for an F2B visa can be a nerve-wracking process. While you do not need a lawyer to apply for the F2B visa, seeking the advice of a qualified legal team such as Total Law can ensure you have the best chances of your visa being approved. A professional immigration lawyer can also help you to put together your application package and minimise your chances of being rejected based on improper documentation.
While there is no specific processing time for the F2B visa, it can take a significant amount of time for this type of family preference visa to be approved, sometimes over a year. A few cases have lasted up to seven years. Delays are becoming more common with the F2 visa category. To avoid unnecessary delays, you should begin your visa application process as soon as your priority date becomes current.