B2 Tourist Visitor Visa
The Tourist visa is designed for those who want to visit the United States for medical, business, recreational, and other purposes. The B2 Tourist visa waiver program is one arm of that, with its counterpart the B1 Tourist Visa taking the other part.
Considering obtaining the B2 Tourist Visa application for the United States, let our experts help you through the whole process. We at Total Law are a team of well-qualified, experienced, and committed Immigration Law experts. Give our office a call today on (+353) 061 518 025 or contact us using the contact form on this website.
What is a B2 Tourist Visitor Visa?
The B2 Tourist Visitor Visa is designed to allow foreign nationals into the United States for a short period. It allows you to visit with your friends and family over in the US. The B2 Tourist Visa opens you up to participate in several fun activities in the United States. You can visit top tourist destinations all over the United States and even seek medical attention for all sorts of health conditions.
The B2 Tourist Visa is a very popular choice of immigrant visas for foreigners who want to visit the United States quickly.
There is no limit to the number of B2 Tourist Visitors or single journey Visa issued by the United States government every year. If you meet the requirements for obtaining the B2 Tourist Visitor Visa, it, therefore, means that you are most likely going to be given the visa. The fact that there is no maximum number that can be issued annually also means that the vetting process will usually be fast.
"I'm very happy with the standard of training received on the OISC Level 1 course, i passed my exam. Thank you!"
"My application was approved and a huge weight has been lifted from our shoulders this year "
"We used this service for the spouse visa extension application to assure that all the information was valid and correct."
What can you do?
The various kinds of activities that a B2 Tourist Visa holder can participate in while in the United States include:
Visit family and friends over in the United States;
Sightseeing and tourism;
Seeking medical attention for all health conditions;
Vacationing or holidays;
Attending and participating fully in all forms of social events hosted by fraternal, social, or service organisations;
Joining an unpaid context for amateurs in music, sports, etc. You can only participate in these activities if you are not paid;
Taking part in a short-term recreational course. The course of this nature is usually not designed as part of any formal school programme and is designed for recreational purposes. An example is cooking or yoga.
There are specific activities that you can't partake in specific activities while you are in the United States. These activities include:
Academic study, for credit
Employment or working as a member of foreign press, radio, journalist or other such information organisations
Taking permanent residence in the United States of America. The visa is essentially a non-immigrant visa for foreigners seeking to travel to the United States.
Eligibility
Irish citizens are exempt from obtaining a visa for business and tourism purposes in the United States of America.
The two countries – the United States and Ireland have an existing agreement that ensures that Irish citizens and citizens of some other countries do not need to obtain a visa for short-term travels to the United States for a period of up to 90 days.
The programme is known as the Visa Waiver Programme, and all travellers from countries entitled to the waiver must possess the requisite valid approval under the ESTA authorization.
However, you may still obtain a B Tourist Visitor Visa on your passport. Where you choose not to apply for a visa, your purpose for travelling must align with all the requirements of a B Tourist Visitor Visa, in this case, a B2 Tourist Visitor Visa.
The Electronic System for Travel Authorisation (ESTA)
The ESTA system created and operated by the United States Customs a Border Protection System is a web-based authorisation system. An individual from the eligible countries is expected to obtain Travel authorization before boarding the flight or ship. As an Irish citizen, you are advised to ascertain your eligibility at least 72 hours before travelling. The visa application happens online, and you can visit the ESTA page for more information.
The authorisation will normally be valid for two years or until your passport expires, whichever comes first. You must also obtain a new ESTA when you: receive a new passport, including a temporary passport or emergency passport; change your gender or name; change your country of citizenship; or need to amend your answers to any 'yes' or 'no' question on your application form on the system.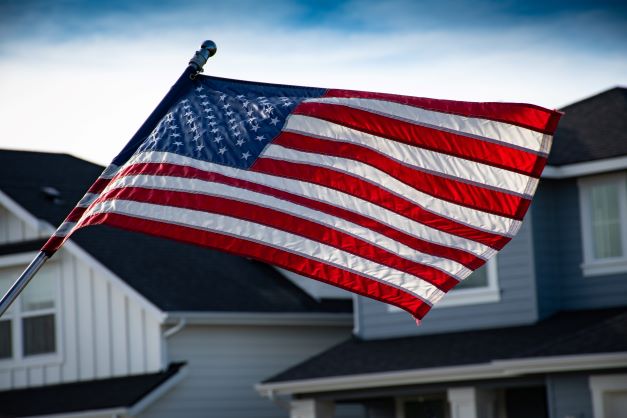 Documents Required
There are certain required documents needed to secure access to the United States either on a B2 Tourist Visitor Visa or as an Irish qualified to use the ESTA. These documents essentially indicate the purpose of your travel, prove your nationality, and confirm your eligibility. In addition to the documents listed under, you may be required to bring other documents for medical reasons.
The following documents will be required where you seek to obtain a visa:
Your passport, which must be valid for at least the period of your intended stay, because you are Irish;
 Your photo must meet the United States visa guidelines;
Interview confirmation page
Confirmation page and code for Form DS-160. You can learn more about the form DS-160 here.
Receipt of the paid visa fees
A letter which describes the purpose of your visit to the U.S.
Financial or bank statements prove you have the money to finance your trip to the United States. You must have at least $266 for each day of your proposed stay.
Documents showing your ties to your home country demonstrate your obligation to return home. (This could take the form of a job contract or a property deed) An optional visitor visa invitation letter from family or a friend in the U.S. to strengthen your application
A criminal record document or letter stating you do not have any previous criminal convictions
Workers need to provide a letter from their employer and payslips for the previous three months.
Photocopies of relative's status in the U.S. (if applicable)
A list of the social media accounts that you use, including the name of your account for each of them
You can obtain a list of the documents needed to seek medical attention in the United States here. If you can obtain all these, you may be allowed to proceed to the United States for medical treatment.
Duration of stay and Validity
If, as an Irish citizen, you proceed to the United States without the visa, but rather using the ESTA, you will be eligible to stay in the United States for not more than 90 days. However, if you obtain a B2 Tourist Visitor Visa, you are entitled to a maximum of six months on your travel. The meaning of the duration of stay is that, for each time you travel to the United States, you must leave within that period. However, if your ESTA status or your B2 visa is still valid, you will be allowed to come back as many times as possible, not exceeding your stay time on each travel.
On the other, the validity of the ESTA is two years, or until your passport expires- whichever comes first. Thus, you are advised to check your status regularly, especially before travelling. The B2 Tourist Visitor Visa has a valid visa that is varied depending on certain countries, and the validity period ranges from about 1 month to 10 years from when you leave Ireland.
How to apply for a B2 Tourist Visitor Visa
If you choose to obtain the Tourist Visitor Visa application as an Irish citizen, you will have to schedule an interview with the US embassy in Ireland.
The embassy or immigration service will seem to ascertain your genuine intentions and tell you whether you are qualified for the visa. You will need to submit all the documents appropriate for your travel purpose.
The ESTA application process is an online process. You can log in to the official page listed already to ascertain your status and make the necessary application.
How can Total Help?
At Total Help, we guarantee a solid support and guidance system through your application period and travel. We will give you all the insight and help you gather the necessary documentation, application deadlines, appointment scheduling, and full planning.
Get in touch with us today. Call us on (+353) 061 518 025 for immediate help & assistance with the B2 Tourist Visa. We're here to help you in person, via the phone, or online.
Advice Package
Comprehensive immigration advice tailored to your circumstances and goals.
Application Package
Designed to make your visa application as smooth and stress-free as possible.

Fast Track Package
Premium application service that ensures your visa application is submitted to meet your deadline.
Appeal Package
Ensure you have the greatest chance of a successful appeal. We will represent you in any case.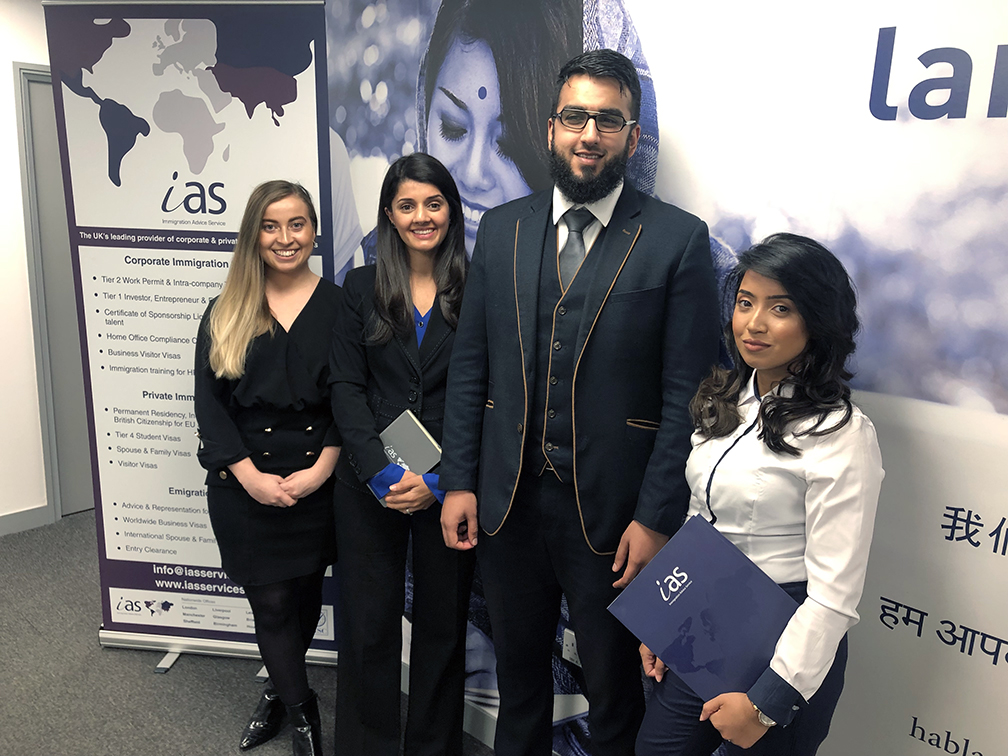 The Advice Package
During this untimed Advice Session with our professional immigration lawyers in London, you will receive our comprehensive advice, completely tailored to your needs and your situation.
Request the Advice Package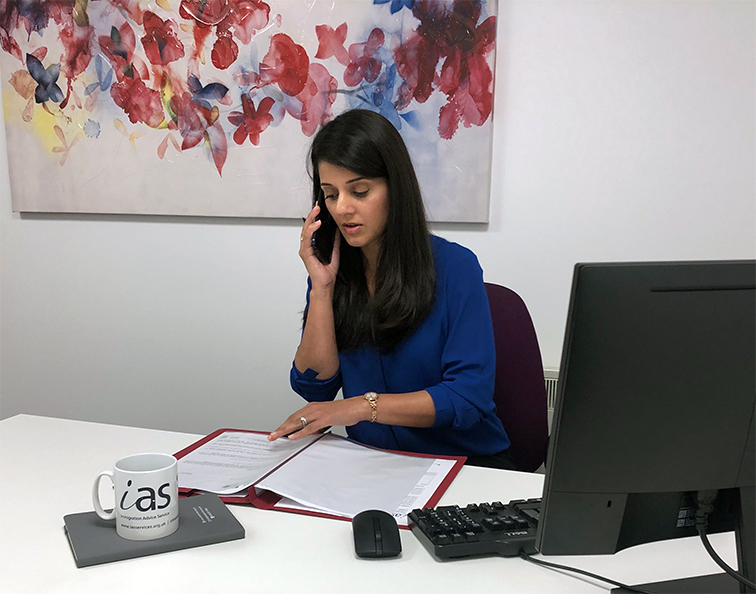 The Application Package
With our Application Package, your dedicated immigration lawyer will advise you on your application process and eligibility. Your caseworker will then complete and submit your forms to the Home Office on your behalf.
Request the Application Package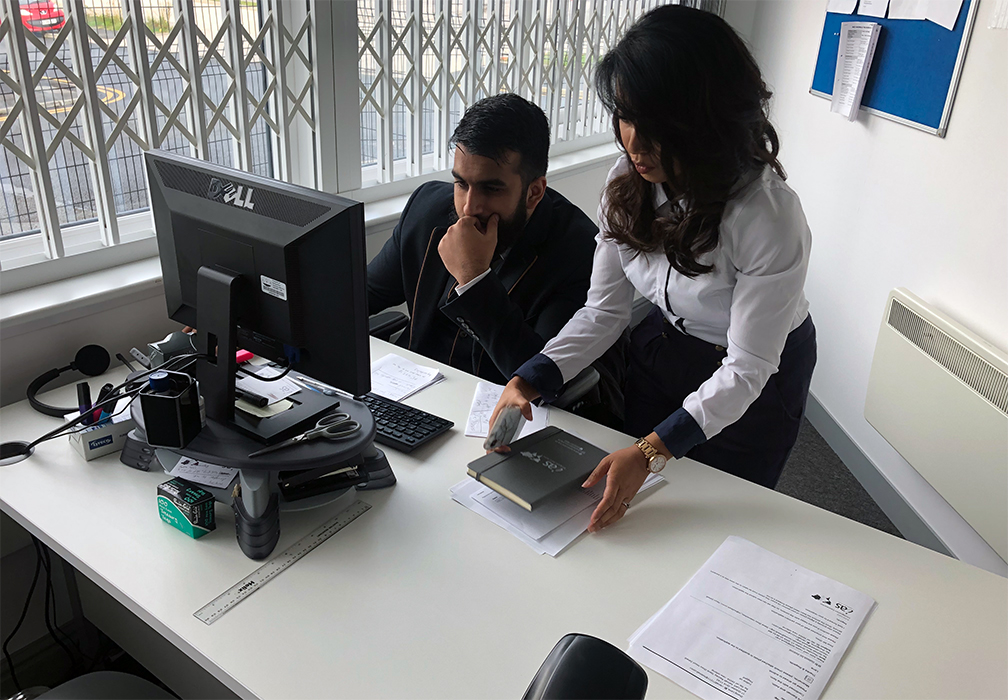 The Fast Track Package
Our Fast-Track Application Package is a premium service for those who need to submit their application in time with their deadlines. Your case will become a top priority for our lawyers and you will benefit from our highest-quality services.
Request the Fast Track Package
The Appeal Package
By choosing our Appeal Package, you can rely on our lawyers' legal knowledge and experience to ensure you have the highest chance of a successful appeal. We will also fully represent you in any hearings/tribunals.
Request the Appeal Package
Related pages for your continued reading.
Frequently Asked Questions
Yes, you can apply for ESTA using your phone. Ensure that your phone is connected to the Internet, then visit the ESTA webpage to check your ESTA status and apply.
No, this is against the rules. You cannot use the visa as a means of conferring US citizenship on your child.