EB5 Visa for Irish Citizens & Residents
The EB5 Visa is an immigrant visa available for Irish citizens that are investors with significant capital who wish to invest in a new or existing commercial enterprise, that wish to invest in the United States and live, study, work or retire without needing an employer.
United States Citizenship and Immigration Services (USCIS) has a yearly cap on how many EB5 Visas they give out every year, with a yearly cap of 10,000 visas.
If you have any questions regarding the EB5 visa you can contact our expert immigration lawyers to discuss any concerns you may have, or for some help navigating the application process. You can call us on 0333 305 9375, or contact us online seven days a week via our live chat.
Who is eligible to obtain the EB5 visa?
The EB5 immigrant investor visa was established in 1990 to bring foreign investment into the US to stimulate economic growth in the country through job creation. The EB5 program was designed to develop rural areas within the US that typically have a higher-than-average unemployment rate.
The EB5 visa holder investment is intended to create a minimum of ten US jobs every year. The EB5 visa grants visa holders the ability to obtain an American Green card. A green card permits its holders the authorization to live and work in the United States permanently.
If you wish to apply for an EB-5 visa, you must make a very substantial financial investment in the US, so first and foremost it is reserved for wealthy Irish citizens.
Financial criteria for an Irish investor to support a successful business investment must demonstrate:
A net worth of US $1 million – For an individual, or a married couple or $200,000 or more in Individual Income, or $300,000 or more joint income, in each of the two previous years
A comparable level of Future income and assets
Source of Assets, plus any obligations or legal liabilities associated with these assets
There is no age limit to be an EB-5 investor If they are a minor, the parents or some other guardian providing the finances behind the investment will need to show the required documents to prove the source of funds.
Applicants for the EB5 Visa can either be independent investors or be a part of a group of investors who are approved as a third-party intermediary.
"I'm very happy with the standard of training received on the OISC Level 1 course, i passed my exam. Thank you!"
"My application was approved and a huge weight has been lifted from our shoulders this year "
"We used this service for the spouse visa extension application to assure that all the information was valid and correct."
Two investment options that make you eligible for an EB-5 Visa
Investing at a minimum of $900,000 in a Targeted Employment Area (TEA). TEA is a region in the US that is rural or an area that has a high rate of unemployment, with the investment intended to strengthen the economy and vitality of the TEA community and/or region.
A direct investment of a minimum of $1.8 million outside a TEA area. You are permitted to invest in a company/enterprise of your choosing or create your own company in the US, but you must make sure it meets the USCIS requirements.
Within these two routes there are:
C5 Visa – this is for investment outside of the TEA area
T5 Visa – this is for investment in areas with a high unemployment rate or TEA
T5 Visa – this is for participants of an Investor Pilot Program, but not engaged in TEA
I5 Visa – this is for investors who work in specific regions under an Investor Pilot Program
The eligibility for the investment are as follows:
You will need to invest in a new business that was established after 29 November 1990
You are permitted to invest in older commercial enterprises if your contribution leads to a significant increase in the net worth of the company
You need to make an at-risk capital investment of $1 million
The minimum investment amount can be reduced to $500,000 if you invest in a Targeted Employment Area (TEA). TEA areas are regions with a higher level (150%) of unemployment stats as compared with the national average.
To be eligible for the EB5 Visa, you will also need to be able to create new jobs, as follows:
Your investment must result in at least 10 full-time jobs being created for US workers — directly or indirectly. The jobs may be for citizens, Green Card holders, and others who are permitted by law to work in the U.S but can not include the EB-5 petitioner or their family members.
These jobs must be created and the goal having been achieved within two years of your EB5 Visa having been approved
Benefits for investors on an EB5 Visa
There are several benefits for an Irish investor on an EB5 Visa, and they are as follows:
As the investor, yourself, your spouse, and any unmarried children under the age of 21 can obtain a green card
You will have the right to live, work, and travel wherever in the US without restriction
You are permitted to leave and re-enter the US, as you wish
You can start a business in the US without business immigration control
You will be on a quicker path to US citizenship
Your children will be able to study in the US public school system and obtain employment
You are not required to be sponsored by a US employer or petitioner
In some circumstances, the EB5 Visa can be one of the fastest ways to obtain a green card as compared with other routes
EB5 Visa application process
To begin your EB5 Visa application, there are a few steps you will need to take:
The EB-5 applicant must first find a suitable business project to invest in. EB-5 business projects generally take the form of either new commercial enterprises or regional centre projects.
The EB-5 applicant must then make the required investment amount in the project/business, which is done through escrow.
The EB-5 applicant will need to submit form I-156, Immigrant Petition by Alien Entrepreneur. To make this application does not require a US sponsor and can be self-petition, as you are investing your capital.
EB5 applicants will then be granted two-year conditional residency in the US, to implement their investment. During the two years of conditional residency, the investor is required to be in the United States for more than one year without obtaining a re-entry permit. They can remove this conditional status upon approval of the I-526 petition approval by USCIS, one of these ways:
If the EB-5 investor already has lawful status in the United States, then they must file form I-485 to adjust their status to conditional permanent resident
If the investor does not hold lawful status in the United States, then they must file for an immigrant visa by submitting form DS-260 to the National Visa Centre and they must process through the U.S. consulate or US embassy in Dublin, Ireland
Become unconditional permanent residents submitting Form I-829 to USCIS 90 days before the second anniversary of the date that the applicant first received their conditional residency. This application proves that the investor has met all requirements of the EB-5 visa. USCIS most often issues the holder their green card 22 to 45 months after Form I-829 has been submitted. Upon receiving the Green Card, the holder can permanently live and work in the United States and can apply to become a U.S. citizen after five years from the date they received their initial conditional residency.
EB5 Visa document requirements
When you are applying for an EB5 Visa, you will need to submit supporting documents as follows:
Evidence that your business has been established in a TEA area (if applicable)
Evidence that you have invested in a designated Regional Centre according to the approved regional centre business plan (if applicable)
Substantial evidence to prove that your investment will create at least 10 direct or indirect full-time jobs for American citizens, residents or folks allowed to work in the US
A copy of your passport
A copy of the passport of any of your family members who are also applying under the same visa
Evidence that proves that funds being invested have been obtained legally, and are entirely yours to control and manage
Evidence that proves that you have, or are in the process of investing the necessary amount of either $500,000-$1,000,000
A copy of any previous immigration applications (if applicable)
Certified copies of any judgement or legal actions, either civil or criminal, against yourself from any US or foreign court within the past 15 years (if applicable)
Copies of your business licence (where applicable)
Evidence of other capital sources
Financial statements for each business
Proof of business ownership
Your tax returns over the last five years
Your businesses bank statements over the last five years
All documents must be submitted in English, and if they are not, they must be translated into English by a certified translator.
What happens if your EB5 Visa is rejected?
Some of the most common reasons for an EB5 Visa petition and application being denied are as follows:
There was missing information in the application
There was an issue with the payment of the fee
There were missing documents within the application
Some information was found to be inaccurate
The investment funds required were not met
There was a lack of evidence to prove that the funds are yours to control
There was a lack of evidence that the job creation requirement was going to be achieved
If your EB5 Visa is rejected, there are several courses of action that you can take, all dependent on why it was denied, which will be provided within the decision letter. This will also state what options you can now take, for example, whether you are permitted to appeal the decision or not.
Some of the options can include:
Filing a legal motion
Appealing for denial
Refining the application and providing missing documentation
Advice Package
Comprehensive immigration advice tailored to your circumstances and goals.
Application Package
Designed to make your visa application as smooth and stress-free as possible.

Fast Track Package
Premium application service that ensures your visa application is submitted to meet your deadline.
Appeal Package
Ensure you have the greatest chance of a successful appeal. We will represent you in any case.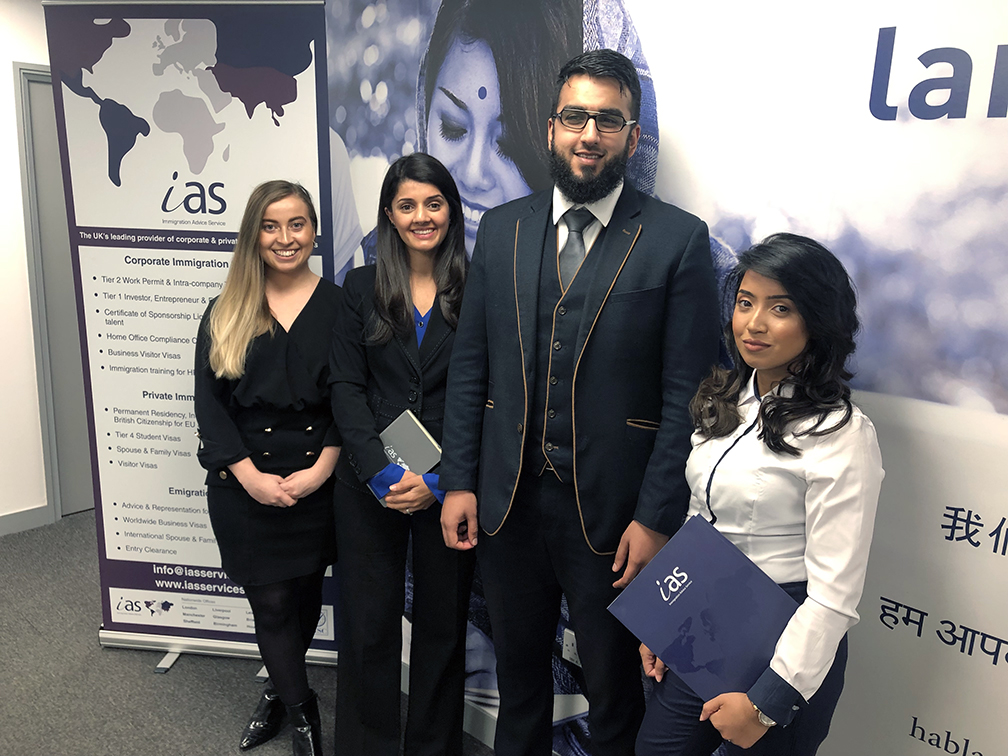 The Advice Package
During this untimed Advice Session with our professional immigration lawyers in London, you will receive our comprehensive advice, completely tailored to your needs and your situation.
Request the Advice Package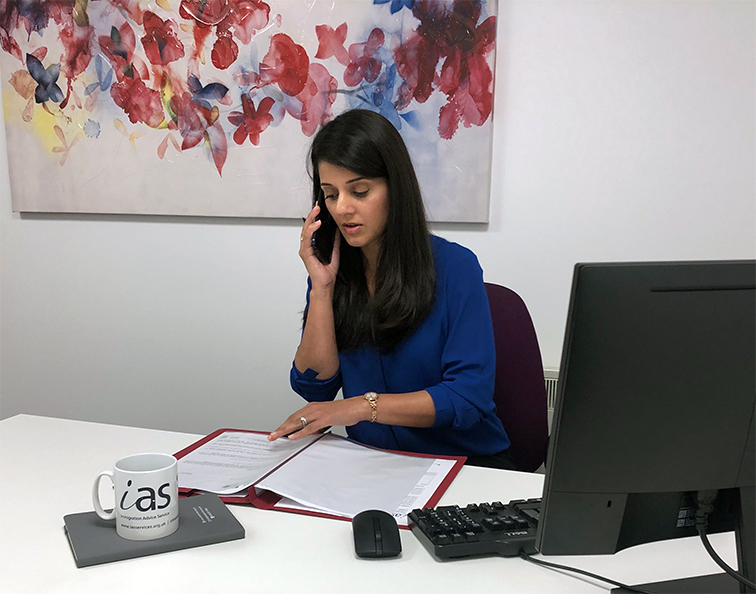 The Application Package
With our Application Package, your dedicated immigration lawyer will advise you on your application process and eligibility. Your caseworker will then complete and submit your forms to the Home Office on your behalf.
Request the Application Package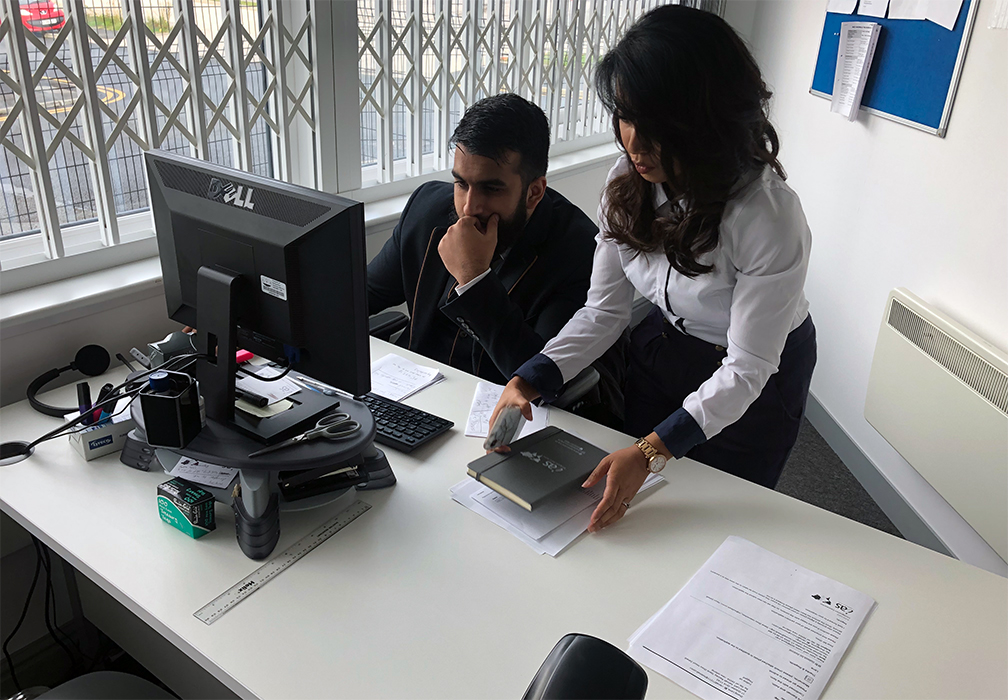 The Fast Track Package
Our Fast-Track Application Package is a premium service for those who need to submit their application in time with their deadlines. Your case will become a top priority for our lawyers and you will benefit from our highest-quality services.
Request the Fast Track Package
The Appeal Package
By choosing our Appeal Package, you can rely on our lawyers' legal knowledge and experience to ensure you have the highest chance of a successful appeal. We will also fully represent you in any hearings/tribunals.
Request the Appeal Package
Can my dependents join me in the US with an EB5 visa?
With the EB5 Visa, dependents of the holder are permitted to join you to live in the US. In this case, dependents are defined as your spouse and your children who are under the age of 21.
You will have to provide original copies of birth certificates, original marriage certificates, and any other documents required to prove the relationship. This privilege does not extend to other family members such as parents, grandparents, or cousins.
What can my spouse and children do in the US?
Spouses and children will be on the same path as the EB5 visa holder, including the conditional visa leading to green card eligibility. Once in the United States, spouses and children can work, study, access health care, and obtain a driver's license.
Related pages for your continued reading.
How Total Law Can Help
Our professional IAS lawyers are here to help with your immigration plans and to talk through visa options for you and your family.
With a wealth of expertise, we are able to collate a strong visa application which holds the best chance for a successful outcome.
If you have any questions regarding the EB5 visa you can contact our expert immigration lawyers to discuss any concerns you may have, or for some help navigating the application process. You can call us on 0333 305 9375, or contact us online seven days a week via our live chat.
Frequently Asked Questions
Presently, there is a limit of 10,000 visas per year issued, with a per-country limit of approximately 700. As such about 700 EB5 visas per year are issued to Irish citizens.
Yes. An EB-5 is available for students from Ireland who are in the US. The EB 5 is the preferred path for students and professionals in the US to gain permanent residency/get a green card.
Yes, borrowed money is permitted to be used as part of the EB-5 investment, so long as it is secured by collateral from the applicant. Gifted money could also be authenticated for EB-5 as long as the donor can provide accurate documentation on the source of the gifted funds.
EB-5 investors may get the full amount or may get part of their invested money back when their immigration and investments are completed. This is usually included in the terms and conditions of the exit procedures in the investment agreement or other documents. USCIS calls for the EB-5 investors to maintain their investment "at-risk" during the two years of conditional permanent residency.