P3 Visa Application from Ireland
The P-3 visa classification is a temporary non-immigrant permit given to an individual or group to perform, teach or coach as entertainers under a culturally unique program.
If you need assistance with your visa application, feel free to call us on +1 844 290 6312, or you can request a call back through our live chat feature.
Why should I choose a P3 Visa?
The United States of America is what some term as greener pastures, and it's not a foreign notion that citizens from various parts of the world decide to visit or relocate to the U.S. for one reason or another. The United States has created various class or visa plans to accommodate the needs of immigrants and visitors.
Although there are various opportunities for Irish citizens to come to the Us for different reasons, it is important your filing fits the purpose of your stay. In a situation where there is a contradiction between your application and your purpose of visit, it could lead to denial, loss of money, and time.
That is why you must know about the different visa plans and the best way to go about them.
The discourse of this article falls under the P visa category, in particular the P3 visa program.
Generally, the P visa category is a non-immigrant work visa category grouped as follows:
(P1A) for internationally recognized athletes. (P1B) for internationally recognized entertainment groups.
(P2) for individual performers as part of a group entering to perform under a reciprocal exchange program.
The topic of this page is the (P3) visa category which caters to an artist or entertainer coming to be part of a culturally unique program.
The (P4) category accommodates the spouse and children of P visa holders.
"I'm very happy with the standard of training received on the OISC Level 1 course, i passed my exam. Thank you!"
"My application was approved and a huge weight has been lifted from our shoulders this year "
"We used this service for the spouse visa extension application to assure that all the information was valid and correct."
Who can apply for a P3 Visa?
For a P3 visa to be issued to a person or a group, he or she must be coming to the United States to become part of a cultural program(s) that is aimed at furthering the development of that particular art form.
The program may extend beyond charitable and educational nature and even encompass commercial purposes.
1. Culturally Unique Programme
The P3 visa category is authorized by section 101(a)(15)(P)(iii) of the Immigration and Nationality Act (I.N.A.). The statute authorizes a P3 status for a person who:
Performs as an artist or entertainer, individually or as part of a group, or is an integral part of the performance of such a group, and
Seeks to enter the United States temporarily and solely to perform, teach, or coach as such an artist or entertainer or with such a group under a commercial or noncommercial program that is culturally unique.
In addition, S101(a)(15)(P) states that a P visa holder is mandated to have a residence abroad which he or she is expected to reside in and not abandon.
The term "culturally unique" is a broad term, and it has raised a lot of eyebrows as to its meaning and scope. According to 8 C.F.R. 214.2(p)(3), "culturally unique" was: "a style of artistic expression, methodology, or medium which is unique to a particular country, nation, society, class, ethnicity, religion, tribe, or another group of persons."
The Administrative Appeals Office(A.A.O.) later set precedence to accommodate other non-traditional art forms if they meet the requirements of a P3 visa.
2. Be employed in a cultural program that can be either commercial or noncommercial
3. Intend to leave the U.S. when his or her authorization expires
The Irish people have a diverse culture, and some of these cultures should be a gift to the world for others to learn from; it is no wonder why the U.S. created a provision to allow the culturally unique program to enter within their borders.
How to apply for the P3 Visa as an Irish citizen
The application process, in general, is a very delicate phase, and it is advisable always to hire an immigration expert to take you through the process.
Form 1-129, a petition for a Non-immigrant Worker, must first be submitted to begin your application. This visa category does not allow self-petitioning; therefore, it must be filed by a U.S. employer, U.S. sponsoring organization, U.S. agent, or a foreign employer through a U.S. agent.
Also, when an agent files for multiple employers, the agent must prove that he is duly authorized to act in such capacity as an agent.
Note: The petition for a P3 visa must be filed within one year of the commencement of such intended employment. The same one-year requirement is required for a P3 group, and if there are multiple applicants, all members may be included on a single Form 1-129.
Apart from the default form 1-129 submitted, you must submit some other required set of documents for non-immigrants permits.
The documents include:
Affidavit, testimonials, or letters by recognized experts in the field who can attest to the uniqueness of the foreigners or foreign groups program. The performance, coaching, or teaching must be given credentials by the expert and the basis of which he recognizes such foreigner or foreign group skill as being unique.
Public documentation on the performance of the foreigner or foreign group as been culturally unique. This documentation can vary from newspaper articles, journals, published materials, etc.
Evidence to attest that the intended performance or performances will be culturally unique content.
Where the event is planned for different locations, an itinerary must be provided to this effect.
A copy of the contract between the petitioner and the beneficiary. Where the contract was negotiated orally, a summary of the terms of an oral agreement between the petitioner and the beneficiary.
Written approval from an appropriate labor organization with expertise in the foreigner or foreign group skillset.
Where no appropriate labor organization exists, the USCIS will render a decision based on the petition's evidence.
In a denied petition, the petitioner has the right to appeal the denial of their P3 petition.
How long does it take to process a P3 application?
Normally, a P3 visa takes about 2-8 weeks to be processed.
Once your petition has been approved, you will be notified by the United States Citizenship and Immigration Services (USCIS). In this notification, you will be informed of the next step, which is the interview.
In certain cases, individuals hurry to process a P3 visa within the shortest time frame.
This premium P3 visa application is allowed for an additional fee, and the USICIS would give you a prompt decision within 15 calendar days.
You are also entitled to your premium processing fee if the USCIS is unable to further your application.
How long can you stay in the US?
Generally, the P3 visa is for a temporary permit for a culturally unique purpose, and the initial period of stay needed to complete this program is within a one-year frame.
There are situations where the plans might exceed the one-year limit. If such situations arise, there can be an increment of up to a year to complete such a program.
To apply for this extension, Form I-539 must be filed before the initial authorization expires (it is advised that the extension application should be made at least 45 days before the initial authorization expires).
The petitioner has no right to appeal the denial of a petition for an extension of stay.
Advice Package
Comprehensive immigration advice tailored to your circumstances and goals.
Application Package
Designed to make your visa application as smooth and stress-free as possible.

Fast Track Package
Premium application service that ensures your visa application is submitted to meet your deadline.
Appeal Package
Ensure you have the greatest chance of a successful appeal. We will represent you in any case.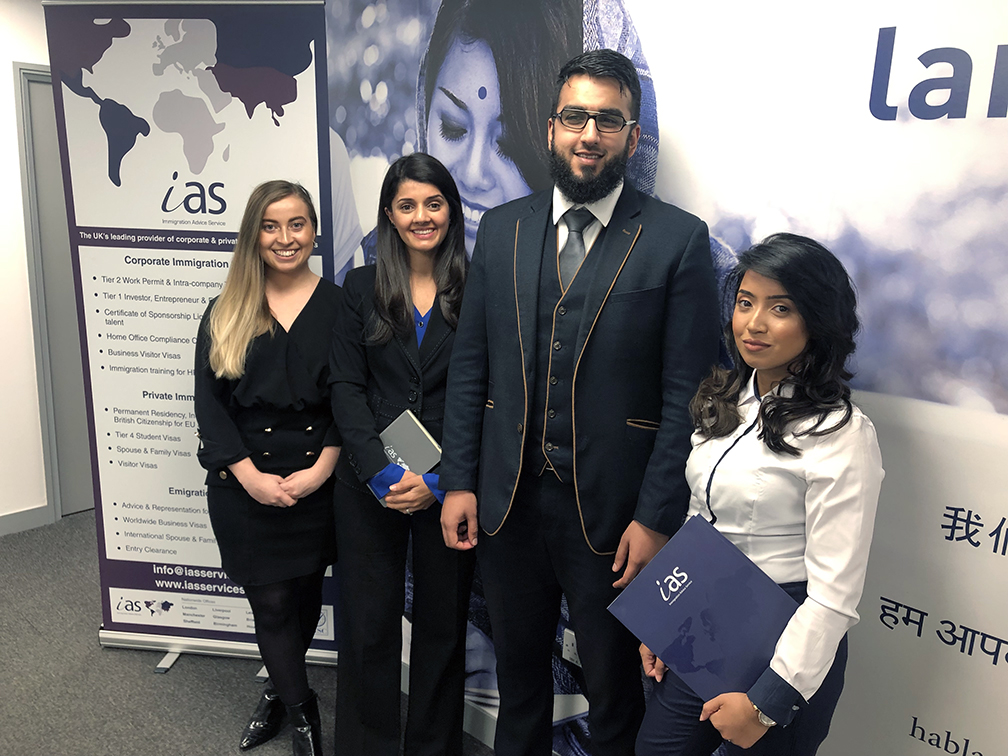 The Advice Package
During this untimed Advice Session with our professional immigration lawyers in London, you will receive our comprehensive advice, completely tailored to your needs and your situation.
Request the Advice Package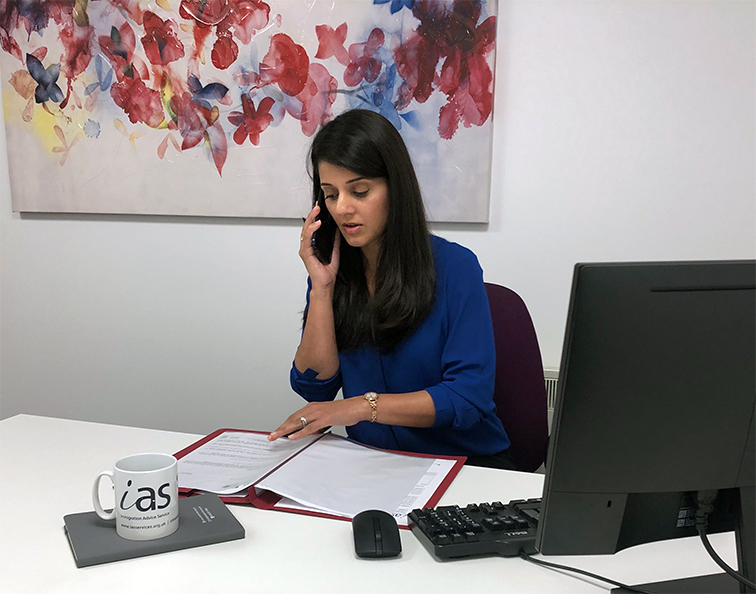 The Application Package
With our Application Package, your dedicated immigration lawyer will advise you on your application process and eligibility. Your caseworker will then complete and submit your forms to the Home Office on your behalf.
Request the Application Package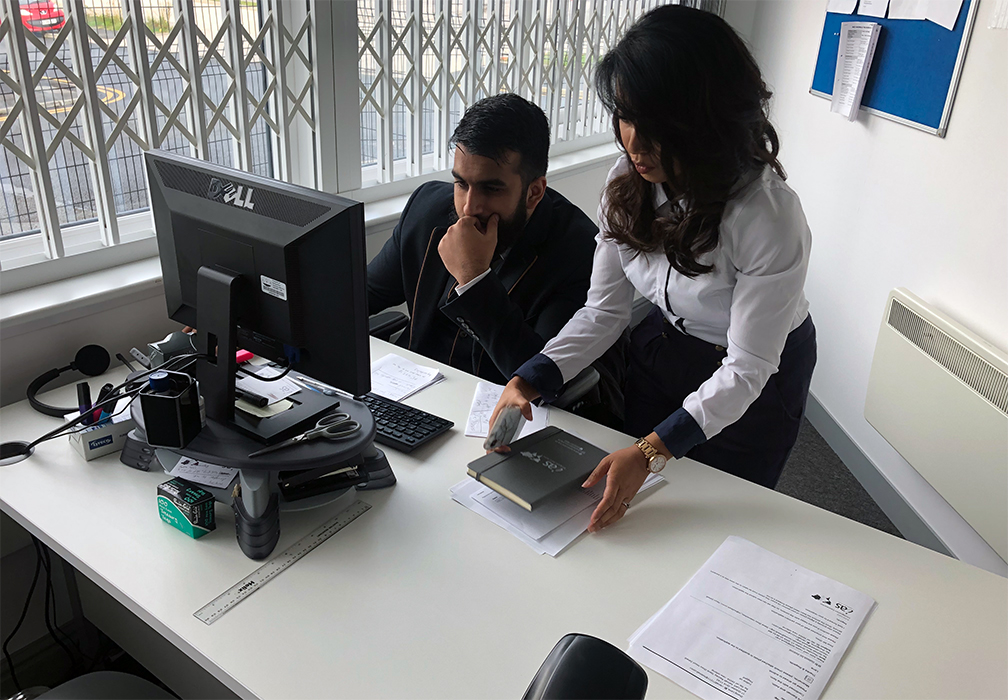 The Fast Track Package
Our Fast-Track Application Package is a premium service for those who need to submit their application in time with their deadlines. Your case will become a top priority for our lawyers and you will benefit from our highest-quality services.
Request the Fast Track Package
The Appeal Package
By choosing our Appeal Package, you can rely on our lawyers' legal knowledge and experience to ensure you have the highest chance of a successful appeal. We will also fully represent you in any hearings/tribunals.
Request the Appeal Package
Related pages for your continued reading.
Frequently Asked Questions
The USCIS has made a P visa category to accommodate the family member of a P3 visa holder. The P4 visa can be issued to the spouse and unmarried children below 21 years. These dependents are at liberty to attend school and college, but they are prohibited from engaging in any form of employment without obtaining employment authorization.
The P3 classification extends to ESSENTIAL support crew who are integral to the performance of the P3 entertainer. A support crew mostly accompanies them to ensure their task is done efficiently. The support crew may include coaches, backup singers, trainers, and/or team officials.
The U.S. employer or agent must file a separate Form I-129 for the support crew. Section 8 C.F.R. 214.2(p)(6)(iii) require that the following evidence is submitted with a Form I-129 for a P3 essential support crew;
A consultation from an appropriate labor organization with expertise in the foreigner or foreign group skillset.
A statement attesting the support crew's essential skill and experience with the P3 entertainer.
A copy of the contract between the petitioner and the beneficiary. Where the contract was negotiated orally, a summary of the terms of an oral agreement between the petitioner and the beneficiary.
During the temporary period for the culturally unique program, you may decide to change employers, but this is only after your new employer has filed a new Form I-129 with the USCIS requesting permission to employ you and/or extend your stay.
Your new employment will remain pending till the new Form I-129 has been approved.