Canadian Business Visas
Irish passport holders don't need a visa to visit Canada; they can acquire an Electronic Travel Authorization (ETA). Still, they must obtain a business visa to work or do business in Canada. There are several business visas, and this page contains all the details about requirements and how to apply from Ireland.
For more information or assistance with applying for a Canadian business visa, call us on  (+353) 061 518 025 today.
What are the Canadian Business Visas?
There are several Canadian Business visas for Irish entrepreneurs, investors, and business visitors. If you are not a citizen of Ireland but live in and plan to apply from Ireland, you may also be able to come to Canada to do business on any of the Canadian Business visas.
The Canadian government has programs for temporary resident visas or permanent residence with its business visas. They include:
Business Visitor visa
Canada Free Trade Agreements (FTA) visas
Provincial Nominee Programs (PNP) for Business
Quebec Business Immigration Programs
For more information or assistance with applying for a visa, call us on (+353) 061 518 025 or email info@total.law.
"I'm very happy with the standard of training received on the OISC Level 1 course, i passed my exam. Thank you!"
"My application was approved and a huge weight has been lifted from our shoulders this year "
"We used this service for the spouse visa extension application to assure that all the information was valid and correct."
Start-up Visa
The Start-Up Visa allows immigrant entrepreneurs to come to Canada to start and grow a new business as permanent residents. This Canada business visa is for entrepreneurs who have innovative ideas with the potential to compete on a global scale and create jobs for Canadians.
To be able to apply for a Start-up Visa, you need support from a designated organisation. That support can be in the form of investment funds or business development (incubation).
Designated organisations are Angel Investors, Business Incubators, and Venture Capital Funds in Canada that are registered members of the Canadian Venture Capital & Private Equity Association (CVCA) or the National Angel Capital Organization (NACO).
Angel Investors and Venture Capital Funds must have invested at least the minimum amount required by Canadian immigration in the business and provide you with a letter of support to prove that they support your start-up business. A business incubator should have provided services that may be physical space and facilities, capital, business mentoring, and networking connections.
There are other eligibility requirements for the Start-up Visa, including:
You and the designated organisation holding sufficient voting rights
Meeting the minimum in language ability
Having sufficient settlement funds
You can find more information on the requirements, application process, and costs for applying for the start-up visa from Ireland on the start-up visa page.
For assistance with acquiring this visa, call us on (+353) 061 518 025.
Self-Employed Persons Program
The Self-Employed Persons Program or Federal Self-Employed Program is an immigration visa that allows Irish citizens who have experience in cultural activities or athletics on the global stage to move to Canada as self-employed persons.
To be eligible for this program, you need to prove that you are coming to Canada to establish a business that will, at minimum, create employment for you.
Also, you must have at least two years of relevant experience within the last five years. If you have more years of experience, you may get more points in the selection grading system for the Self-Employed Persons Program.
The selection criteria state that you must earn a minimum of 35 points in the five-point grading system where these areas are assessed:
Education – maximum of 25 points
Experience – maximum of 35 points
Age – maximum of 10 points
Language ability – maximum of 24 points
Adaptability – maximum of 6 points
In addition, there are medical, financial, security, and other requirements you must meet to qualify for the Self-Employed Persons program.
You are to fill the application forms online or offline and submit them to the visa application centre. Ensure you pay the fees and attach the receipts and supporting documents to your application. Successful applicants are granted permanent residence.
For more information on the Federal Self-Employed Persons program, see this page. We can help you through the application and immigration process. Call us on (+353) 061 518 025 today.
Business Visitor visa
If you plan to work in Canada temporarily, you may be eligible for the Business visitor visa. Business visitors can:
Take part in international business activities without being a part of the local Canadian labour market.
Visit Canada to invest
Visit Canada advance business relationships, such as through a business meeting
A business visitor visa is a temporary resident visa. Business visitors can stay in Canada for up to six months, though most business visitor visa holders stay for only a few days or weeks. This visa may be easier to obtain than a Start-up or Self-employed Persons visa because it grants temporary stay rather than permanent residence.
To qualify for the business visitor visas, you must prove to Canadian immigration that you:
Aren't going to stay in Canada for more than six months
Don't plan to enter the Canadian labour market
Have your main business location and income source outside Canada
Have supporting evidence of your business and planned activities
Meet the financial, security, and health requirements
Have a valid travel document
For this Canada visa application, you may need a letter of support from your company, a letter of invitation from the Canadian company hosting you, or a letter of recognition from the Canada Border Services Agency. Get in touch with us to assess your eligibility, advice on the supporting documents, and application assistance. Call (+353) 061 518 025 or email info@total.law.
Canada Free Trade Agreements (FTA) visas
Overview
Canada has trade agreements with the European Union which cover the Republic of Ireland, and an agreement with the UK, which covers UK citizens, including Irish people in Northern Ireland.
The agreements are the Canada-European Union Comprehensive Economic and Trade Agreement (EU-CETA) and the Agreement on Trade Continuity between Canada and the United Kingdom of Great Britain and Northern Ireland (CUKTCA).
Both have similar provisions and concerns business immigrants and visitors to Canada for:
Short-term business visit
Intra-corporate (company) transfers
Investment
Independent work and Contractual services
What short-term business visitors and foreign workers should expect
Generally, most business visas are exempt from the Labour Market Impact Assessment (LMIA) requirement. Canadian immigration created LMIA exemption codes as well for each business visa and work permit under the two agreements.
So, individuals coming to Canada as business visitors, business visitors for investment, investors, contractual service suppliers and independent professionals do not need to include an LMIA in their application. For more information or advice, call us on (+353) 061 518 025 today.
How to apply for a CETA or CUKTCA Business visa
Each business visa has its requirements and application processes; some allow a visitor visa applicant to apply at a Canadian visa office while others allow a business immigrant to apply at a Canadian Port of Entry (POE); some allow both.
Each Canada visa has different requirements and lengths of stay; while business visitors can stay for only up to 90 days, investors can stay for as long as a year.
You can apply to extend your FTA business visa before it expires, provided you submit sufficient evidence to support your application.
Get in touch with us for assistance with applying for a work permit under a trade agreement. Call us on (+353) 061 518 025 or contact us online.
Provincial Nominee Programs (PNP) for Business
Apart from Quebec, most Canadian provinces have Provincial Nominee Programs (PNP).
Through a PNP, a territory can create a business immigration stream and nominate business people to immigrate to Canada to live and conduct business in that territory.
PNPs allow Canada's provinces and territories to nominate candidates for permanent residence so that those candidates can immigrate to contribute to the territory's economic growth. Such candidates can become Canadian citizens in the future if they are approved for permanent residence.
You can apply by mailing all the documents and application forms to the territory through the IRCC or online through the Express Entry website.
If a province nominates you, it will issue a Provincial Nominee (PNP) Certificate, which you can include in your permanent resident application submitted to the Canadian federal government.
Each province has its eligibility criteria to suit its needs. The general requirements cover language ability, age, minimum investment, and personal net worth, though the specifics differ.
For example, Prince Edward Island requires applicants for the Business Work permit stream to have a net worth of $600,000, while applicants for the Northwest Territory Business Stream need to have $250,000 to $500,000 depending on where they plan to live. Ontario, Saskatchewan, and several other provinces have a PNP as well.
Due to the different requirements from the territories, it can be confusing to decide what applies to you and which program best suits you. Contact us for advice on the right provincial nominee program for your circumstance and assistance with applying.
Quebec Business Immigration Programs
Quebec manages its own immigration system. If you wish to stay in Quebec, you must apply for one of its immigration programs and go through its processes to get a visa. However, it's up to the Federal government to approve applications for permanent residence.
Under business immigration, Quebec has the Quebec Investor Program, Quebec Entrepreneur Program, and Quebec Self-Employed Program. Each business immigration program usually has similar requirements to their equivalent federal program, though there can be differences.
For example, to apply for the Quebec Self-Employed Program, you must meet most of the Federal Self-Employed program's requirements, but Quebec does not require applicants to be in the athletics or cultural industry. However, it requires that they have a minimum net worth of $100,000 which is not a requirement in the Federal program.
Quebec has an annual quota for each program. We can assess your eligibility and documents to ensure you meet your preferred program requirements and advise on your best options. Call us on (+353) 061 518 025.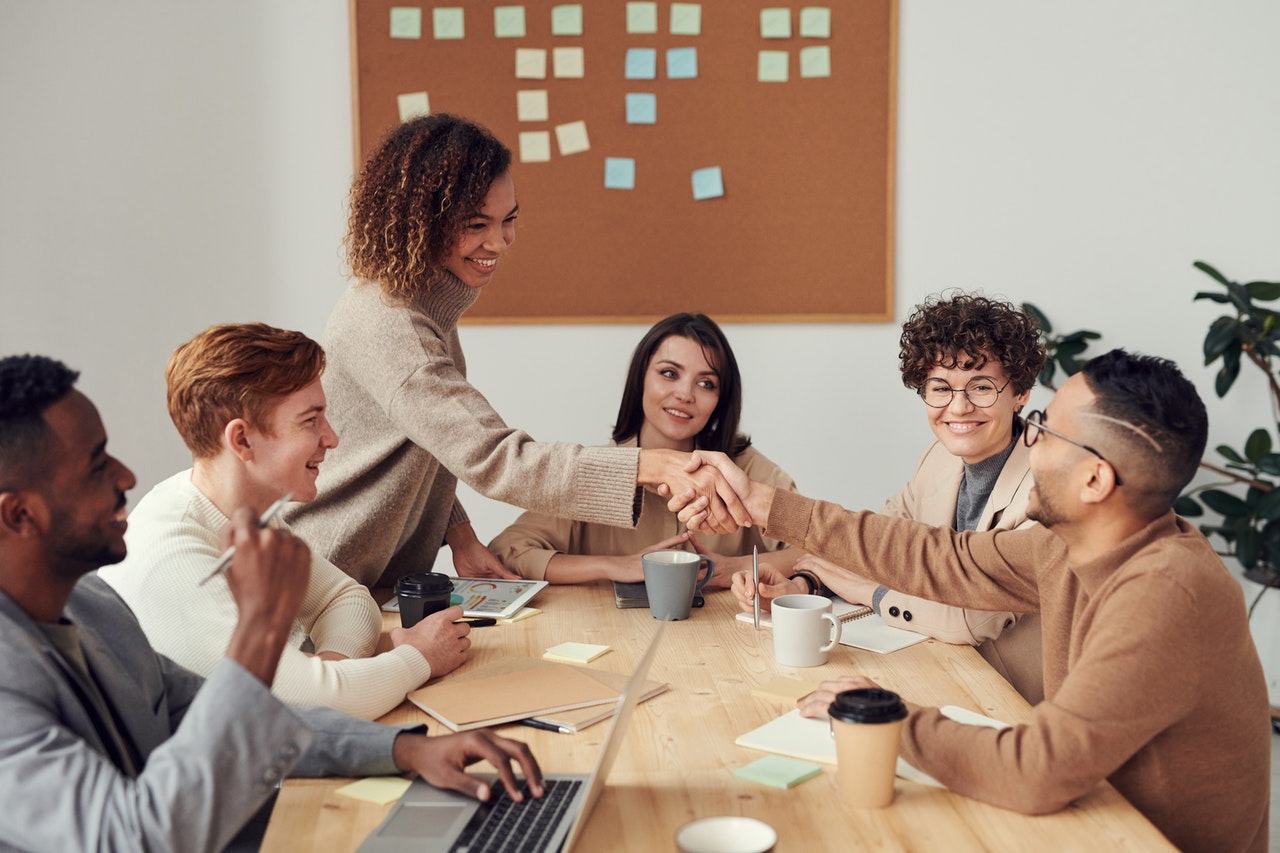 How Total Law can help you
At Total Law, we are immigration lawyers with vast knowledge and experience in Canadian immigration matters. We can help you with acquiring any one of the Canadian business visas. If you are considering moving to or visiting Canada from Ireland for business, get in touch with us.
Since Canada has a variety of business immigration programs, it can be daunting working out which is best for your goals and how best to prepare your application to ensure success. With our help, you can relax while we handle all the work that comes with applying for a visa and dealing with Canadian immigration. We can:
Assess your eligibility
Advice on the best-supporting documents and evidence
Prepare a compelling application
Support you in every step of the process
Contact us via our online form, or call us on (+353) 061 518 025 to start the process of helping you come to Canada for business.
Advice Package
Comprehensive immigration advice tailored to your circumstances and goals.
Application Package
Designed to make your visa application as smooth and stress-free as possible.

Fast Track Package
Premium application service that ensures your visa application is submitted to meet your deadline.
Appeal Package
Ensure you have the greatest chance of a successful appeal. We will represent you in any case.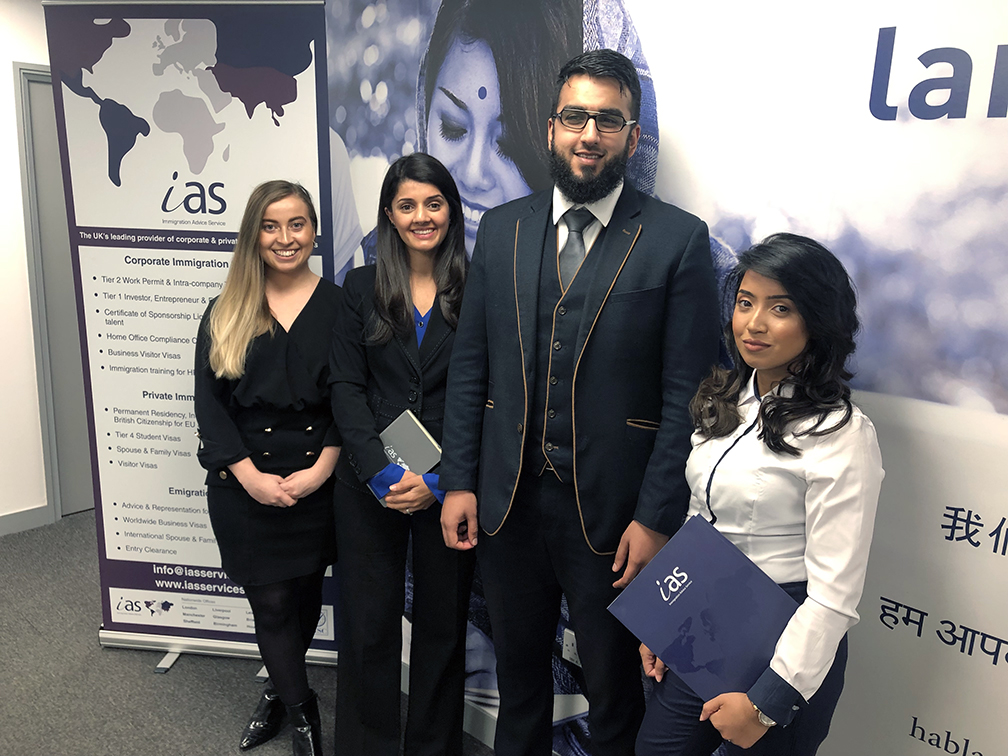 The Advice Package
During this untimed Advice Session with our professional immigration lawyers in London, you will receive our comprehensive advice, completely tailored to your needs and your situation.
Request the Advice Package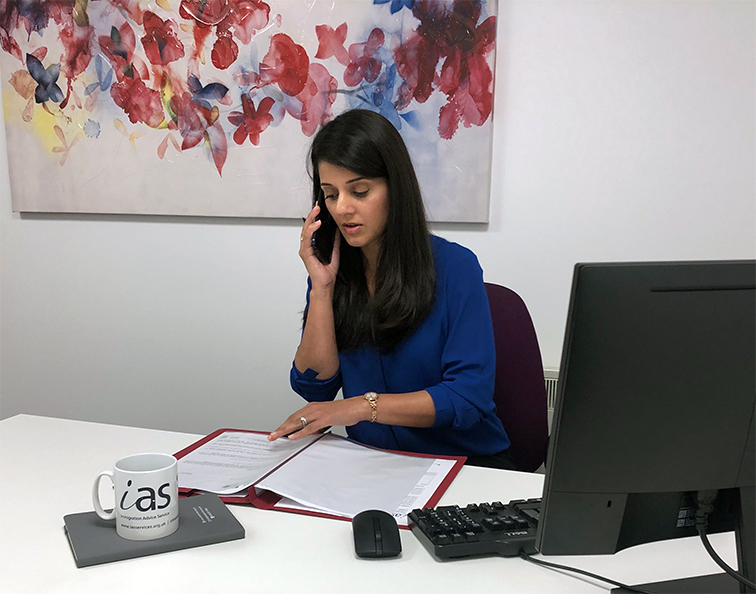 The Application Package
With our Application Package, your dedicated immigration lawyer will advise you on your application process and eligibility. Your caseworker will then complete and submit your forms to the Home Office on your behalf.
Request the Application Package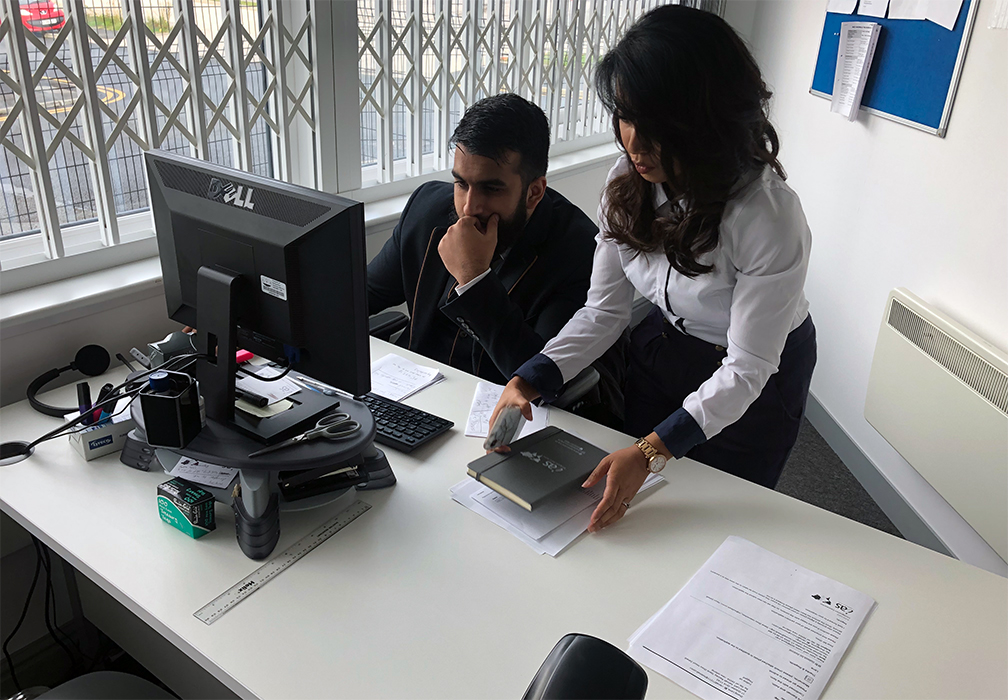 The Fast Track Package
Our Fast-Track Application Package is a premium service for those who need to submit their application in time with their deadlines. Your case will become a top priority for our lawyers and you will benefit from our highest-quality services.
Request the Fast Track Package
The Appeal Package
By choosing our Appeal Package, you can rely on our lawyers' legal knowledge and experience to ensure you have the highest chance of a successful appeal. We will also fully represent you in any hearings/tribunals.
Request the Appeal Package
Related pages for your continued reading.
Frequently Asked Questions
Each business visa is different. Some visas require a specific net worth or business investment, while some others only require that you have enough money to support yourself and your dependents.
The Start-up Visa and the Quebec Self-Employed program are among the visas that require specific net worth and minimum investment. The Quebec program requires a minimum net worth of about $100,0000. The Startup Visa requires an investment of $200,000 from a Canadian venture capital fund or $75,000 from a Canadian Angel investor group.
The provinces with a provincial nominee program are:
Alberta
British Columbia
Manitoba
New Brunswick
Newfoundland and Labrador
Northwest Territories
Nova Scotia
Ontario
Prince Edward Island
Saskatchewan
Yukon