Federal Skilled Worker Program
The Federal Skilled Worker for Irish Citizens is arguably the most popular method used by skilled Irish employees to secure permanent residency in Canada.
If you would like more information, call us on (+353) 061 518 025 for assistance and support with understanding and applying for the Federal Skilled Worker Program.
What is the Federal Skilled Worker Program?
Also known as FSWP, the Federal Skilled Worker Program became one of the three pathways within the Express Entry that allows Irish people to live and work in Canada. To be more precise, Express Entry refers to an online application system that manages potential candidates for permanent residency looking for job opportunities in Canada.
This particular program is the most popular pathway used by skilled Irish workers to become permanent residents in Canada.
This is simply because it is arguably the fastest way for skilled Irish citizens to secure Canadian citizens, with most applications getting completed after just six months!
It is imperative to note that the Federal Skilled Worker Program is for Irish citizens who boast skilled work expertise, and applicants are usually picked based on their skills as well as experience.
Applicants who are eligible for the FSWP are placed into the Express Entry pool where they are subsequently ranked together with other Express Entry prospects through a CRS (Comprehensive Ranking System).
Out of this pool, the highest-ranked candidates are chosen and are thereafter invited to make an application for permanent residency. And if successful, skilled Irish workers are also allowed to bring their partners and children with them to Canada.
"We used this service for the spouse visa extension application to assure that all the information was valid and correct."
"Thanking you so much for helping me and my wife live together for now and the distant future. We are grateful for your help and patience. "
"Spouse visa uk application was successful after working with your staff. I recommend this company the IAS for immigration services. "
How can Irish citizens be eligible for the Federal Skilled Worker Program?
First and foremost, it is worth noting that FSWP is highly competitive, and applicants must meet a number of requirements. What's more, they must achieve a current pass mark score of 67 points and above on the FSW points grid. Applicants can earn up to 100 points on the points grid, which is scored based on how well they perform in each of the following categories:
Age: A maximum of 12 points.
Education: A maximum of 25 points.
Job experience: A maximum of 15 points.
Language ability: A maximum of 28 points.
Arranged employment (whether you have a valid job offer in Canada): A maximum of 10 points.
Adaptability, or how well Irish citizens are likely to settle in Canada: A maximum of 10 points.
It is imperative to note that the above point earning system is separate from the CRS which is used to award points after your name has been entered into the Express Entry pool.
What are the minimum employment experience requirements?
To be eligible for the Federal Skilled Worker Program, Irish citizens must have had at least one year of work experience in the last decade. And in this respect, skilled work implies having a role in one of the National Occupational Classification, or NOC employment categories which includes:
Managerial jobs: (Type O skill)
Professional jobs: (Level A skill)
Technical jobs, skilled trades: (Level B skill)
It is worth noting that your experience must be in the same type of job as your main area of specialization, you are using for your initial immigration application, and also must have been paid.
While a part-time job may contribute to your work experience, the total hours worked must be equal to that of a full-time job, implying that you will need to have worked for at least 12 months.
What are the minimum language requirements?
Your ability to speak Canadian languages is another important factor that will determine your eligibility for the Federal Skilled Worker Program. Simply put, prospective Federal Skilled Worker Program applicants must have extensive knowledge of either French, English, or both.
You will have to take an approved language test in either French or English to meet the minimum language ability requirement. It is important to note that this particular exam will cover writing, reading, listening as well as speaking.
To pass this particular exam, you must get a minimum score of CLB (Canadian Language Benchmark) in all four categories.
After doing this test, you will thereafter key in your results in your Express Entry profile, where they will form part of your FSWP application.
It is crucial to note that your language exam results will only remain valid for 24 months from the time you receive your results.
What's more, they must be valid when making your application for Canadian permanent residence. And this implies that if you did your language exam more than two years ago, you will have to redo it before making an application.
What are the minimum educational requirements?
It is imperative to note that the basic education requirement for the FSWP varies based on where an applicant acquired his/her education.
In this regard, if you are schooled in Canada, you must have either a diploma, certificate, or degree from a recognized Canadian secondary or post-secondary institution.
On the other hand, Irish citizens who went to school in Ireland must have completed credentials as well as an Educational Assessment Credential (ECA) for immigration purposes from a recognized organization.
In this respect, your Educational Credential Assessment should prove that you have an educational qualification that is equivalent to either a certificate, diploma or degree from a secondary school or post-high school educational centre in Canada.
How to apply for permanent Canadian residency as a skilled employee
There are numerous steps that you must follow before you can finally apply for permanent residence in Canada via the Federal Skilled Worker Program.
Regardless, the method of application is more or less the same for all the three Express Entry pathways.
The steps include:
The first step that you must take to commence your journey toward the Federal Skilled Worker Program is submitting your Express Entry profile.
Of course, before you can submit your profile, you will first need to open a Canadian Immigration, Refugees, and Citizenship account.
When creating and filling your account, you will require data from essential documents such as your language exam results as well as your National Occupational Classification job code and title.
And successfully providing all the essential data, you can thereafter submit your profile. Based on this information provided in your profile, the Canadian government will verify it to determine your eligibility for the Skilled Worker Federal Program or any of the other Skilled Worker Express Entry Programs.
And if your eligibility is confirmed, you will be immersed into the Express Entry pool where it will subsequently be evaluated through the Comprehensive Ranking System.
During this time, it is highly recommended that you should start putting together all your supporting documents and also confirm that your language exam results are valid in anticipation of your invitation for your permanent residence application.
As this is a highly competitive exercise, you will only be selected to apply for Canadian permanent residency if you are among the highest scorers in the pool,
If you are among the lucky few, you will get an application notification from the Canadian government.
They will inform you about what program you have been selected to apply for as well as the steps you will need to follow.
To make a formal application, you will have to log into your IRCC account, proceed by clicking the link to apply, and subsequently complete the online application form.
At the time of getting your invitation, you will have a period of two months to make an application for your permanent Canadian residence.
You will have to make all your supporting documents available as a show of proof that you meet all the necessary requirements for the FSWP and that the data saved under your profile are true.
What documents do you need?
When making a formal application for the FSWP, there are many documents that you must provide as these documents are used to create and complete your Express Entry profile.
What's more, the documents are assessed when you are applying to become a permanent Canadian resident. In this regard, the following documents are needed for your Express Entry profile:
A valid travel document or passport.
Proof of sufficient funds to sustain yourself while in Canada.
Your language exam results.
Verification of work experience.
A documented employment offer from a Canadian organization or employer, if you have one.
Verification of Canadian education or an educational credentials assessment.
On the other hand, for a permanent Canadian residency application, you will need the following documents:
Proof of enough funds.
Medical test results.
Police certification.
It is also worth noting that you may need extra documents if you are declaring your marital status as either, married, common-law, widowed, or divorced, or if you are declaring dependent kids.
Generally, Canada accepts hundreds of thousands of Skilled Worker Federal Program applicants from Ireland annually. However, the process toward becoming a permanent Canadian resident is not only quite daunting and intimidating but also very time-consuming and complex.
And like any other immigration application, getting it right the first time is imperative. As experts in the industry, we have provided you with nearly everything you need to know about this amazing program.
How can Total Law Help?
Even if you meet all the requirements, you may not have a high CRS score if your application isn't filled to the highest standards. For a high chance of being approved, it's recommended that you apply through a Canadian Immigration Lawyer.
Total Law's immigration lawyers are experts in all aspects of Canadian immigration. We can help maximize your chances by:
Assessing your eligibility
Advising on the best route to take
Assisting and supporting you with increasing your CRS score
Creating and submitting a great profile
Providing suggestions on supporting documents that will improve your chances
Filling in your application with the highest of standards
For more information on how we can help you immigrate to Canada permanently under the Federal Skilled Trades Program, call us on (+353) 061 518 025 or email info@total.law.
Advice Package
Comprehensive immigration advice tailored to your circumstances and goals.
Application Package
Designed to make your visa application as smooth and stress-free as possible.

Fast Track Package
Premium application service that ensures your visa application is submitted to meet your deadline.
Appeal Package
Ensure you have the greatest chance of a successful appeal. We will represent you in any case.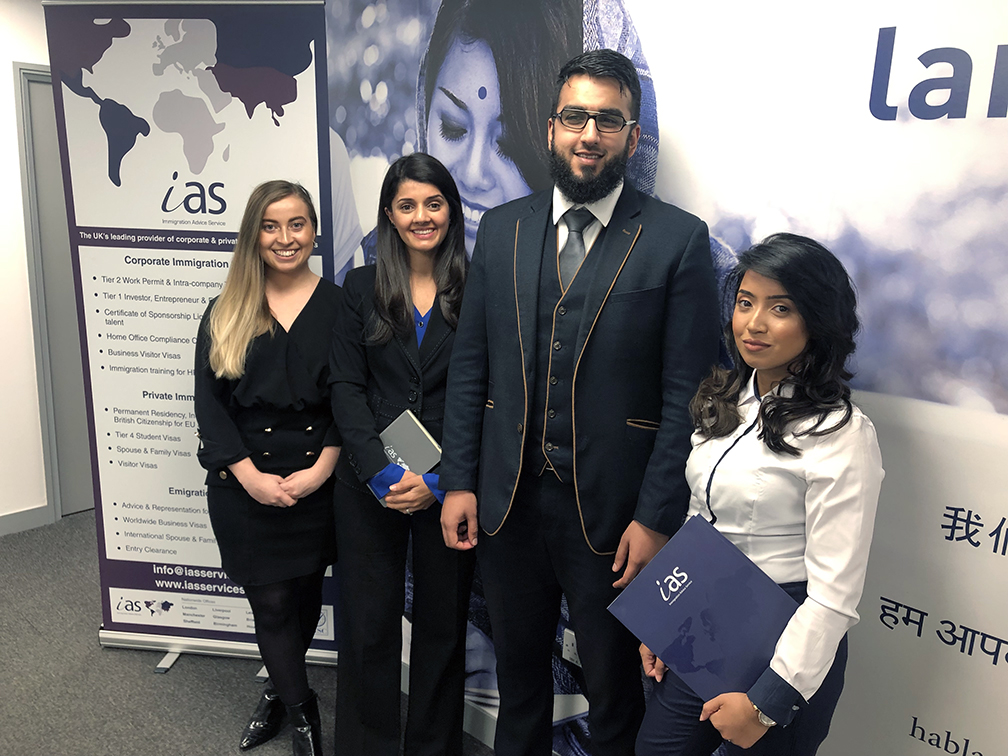 The Advice Package
During this untimed Advice Session with our professional immigration lawyers in London, you will receive our comprehensive advice, completely tailored to your needs and your situation.
Request the Advice Package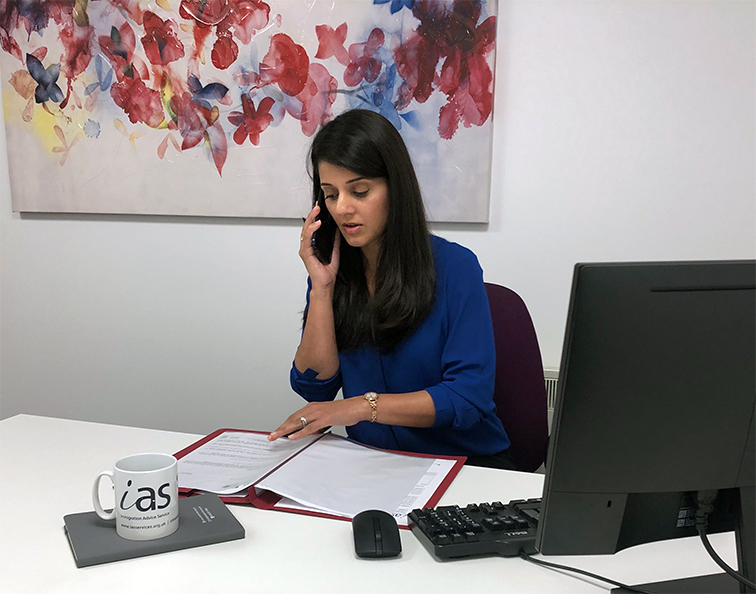 The Application Package
With our Application Package, your dedicated immigration lawyer will advise you on your application process and eligibility. Your caseworker will then complete and submit your forms to the Home Office on your behalf.
Request the Application Package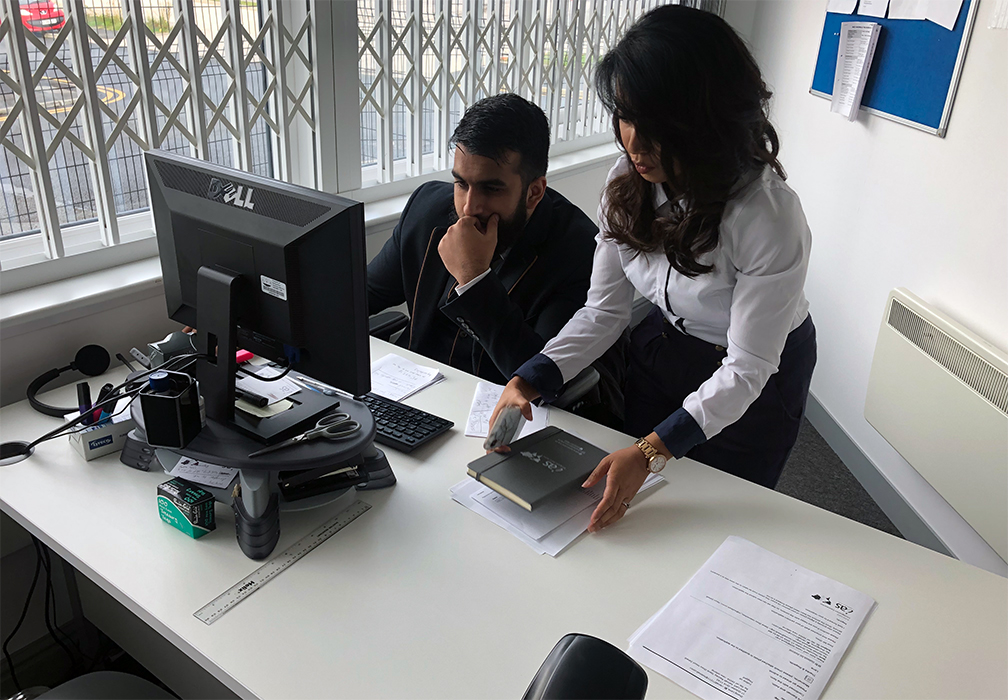 The Fast Track Package
Our Fast-Track Application Package is a premium service for those who need to submit their application in time with their deadlines. Your case will become a top priority for our lawyers and you will benefit from our highest-quality services.
Request the Fast Track Package
The Appeal Package
By choosing our Appeal Package, you can rely on our lawyers' legal knowledge and experience to ensure you have the highest chance of a successful appeal. We will also fully represent you in any hearings/tribunals.
Request the Appeal Package
Related pages for your continued reading.
Frequently Asked Questions
To qualify for the FSWP, you must be able to demonstrate the following:
Relevant skilled work experience in an eligible career:: You must have one year of continuous, full-time work experience in your industry)
Minimum level of English or French language ability
Evidence of educational achievement at a Canadian or international  educational institute
If you meet these basic requirements, you may submit an Express Entry profile. Your application will be considered and if successful, you may be invited to apply for the FSW visa.
At this stage, you must obtain at least 600 points (up to a maximum of 1,200 points) on the Comprehensive Ranking System.
Points are scored under the following categories:
Core/ human factors: Age, Education level, Language proficiency, Canadian work experience
Spouse or common-law partners: Educational level, Language proficiency, Canadian work experience
Skill transferability factors: Education, Foreign work experience, Certificate of qualification (for tradespeople)
(600 points maximum from these factors)
Additional points: Canadian sibling or permanent resident (15 points), French language skills (50 points), Post-secondary education in Canada (30 points), Confirmed employment (200 points), Provincial Nominee nomination (600 points)
Yes, you will need a visa if you plan to live permanently in Canada. However, if you wish to visit Canada for a short period of time, you can apply for an eTA (Electronic Travel Authorisation) which allows you to stay for up to six months.
However, you cannot work during this time and must abide by the terms and conditions of your visa.
If you wish to work in Canada, there are a number of routes available for Irish citizens who want to live in Canada. Some of these are based on work visa, business visa, or family sponsorship routes.