Canada Work Permit
If you are an Irish citizen and wish to work within Canada, you should apply for a Canada Work Permit, also known as a Work Visa. This will allow you to come to Canada and work within the country for a specific amount of time.
To get in touch with our expert lawyers who can advise you and support you with your application for a Work Visa, call us on (+353) 061 518 025.
What is the Canada Work Permit?
The Canada Work Permit serves to allow foreign nationals, including Irish citizens, to enter Canada to work. This includes business owners, temporary workers, permanent workers and students. When obtaining a Work Permit, an Irish citizen can;
Work in Canada for the employer that they named in their Canada Work Permit application
Bring dependents with them to Canada, as long as they submit a Dependent Visa application and it is successful
Travel within Canada
Receive payment from their Canadian employer
Apply for permanent residency in the future to remain in Canada
It is essential that those applying for a Canada Work Permit have an employment contract or a job offer from a Canadian employer at the time of their application being submitted.
"I'm very happy with the standard of training received on the OISC Level 1 course, i passed my exam. Thank you!"
"My application was approved and a huge weight has been lifted from our shoulders this year "
"We used this service for the spouse visa extension application to assure that all the information was valid and correct."
What Types of Work Permit are there?
Irish citizens are eligible for either an open work permit or an employer-specific permit within Canada.
If one is granted an open work permit, you can work for any Canadian employer. However, if one is only granted an employer-specific permit, they will only be able to work for certain employers.
Individuals who are allowed to apply for an open work permit include;
Those who are applying for permanent residency in Canada
Spouses of international students
Spouses of individuals who came to Canada as skilled workers
Refugees and their families
Foreign citizens who are currently in Canada and whose existing work permit is about to expire
International students who completed their university degrees in Canada
Those who came to Canada to participate in a working holiday programme
It is important to note that, even if you are granted an open work permit, there could be restrictions applied to this regarding the type of work you can do, where you can work and the duration of your work activities.
What are the Eligibility Criteria for the Work Permit?
All Irish citizens who apply for a work permit will need to fit a certain eligibility criteria, These criteria include;
Having no criminal record
Holding a job offer or employment contract from a Canadian employer
Not be a danger to Canada's security
Be of good health
Intend to leave Canada after their permit expires
It will be necessary that you provide the required documents that can prove your eligibility. If you are not sure whether you fit the eligibility criteria, you can contact our lawyers here at Total Law who can help. They will speak to you and look through your documents to help you decide whether this is the best visa route for your situation.
What Supporting Documents Will I Need??
It will be required as an Irish citizen, that you attach certain supporting documents to your application. The documents you may need include;
A valid passport that is not due to expire within the 6 months after your work permit is due to end
Documents that prove your educational and professional qualifications
Two passport size photographs
Proof of medical examination
Proof of having sufficient finances for your stay in Canada
A receipt for the work permit application fee
If you fail to obtain and submit these documents, it could lead to delays or a rejection of your application. To avoid this, we would recommend getting in touch with our lawyers who could help you ensure your application is completed to the best of its ability.
How Do I Apply for the Canada Work Permit?
Work permits have to be applied for before you enter Canada. If you find that you meet the required eligibility, you can submit your work permit application online. Once you fill out and submit the required forms, you can attach your supporting documents and get your fingerprints and photos taken.
It is necessary that all applicants between the age of 14 and 79 schedule an appointment to have their biometric data collected. You only need to give your biometrics once every 10 years so if you are applying for another visa in this period you may not have to give them again. You will also be required to pay the biometrics fee, and will not be able to proceed with your application until you do so.
Once these steps are all completed, the Canadian government will process your application and make a decision. If your permit is approved, you can start preparing for your journey to Canada from Ireland. Remember to bring your travel documents with you otherwise you will not be let past the Canadian border.
When arriving in Canada, the border services officer will check over your biometrics data to ensure you are the same person who applied. If you pass the identity check, you will be permitted into the country for the duration of the visa's validity.
Am I Able to Bring Dependents with me on a Work Permit?
If you are coming to Canada on a Work Permit, you may wish to bring your loved ones with you. In order to do this, you have to sponsor them for a Dependent Visa. To sponsor them, you will have to prove that you are financially stable and capable of supporting all dependents one you enter Canada.
If you want to sponsor a child, they will have to meet the following requirements;
Be younger than 22 years old
Be your biological or adopted child
Be financially dependent on you
It will be required that you submit a birth or adoption certificate to prove your relationship with the dependent. If you are applying on behalf of your spouse, you will have to submit a marriage certificate.
Dependents will also have to undergo a medical examination and a criminal test.
How Long is a Work Permit Valid for?
The validity of a Canadian Work Permit depends upon the type of job you have applied for, and the employment contract that you receive.
Generally, in the majority of cases, work permit holders can expect to stay within Canada for 1 to 2 years.
However, the maximum period of validity for this visa type is 4 years.
If your work permit is due to expire and you want to stay within Canada, you can apply for an extension.
Advice Package
Comprehensive immigration advice tailored to your circumstances and goals.
Application Package
Designed to make your visa application as smooth and stress-free as possible.

Fast Track Package
Premium application service that ensures your visa application is submitted to meet your deadline.
Appeal Package
Ensure you have the greatest chance of a successful appeal. We will represent you in any case.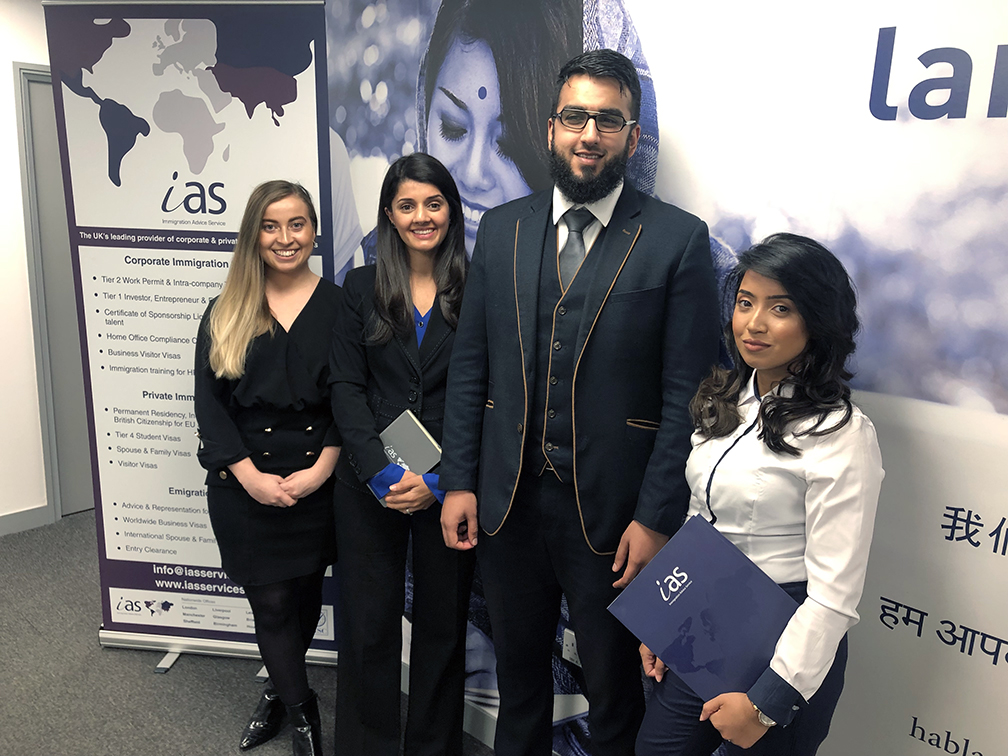 The Advice Package
During this untimed Advice Session with our professional immigration lawyers in London, you will receive our comprehensive advice, completely tailored to your needs and your situation.
Request the Advice Package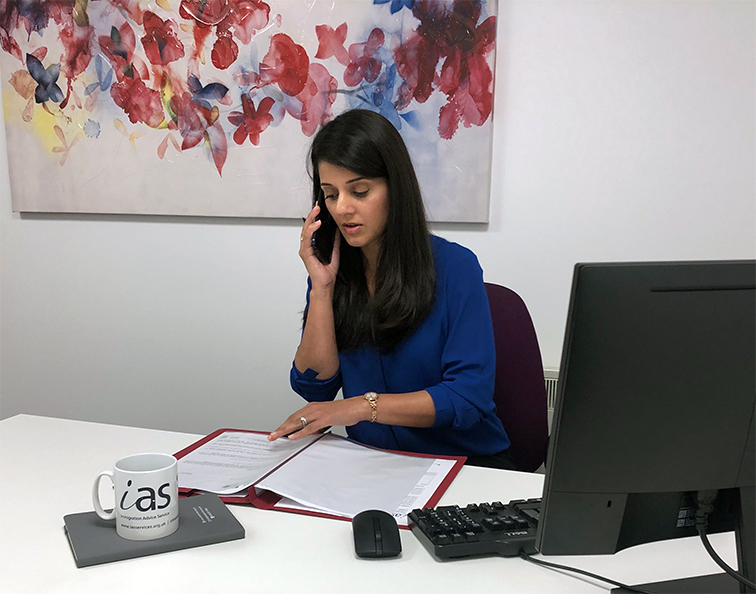 The Application Package
With our Application Package, your dedicated immigration lawyer will advise you on your application process and eligibility. Your caseworker will then complete and submit your forms to the Home Office on your behalf.
Request the Application Package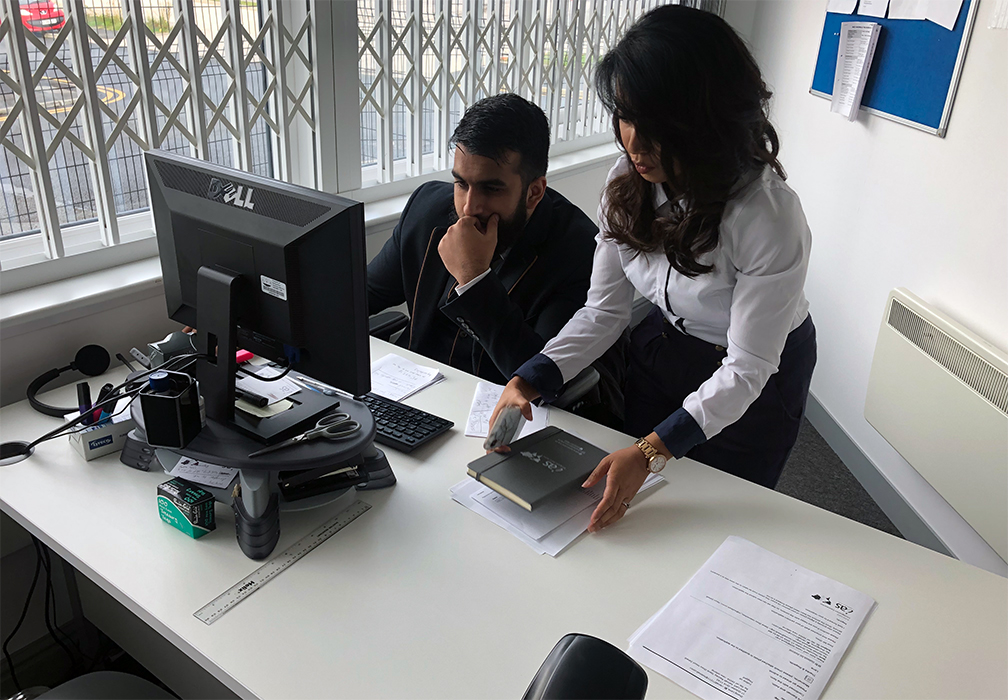 The Fast Track Package
Our Fast-Track Application Package is a premium service for those who need to submit their application in time with their deadlines. Your case will become a top priority for our lawyers and you will benefit from our highest-quality services.
Request the Fast Track Package
The Appeal Package
By choosing our Appeal Package, you can rely on our lawyers' legal knowledge and experience to ensure you have the highest chance of a successful appeal. We will also fully represent you in any hearings/tribunals.
Request the Appeal Package
Related pages for your continued reading.
Frequently Asked Questions
You can put in an application for dependents as soon as you receive your work permit for Canada. The processing time for dependent visas is relatively quick. If all eligibility criteria is met, your loved ones should receive their visas within three months from submitting their application.
Receiving a work permit is only the first step if you want to work in Canada. You will also need a Social Insurance Number. This is a 9 digit number that will give you access to government benefits and programmes, and will allow you to work.
You can apply for a SIN number as soon as you arrive in Canada.
If your dependents would like to work, and their visa application is successful, they will also need to apply for their own Canada Work Permits. They will have to meet all the requirements and go through the application process the same as you did.
It is possible that your spouse will be eligible for an open work permit.