Employment Permit Processing Times
Employment permission from the Irish immigration authorities is the formal authorisation for non-EEA nationals to work in Ireland. The process involves submitting an application, after which it is placed in a processing queue depending on the employer type.
We can guide you on the necessary steps to take to ensure all requested paperwork and information are included in your application which can avoid potential delays or even refusal. Call us at +353 061 518 025 or chat with us online today.
Overview of Employment Permit Processing Times
You must have been offered a job before applying for an Employment Permit, and you or your employer can apply for the permit. Average processing times for Employment Permits are currently four to five weeks, depending on the number of applications received by the Department of Enterprise, Trade, and Employment (DETE) for the year.
In addition, the type of permit you apply for is taken into consideration when looking at processing times. There are currently nine types of Employment Permits offered by the Irish immigration authorities.
Though the most common ones are the Critical Skills Employment and General Employment Permits, each permit still has eligibility requirements that both the employer and employee must meet.
It is important to ensure all steps are completed correctly during the application process as this will help to speed up the process and reduce the chances of refusal.
"I'm very happy with the standard of training received on the OISC Level 1 course, i passed my exam. Thank you!"
"My application was approved and a huge weight has been lifted from our shoulders this year "
"We used this service for the spouse visa extension application to assure that all the information was valid and correct."
Current Processing Times of Irish Employment Permit Applications
Employment Permit application processing times are treated in order of receipt of the fully completed online application form with the associated fee. It is possible to keep track of current processing dates via the DETE website as they regularly update the current processing times for each permit type.
Factors Affecting Employment Permit Processing Times
Overview
Employment Permit processing times depend on two factors:
Neglecting good practises
Amount of work permits received in the year
Neglecting Good Practises
Companies applying for work permits on behalf of their employees should review the guidelines and supporting documentation to make sure all requested materials and information is included in the application. If they fail to do that, the Employment Permit will be delayed, which might even lead to rejection.
Amount of Applications Received in the Year
The number of applications for work permits each year determines processing time. DETE saw a significant increase in applications from 16,449 to 27,719 for 2020 to 2021 and a further rise to 35,606 in 2022, which resulted in a backlog of applications.
However, actions are being taken to address the current Employment Permit backlog and the number of applications awaiting processing has reduced significantly. Even accounting for the clearing of the backlog, applicants should expect to wait about four to five weeks before being given a decision.
At present, new Employment Permit applications are being prioritised over renewal applications for existing permit holders. Though renewal applications will continue to be processed, they will have their separate processing queue and timeline.
How Can You Expedite Your Application?
As an individual, to speed up the application process and reduce the need for the DETE to contact your employer to follow up on elements that may be missing from applications, here are the good practises to follow:
Ensure a quality application is submitted: Employers should consult and adhere to the department checklists regarding application completion.
Indicate Standard Occupational Classification (SOC) codes: Individuals (or employers) should indicate the SOC code attached to the position they are applying for to speed up the application process.
Inclusion of a Labour Market Test: As an employer, you must include a labour market test in General Employment Permit applications to avoid rejection. Also, you need to know if your employees have a separate immigration permission requirement. If there is and the extension is due to run out, it may cause an issue that will need to be clarified.
In situations where you are inexperienced or there is an urgency to the application, you should seek professional advice. Total Law can help you with whatever issues you are experiencing with your Employment Permit application.
We are familiar with the process, and we can give you professional advice and assistance on how to submit a completed application based on the permit type without missing an element. Call us at +353 061 518 025 or chat with us online for immediate assistance.
Eligibility Requirements for Employment Permits
The first step before applying for an employment permit as a non-EU national is to find a job. There are nine types of employment permits in Ireland, and each has its eligibility requirements. The two most common ones are the Critical Skills Employment Permit and the General Employment Permit, and that is because they come with many benefits.
For instance, the Critical Skills Employment Permit offers the possibility of permanent residence in the state. Likewise, the General Employment Permit qualifies almost everyone, as all occupations are eligible unless specified on the ineligible list.
Critical Skills Employment Permit
The Critical Skills Employment Permit is aimed at attracting highly skilled international workers to Ireland to meet skill shortages in certain high-skill occupations. Following the successful completion of the skills employment requirement, the employer needs to provide a letter or contract.
An applicant's eligibility for a Critical Skills Employment Permit is mainly determined by the type and level of remuneration proposed. Below are some of the criteria that determine your eligibility:
You must have secured a 2-year job offer for the eligible occupation from the prospective employer.
Your annual job remuneration must be a minimum of €32,000 or over €64,000, depending on the kind of job.
Relevant qualifications, skills, and experience that are required for employment must be met.
Only companies that have 50% (or more) EEA nationals as employees at the time of application will be granted a permit.
General Employment Permit
People who do not qualify for the Critical Skills Employment Permit are granted the General Employment Permit. There is no list of eligible occupations on the General Employment Permit, unlike the Critical Skills Employment Permit, where there are specific occupation lists.
However, you still need to have a job offer before you can apply and it must not be on the ineligible list of occupations. In addition, the employer must be licenced or registered with the appropriate Irish regulatory bodies, like the Revenue Commissioners or, better still, with the Companies Registration Office/Registry of Friendly Societies (if applicable).
Below are some of the general requirements for obtaining a General Employment Permit:
Minimum annual remuneration should be between €27,000 and €30,000 (or above), based on the nature of employment, immigration status, language skills, etc.
You must have the relevant qualifications, skills or experience required for employment.
Companies with at least 50% EEA nationals as employees will be considered. However, this can be waived in certain circumstances.
A completed Labour Market Needs Test (for organisations)
How Can Total Law Help?
Ireland's Employment Permit processing times depend on submitting a correctly completed application. Applying for work permits can be very challenging, as there are various types with different eligibility requirements.
Total Law is here to make the application process seamless for individuals and companies. We will review the guidelines and supporting documentation to ensure that all the requested material and information is included in the application and reducing the chances of having an application rejected
We have many decades of immigration law experience, and we can help you with all your immigration matters. Our legal team guarantees individuals and businesses a professional approach to the overcomplicated issues within the Irish immigration system. Give us a call at +353 061 518 025 to speak to one of our team members today, or chat with us online for immediate support.
Advice Package
Comprehensive immigration advice tailored to your circumstances and goals.
Application Package
Designed to make your visa application as smooth and stress-free as possible.

Fast Track Package
Premium application service that ensures your visa application is submitted to meet your deadline.
Appeal Package
Ensure you have the greatest chance of a successful appeal. We will represent you in any case.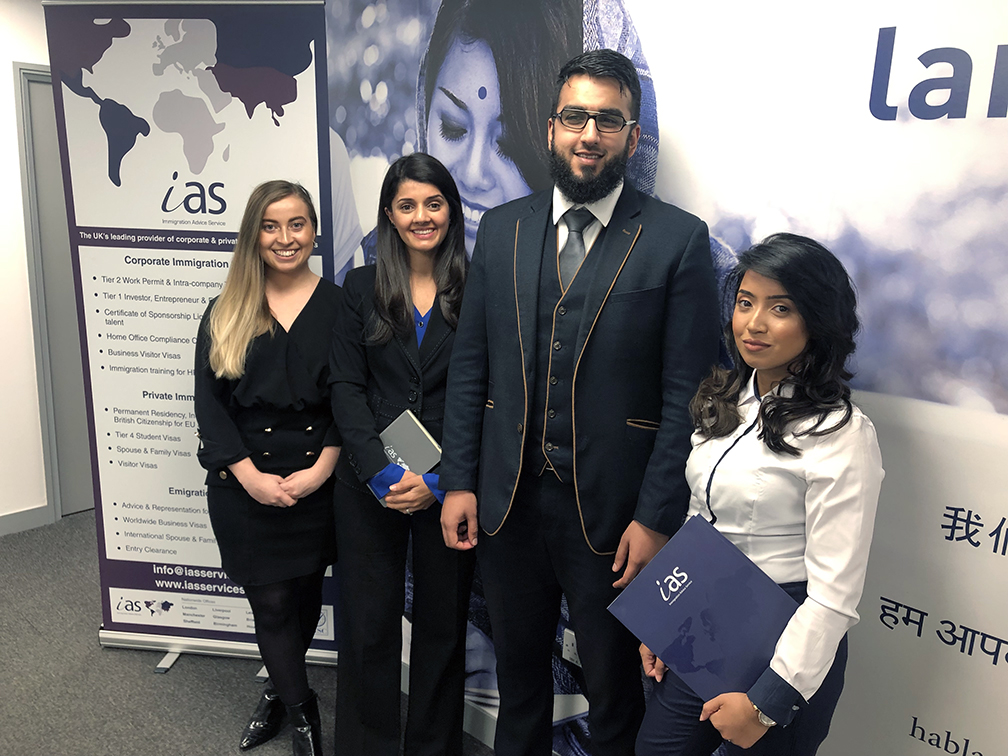 The Advice Package
During this untimed Advice Session with our professional immigration lawyers in London, you will receive our comprehensive advice, completely tailored to your needs and your situation.
Request the Advice Package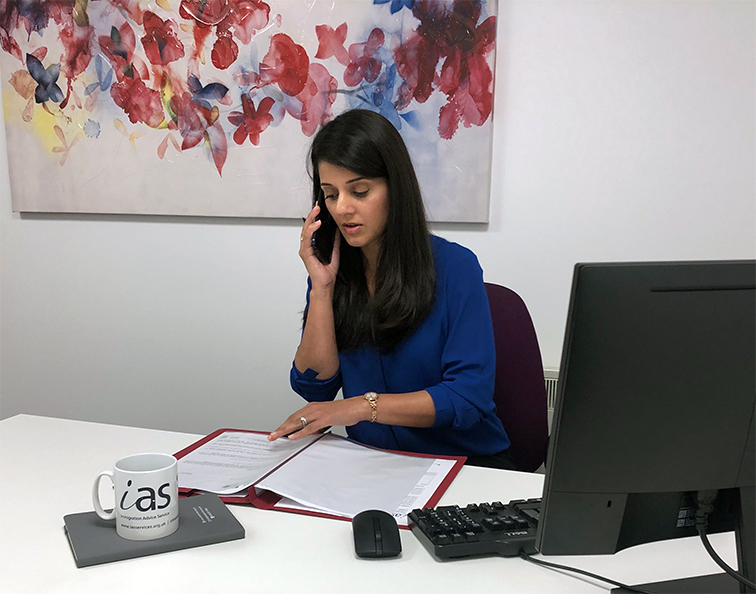 The Application Package
With our Application Package, your dedicated immigration lawyer will advise you on your application process and eligibility. Your caseworker will then complete and submit your forms to the Home Office on your behalf.
Request the Application Package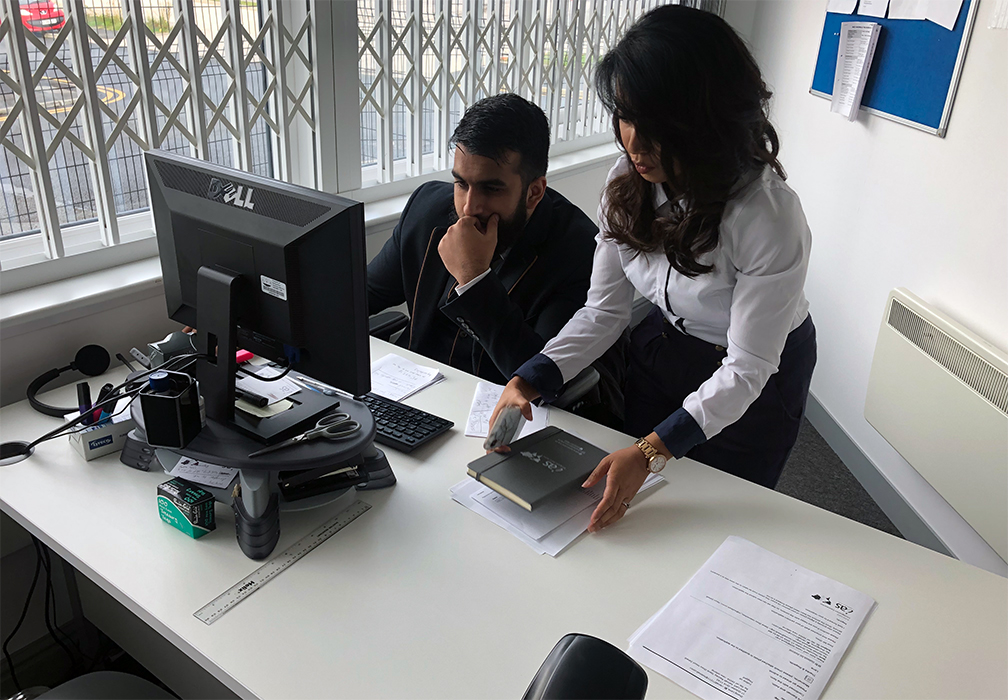 The Fast Track Package
Our Fast-Track Application Package is a premium service for those who need to submit their application in time with their deadlines. Your case will become a top priority for our lawyers and you will benefit from our highest-quality services.
Request the Fast Track Package
The Appeal Package
By choosing our Appeal Package, you can rely on our lawyers' legal knowledge and experience to ensure you have the highest chance of a successful appeal. We will also fully represent you in any hearings/tribunals.
Request the Appeal Package
Related pages for your continued reading.
Frequently Asked Questions
Yes, you can. However, you are expected to stay with the initial employer for a minimum of 12 months. You should note that you must have a 2-year job offer under the Critical Skills Employment Permit scheme.
As a foreign national, you are not qualified to obtain a new employment permit from a different employer when you have spent less than 12 months with your initial employer.
First, you should note that Employment Permits (especially the Critical Skills Permit) typically last for 2 years, after which renewal is required. However, you need to apply and submit an early application as soon as possible so as not to run out of time while it is being processed.
Aside from that, you should send an email with your application number, name, and details to DETE so that it can be processed before your previous permit expires.
When you receive a refusal decision, you can opt for a review, but you are permitted to do so within 28 days of receiving a decision on your application. Reviews are considered by a separate and more senior official, and it doesn't prevent you from submitting a new application for the specific Employment Permit you are qualified for.
A Work Permit is what allows you to work in Ireland, while a Work Visa will allow you to enter the country. If you have a Work Permit as a non-EEA but don't have a Work Visa, you will not be allowed entry into Ireland.
However, EEA nationals can work in Ireland without a work permit and/or visa. Likewise, the Irish government allows British nationals, British overseas citizens and British overseas territories to enter and work in Ireland without a permit and/or visa.