Ireland Volunteer Visa for UK Residents
If you wish to enter Ireland to do voluntary work for a voluntary group, charity, or non-profit organization, you may be able to apply for an Ireland volunteer visa.
Contact us today via 0333 305 9375 for detailed guidance on your Irish visa, immigration, and citizenship processing. We are here to help you in person, via the phone, or online.
What is the Volunteer Visa?
The Ireland Volunteer Visa grants successful applicants permission to come to Ireland and work in a voluntary role for more than 90 days. It's a type of Irish long stay visa. You can only apply for a volunteer visa if you get a suitable role from an eligible organization in Ireland.
With a volunteer visa, you can stay in Ireland for up to a year. You can extend the visa duration for an extra year if you're not done working. The visa allows you to travel out of Ireland for short periods. Furthermore, you can change your sponsoring organization during your stay.
If the volunteering role you're filling is for less than 90 days, you can't apply for a volunteer visa. Instead, you'll apply for a short-stay visa. The Irish volunteer visa also has its limits. You cannot work in any paid position, no matter the kind of work.
Also, you must have enough funds to support yourself as you won't have access to any state benefits or public services. You can only change your sponsor once in 12 months, and you can't sponsor your family members to come to Ireland.
Volunteer visa holders can't stay in Ireland for more than 2 years. You also cannot change your immigration status. If you have stayed for up to 2 years, you'll have to leave the country. But you may be able to extend for another year in exceptional circumstances.
Please note that UK citizens don't need a visa for Ireland due to the Common Travel Area Agreement. However, if you currently reside in the UK but are not a citizen, you might need a visa. From here on, this content focuses on UK residents. Call us today at 0333 305 9375 for personalised advice and support.
"I'm very happy with the standard of training received on the OISC Level 1 course, i passed my exam. Thank you!"
"My application was approved and a huge weight has been lifted from our shoulders this year "
"We used this service for the spouse visa extension application to assure that all the information was valid and correct."
Conditions of the Volunteer Visa
You must meet several requirements to qualify for the volunteer visa, which include:
You must not be an EU/EEA or Swiss national
You must be at least 18 years
You must have a volunteering role offer from an eligible Irish organization
You must have the necessary qualifications for the volunteering role you want to fill
You must show that you can meet your financial needs, or that the organization sponsoring you will handle your finances throughout your stay
You must provide a recent police clearance certificate or equivalent. The report shouldn't be more than 3 months old
You must have medical insurance with an authorized Irish company throughout your stay. This company must be authorized by the Health Insurance Authority
You must have the necessary clearance to work with children and vulnerable adults if your volunteering role involves them
Eligible forms of volunteering work
Sectors that qualify for volunteering work in Ireland includes:
Arts, heritage & culture activities
Religious and faith-based support activities
Health support services
Education and youth services (outside of school)
Sport and physical recreation
Welfare and work for the community good
There are up to 3,000 volunteering opportunities in Ireland. Aside from the above sectors, you can also become a volunteer in any non-paid work that benefits the society and yourself.
The organization sponsoring you also has to meet some requirements to be eligible. This includes:
The organization must be a not-for-profit, non-government body, charitable, or voluntary body.
The organization must have active presence in Ireland
For charitable organizations, they must feature on the Charities Regulator's Public Register of Charities
For sports organizations, they must have a national governing body recognized by Sport Ireland
As a volunteer, your sponsor is responsible for your conduct during your stay in Ireland. They'll work with the immigration authorities to ensure that you don't stay in Ireland longer than you should. Also, your sponsor can withdraw your sponsorship at any time if directed by Irish immigration authorities.
Required documents for Volunteer Visa application
Having complete documentation is very important when applying for a long stay volunteer visa. You'll have to provide all or most of the following documents.
Current international passport and all other previous passports
Sponsorship letter from the Irish organization sponsoring you
Online application form
Signed declaration
Two passport size photographs
Evidence of fees payment
Your full bank statement for the past 6 months
Your sponsor's bank statement for the past 6 months
Documents to prove that you have the qualifications to fill the volunteering role
Police clearance certificate from your resident country that's not more than 3 months old. Also, you can provide a clearance certificate from any other country you've resided in for the last 3 years
Documents to prove that you're qualified to work with children and vulnerable adults if your work requires them.
Proof of medical and travel insurance
If you have any previous visa refusals or deportation history, in any country, you should provide the documentation too. It may affect the success of your application if the immigration authorities find out themselves.
Application Procedure
The first step of applying for a long stay volunteer visa is by completing the AVATS online application form. It's advisable that you apply for your visa early, at least 3 months before your intended travel date.
After filling out the application form, you have to print the summary page as confirmation and also the declaration document, which you'll sign. Both are vital supporting documents. You must provide only genuine details in your application. The Irish immigration authorities can ban you for 5 years if you provide false details.
The next thing to do is to pay the application fee and submit all supporting documents. You must submit your supporting documents within 30 days of completing the AVATS online application. If your application is approved, you'll get a Long Stay D visa (Volunteer) stamp in your passport.
You can travel to Ireland after getting the visa. Before travelling, however, endeavour to check that your visa is void of error. As mentioned earlier, volunteer visas are valid for one year with the option to extend to another one year. However, you must enter Ireland within 6 months of getting your visa. The visa will expire if you don't use it to travel within 6 months.
Keep in mind, however, that the visa alone doesn't grant you permission to enter Ireland. Upon arriving in the country, you must present your visa to an immigration officer; you should bring your supporting documents too.
You can only enter Ireland if the immigration officer approves your visa. If you're cleared, the immigration officer will stamp a landing stamp on your passport. Getting clearance to enter Ireland also doesn't give you automatic permission to live in the country.
Hence, after entering the country, you have to register and get an Irish Residence Permit (IRP). This permit makes you a lawful Irish resident. You must register for a residence permit before your landing stamp expires. With an IRP, you can travel out of Ireland and return on short trips.
Application Fees
The following visa fees may apply when applying for a volunteer visa:
Long Stay 'D' Visa: €60
Visa single entry (valid for 90 days): €60
Visa multiple entry: €60
Irish Residence Permit (IRP) fee: €300
Some additional charges may apply especially for submitting your documents. You're exempt from paying application fees if you're a national of an Irish Short Stay Visa Waiver Program country.
How can Total Law help?
If your application to volunteer on a long-term basis in Ireland has been declined, Total Law is here to help.
Our immigration lawyers have extensive experience when it comes to appealing decisions, often succeeding in achieving desired results.
It may be that your initial application did not provide sufficient supporting documentation or that there were minor inconsistencies – whatever the issue, we can assess the decision and advise you on how to proceed from there.
To find out more about our immigration services, call us on + 0333 305 9375
Advice Package
Comprehensive immigration advice tailored to your circumstances and goals.
Application Package
Designed to make your visa application as smooth and stress-free as possible.

Fast Track Package
Premium application service that ensures your visa application is submitted to meet your deadline.
Appeal Package
Ensure you have the greatest chance of a successful appeal. We will represent you in any case.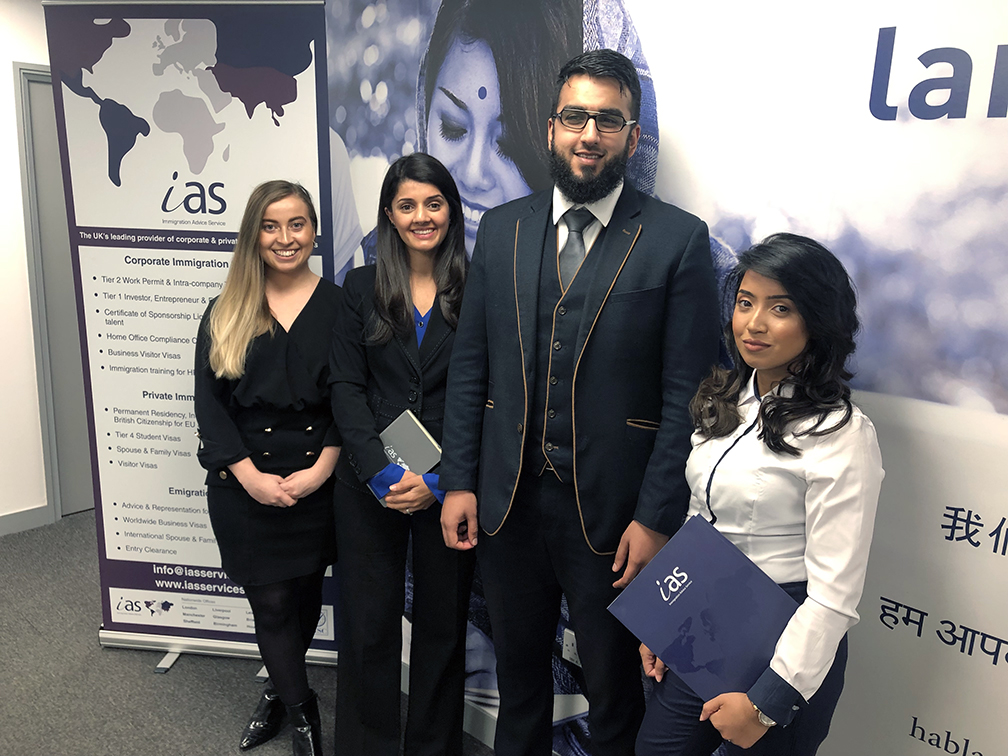 The Advice Package
During this untimed Advice Session with our professional immigration lawyers in London, you will receive our comprehensive advice, completely tailored to your needs and your situation.
Request the Advice Package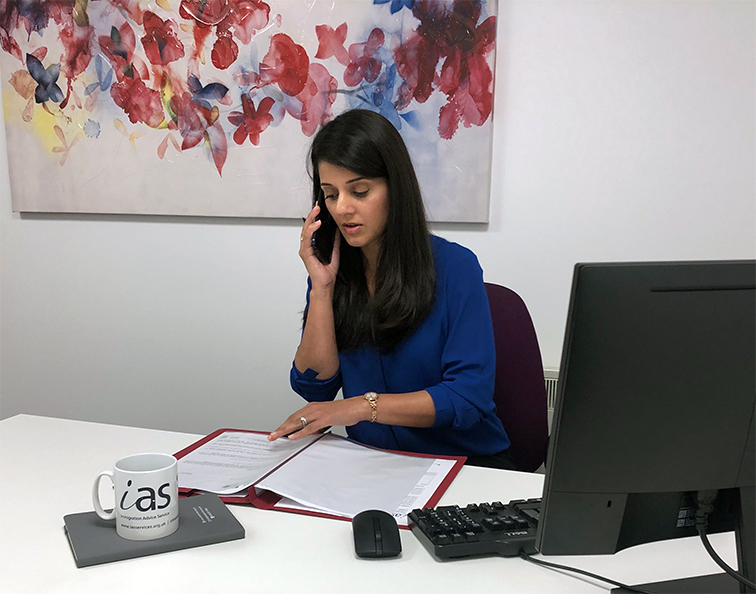 The Application Package
With our Application Package, your dedicated immigration lawyer will advise you on your application process and eligibility. Your caseworker will then complete and submit your forms to the Home Office on your behalf.
Request the Application Package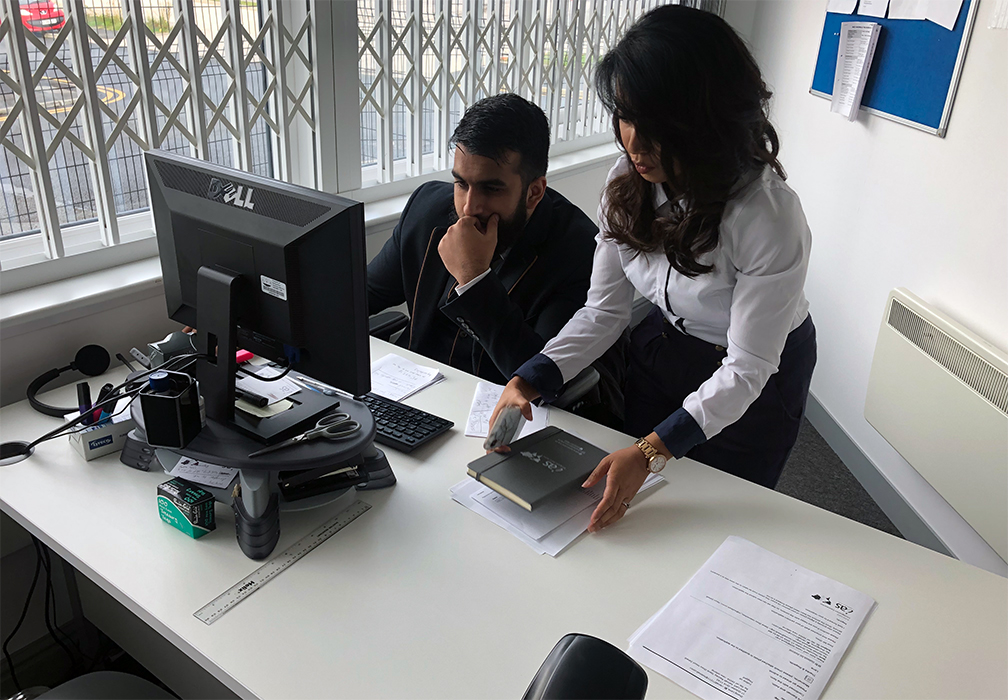 The Fast Track Package
Our Fast-Track Application Package is a premium service for those who need to submit their application in time with their deadlines. Your case will become a top priority for our lawyers and you will benefit from our highest-quality services.
Request the Fast Track Package
The Appeal Package
By choosing our Appeal Package, you can rely on our lawyers' legal knowledge and experience to ensure you have the highest chance of a successful appeal. We will also fully represent you in any hearings/tribunals.
Request the Appeal Package
Related pages for your continued reading.
Frequently Asked Questions
No, whilst in Ireland, on the Volunteer Visa, you will not be able to apply to change your immigration status.
If you plan to volunteer in Ireland for over 90 days then you are required to hold a Volunteer Visa that allows you to do this. To be granted permission to volunteer in Ireland you must meet the relevant criteria which include being offered a volunteering role by an eligible organisation in an approved sector, having private medical insurance and being fully supported financially by your sponsor.
You can get a visa for volunteering in Ireland by applying online. You will need to fill in the visa application form and you may also be required to have your biometrics taken. As part of your application, you will need to provide relevant documentation to prove that you meet the requirements.
If your visa application is successful then you can travel to Ireland where you will need to finalise your permitted entry with immigration registration.