British-Irish Visa Scheme
The British Irish Visa Scheme permits certain people to enter and travel to and around the "Common Travel Area" of Ireland and the United Kingdom on a single visa for short stays only.
If you have any questions regarding the British Irish visa scheme, you can contact our expert immigration lawyers to discuss any concerns you may have or for some help navigating the application process. You can call us at 0333 305 9375, or contact us online seven days a week via our live chat.
What is the scheme?
The British-Irish Visa Scheme, which is often referred to as just BIVS is a "memorandum of understanding" and agreement between the UK and Ireland (including Northern Ireland) to promote tourism.
The scheme allows applicants of a specific nationality to enter Ireland and the UK and visit throughout the Common Travel Area (CTA), excluding the Isle of Man and the Channel Islands.
The Common Travel Area Agreement is a long-standing agreement that dates back centuries. Despite Brexit, the CTA and the British-Irish Visa Scheme remain securely in place.
Per immigration rules, the agreement is an agreement between the UK and Ireland that grants any UK citizen and any  Irish citizen specific rights, including the right to freely move, travel, study, and work in the other country without requiring a visa.
In 2014, the two countries came to an agreement that added a BIVS visa route specific for Indian nationals and Chinese nationals, granting both Chinese and Indian nationals visa advantages and travel freely through the UK and Ireland without needing a separate visa for each trip.
As such British citizens need not apply for this visa scheme. However, if you are a Chinese or Indian national but call the UK home by way of a varied visa, you may be required to apply for this visa to visit Ireland.
It's best to speak to our team of qualified immigration lawyers at Total Law, who can offer excellent advice on what is best for your personal circumstances.
"I'm very happy with the standard of training received on the OISC Level 1 course, i passed my exam. Thank you!"
"My application was approved and a huge weight has been lifted from our shoulders this year "
"We used this service for the spouse visa extension application to assure that all the information was valid and correct."
What is permitted while on the British Irish visa scheme?
Essentially, the scheme is designed for an Indian or Chinese visitor to travel for a maximum time period in the UK and Ireland under one, single visa. Previously, Chinese and Indian citizens who traveled to Ireland and the UK would have to apply for two separate short-stay visas, which required two application processes and two application fees.
While on their travels, no work, paid or unpaid, is permitted.
Who is eligible for the British Irish Visa Scheme?
There are a number of requirements you must meet to be eligible for the scheme. These are:
Be 18 years or older
You must first travel to the country that is responsible for your visa. This means that if you hold an Irish Short Stay Visa but want to visit a country in the UK, you must first land in Ireland before travelling elsewhere. The BIVS visa does not require a Re-Entry Visa if you wish to return back to Ireland or the UK again.
You are only permitted to engage in tourism purposes in Ireland and the UK.
You must hold a valid passport
You need to be able to demonstrate that you can support yourself financially for the duration of your stay and will not become a financial burden on the state. You will need to provide a detailed bank statement, which covers a period of six months before you apply, highlighting that you have sufficient funds
You must be able to provide details of any previous applications
Before starting the application, you will need to determine where you wish to start your travels. This is because you will need to know if you require a UK visa or an Irish visa. When making your decision, it is useful to know the following allowances:
The maximum stay in the UK permitted with UK Visas is 180 days. The maximum stay in Ireland permitted with valid Irish Visas is 90 days.
The maximum stay in Ireland permitted with UK Visas is 90 days or the remaining period of validity on your visa.
The maximum stay in the UK permitted with Irish Visas is the remaining period of validity on the applicant's permission to remain in Ireland that is granted upon arrival in the State per the passport stamp
What is the application process for the British Irish Visa Scheme?
Once you have identified which country you are seeking to make your application form, you can begin the application process itself.
To be eligible for the British-Irish visa scheme, applicants need to apply in person at one of the many UK/Irish visa application centres across India or China. Applications cannot be made at centres outside these two countries.
Depending on which country you decide to enter first, all applications for Irish visas will continue to be determined by the Irish authorities and applications for UK visas will continue to be determined by the UK authorities.
As part of the application, you will be required to give your biometric information.
What are the documents required for the British Irish Visa Scheme? 
Depending on which country, UK or Ireland, you wish to enter first, the documentation will vary as the UK immigration rules vary slightly from the Irish immigration rules. It also will depend on which Irish visa and UK visa you apply for. That being said, both countries require necessary documents from applicants.
The immigration officer reviewing your application needs to ensure you will be leaving the country after your maximum period of the visa runs out, and you have ties in your home country that you need to return to. They want to ensure as a visitor you have genuine intentions and will not be an illegal over-stayer.
Documents that will likely be required of you include:
Travel tickets
Compelling reasons you have to return to your country of origin, such as a full-time job, a mortgage or family members or spouse/civil partnership to return to.
Valid Visa
What Irish Short Stay Visas are Covered by the Scheme?
The Irish Visas that can be used to travel through the CTA for Indian and Chinese nationals are:
The Visit Visa for short visits for tourism or visiting family and friends
The Work Visa and Study Visa are not endorsed by the British-Irish Visa Scheme.
What UK Visas are Covered by the Scheme?
For the most part, all standard visitor UK visas that have a maximum period of six months are included in the British-Irish Visa Scheme.
UK visas eligible are:
Standard Visitor Visa
Business Visitor Visa
Child Visitor Visa
Prospective Entrepreneur Visitor Visa
Private Medical Treatment Visitor Visa
Student Visitor Visa
Permitted Paid Engagement Visa
The Visitor in Transit and British Visitor Visa for people seeking to enter the UK for the purpose of marriage/civil partnership are not endorsed by the British-Irish Visa Scheme. Any UK visitor visa that has a validity exceeding 6 months is also not endorsed.
How Can Total Law Help?
The process of selecting the correct UK visa and/or Irish visa and whether or not you require a transit visa for the scheme can be a very complicated process. Let Total Law do the hard work so that all you need to do is enjoy your trip to the UK and Ireland!
Total Law is a team of accomplished lawyers who can help you every step of the way of the process and increase your chances of a successful application. Many people get rejected for the scheme for not providing adequate paperwork – don't let that be you! We are available 7 days a week either by phone or via our convenient online chat. We look forward to working together.
Advice Package
Comprehensive immigration advice tailored to your circumstances and goals.
Application Package
Designed to make your visa application as smooth and stress-free as possible.

Fast Track Package
Premium application service that ensures your visa application is submitted to meet your deadline.
Appeal Package
Ensure you have the greatest chance of a successful appeal. We will represent you in any case.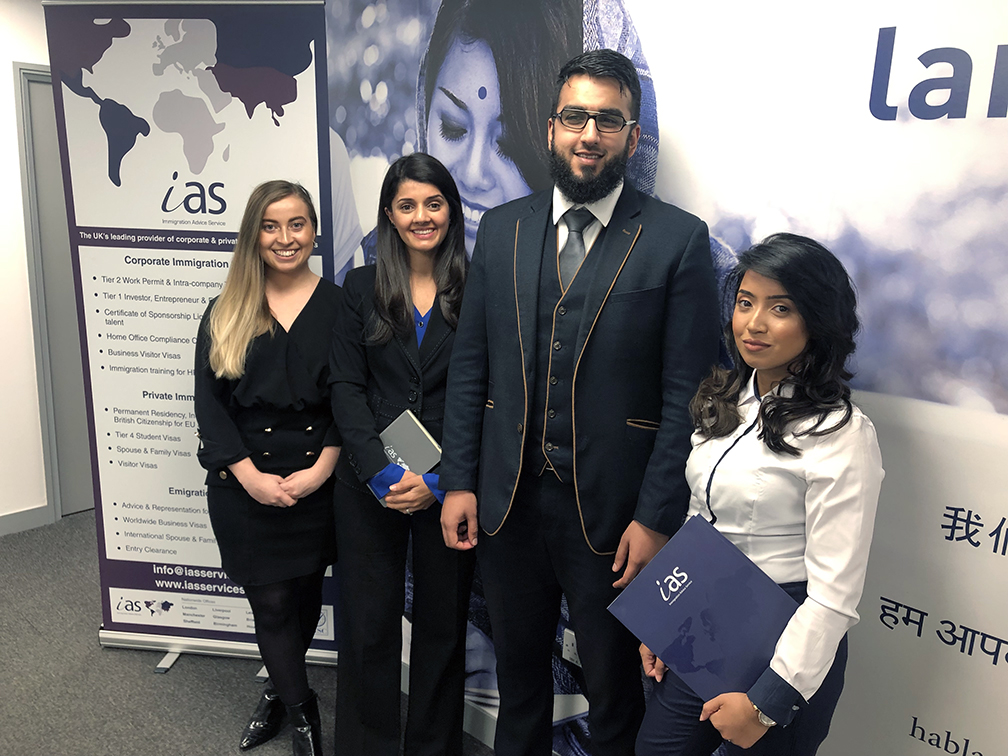 The Advice Package
During this untimed Advice Session with our professional immigration lawyers in London, you will receive our comprehensive advice, completely tailored to your needs and your situation.
Request the Advice Package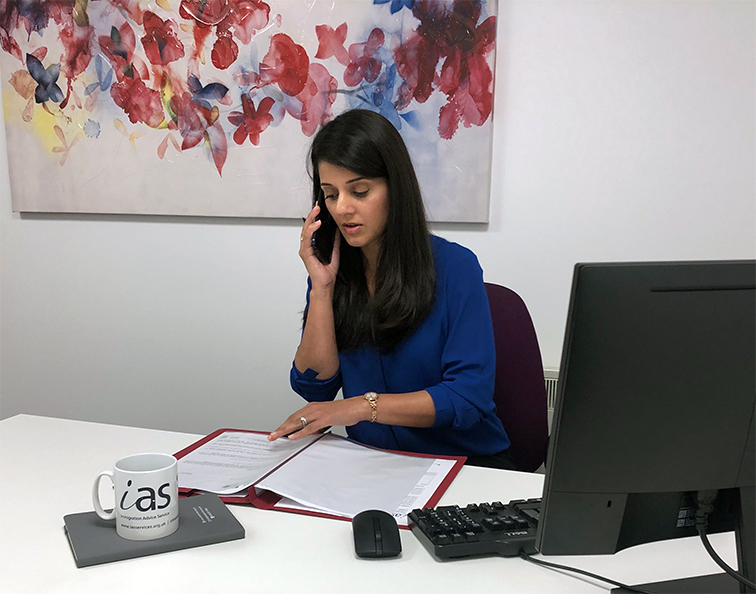 The Application Package
With our Application Package, your dedicated immigration lawyer will advise you on your application process and eligibility. Your caseworker will then complete and submit your forms to the Home Office on your behalf.
Request the Application Package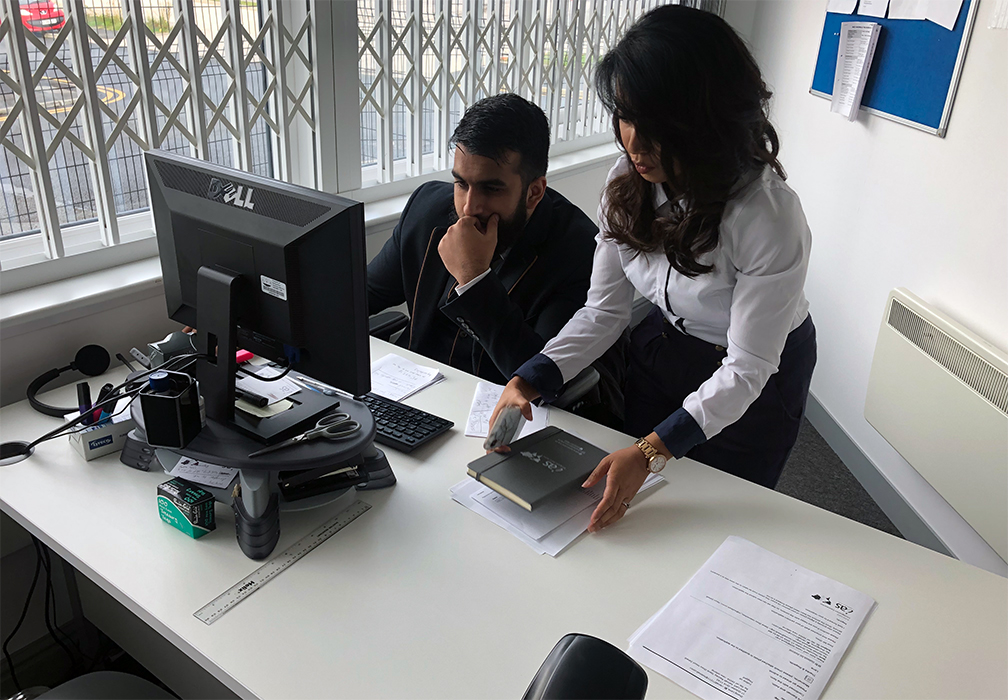 The Fast Track Package
Our Fast-Track Application Package is a premium service for those who need to submit their application in time with their deadlines. Your case will become a top priority for our lawyers and you will benefit from our highest-quality services.
Request the Fast Track Package
The Appeal Package
By choosing our Appeal Package, you can rely on our lawyers' legal knowledge and experience to ensure you have the highest chance of a successful appeal. We will also fully represent you in any hearings/tribunals.
Request the Appeal Package
Related pages for your continued reading.
Frequently Asked Questions
If your visa has "BIVS" marked on it, it is permitted to travel to both Ireland and the UK. You must land first in the country which issued your visa.
The validity of your BIVS-endorsed visa depends on the country that issued the visa and if you are an Indian or Chinese visitor.  As an example, an Ireland short-stay visa is valid for a maximum of 90 days, whereas a UK short-stay visa is valid for a maximum of 180 days. So, even if you have a UK visa valid for six months after you enter Ireland, you cannot exceed 90 days. Regardless of how many valid days you have on your visa (whether it is Irish or British), you will have to split the time accordingly.
You are allowed to visit each place as many times as you wish so long as it is within the permitted duration of stay as decided by the Irish immigration officer when you first land. Your duration of stay allowed will be stamped clearly on your passport when you first arrive.