General Employment Permit Ireland
If you are a foreign national and would like to work in Ireland for an Irish employer, then you will need a work permit. One option is the General Employment Permit for Ireland, which allows individuals who are not citizens of the UK, European Economic Area (EEA) or Switzerland to work within the state.
For more information about the General Employment Permit for Ireland, including more details about the eligibility criteria and how to apply, as well as bespoke advice for your immigration situation, reach out to one of our Total Law legal advisers today. Call us on +44 (0)333 305 9375, or leave a message online.
Introduction to the General Employment Permit Ireland
The General Employment Permit is one of various types of work permit that people who want to live and work in Ireland can apply for. Note that if you are a British citizen then you don't need a work visa to take up employment in Ireland.
The General Employment Permit is for individuals whose occupation is not on Ireland's Critical Skills Employment Permit list. The Critical Skills list is for key professions that are in high demand in Ireland, including engineers, accountants and medical practitioners.
However, if your profession or occupation falls outside of this list then the General Employment Permit Ireland provides an alternative route to working in Ireland. This permit covers a wide variety of occupations, including professional, technical, and skilled. It is also a potential pathway to permanent residency in Ireland.
Usually, the General Employment Permit lasts for up to two years and is also renewable.
"I'm very happy with the standard of training received on the OISC Level 1 course, i passed my exam. Thank you!"
"My application was approved and a huge weight has been lifted from our shoulders this year "
"We used this service for the spouse visa extension application to assure that all the information was valid and correct."
Who is Eligible for the General Employment Permit?
To be eligible for this permit, you first need a job offer from an employer in Ireland. You must also meet the skills, qualifications, and experience requirements for the job in question, as well as other criteria.
Added to this, the position itself must meet certain conditions (including salary), while the employer must also be eligible. A job offer on its own is not enough to qualify.
The business or organisation offering the job must also prove that there are no suitable individuals from the EU, EEA or Switzerland who could fill the position.
Salary Requirements for the General Employment Permit Ireland
In most cases, to be eligible for the General Employment Permit you must be offered a job of €30,000 or over.
However, there are particular cases in which a lower salary of €27,000 or above is considered eligible. These include job offers for some healthcare assistant roles and specialist types of butcher. Also, if the role requires you to be fluent in a language which is not an official language of any EEA state, then it will also be eligible for this lower salary range.
For more information on specific eligibility requirements for the General Employment Permit for Ireland, please contact Total Law today on +44 (0)333 305 9375.
The General Employment Permit Ireland Application
You can submit your application for this permit to the Employment Permits Section of Ireland's Department of Enterprise, Trade and Employment. You can apply using the Employment Permits Online System (EPOS) system.
The first stage of this application process requires you to gather a number of required documents. Note that if you miss any out then this could delay your application and as a result, your starting date of employment.
Documents Required for the General Employment Permit Application
You will need the following to apply for a General Employment Permit:
Your current passport and a full copy of all previous passports
Two colour passport-sized photos of no more than six months old
A signed application letter
Proof of your qualifications
Proof of finances, including an up-to-date bank statement for the past six months
A contract of employment
A letter from the employer making the job offer
Evidence that the employer has carried out the Labour Market Means Test
Details of any previous visa refusals
Please note that in some cases, you might also be asked for:
Proof of medical insurance
Proof of travel insurance
Biometric testing information
How to Apply for the General Employment Permit
It is important to note that applications for this work permit must be made at least three months before the job starting date.
This is to allow time for the application to be fully processed, including taking into account any delays or possible requests for extra information or documentation.
The following details will need to be included on your application:
Your personal information, including skills, experience and qualifications
Information on the employer making the job offer
Information on the job itself and what it involves
Salary information
Details on who will be paying for the permit, which could be you or the employer
Proof that the Labour Market Means test has been carried out by the employer
Stages of the General Employment Permit Application Process
There are three stages to this work permit application, as follows:
Submission of application — once you have submitted your application it will be placed into an EPOS queuing system. The type and length of queue into which it is placed will depend on the type of business or organisation making the job offer.
Processing and assessment of application — your application will then be assessed for its eligibility. An official will decide whether to approve your application and will give you a decision. If needed, you might be asked to prove more information about yourself, the role or the employer. You will need to provide this information within 28 days.
Review of application — this stage only comes into play if your application is refused. If this happens then you will have a right to an appeal, as long as it is made within 28 days. Your application will then be re-assessed and you will be informed if the decision has been changed.
If your permit request is rejected a second time, then you still have the right to start again with a totally new application. Note that if your application is withdrawn or unsuccessful then you will receive a refund of 90% of the fee.
General Work Permit Processing Time
At the time of publication, it takes around eight weeks to process a General Employment Permit application. If you do not provide all of the information or documents needed, then the waiting time could be longer.
General Work Permit Application Fees
Applications for General Employment Permit include a fee which can either be paid by you or the employer making the job offer. Fees vary depending on duration of the role, as follows:
€500 for a role lasting six months or less
€1,000 for a role lasting for more than six months and up to 24 months
General Work Permit Renewal Fees
There are different fees for renewing an existing General Employment Permit, as follows:
€750 for a role lasting six months or less
€1500 for a role lasting for more than six months and up to 36 months
General Employment Permit Employer Eligibility
The employer making the job offer must also meet certain eligibility criteria before a work permit can be approved. The criteria is that their business must trade in Ireland and be registered with both the Companies Registration Office and the Office of the Revenue Commissioners.
Labour Market Means Test
It is not just you who has to prove that you are eligible for the General Employment Permit for Ireland — your employer must also prove that they are eligible to hire you for this role. This is assessed via the Labour Market Needs Test.
Essentially, when they are looking to fill a vacancy, employers have to give priority to individuals from Ireland and the EEA. So before making a job offer to people outside of these areas, they must first prove that they have made a reasonable attempt to fill the vacancy from within Ireland and the EAA first. Only after doing so can they hire you using the General Employment Permit route.
Under the Labour Market Needs Test, the employer has to demonstrate that they have attempted to fill the vacancy by doing the following:
Advertising with the Department of Social Protection (DSP) and European Employment Services (EURES)
Advertising in a national newspaper
Advertising in a local newspaper or on a job listings website
For more information on the Labour Market Means Test, please contact Total Law today on +44 (0)333 305 9375.
The 50:50 Rule and the General Employment Permit
The 50:50 rule is another condition that an employer must meet in order for you to be eligible to take up the role.
This rule states that at the time you are applying for the work permit, at least 50% of the employees of the business or organisation must be EEA nationals. That said, this rule does have exceptions, including:
If the company is officially listed as a start-up with Ireland's Office of the Revenue Commissioners.
If the employer had no employees when you made the application and also, if you will be the only employee.
General Employment Permit Duration and Renewal
The duration of the General Employment Permits depends on both the role itself and the nature of the job offer. Generally, this kind of work permit is issued for up to two years at first, then can be renewed for a further three years after that.
However, to renew it you must continue to meet the eligibility criteria and the employer must still need you for the role. Note that you must apply for renewal no later than within one month after the expiry of your current permit and no earlier than four months before it.
After five years (generally, after your first General Employment Permit of two years followed by the renewed three-year visa), you will be eligible to apply to become a permanent resident of Ireland.
Changing your job
If you want to change your job while on a General Employment Permit, then you will have to apply for a totally new permit. This new permit will only be approved if the role and employer meet the same criteria as the previous one.
You will also have to prove that you have a suitable set of skills, qualifications and experience for the new role. Please note that by changing jobs, you could be putting your right to work in Ireland at risk.
The General Employment Permit and Spouses, Civil Partners or Dependants
If you are living and working in Ireland on a General Employment Permit, then in some cases your spouse, civil partner or dependent child could also be eligible for a work permit for Ireland.
Being Made Redundant
If you are made redundant then you must let the Employment Permits Section of the Department of Enterprise, Trade and Employment know within four weeks. You will be given six months to find another job. If you cannot find a new job and have to leave the country, you will still be eligible to apply for a new permit upon the offer of another job.
How Can Total Law Help?
Understanding the Irish immigration system can be complicated. Total Law can help you with navigating the work permit process from your country to Ireland.
We are experienced, sympathetic immigration lawyers working within the field of international immigration. We have the tools and expertise to assist you, regardless of your personal circumstances or the complexity of your case.
Whether you're looking for assistance with the Irish General Employment Permit requirements, or are unsure of how to navigate the application process, or just need to speak to an immigration professional regarding your case, we can help.
For more information about the services we provide and how we can help you with Ireland immigration and work permits, please reach out to a member of our team today. Call us on +44 (0)333 305 9375 or contact us online.
Advice Package
Comprehensive immigration advice tailored to your circumstances and goals.
Application Package
Designed to make your visa application as smooth and stress-free as possible.

Fast Track Package
Premium application service that ensures your visa application is submitted to meet your deadline.
Appeal Package
Ensure you have the greatest chance of a successful appeal. We will represent you in any case.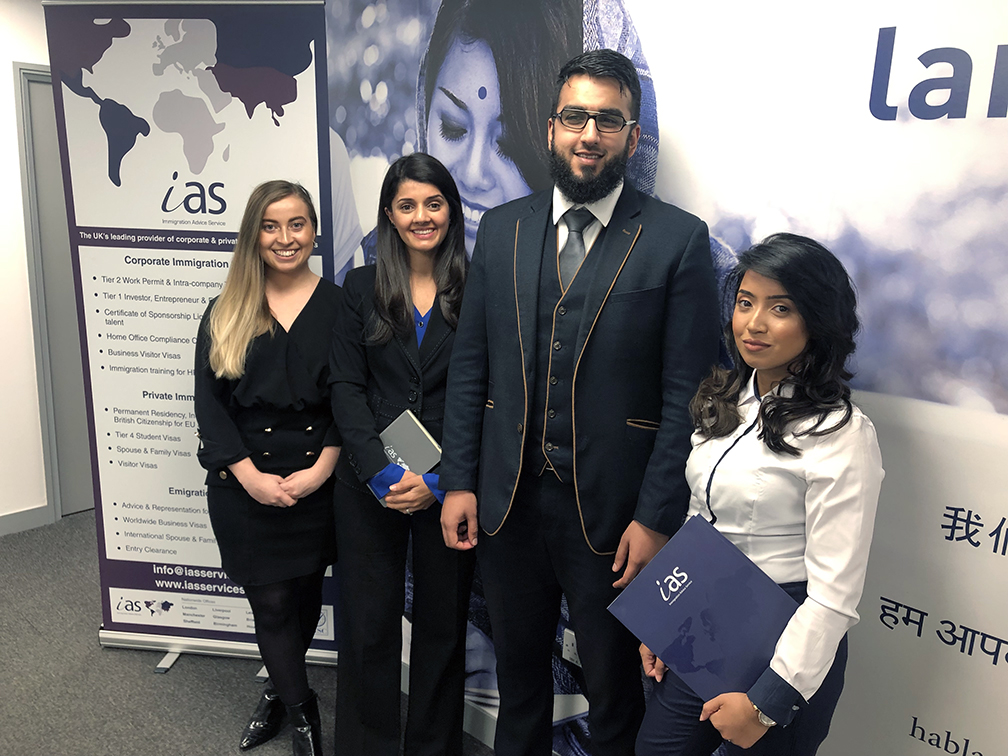 The Advice Package
During this untimed Advice Session with our professional immigration lawyers in London, you will receive our comprehensive advice, completely tailored to your needs and your situation.
Request the Advice Package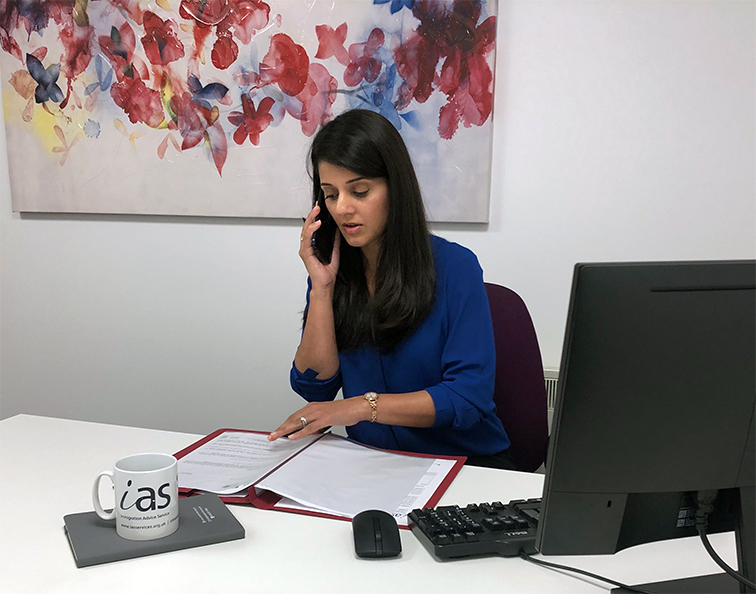 The Application Package
With our Application Package, your dedicated immigration lawyer will advise you on your application process and eligibility. Your caseworker will then complete and submit your forms to the Home Office on your behalf.
Request the Application Package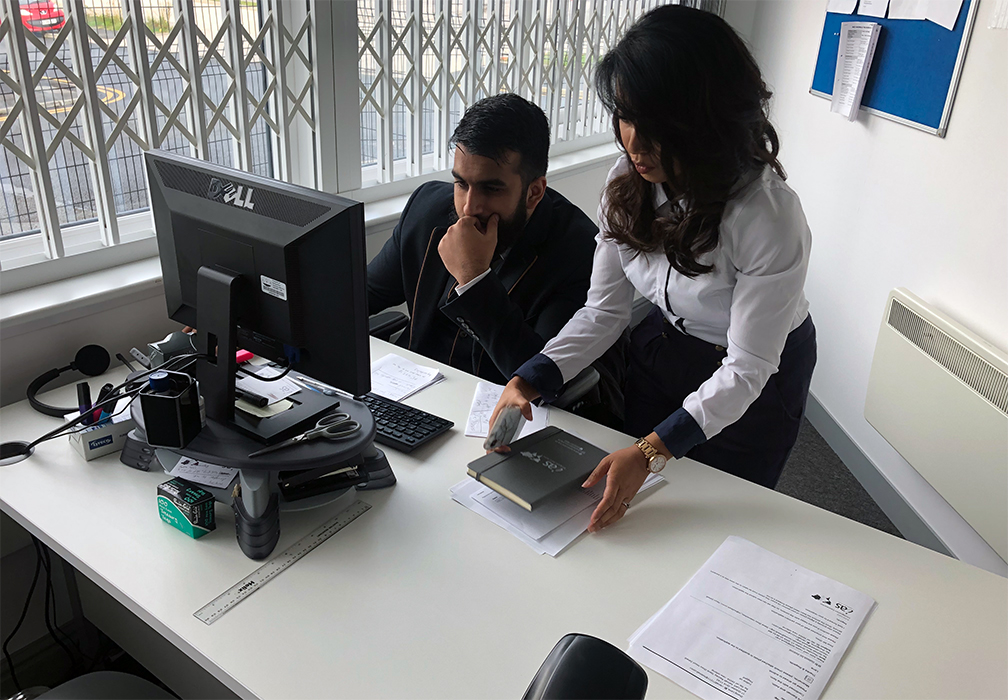 The Fast Track Package
Our Fast-Track Application Package is a premium service for those who need to submit their application in time with their deadlines. Your case will become a top priority for our lawyers and you will benefit from our highest-quality services.
Request the Fast Track Package
The Appeal Package
By choosing our Appeal Package, you can rely on our lawyers' legal knowledge and experience to ensure you have the highest chance of a successful appeal. We will also fully represent you in any hearings/tribunals.
Request the Appeal Package
Related pages for your continued reading.
Frequently Asked Questions
Other types of Irish employment visas are as follows:
Critical Skills Employment Permit
Dependent / Partner / Spouse Employment Permit
Intra-Company Transfer Employment Permit
Internship Employment Permit
Third Level Graduate Scheme
Contract for Services Employment Permit
Sport and Cultural Employment Permit
Exchange Agreement Employment Permit
Seasonal Employment Permit
Reactivation Employment Permit
Yes, there is a list of Ineligible occupations that is subject to change. At the time of publication, some of these occupations included teaching assistants, veterinary nurses and travel agents. However, it is very important to always check the most up-to-date version of the list.
No, you can only apply for this type of work permit if you will be entering into paid employment. However, there is also an Internship Employment Permit for Ireland that you could consider. Note that it is only for full-time students studying outside of the country who are seeking employment experience in Ireland. For an internship to be eligible, it must also be offering Ireland's national minimum wage or higher.
No, this permit is not suitable for people wanting to come to Ireland on a self-employed basis. It is only eligible for paid job offers from Irish employers.